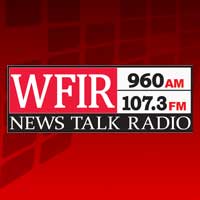 There is no end in sight to the warmer-than-normal weather pattern that was with us all winter. As WFIR's Evan Jones reports, the outlook for April is more of the same.
[audio:http://wfirnews.com/wp-content/uploads/2012/04/04-02-April-Outlook-Wrap1-WEB.mp3|titles=04-02 April Outlook Wrap1-WEB]
A warmer-than-normal April might also deliver more summer-like storms than usual. There were some fierece ones around here in March, and meteorologists say April is typically a stormier month.