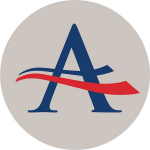 First Roanoke-based Hometown Bank was bought out by Danville-based American National Bank & Trust Company. Now AMNB will merge with Richmond-based Atlantic Union, which is anticipated to take place in early 2024.
(press release) Richmond, Va. and Danville, Va., July 25, 2023 – Atlantic Union Bankshares Corporation ("Atlantic Union") (NYSE: AUB) and American National Bankshares Inc. ("American National") (Nasdaq: AMNB) jointly announced today that they have entered into a definitive merger agreement for Atlantic Union to acquire American National in an all-stock transaction. Combining the two organizations will strengthen Atlantic Union, the largest regional bank headquartered in Virginia, by deepening its presence in Southwest and Southside Virginia.
The combined company will have total assets of $23.7 billion, total deposits of $19.1 billion and gross loans of $17.3 billion, based on financial data as of June 30, 2023.
"American National is a high-quality community bank with an exceptional 114-year history, a strong core deposit base and outstanding asset quality," said John C. Asbury, President and Chief Executive Officer of Atlantic Union. "This is a company and leadership team we have long admired and know well, and the relationship between our two banks spans decades. We expect that our combined footprint will bring additional convenience to our customers and position us as an even stronger competitor against the large national, super-regional and smaller community banks. Increasing our presence in Roanoke and entering Southside Virginia will further build out our Virginia franchise and the transaction will also allow us to gain meaningful entry into North Carolina's attractive Piedmont Triad region and Raleigh. With a more diversified deposit base, expected synergies and enhanced growth market opportunities, we believe the combined franchise will be able to generate a higher level of financial performance for our shareholders."
"Partnering with Atlantic Union will unlock more value for all of our stakeholders," said Jeff Haley, Chairman, President and Chief Executive Officer of American National. "In a rapidly changing industry, this combination will give us the ability to continue to meet our customers' banking needs with new technology and resources while providing increased opportunities for our employees. I believe we are bringing together two of the best banks in Virginia to realize tremendous opportunities. And at the root of this partnership are two solid banks with very compatible cultures which ultimately will make us stronger together."
"As Jeff said, we are excited about the opportunity to bring two of the best banks headquartered in Virginia together," said Ron Tillett, Chairman of Atlantic Union's Board of Directors. "We believe that the combination of our two companies creates a uniquely valuable franchise that is able to better serve our customers and markets while creating long-term shareholder value."
Two members of the American National board of directors, Nancy Howell Agee and Joel R. Shepherd, will join the Atlantic Union board of directors. After closing, Haley will assist in the integration of the two companies and advise on the combined bank's regional community banking model in the legacy American National markets and serve as the bank's representative to two Danville-based charitable trusts.
Under the terms of the merger agreement, each outstanding share of American National common stock will be converted into the right to receive 1.35 shares of Atlantic Union common stock, valuing the transaction at approximately $416.8 million, or $39.23 per share, based on Atlantic Union's ten-day weighted average closing stock price ending July 24, 2023.
The merger agreement has been unanimously approved by the board of directors of each company. The companies expect to complete the transaction in the first quarter of 2024, subject to the satisfaction of customary closing conditions, including regulatory approvals and American National shareholder approval.