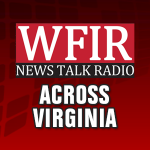 SMITHFIELD, Va. (AP) — A person has been charged with boating under the influence in Virginia after a craft overturned and 10 people had to be rescued. The Daily Press reports that the incident occurred early Saturday morning in the James River between Smithfield and Newport News.
Multiple agencies were called shortly before 4 a.m. to the incident near the James River Bridge. They found 10 people adrift. Two were taken to a hospital for minor scrapes.
The operator of the boat has not been identified. He or she was charged by the Virginia Marine Police. Details on what caused the boat to overturn were not immediately available.