Gene Marrano

By tomorrow or Thursday many people will be on their way towards their 4th of July holiday destination … the State Police want Virginians to be safe …WFIR's Gene Marrano has more:

If you are used to driving past a bicyclist and allowing them two feet of space … you'll need to move over a bit more starting today.  As of today state law requires motorists to provide three feet of space – not two. WFIR's Gene Marrano has more: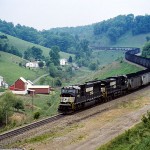 It took many years before the impending return of passenger train service to Roanoke became a reality … now Bristol, Virginia wants to piggyback on the expected 2017 launch. WFIR's Gene Marrano has more: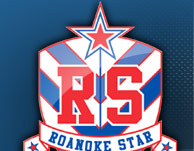 Every summer since 1992, Roanoke Star Soccer Club boys and girls teams head to Gothenburg, Sweden, for a tournament that will involve 16-hundred-plus teams from 87 countries this year. WFIR's Gene Marrano has that story: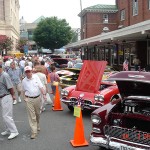 Four hours of cruising on Williamson Road tonight … a whole day of vintage car and truck displays downtown tomorrow… Star City Madness returns to Roanoke. Its the 14th year for the event. WFIR's Gene Marrano has more:
The 37-million-dollar Cregger Center will soon start to take shape on the Roanoke College campus…they began demolition this morning on a former dormitory to make room… WFIR's Gene Marrano was there:
Tuesday's water main breaks on Orange Avenue and Hollins Road that resulted in road closures and sinkholes that needed filling probably won't be the last… the Water Authority does put aside millions of dollars every year to repair or replace water mains.  WFIR's Gene Marrano has more:
On June 25 at approximately 5:43 a.m. Roanoke City Police responded to the 1800 block of Memorial Avenue SW, the Stop In, to investigate a robbery.  A store clerk told officers that the suspect, wearing a heavy black coat with a hood, walked into the store.  The suspect, armed with a knife, demanded money from the cash register.  The clerk complied.  The suspect walked out of the store with an undisclosed amount of cash.  The store clerk was not hurt.  The suspect was described as a black female, approximately 5'3″,
possibly 30 to 40 years of age.  Any one with information can contact the Roanoke Valley Crime Line at 540-344-8500.

Community Volunteers are being recognized for their efforts to improve neighborhoods in the city with an award program being launched by the Roanoke Neighborhood Advocates. WFIR intern reporter Alexis Manley explains:
06-23 Neighbohood Awards Program Wrap #1-WEB
Additional details: read below. Continue reading →
A local artist who directs a gallery and teaching studio downtown is starting a series with featured guests. WFIR's Gene Marrano has more:
(Continue reading for contact information and more details about the artists and events.)