Gene Marrano
150 years today General Robert E Lee surrended his Confederate troops to General Ulysses S. Grant at a private home in the village of Appomattox Court House – effectively ending the Civil War … WFIR's Gene Marrano spoke to Salem Museum director John Long about today's Sesquicentennial … here's a "Longer Listen" (music is from Ken Burns Civil War documentary):

The "Take Back the Night" event at Jefferson College of Health Sciences next Tuesday will draw attention to a very hot topic in the news – sexual assault … more from WFIR's Gene Marrano:
Research, education and environmental conservation programs at Virginia Tech's Catawba Sustainability Center means it is well-suited to suport local food systems … so says a new study … WFIR's Gene Marrano reports:
4-8 Catawba Center Wrap#2-WEB

Helping women to be mentally and physically prepared to protect themselves … a local self-protection business owner is offering a free 8-week class starting later this month … after seeing the effects of physical abuse … more from WFIR's Gene Marrano:
see link to Personal Self Protection LLC website:
http://personalselfprotectionllc.com/

Roanoke "Citizens for Clean and Green Committee" is once again presenting its popular "Green Academy" for a fifth straight year … more from WFIR's Gene Marrano
Click below for a link to more information and to register: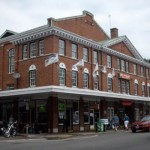 They're calling it the "Second Sunday Art Market" … and it debuts in May at the City Market Building … artists of varying types and skill levels are invited to show off the wares … more from WFIR's Gene Marrano:
The Blue Ridge Marathon is happening on April 18th, dubbed as one of the "Worlds 15 toughest Marathons by the Weather Channel. WFIR's Kelsea Pieters has a preview on what's in store for this year: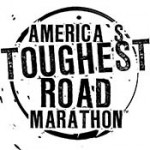 The signs going up on I-581 may proclaim "Future Interstate 73 Corridor" but a local member of Commonwealth Transportation Board says a lot of details will have to fall into place first … as WFIR's Gene Marrano reports:
At a press conference today at Goodwill Industries in Richmond, Governor Terry McAuliffe signed an Executive Order reforming state hiring practices by removing questions regarding criminal history from employment applications. The Order makes clear that criminal history shall not be a determining factor in employment decisions, unless an individual's criminal history bears specific relation to the job for which they are being considered.
"In a new Virginia economy, people who make mistakes and pay the price should be welcomed back into society and given the opportunity to succeed," said Governor McAuliffe. "This Executive Order will remove unnecessary obstacles to economic success for Virginians who deserve a second chance." Attorney General Mark Herring and the Virginia ACLU released statements today applauding McAuliffe's decision.
Executive Order 41 "bans the box" on employment applications requiring applicants to indicate if they have been convicted of a crime, which will allow many applicants to be more thoughtfully considered for positions for which they are well-qualified.
You'll soon start seeing signs on I-581 in Roanoke identifying it as part of the Interstate 73 corridor … that long-talked about limited access highway would connect Roanoke to North Carolina and has been promoted as an economic driver for the region … Court Rosen is a member of the Commonwealth Transportation Board …  Rosen – also a Roanoke City Council Member – appeared outside Valley View Mall today with State Senator Bill Stanley to unveil the "Future I-73 Corridor" signage … Rosen says it will take funding from a variety of sources to build I-73. He spoke with WFIR's Gene Marrano:  Rosen for Web-WEB