Gene Marrano
The search has just begun for a successor for Roanoke County Schools superintendent Lorraine Lange … and residents can give input on what they would like to see. WFIR's Gene Marrano has that story:
Jim Sears likes the idea floated by Vice-Mayor Dave Trinkle and businessman David Wine: create a city-backed endowment fund that would generate funds to support local cultural institutions – like Center in the Square. WFIR's Gene Marrano has more with Center's president and general manager:
Click below for Gene's Marrano's extended conversation with Jim Sears, President and G.M. at Center in the Square: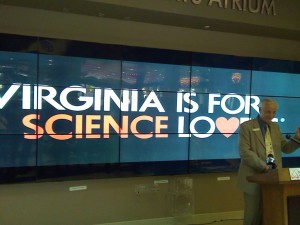 The first-ever Virginia Science Festival is taking shape in Roanoke and Blackburg … and this is the last week to submit entries for consideration. WFIR's Gene Marrano has more:
Click HERE for more information about the Virginia Science Festival.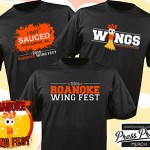 Roanoke's fifth annual Wing Fest tomorrow at Elmwood Park is about more than just spicy chicken and music … its a major fundraiser for Brain Injury Services of Southwest Virginia. WFIR's Gene Marrano has the story:
The music created for movie blockbusters by composer John Williams is in the spotlight on Sunday as part of Roanoke's "Parks and Arts" program. WFIR's Gene Marrano has the story:

Substance abuse and depression are often intertwined … that may have been the case in the recent suicide of actor and comedian Robin Williams.  WFIR's Gene Marrano spoke with the director of adult clinical services at Blue Ridge Behaviorial Health Care:

A pediatrician at Carilion Clinic concerned about the number of obese children she was seeing led to a community coalition – Positive Action Towards Health – that has now recieved a $60,000 grant.WFIR's Gene Marrano has the details:
One of the issues causing tension in Ferguson, Missouri is a police force that does not reflect the diversity of that city's population. In Roanoke City having a more diverse force is still a work in progess.WFIR's Gene Marrano has the story:
Click here for an extended conversation with Roanoke City police captain Rick Morrison on recruiting for      diversity:

A teacher "cadet" program designed to develop home-grown educators makes its debut this week in Roanoke City public schools. Its called Teachers for Tomorrow, being offered as a 2 or 3 year program for William Fleming and Patrick Henry High School students. WFIR's Gene Marrano has more:

Jefferson College of Health Sciences is tweaking its image – as it welcomes a record 11-hundred students back to school this week. WFIR's Gene Marrano has more: