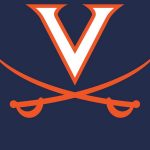 (from Virginiasports.com) CHARLOTTESVILLE, Va.  –  Virginia (50-13) punched its ticket to the College World Series with a dominant 12-2 win over Duke (39-24) in game three of the Charlottesville Super Regional at Disharoon Park Sunday afternoon (June 11). The Cavaliers are headed to Omaha for the sixth time in program history, all have come under the direction of head coach Brian O'Connor. Sunday's victory also marked the fourth time in program history that UVA has come back to win a Super Regional series after dropping the opening game. 
Right-hander Brian Edgington pitched a complete game, the second of his career, scattering nine hits, both of which came in the sixth inning. Edgington finished with a season-high 11 strikeouts, just one shy of matching his career high. He has surrendered just two runs in 13 innings this postseason.  
Offensively, nine different Cavaliers came up with a hit, including leadoff hitter Griff O'Ferrall, who finished 4-for-5 at the plate with one RBI. Kyle Teel went 2-for-4 and notched a game-high four RBIs. Both Ethan Anderson and Anthony Stephan recorded home runs in the win. In six games against the Blue Devils this year, Anderson was 12-for-22 with five doubles, three home runs and seven RBIs. Anderson also reached base on balls three times Sunday. 
With the win, the Cavaliers improved to 50-13 on the year, which marks the program's fifth 50-win season and first since 2014. In addition to 2014, UVA tallied 50 wins or more in 2013, 2011 and 2010.

 The Cavaliers outscored Duke 26-6 in the last two games of the Charlottesville Super Regional.