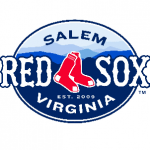 SALEM, Va. – March 17, 2023 – The Salem Red Sox today announced that the club has entered into an agreement to sell the team to Diamond Baseball Holdings (DBH), an organization that owns and operates select Minor League clubs affiliated with Major League Baseball (MLB). The Salem Red Sox will remain in Salem, Virginia as the Single-A affiliate of the Boston Red Sox and current staff will continue to be led by General Manager Allen Lawrence.
"We anticipate a smooth transition in the coming weeks and know that DBH puts fans and community first," said Lawrence. "Our day-to-day operations will not change, and our entire organization remains focused on creating an exceptional player development program for Red Sox players, and a positive experience for our fans in the Roanoke Valley."
"For 16 years, Allen and the entire team in Salem have been incredible partners who have made the entry point into the Red Sox Minor League system one that is welcoming and sets the standard for our culture," said Red Sox President & CEO Sam Kennedy. "Our connection to Allen and the entire player development team in Salem will remain intact and I know the organization is in good hands with DBH leaders like Pat Battle and Peter Freund at the helm. What they are doing to enhance the Minor Leagues through investment and technology will benefit Salem greatly and I have no doubt they will continue to build on what has been established in Salem under Allen's capable guidance."
Throughout its long history in the Roanoke Valley, the Salem Red Sox have fostered a devoted community of supporters and DBH plans to continue building on the club's success and connectivity with the fans and city of Salem. DBH is an experienced leader with a growing portfolio of Minor League Baseball clubs in markets across the country including the Double-A affiliate of the Boston Red Sox, the Portland Sea Dogs. Focused on creating highest-quality baseball experiences, DBH prioritizes fan and community engagement while driving additional growth and value for each club by investing in best-in-class facilities and technological innovation and through direct partnerships with MLB on opportunities like sponsorship and merchandising.