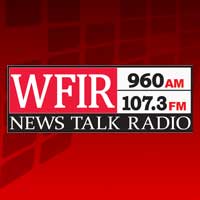 From U.S. Immigration and Customs Enforcement: The United States government extradited a wartime camp guard to Bosnia last week, following an extended investigation led by U.S. Immigration and Customs Enforcement's (ICE) Homeland Security Investigations (HSI) and legal proceedings that spanned multiple years. Almaz Nezirovic, 54, formerly of Roanoke, Virginia, was extradited July 1 to Bosnia, where he is accused of perpetrating torture and inhumane treatment against Serbian civilians detained at the Rabic Prison Camp in Derventa Municipality. He was charged in Bosnia with committing war crimes against civilians between April and July 1992 during the Bosnian War.
(Continue reading for the rest of the news release.)
In April 1992, Nezirovic joined a mixed Croatian-Muslim paramilitary group in northern Bosnia, and became a prison guard. Bosnian officials charge that while serving as a prison guard, Nezirovic committed war crimes by beating, humiliating and traumatizing unarmed civilian prisoners, causing severe personal injury. This included allegedly stripping victims naked, beating them severely with a club, and forcing them to eat grass on which others had urinated.
In 2009, ICE's Human Rights Violators and War Crimes Center received information from the Bosnian Prosecutor's Office in Sarajevo about suspected war criminals who had absconded. The center and HSI Washington, DC special agents initiated an investigation after identifying and locating Nezirovic in Roanoke, Virginia. In April 2010, HSI special agents identified and interviewed former prisoners of the Bosnian camp who had been severely beaten in 1992. That investigation led to a criminal indictment in the Western District of Virginia U.S. District Court.
On June 23, 2011, HSI Washington, DC special agents arrested Nezirovic at his residence pursuant to a two-count indictment charging him with naturalization fraud due to his omissions and false statements about his wartime activities and other conduct during his application for citizenship. On April 19, 2012, he was indicted on a superseding five-count indictment for unlawful possession of immigration documents and unlawful application for naturalization. In July 2012, the United States, on behalf of the government of Bosnia, filed a complaint to extradite Nezirovic pursuant to an extradition treaty between the two countries, which has been in place since 1901, and the United Nations Convention Against Torture.