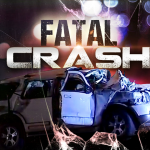 PITTSYVANIA, Va. – Virginia State Police is investigating a two-vehicle crash, which resulted in a fatality. The crash occurred Friday (Apr 7) at 7:15 a.m. on Route 718, at its intersection with Route 839 in Pittsylvania County.
A 2001 Toyota Camry failed to yield the right of way, while making a left turn onto Route 718 and was struck by a 2020 Western Star tractor trailer, which was traveling east on Route 718.
The driver of the Toyota was identified as David Franklin Scarce, 75, of Dry Fork, Va. Mr. Scarce was wearing his seatbelt and died at the scene. The driver of the Western Star was not injured. The crash remains under investigation.