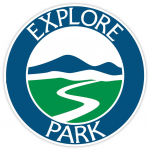 Cabin, Yurt and RV camping is coming to Explore Park in November. Roanoke County tourism officials say reservations are now being taken for the overnight lodging. It is another step in county plans to develop the park into a tourism and outdoor recreation destination. Click here for full information.
News release: Roanoke County is pleased to announce the opening of new overnight accommodations at Explore Park beginning Friday, November 9. Advance booking is now available for new Pod Cabins, Yurts and RV camping spaces operated by Don's Cab-Inns. A bathhouse on site will serve these rental units, as well as guests staying in existing tent and primitive campsites throughout the park.
Don's Cab-Inns is a local company operated by husband and wife team Don and Melody Harrison. Their business developed from a hobby, constructing small wooden homes in the European style of tiny cabins with a loft. Their campground will showcase several of these hand-built structures. Within the next two years the Harrisons plan to open 18 overnight rental units including a mix of cabins and yurts. Roanoke County officials will hold a ribbon cutting ceremony on Friday, November 9 at 2:00 P.M. at Don's Cab-Inns Campground located within the park at 55 Chestnut Ridge Road, Roanoke, VA 24014.
"We're excited to be on the ground floor as one of the first vendors, and able to participate in the planning stages of this fantastic project," says Don. "We can envision a great future for Explore Park and we want to be part of it."
Overnight accommodations are a key amenity identified in the Explore Park Adventure Plan, adopted by the Roanoke County Board of Supervisors in August 2016. These new camping areas will be enhanced by other new recreation attractions such as the Mayflower Hills Disc Golf Course, Niagara Ranch equestrian services and a future aerial adventure course.