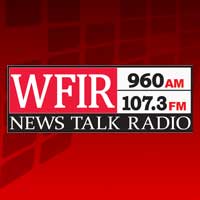 Close to a dozen public and private agencies are coordinating a "Prescription Drug Take-Back Day" on Saturday. It lets you safely dispose of unwanted or expired medications. Organizers say similar programs in recent years have collected more than 3,600 pounds of medication no longer needed. WFIR's Evan Jones has more.
09-27 Drug Takeback Wrap-WEB
Click here for times and locations.