Local Government, Civic Affairs and Education
(Carilion release) Cynda Ann Johnson, M.D., founding dean of the Virginia Tech Carilion School of Medicine, has announced her plans to retire. She will stay in her position this year while a search for her replacement is underway.
"Being founding dean of the Virginia Tech Carilion School of Medicine and creating a school from scratch has been an amazing experience," said Johnson. "From the unique, patient-centered curriculum that we created, to the high caliber students and graduates, and faculty who deeply care about teaching and mentoring, leading this school has exceeded my expectations in every way."
In January 2007, Carilion Clinic, Virginia Tech, and the governor of Virginia announced plans for the Virginia Tech Carilion School of Medicine and Research Institute. In November of that year, Carilion Clinic and Virginia Tech announced that Johnson would be the school's founding dean. Johnson arrived in Roanoke, Virginia, in January 2008 to oversee the creation of a new allopathic medical school including accreditation, curriculum, admissions, policies, faculty appointments, and staffing.
"Not too many people these days can say they built a medical school from the ground up, particularly one with such a stellar reputation," offered Nancy Howell Agee, president and CEO of Carilion Clinic, who was part of the hiring committee that selected Johnson. "We knew we needed someone special for the job, and Cynda surpassed expectations – not only ours, but the community's—at every step of the way."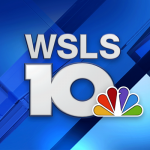 WSLS-TV plans to move from its long-time downtown Roanoke studio to a former warehouse in the area behind Magic City Ford Lincoln. Station officials say television has changed in the 63 years Channel 10 has been downtown, and it is time to move into studios that meet today's needs. The station's new home will undergo extensive renovations before everyone moves in late this year.
News release: WSLS 10 has agreed to purchase the former Grainger warehouse in Roanoke, and will move to this location in late 2018.  A new state-of-the-art studio and facility will accompany the move. "WSLS has been in its current location since the 1950's, and while the facility has served us well, television has changed a great deal and the time was right for a move." said Vice President and General Manager Jaimie León. "Roanoke wants its business community to be successful and grow, and the new location for WSLS Channel 10 will enable the station to do this. We appreciate the decision of WSLS to remain in the City of Roanoke, and look forward to their continued coverage of the events that better inform our citizens," Roanoke Mayor Sherman Lea said. The station plans to sell its property located in downtown Roanoke at 401 3rd St SW along with the parking lot on Church Ave.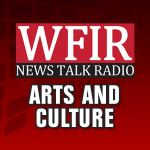 For the 8th year Roanoke Children's Theatre will tackle a difficult subject on stage with the support of partners like the Prevention Council of Roanoke County and Family Service. "I-L-Y: hang up and drive" has public performances this Thursday and Friday night at Jefferson Center. Pat Whilhelms is the artistic director for R-C-T. Admission is free but donations are welcome. Afterwards there are "talk back" sessions with local health care professionals. Dialogue in the play comes from the last text messages sent before fatal car crashes. Local schools will also be brought in to see "Hang up and Drive."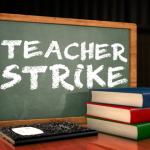 CHARLESTON, W.Va. (AP) — County education leaders across West Virginia are heeding a union call to keep schools closed during the third day of a teacher strike. On Friday, West Virginia Education Association President Dale Lee said thousands of teachers were expected to return to the state Capitol in Charleston on Monday to seek help from the Legislature and Gov. Jim Justice. According to the state Department of Education's website Sunday afternoon, schools will be closed in at least 40 of West Virginia's 55 counties Monday. Justice has signed teacher pay raises of 2 percent next year and 1 percent the following two years. But teachers, who rank 48th in the nation in pay, say the increases are too stingy. They also complain about projected increases in health insurance costs.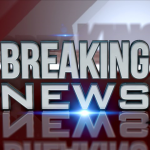 UPDATE: Roanoke County school officials say the "Shelter in Place" has been lifted at Northside High and Middle Schools.  The modified lockdown procedures were implemented in response to rumors of a possible weapon at the high school. Officials say the rumor proved to be unsubstantiated, and no weapon was found. While no one was allowed to enter or leave the buildings for several hours, classes continued at the schools. Roanoke County Police Chief Howard Hall says first word of the rumor came from some parents, and they did the right thing by notifying Northside administrators. Investigators took it from there:
PREVIOUS: Roanoke City and County Police were summoned to Northside High School late this morning where students and staff were placed in "shelter in place" procedures. It means no one is allowed to enter or leave the building. The police presence was in response to rumors of a possible weapon at the high school. So far, there is no indication that any weapon is actually inside. Northside Middle School is also operating under "Shelter in Place".
A Cave Spring Middle School student has been taken to a juvenile detention center after bringing a loaded handgun to school. WFIR's Lillian Boyd reports on the emotionally charged Roanoke County school board meeting that followed the incident. Former candidate for the 8th District at the House of Delegates Bryan Keele was at the meeting.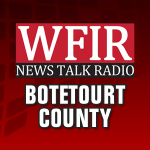 A new elementary school is coming to the Blue Ridge area of Botetourt County. The county's school board today approved issuing more than $20 million in bonds to build the school, one that will replace the 79-year-old Colonial Elementary. The projected new site would be just off Laymantown Road, and school officials say the building may be ready by August of 2020.
This is the 30th year that the Roanoke Area Youth Substance Coalition has sponsored the "After Prom Grand Finale" – where area high school students who attend their school's official after prom party have a shot at winning a brand new car.  Long-time partner First Team Subaru will give away a 2018 Impreza on June 3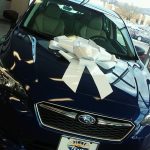 at Elmwood Park. Last year more than 4800 students from 36 high schools in Southwest Virginia attended the after prom parties – and stayed safe. Becky Parr is with RAYSAC: