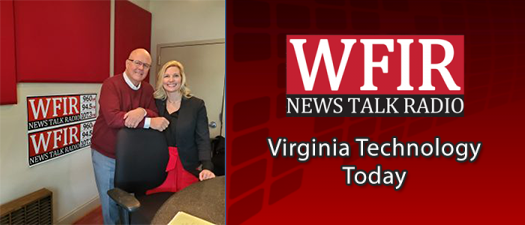 Virginia Technology Today Hosts Eddie Amos and Kim Blair
Virginia Technology Today highlights area leaders talking each week about technology trends in S.W. VA, Thursday mornings at 8:45am.
GUEST'S:
Molecular Biologist Scott Johnstone.  A new faculty member at the Fralin Biomedical Research Institute at the VTC.  He studies the proteins involved in heart disease progression and the body's inflammatory response to blood vessel injury.
11/19/20