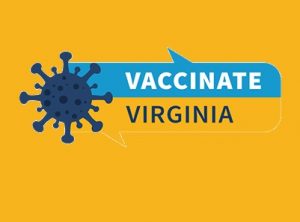 Just like that, local health officials say COVID-19 vaccination appointments are now available on a same-day basis. In the Roanoke area, sign-ups are available Wednesday morning for Wednesday afternoon, and you must still have an appointment to be vaccinated. They are now available to anyone 16 and older.
NEWS RELEASE: [You] can still sign up for vaccine appointments TODAY. The clinic link is available on our FB page:
https://www.facebook.com/RoanokeCityAlleghanyHealthDistricts/.
No walk-ups. Everyone must have an appointment but if they go online, there are still some afternoon openings available. Pfizer clinic, approved for age 16+, parent must accompany 16-17yo.