Web Staff

The continued lack of snow may force some area school systems to open after Labor Day in future school years — unless the General Assembly changes current state law. The 2012-13 school year would not be affected, but as WFIR's Steve Mabry reports, late August openings may be in jeopardy after then.
[audio:http://wfirnews.com/wp-content/uploads/2012/02/Rke-Co-Snow-WRAP-1-WEB.mp3|titles=Rke Co Snow WRAP 1-WEB]
From the Quinnipiac University Polling Institute:
For the first time in this election cycle, President Barack Obama inches ahead of former Massachusetts Gov. Mitt Romney, the leading Republican candidate, 47 – 43 percent in Virginia, according to a Quinnipiac University poll released today.  Romney has a commanding lead among likely Republican primary voters in the state's no-Newt Gingrich presidential primary.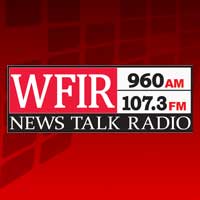 With a recent firing of its General Manager following a DWI charge, Mountain Valley Transportation is reaffirming its commitment to student safety. Mountain Valley transports Roanoke City school students under a contract with the city's school system.  More from WFIR's Steve Mabry.
[audio:http://wfirnews.com/wp-content/uploads/2012/02/Mountain-Valley-WRAP-1-WEB.mp3|titles=Mountain Valley WRAP 1-WEB]

Homeschool students from across the state are asking the General Assembly for the right to team with their public school counterparts. WFIR's Steve Mabry has the story:
[audio:http://wfirnews.com/wp-content/uploads/2012/02/HB947-WRAP-2-WEB.mp3|titles=HB947 WRAP 2-WEB]
Virginia State Police have issued a senior alert on behalf of the Buckingham County Sheriff's Office at 4:59 p.m. on Wed., Jan. 18, 2012.
The Buckingham County Sheriff's Office is looking for Richard Joseph Kwiatkowski, a white male, age 67, 6'1", 206 lbs, with blue eyes and brown hair. He was last seen on Thurs., Jan. 12, 2012 on Route 15 in the Bremo Bluff area of Fluvanna County.
The missing senior suffers from a cognitive impairment and the disappearance poses a credible threat to his health and safety.
A man seeking the Republican nomination for U.S. Senate brings his campaign to Roanoke Tuesday night. Rev. E.W. Jackson a minister in Chesapeake, but says he has strong support from this area, with two key members of his campaign staff from Roanoke. Jackson is one of several candidates vying with former Governor George Allen for the Republican nomination.
"A lot of people have the theory that in order for anybody but George Allen to win all the other candidates but one has to drop out," Jackson told WFIR News. "We have a different view." Continue reading →

Botetourt County school officials are moving ahead with a plans to redraw some school boundary lines. The school board looked at the plan Thursday night. Continue reading →

"Come Early." That's the advice for people who want to bring items for appraisal by Harry Rinker, host of HGTV's "The Collector Inspector." He's making a return visit this weekend to the Greater Roanoke Home and Garden Show at the Roanoke Civic Center. Rinker will look at up to two items per person. Also making appearances will be Roger Hazard of A-&-E's "Sell This House." He'll give advice on how to stage your home if you're trying to sell it.

UPDATE: 3:30 a.m., 1/11/12
Velvet Hall
Trash collection will resume today in Roanoke County. Garbage normally picked up on Tuesday will be collected today. All other routes are delayed by one day. Officials say vandals hit all their garbage trucks Monday night, smashing windshields on 15 side-loader and rear-loader garbage trucks. The vandals also damaged side mirrors. Crews worked Tuesday to repair as many trucks as possible. So far there have been no arrests and police are asking for the public's help finding the person or persons involved.
RICHMOND, Va. (AP) _ Virginia motorists are being ticketed and convicted of a violation that is not a crime under state law: driving without proof of insurance.
According to Virginia Lawyers Weekly, court records show that drivers in several localities have been hit with hefty fines and court costs for failing to produce an insurance card during a traffic stop.