Web Staff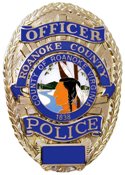 Roanoke County police are signing people up now for their next Citizens Police Academy, which starts next month. Officer Eric Orange is the county's community policing coordinator. He says the curriculum of the academy has evolved over the years to keep up with the times.
"We do a mock traffic crash investigation, and we'll have a mock trial to follow," Orange said. "So that's something that's fairly new." Continue reading →

UPDATE: 4:43 p.m. Monday, March 18, 2013
 We're still waiting for Roanoke Police to release more information on two bodies found Monday morning in a home at the intersection of Brandon Avenue and Brighton Road. A news release says officers responded to a 911 call just before 10:00 a.m. They found a man and woman dead inside the home with apparent gunshot wounds. There's no word yet on their identities, but police say they found a gun inside the home. Autopsies on Tuesday will confirm whether the two did indeed die from gunshot wounds as police believe.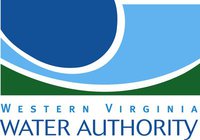 The Western Virginia Water Authority will use a federal grant to help educate local 6th graders about water quality. The grant will pay for testing equipment the students will use on their field trips. The goal is to educate students about Roanoke's water sources and make them more environmentally aware. WFIR's Lindsey Piland has the story.

Democrat Freeda Cathcart ran for the 17th House of Delegates two years ago and lost. Yesterday she formally announced that she'll try again for the seat.  WFIR's Starr Anderson reports.
UPDATE: 8:41 a.m.Bedford County Sheriff's deputies have identified the suspect in the photo as Michael Wayne Kidd, age 43, 1012 Greenland Drive, Bedford, Va.
Deputies have obtained warrants for Kidd for larceny, forgery and fraud.
—————-
Bedford County authorities are looking for whoever stole wallets and other items from women in a wedding party. The items were left in the basement of Faith Life Baptist Church in Montvale while the women took part in a wedding there on February 24th. Now, stolen credit cards have been used in Bedford and Campbell Counties and the city of Lynchburg. The Bedford County Sheriff's Office has released this surveillance photo of a possible suspect.

We've heard from some schools this morning.  Click here to check our closings and delays page.

Timothy Allen recently retired from the Western Virginia Regional Jail after 26 years, and today Allen formally announced his candidacy for Roanoke City Sheriff. Allen is seeking the Democratic nomination and says he's worked in every division of the jail system. WFIR's Starr Anderson has the story.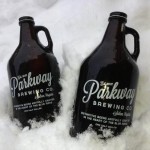 One local man took his love of craft beers to the next level. What started as just an idea four years ago is now a reality for the managing partner of Parkway Brewery in Salem. WFIR's Starr Anderson has his story.
Blue Ridge PBS says federal sequestration cuts will result in less funding for the Roanoke television station. The station already lost $770,000 from state budget cuts this year, and station officials say sequestration means another $40,000 in federal funding cuts. WFIR's Starr Anderson has the story.
The $20.1 million VDOT project to improve sections of Route 221 in Roanoke County is going as planned. The project will eliminate the S-curves and widen portions of the road to four lanes. A VDOT spokesperson says drivers need to be aware of traffic switches that will continue to happen for the next several months. WFIR's Starr Anderson has the story.