Fredy Wright
The suspect in this morning's double-fatal shooting has died from a self-inflicted gunshot wound, according to the state's secretary of public safety and homeland security.  The investigation is ongoing by Franklin County and State Police.
State Police Sergeant Rick Garlits describes how Flanagan was spotted and stopped in northern Virginia:
Franklin County Sheriff Bill Overton describes how the shootings occurred:
Both Garlits and Overton were speaking at an afternoon news conference near Smith Mountain Lake.
Bedford County Schools are on a permiter lockdown, a precautionary measure suggested by law enforcement.
Roanoke County Schools have released a statement saying their buildings are locked and students will remain indoors today.
Route 122 in Franklin County at Bridgewater Plaza is closed due to police activities.  A detour has been established for smaller vehicles but not for large trucks.  Non-truck traffic can follow the detour signs onto Hardy Road, Turner Branch Road, Goodview Road, Horseshoe Bend Road and Diamond Hill Road.  The detour is expected to remain in place for several hours.  Commercial vehicles are being turned around on Route 122.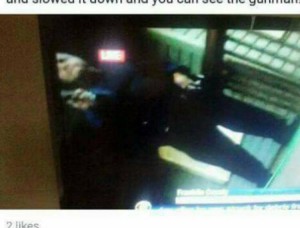 Here is a screen shot of the suspected gunman who may have been involved with the deaths of WDBJ7 crew members this morning in Moneta.
Please contact police immediately with any information or if you see anything suspicious.  Call 911 or the Franklin County Sheriff's Office at 540-483-3000
Stay tuned to WFIR for the latest on this developing story.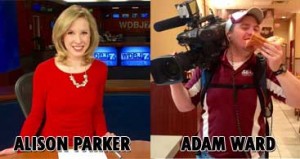 Breaking news this morning, WDBJ7 reporter Alison Parker and photographer Adam Ward have been killed in a shooting at the Bridgewater Plaza in Moneta. The shooting happened during a live report. Parker was interviewing an official with the Smith Mountain Lake Chamber of Commerce when the shots rang out. At last word, the shooter is still on the loose. Officials are not aware of a motive or the identity of the suspect at this time. We will keep you updated as we learn more information.