State and National Government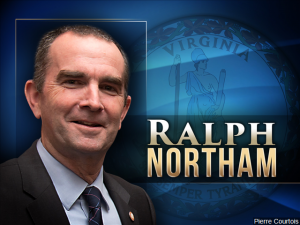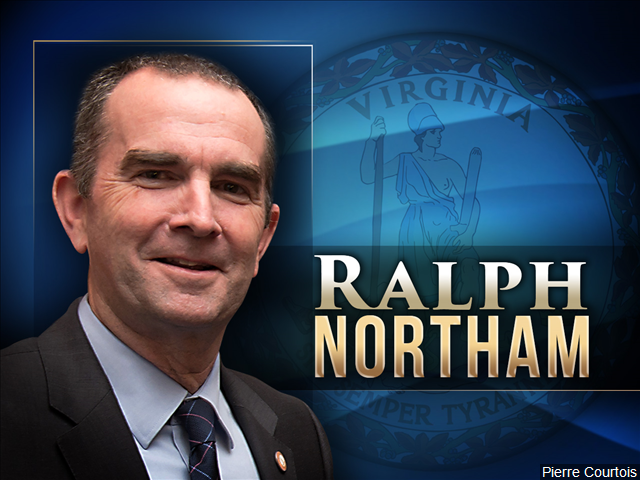 From Virginia Tech: February 26, 2018 — Gov. Ralph Northam will address Virginia Tech's Class of 2018 during University Commencement exercises to be held on Friday, May 11, continuing the tradition of inviting new Virginia governors to deliver the commencement address. The University Commencement ceremony will begin at 8:30 a.m. at Lane Stadium/Worsham Field. A complete schedule of commencement ceremonies and additional commencement information can be found on the commencement website. "We're pleased Gov. Northam graciously accepted our invitation to speak to our graduating students," said Virginia Tech President Tim Sands. "His leadership in medicine, business, and government makes him an ideal choice to inspire our graduates during the commencement celebration." Since 1990, first-year Virginia governors L. Douglas Wilder, George F. Allen, James S. Gilmore III, Mark R. Warner, Timothy M. Kaine, Robert F. McDonnell, and Terence "Terry" McAuliffe have delivered the commencement address at Virginia Tech.
A native of Virginia's Eastern Shore, Northam graduated from Virginia Military Institute and Eastern Virginia Medical School. Before his inauguration as the 73rd governor of the Commonwealth of Virginia in January, Northam served as an Army doctor, pediatric neurologist, business owner, state senator, and lieutenant governor. As governor, Northam is working toward ensuring that every Virginian has the opportunity for good health, a good education, and a good job.
Northam and his wife Pamela Northam have two adult children: Wes, a neurosurgical resident in Chapel Hill, North Carolina; and Aubrey, a web developer in Richmond.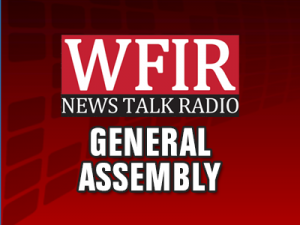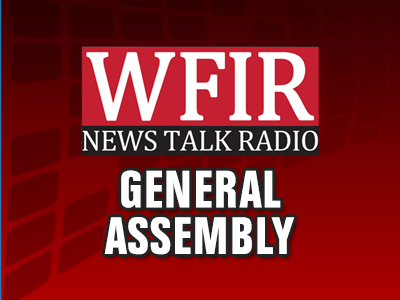 State lawmakers are back in Richmond with one of the biggest issues facing them still very much undecided — the question of Medicaid expansion. As WFIR's Evan Jones reports, our political analyst says what's happening at the capitol is unlike anything seen there in many years.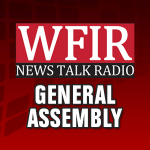 RICHMOND, Va. (AP) — Customers of Virginia's largest electric utility will see a short-term reduction in their bills but could eventually see significant new charges — potentially $120 a year or more for the average customer — under legislation advancing in the General Assembly. Lawmakers are set to vote next week on a major overhaul of how the state regulates Dominion Energy, Virginia's most politically influential corporation. The legislation makes it easier to get approval for renewable energy projects and grid upgrades while giving Dominion new ways to account for various costs.
Dominion says it needs that flexibility to make important investments without volatile rate changes, and other supporters say political pressure will ensure that customers aren't gouged.
"It is in the company's best interest to make these investments and it's in their best interest to do so that's in the most cost effective way for the public," said League of Conservation Voters Executive Director Mike Town, whose group is a key negotiator on the legislation. "And we'll be holding them to that."
Opponents, including Attorney General Mark Herring, say the legislation unnecessarily weakens state regulators' oversight in a way that will lead to higher than necessary customer bills.
The precise impact on ratepayers is impossible to calculate because of the legislation's sweeping nature, but some reductions and new costs are known. And some potential new costs and savings are also possible to identify.
KNOWN SAVINGS AND COSTS
Dominion says the typical residential customer, who is currently paying about $116 a month, would see a short-term drop in their bills of $6 a month because of rebates of $200 million and new savings from recent federal tax cuts.
The legislation also allows the company to bury about 4,000 miles of power lines, which regulators estimate will eventually add $5 a month to an average customer's bill. State regulators and the attorney general have expressed concerns that the $2 billion project will translate to only a 0.00002 percent increase in reliability. Dominion said the undergrounding is valuable to all of its customers and will boost the state's economy by limiting power outages.
___
POSSIBLE SAVINGS
The legislation makes it easier for utilities to get approval to build 5,000 megawatts of new solar or wind energy generation. These new projects may eventually lower customers' overall costs by reducing fuel costs.
The bill requires Dominion to spend $870 million over 10 years on energy efficiency programs designed to reduce energy consumption at an individual level. That could add a couple of dollars to the average residential customer's rates but still lead to lower overall bills because of lower energy use.
___
POSSIBLE NEW COSTS
In 2015 and 2016, Dominion's base rates over-earned by about $300 million, which equated to about $3 a month in extra charges for the average residential customer, according to State Corporation Commission figures. A 2015 law blocked regulators from lowering rates or giving refunds on those overearnings.
The proposed legislation would repeal the 2015 law but give Dominion the option of spending excessive earnings on grid modernization and renewable projects instead of lowering base rates or giving refunds. By doing so, the company wouldn't have to request a separate rate known as a "rider" and could keep overall bills stable.
But the company may never have any future overearnings because the legislation allows Dominion to write off certain costs faster than it can now.
Dominion says it's a more accurate way of accounting for some costs — like major storm and coal ash cleanup costs — that doesn't artificially extend how long customers pay for them. Opponents say it's a gimmick similar to ones used in the past that allows Dominion to avoid overearnings and keep rates artificially high.
The General Assembly has granted Dominion permission for similar accounting changes before, but none have been as sweeping or permanent as is currently proposed.
Without overearnings, Dominion could put the costs of new spending projects in either base rates or new riders. Putting them in base rates would keep overall rates stable, but decrease Dominion's potential profits. Riders would increase both rates and profits.
A new grid modernization rider could add about $5 to $6 a month to a residential customer's bill, based on the company's plans to spend $300 million to $350 million a year for eight to 10 years.
Combined with $5 a month for undergrounding, that's $10 to $11 a month in potential new costs for the average residential customer. That figure could be even higher if the company recovers new spending on renewable energy projects through riders. The company hasn't said what the yearly spending will be, but the projects could total several billion dollars.
Thomas Wohlfarth, a Dominion senior vice president, said the company will balance the need to raise capital to pay for the new projects with the goal of keeping overall rates low.
"Even though I can't give you a rate forecast, our rates will remain competitive and below other utilities," he said.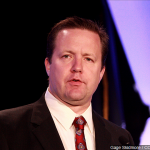 RICHMOND, Va. (AP) – Even with new support from key GOP leaders, Medicaid expansion in Virginia still faces serious roadblocks. That includes a fierce intra-party squabble among Republicans and strong disagreement among expansion supporters on how to pay for it.
Those divisions were on display Thursday as both chambers of the GOP-controlled General Assembly debated whether Medicaid expansion should be included in the state budget. The House favors Medicaid expansion and the new hospital tax, which the Senate opposes.
Anti-expansion lawmakers and advocates also came to the Capitol to lobby House Republicans who previously opposed expansion but now support expanding the publicly funded health care program for the poor with work requirements and copays.
Republican Corey Stewart, a GOP U.S. Senate hopeful, held a news conference where repeatedly insulted Republicans who support expansion.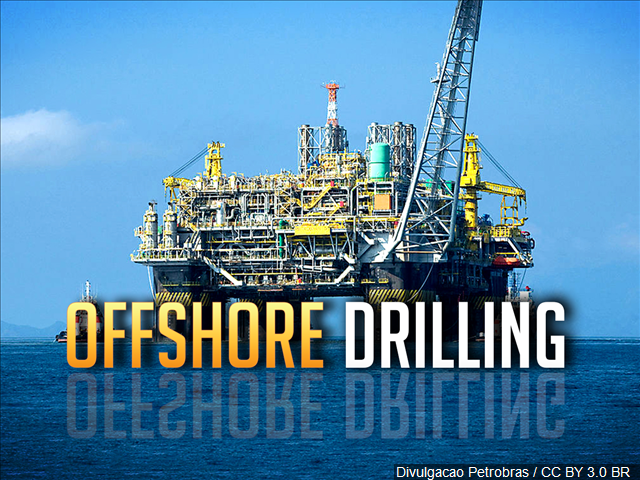 RICHMOND, Va. (AP) – Environmental activists, business groups and a retired U.S. Navy admiral in Virginia have blasted the Trump Administration's offshore drilling plan.
The critics claimed outside a public comment session Wednesday that drilling would interfere with military training near the world's largest Navy base and imperil tourism and fishing along that stretch of Atlantic coast.
The group converged near a hotel conference room in Richmond where the administration sought public comment on its plan to expand oil and gas drilling on the East and West coasts.
Groups supporting the energy industry and consumers also showed up and pushed back. They say drillers and the military have shared space in the Gulf of Mexico and that technology has improved since the Gulf's Deepwater Horizon oil spill in 2010, making accidents less likely and cleanup easier.
The Transportation Security Administration has been rolling out a stricter policy about electronic devices like tablets, e-readers and gaming systems in carry-on luggage since last summer – and it arrived in Roanoke about two weeks ago. Lisa Farbstein with the TSA was at Roanoke-Blacksburg Regional Airport today. Shes says the upgrade  will give TSA screening personnel a better image of those items. The change came about she said as terrorists have become more sophisticated about the types and size of devices they can hide explosives in.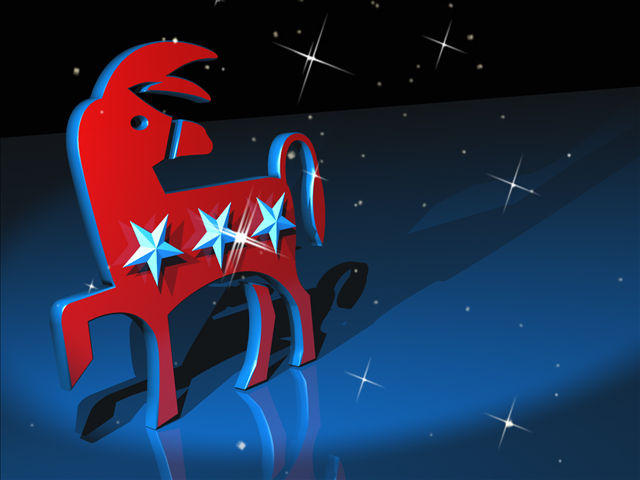 The committee trying to find a Democrat to take on 5th District Congressman Tom Garrett has chosen a convention instead of a primary. Some committee leaders are concerned a fair convention can't be conducted, but as WFIR's Ian Price reports one political analyst says it's the party's best shot in the general election: