Health and Medicine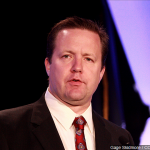 RICHMOND, Va. (AP) – Even with new support from key GOP leaders, Medicaid expansion in Virginia still faces serious roadblocks. That includes a fierce intra-party squabble among Republicans and strong disagreement among expansion supporters on how to pay for it.
Those divisions were on display Thursday as both chambers of the GOP-controlled General Assembly debated whether Medicaid expansion should be included in the state budget. The House favors Medicaid expansion and the new hospital tax, which the Senate opposes.
Anti-expansion lawmakers and advocates also came to the Capitol to lobby House Republicans who previously opposed expansion but now support expanding the publicly funded health care program for the poor with work requirements and copays.
Republican Corey Stewart, a GOP U.S. Senate hopeful, held a news conference where repeatedly insulted Republicans who support expansion.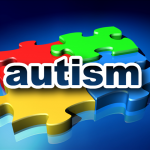 A project at Virginia Tech intends to help bring more help to Appalachian families facing the challenges of autism — help that is not always easy to find in rural areas. The mobile clinic is designed in particular to help families whose child should be speaking by now but is not. WFIR's Evan Jones has the story.
Click here for full program information.
Carilion Clinic cut the ribbon on its newest facility today – in a very old trolley barn around 100 years old. Its been renovated and turned into the "Center for Simulation, Research and Patient Safety." Students, health care professionals and researchers will use the center. Mannequins in each simulation scenario can be programmed – or reprogrammed – from a monitoring room where observers can also grade responses to a simulated emergency. The Center is located in the old Roanoke trolley maintenance barn, at what is now Dr Pepper Park. Sara Hendrickson-Parker is the senior director: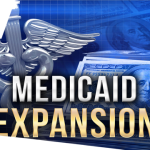 RICHMOND, Va. (AP) – Virginia's Republican-controlled House of Delegates is embracing Medicaid expansion after years of opposition.
The House included Medicaid expansion in the proposed state budget Sunday, saying President Barack Obama's health care law is here to stay and it's no longer reasonable to block health coverage for about 300,000 low-income Virginians. Republicans want to mandate work requirements and cost-sharing provisions for some Medicaid recipients.
Republicans had blocked Medicaid expansion for years, saying its long-term costs were unsustainable. The change of heart comes after several new Democratic House lawmakers won election last year after campaigning specifically on expanding Medicaid. Democratic Gov. Ralph Northam has made expansion a top priority.
But the GOP-controlled Senate has indicated it still opposes expansion, setting up a potential stalemate in the final weeks of the 2018 legislative session.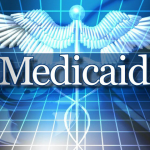 RICHMOND, Va. (AP) – The chances of Virginia joining a majority of states that have expanded Medicaid have increased significantly after a key GOP lawmaker flipped positions on the issue. Republican Del. Terry Kilgore said Thursday on the John Fredericks Show that he'd changed his mind after years of opposition to Medicaid expansion and now supports it. Kilgore said his change of heart was due partly to President Donald Trump's embrace of work requirements for low-income people on Medicaid. The powerful lawmaker from Southwest Virginia could help provide political cover for other Republicans to support expansion. Republicans have blocked Medicaid expansion in Virginia for years, saying its long-term costs were unsustainable. But they have softened their opposition this year after a Democratic wave helped elect several new lawmakers who campaigned specifically on expanding Medicaid.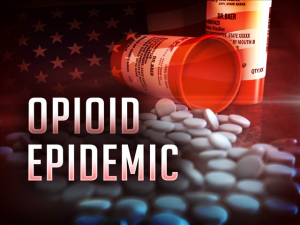 A report from the Virginia Hospital and Health Care Association indicates progress on one front to combat the opioid epidemic — fewer prescriptions. The association had a team look a Medicaid and commercial prescription records for opioids in Virginia from January of 2015 through December of 2016, and it shows the number of such prescriptions fell by about 15% over that two-year period. More from WFIR's Evan Jones.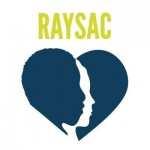 The Roanoke Area Youth Substance Abuse Coalition is part of a task force fighting the opioid abuse crisis here in the valley. More on several of RAYSAC's initiatives from WFIR's Gene Marrano:
Click below to hear a full length conversation with Tracey Coltraine from RAYSAC: