Across Virginia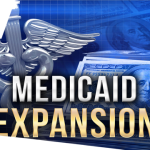 RICHMOND, Va. (AP) – Virginia's Republican-controlled House of Delegates is embracing Medicaid expansion after years of opposition.
The House included Medicaid expansion in the proposed state budget Sunday, saying President Barack Obama's health care law is here to stay and it's no longer reasonable to block health coverage for about 300,000 low-income Virginians. Republicans want to mandate work requirements and cost-sharing provisions for some Medicaid recipients.
Republicans had blocked Medicaid expansion for years, saying its long-term costs were unsustainable. The change of heart comes after several new Democratic House lawmakers won election last year after campaigning specifically on expanding Medicaid. Democratic Gov. Ralph Northam has made expansion a top priority.
But the GOP-controlled Senate has indicated it still opposes expansion, setting up a potential stalemate in the final weeks of the 2018 legislative session.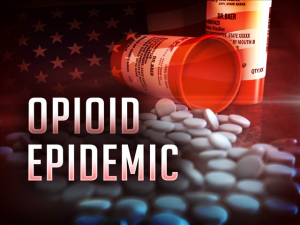 A report from the Virginia Hospital and Health Care Association indicates progress on one front to combat the opioid epidemic — fewer prescriptions. The association had a team look a Medicaid and commercial prescription records for opioids in Virginia from January of 2015 through December of 2016, and it shows the number of such prescriptions fell by about 15% over that two-year period. More from WFIR's Evan Jones.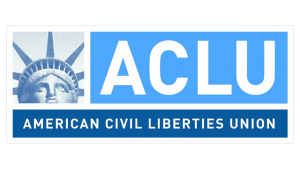 RICHMOND, Va. (AP) _ The American Civil Liberties Union of Virginia says it is opposed to last week's bipartisan deal that would raise Virginia's felony theft threshold from $200 to $500 while also strengthening the state's criminal restitution system.
The local ACLU says in a Monday statement it, the NAACP in Loudoun County and several other organizations support the felony larceny threshold increase but oppose another bill the compromise included to ensure criminals pay court-ordered restitution to crime victims.
The statement says defendants without the ability to pay restitution could be kept on probation indefinitely if the changes are adopted. It also says probation officers and judges would turn into "debt collectors."
State Public Safety Secretary Brian Moran tells the Daily Press lawmakers would have killed the felony threshold raise without the restitution changes.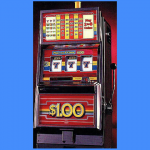 RICHMOND, Va. (AP) – A bill to allow slots-like betting machines to revive the shuttered Colonial Downs horse-racing track outside Richmond has cleared a Virginia House committee.
The bill to allow historical horse race wagering, which lets players gamble faster by betting on races that have already happened, passed the House Appropriations Committee Friday 21-1.
The proposal could generate more discussion next week, when it reaches the House floor.
The Richmond Times-Dispatch reports the language to legalize the new form of gambling was initially put inside former Gov. Terry McAuliffe's budget. But House Speaker Kirk Cox, who opposes the proposal, insisted it be filed as a standalone bill to have standard public hearings.
If approved, the gambling machines could be installed at Colonial Downs and a handful of off-track betting parlors around the state.