Web Staff
The Roanoke Valley SPCA is trying to win a $100-thousand contest to help it set up a low-cost spay/neuter clinic in the area.  The contest is sponsored by the national ASPCA.  The local chapter's Tracy Smith says to get to the next level, Roanoke needs you go on-line and vote every day between now and April 15th. As of Thursday morning, the Roanoke SPCA was number 58 and only the top 50 will make it to the next level of the contest.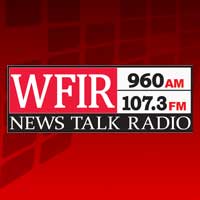 The Roanoke City School Board Thursday morning tentatively decided to shelve for now any talk of merit-based bonuses for city teachers. But almost all teachers will get a $1,500  bonus this year.  The board also tentatively decided to open schools August 29th this year, now that the city has General Assembly approval to start classes before Labor Day. Final votes on both matters are scheduled for next week. News/Talk 960's Evan Jones attended the school board meeting.
[audio:https://wfirnews.com/wp-content/uploads/2011/04/04-07-Teacher-Pay-Wrap1-WEB3.mp3|titles=04-07 Teacher Pay Wrap1-WEB]
Roanoke County police are looking for the robber who cut a woman with a knife while stealing her wallet.  The unnamed victim says it happened around 8:00 p.m.  Monday as she left her job at Virginia Business Systems on Garland Circle, which is off Plantation Road.  She told police she was reaching into her vehicle to get her wallet when the man cut her across the top of the hand.  The cut bled, but didn't require stitches.  The robber is described as a white man, over six feet tall and wearing a distinctive "Under Armour" brand hoodie.

Democratic National Committee Chairman Tim Kaine says he is running for the U.S. Senate. The former Virginia governor said in an online video on Tuesday that he is running for Senate because "America has big challenges and I'm convinced that Virginia has answers to help strengthen our nation." Kaine would enter the race to succeed Democratic Sen. Jim Webb, who announced he was retiring from office after just one term.

There's not much for rural Virginia to like about this week's upcoming special General Assembly session on redistricting. Any way lawmakers slice it, there will be fewer legislative seats downstate and more seats concentrated in the suburbs of Washington, D.C. News/Talk 960's Velvet Hall has more…
[audio:https://wfirnews.com/wp-content/uploads/2011/04/04-04-VA-REDISTRICTING-3-WEB.mp3|titles=04-04 VA REDISTRICTING 3-WEB]
A single-vehicle crash early Saturday morning sent a Roanoke teen to the hospital with what police described as "severe injuries."   Roanoke County police say 19-year-old Daniel Maloney was injured at about 3:00 a.m. in the 7500 block of Countrywood Drive, just off Bent Mountain Road/ Route 221.   Police say the car left the road, struck some mailboxes and hit a tree.   Roanoke County Fire and EMS took Maloney to the hospital.   Police say alcohol or drugs may have been involved, and they say weather may have been a factor in the crash.
Roanoke County police have arrested a Vinton man and charged him with grand larceny for the theft of a $2,500 pair of binoculars from the Gander Mountain store off Plantation Road.   Police say Brandon Nicholas Flowers turned himself in Friday and is being held without bond pending arraignment, probably on Monday.
Virginia health officials are taking precautions due to Japan's nuclear crisis, even though the state has not detected radiation levels that pose a threat to public safety. News/Talk 960's Velvet Hall has more…
[audio:https://wfirnews.com/wp-content/uploads/2011/03/03-28-VA-RADIATION-2-WEB1.mp3|titles=03-28 VA RADIATION 2-WEB]

SAN ANTONIO (AP) Jamie Skeen scored 26 points and 11th-seeded Virginia Commonwealth is crashing the Final Four after the upset of the NCAA tournament, shocking No. 1 seed Kansas 71-61 on Sunday.
So doubtful were the Rams of even making the tournament that they didn't watch the selection show. Two weeks later, they're Houston-bound after an incredible takedown of the last No. 1 seed.
It's George Mason all over again, and VCU had an even tougher Final Four path than their tiny conference brethren in 2006.
The Rams needed five wins to go from First Four to Final Four. Along the way, they toppled teams from the Pac-10, Big East, Big 10, ACC and now the Big 12.
They'll pick on someone their own size next: Butler.