AP
WASHINGTON (AP) _ A 10-year-old girl who died of brain cancer is leaving a legacy for other sick children in a new law signed by President Barack Obama.
Obama on Thursday signed the bipartisan Gabriella Miller Kids First Research Act. It directs $126 million in federal money to be spent over the next decade to research pediatric cancer and other childhood disorders. Her parents and brother watched Obama sign the bill.
Gabriella pushed Congress to pass the law in an emotional video posted to YouTube before she died last October. The Leesburg, Va., girl told political leaders: "Stop talking and start doing."
The legislation calls for eliminating taxpayer funding for political conventions and redirecting it to pediatric research at the National Institutes of Health.
Congress must fund the research in future spending bills.
RICHMOND, Va. (AP) _ Advocates for immigration reform are in the midst of a four-day hunger strike in Richmond.
It's part of the national "Fast for Families Across America" campaign that has taken two busloads of advocates to 30 states over the last six weeks. The campaign set up a tent in a park near downtown Richmond on Thursday to serve as headquarters for its four-day stay before heading to Washington, D.C., next week.
RICHMOND, Va. (AP) _ Five former Virginia attorneys general are asking a federal judge to consider their argument that public corruption charges against former Gov. Bob McDonnell should be dismissed.
The former Republican governor and his wife Maureen are charged in a 14-count indictment with accepting more than $165,000 from the CEO of a dietary supplements company in exchange for helping promote his products. They have pleaded not guilty. A jury trial is set for late July.
The prosecution can introduce search warrants as evidence in the May trial of the man accused of murdering a missing Nelson County teen. WFIR's Velvet Hall has more…
04-01-14 TAYLOR HEARING #2–FIR-WEB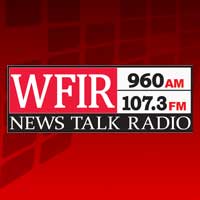 RICHMOND, Va. (AP) _ The federal government has added 30 more days for the public to weigh in on its guidelines for seismic testing in Atlantic waters for oil and gas reserves. The Bureau of Ocean Energy Management says the public now has until May 7 to comment on the rules.
RICHMOND, Va. (AP) _ Gov. Terry McAuliffe is proposing a two-year pilot of an expanded Medicaid program, a suggestion he hopes will persuade Republicans to end an impasse over the state's budget.  McAuliffe announced Monday that the federal government said it would not penalize Virginia if it ran a two-year pilot program. McAuliffe said the approval allows the state to try expanding Medicaid eligibility to 400,000 residents with no risk.  House Republicans oppose Medicaid expansion. The federal government has promised to fund the bulk of the expansion.  The fight over Medicaid has led to a budget stalemate and a special session that is set to start later Monday.

RICHMOND, Va. (AP) _ Virginia state lawmakers are back in Richmond trying to pass a roughly $96 billion two-year budget.
The General Assembly is set to start a special session Monday.
Lawmakers adjourned from the regular legislative session two weeks ago without passing a state budget.
Gov. Terry McAuliffe and the Democratically controlled Senate want a state budget that includes a Medicaid expansion plan that emphasizes the use of private insurers, but that proposal is staunchly opposed by leaders in the Republican-controlled House.
There's been no sign that the two sides have come close to an agreement since the regular session ended.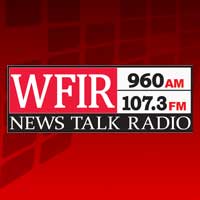 VIRGINIA BEACH, Va. (AP) — Virginia Beach's popular boardwalk is off-limits to dogs at the height of the tourism season, but that could be changing.  Two City Council members in the resort city are seeking a change in the long-standing ban on dogs at the Oceanfront from Memorial Day to Labor Day. Under the proposal, people could walk their leashed dogs on the Boardwalk and on nearby grassy areas between 6 and 10 a.m. during the city's high tourism months.  The beach would still be off-limits to dogs during tourist season.  he Virginian Pilot reports that the City Council is expected to vote on the proposal Tuesday.  The sponsors had considered including afternoon and evening hours but decided the Boardwalk is too crowded during those periods.

RICHMOND, VA _ (AP)  The Virginia Department of Motor Vehicles is offering a new service to let customers find out when they'll get their DMV products in the mail.  DMV Commissioner Richard Holcomb says that one of the most frequent customer questions is when they'll receive their orders.  Officials say customers that have signed up for electronic notifications will now automatically receive email or text messages when their products are mailed instead of having to log into their accounts to check the status.  The agency has offered electronic notification of vehicle registration and driver's license or ID card renewal notices since 2010.  Disabled parking placard renewals were added to the list of renewal notices available through email, text or phone message last month.  More than 1.7 million are signed up for electronic renewal notifications.
RICHMOND, Va. (AP) _ The Internal Revenue Service says an estimated 26,300 taxpayers in Virginia could be owed federal tax refunds for 2010. The IRS says in a news release that it's holding more than $22 million in unclaimed refunds for Virginians who didn't file a federal tax return in 2010. Half of the potential refunds are estimated at $568.