State and National Government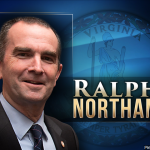 (from Governor Northam's office) Governor Ralph Northam released the following statement today after the House Appropriations Committee released its amendments to the 2018-20 Biennial Budget: "This budget proposal extends health coverage to hundreds of thousands of Virginians who need it. I want to thank Speaker Cox, Chairman Jones and delegates in both parties for the leadership they have demonstrated on this issue. I also want to thank Leader Toscano, his caucus and advocates in every corner of Virginia for the years of work on this issue that helped make this historic step possible.
"I have long supported a simple and straightforward expansion of Medicaid. However, I respect the priorities of the House majority and I am encouraged by and supportive of our work together to bring about a new "Virginia Way" on Medicaid. We can and should expand coverage and provide significant training resources, counseling, and incentives to connect Virginians with employment opportunities. "I look forward to working with the House and Senate to finalize this proposal, ensure its passage and pursue an implementation plan that will provide the benefits of expanded coverage to Virginia families."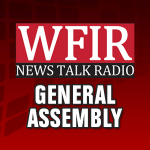 RICHMOND, Va. (AP)- Democrats in the Virginia General Assembly have expressed frustration over Republicans' refusal to take up gun control legislation in the wake of Wednesday's deadly school shooting in Florida. "We extend our thoughts and prayers to the victims and their families, but our thoughts and prayers are not enough," House Minority Leader David Toscano and Del. Charniele Herring, who chairs the Virginia House Democratic Caucus, said in a joint statement. Republican legislators said that they too are concerned about gun violence but that lawmakers should not be rash. "It seems like we're playing whack-a-mole," said Del. John McGuire, R-Henrico. "Every time there's a problem in society, we want to have a quick reaction. That's why I say we need to stand back and see what's going on."
On the Senate floor, Sen. Richard Black, R-Loudoun, said shootings happen at schools because they are gun-free zones. "The idea that we disarm our people in the schools – we forbid our teachers and our staff from carrying concealed firearms – is a mistake," he said. This legislative session, Virginia Republicans proposed bills to repeal the state's prohibition on bringing weapons to houses of worship. Such a measure passed the Senate on a party-line vote and is awaiting action in the House.
Virginia Democrats also have proposed several bills regarding guns, including banning bump stocks, a device that allows a semi-automatic rifle to mimic the firing speed of a fully automatic weapon. Also proposed: universal background checks on people who want to buy guns, including in private sales and at gun shows – and keeping guns away from individuals who may present a threat to themselves or others. All of those bills were killed in committees controlled by Republicans.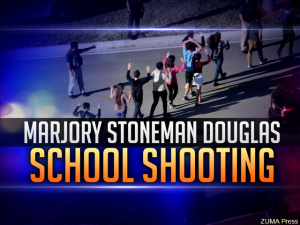 The General Assembly has already killed proposals this year to limit sales of some weapons in the state, but Wednesday's school shooting in Florida renewed the debate. On one side, some call for outlaw the sale of semi-automatic firearms. On the other are calls to arm qualified teachers and other school staffers in efforts to protect students. WFIR's Evan Jones has the story: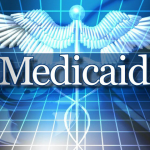 RICHMOND, Va. (AP) – The chances of Virginia joining a majority of states that have expanded Medicaid have increased significantly after a key GOP lawmaker flipped positions on the issue. Republican Del. Terry Kilgore said Thursday on the John Fredericks Show that he'd changed his mind after years of opposition to Medicaid expansion and now supports it. Kilgore said his change of heart was due partly to President Donald Trump's embrace of work requirements for low-income people on Medicaid. The powerful lawmaker from Southwest Virginia could help provide political cover for other Republicans to support expansion. Republicans have blocked Medicaid expansion in Virginia for years, saying its long-term costs were unsustainable. But they have softened their opposition this year after a Democratic wave helped elect several new lawmakers who campaigned specifically on expanding Medicaid.
Its "cross over" week in Virginia's General Assembly and Roanoke delegate Sam Rasoul is pushing for a bill he says will protect utility customers from "double dipping." More from WFIR's Gene Marrano:
Click below to hear an extended conversation with delegate Sam Rasoul:
Roanoke Democratic delegate Sam Rasoul has long advocated for more bi-partisanship in the General Assembly. Today he and Republican delegate Chris Peace have launched the "Virginia State Future Caucus," comprised of state delegates 45 and under. Rasoul, the caucus co-chair, says they will tackle "new age" issues like student debt and clean energy. Its part of a national movement he says, with similar groups of lawmakers in 21 other states – and in the U.S. Congress.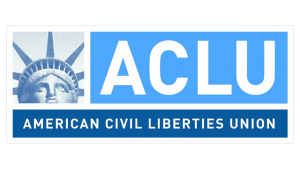 RICHMOND, Va. (AP) _ The American Civil Liberties Union of Virginia says it is opposed to last week's bipartisan deal that would raise Virginia's felony theft threshold from $200 to $500 while also strengthening the state's criminal restitution system.
The local ACLU says in a Monday statement it, the NAACP in Loudoun County and several other organizations support the felony larceny threshold increase but oppose another bill the compromise included to ensure criminals pay court-ordered restitution to crime victims.
The statement says defendants without the ability to pay restitution could be kept on probation indefinitely if the changes are adopted. It also says probation officers and judges would turn into "debt collectors."
State Public Safety Secretary Brian Moran tells the Daily Press lawmakers would have killed the felony threshold raise without the restitution changes.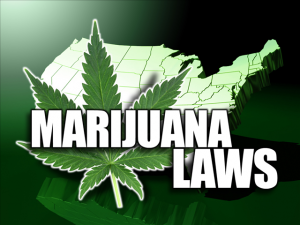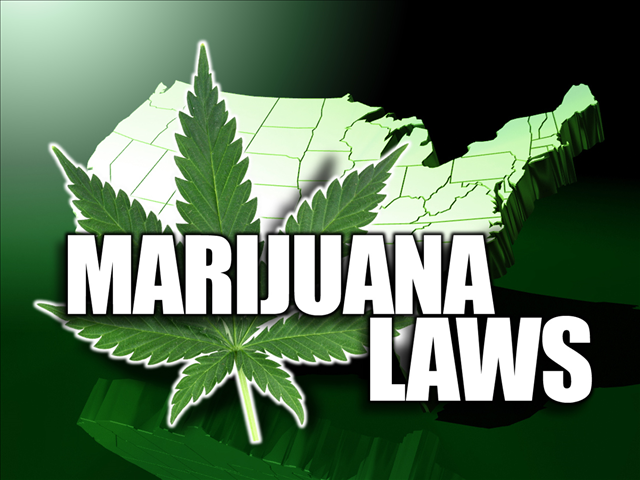 The General Assembly has moved one step closer on a bill to permit many first-time marijuana offenders to have the chance to have that charge later expunged from the record. Critics say the bill does not decriminalize such possession and therefore does not go far enough. More from WFIR's Evan Jones: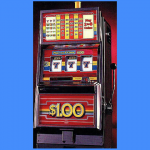 RICHMOND, Va. (AP) – A bill to allow slots-like betting machines to revive the shuttered Colonial Downs horse-racing track outside Richmond has cleared a Virginia House committee.
The bill to allow historical horse race wagering, which lets players gamble faster by betting on races that have already happened, passed the House Appropriations Committee Friday 21-1.
The proposal could generate more discussion next week, when it reaches the House floor.
The Richmond Times-Dispatch reports the language to legalize the new form of gambling was initially put inside former Gov. Terry McAuliffe's budget. But House Speaker Kirk Cox, who opposes the proposal, insisted it be filed as a standalone bill to have standard public hearings.
If approved, the gambling machines could be installed at Colonial Downs and a handful of off-track betting parlors around the state.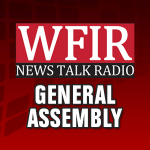 RICHMOND, Va. (AP) – The Virginia Senate has passed legislation putting new limits on regulators' ability to lower utilities' electric rates that are currently earning excessive profits. The Senate voted Friday for the bill, which also providing some rebates for past overearnings. The vote came despite warnings from the attorney general's office and regulators that it could result in billions of dollars in unnecessary costs while also effectively forcing customers to pay twice for some projects. Supporters of the legislation included Dominion Energy, Appalachian Power, Democratic Gov. Ralph Northam and others. They say the overhaul of state regulations is needed to help Virginia catch up to other states in renewable energy and modernizing the electric grid without incurring dramatic price swings. A House vote is expected next week.