State and National Government

From Press Release: Energized by backlash to President Trump, Virginia Democrats head into the 2018 midterm elections with significant advantages, according to a new voter survey by the Wason Center for Public Policy at Christopher Newport University. "The question is no longer whether there is a Blue Wave coming, but rather, how high the storm surge will get," said Rachel Bitecofer, assistant director of the Wason Center.
Significantly more Democrats (60%) than Republicans (45%) are 'very enthusiastic' about voting in November. Voters prefer Democrats to Republicans on the generic ballot (45%-33%) and want Democrats to control Congress after the election (51%-38%). Those gaps widen among likely voters. "This enthusiasm gap suggests several Republican House seats could be in play," said Bitecofer, singling out the 1st, 2nd, 7th, and 10th districts.
Half of the voters surveyed (50%) say they believe individuals in the Trump campaign coordinated with the
Russian government to interfere in the 2016 election, while 42% said they do not believe any coordination
happened. Party identification is a strong determinant, with 81% of Republicans rejecting the idea of collusion
and 81% of Democrats believing it. Independents are evenly split.
On issues, Virginia voters overwhelmingly support the Dream Act (71%-25%), which provides a pathway to
legal status or citizenship for children brought into the country illegally by their parents. They strongly oppose
drilling for oil off Virginia's coast (54%-37%), a ban on which was recently lifted by President Trump. And
they are evenly divided on the recently enacted Tax Cut and Reform Bill (45% approve-47% disapprove).
"From the enthusiasm gap to the Dream Act to collusion with the Russians, a sharp partisan divide is evident
among Virginia voters," said Quentin Kidd, the Center's director. "Nine months out, it looks like we're setting
up for a base election with Democrats holding an upper hand."
The full report is available here.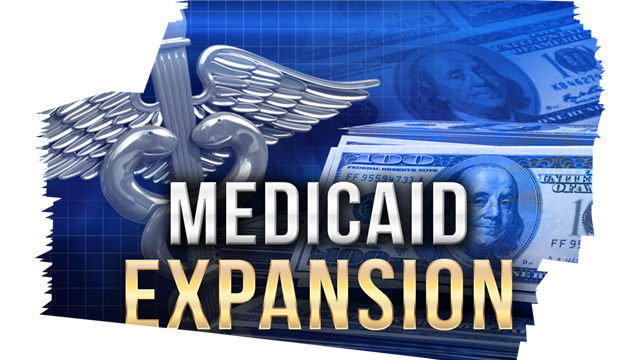 RICHMOND, Va. (AP) — Virginia Gov. Ralph Northam told lawmakers Friday that it would be "much better" for their own interests to pass a budget that expanded Medicaid rather than forcing him to do it himself.
Northam told reporters Friday that he had informed key lawmakers working on the state budget that agreeing to expand Medicaid and a new tax on hospitals would give them much greater say in how to spend about $350 million in related new funding. Otherwise, he said he has enough votes to expand Medicaid and to spend the associated money on his own terms through a budget amendment.
"If they don't do Medicaid expansion and pass a budget, then obviously it would give me a lot more control than it would otherwise," Northam said.
The governor's comments come at a key moment in the state's effort to expand Medicaid under former President Barack Obama's health care law to provide coverage for 300,000 low-income Virginians. After blocking Democratic efforts at expanding Medicaid for years, Republican resistance to the program is now split.
Several House Republicans, including Speaker Kirk Cox, support a Medicaid expansion program that includes work requirements and cost-sharing provisions. The House has included Medicaid expansion in its proposed budget. The Senate budget does not include Medicaid expansion, with most Republican senators saying the state cannot afford the long-term costs.
Expanding Medicaid with a hospital tax gives the House more money to spend in its budget, which includes raises for state workers and teachers. The Senate's budget is much more Spartan.
Lawmakers are scheduled to adjourn next week but could put that off if they can't pass a budget. If they do pass one without Medicaid expansion, Northam would have the opportunity to amend it when lawmakers come back for a single-day session in April.
Republicans control the Senate 21-19, but GOP Sen. Emmett Hanger supports Medicaid expansion and Democratic Lt. Gov. Justin Fairfax holds the tiebreaking vote. Hanger has said he won't support the House budget, in large part because of the proposed hospital tax. But Northam said he believes he can win Hanger's support on an amendment vote, which along with Fairfax, would give Northam the needed majority.
GOP Sen. Steve Newman said he appreciated the governor's candor but said Northam has miscalculated his ability to win enough votes in both chambers to get Medicaid expansion passed through an amendment.
"I think he's being upfront with us, but I just don't see how that math works," Newman said.
He also said Northam's message was an indication he's concerned the House may drop Medicaid expansion and side with the Senate instead.
"The governor is starting to recognize that the Senate of Virginia is very, very committed to our current position," Newman said.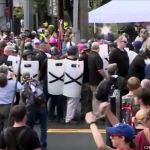 RICHMOND, Va. (AP) – The Republican-controlled Virginia General Assembly has defeated every bill the city of Charlottesville advocated for in the wake of a white nationalist rally last summer that shocked the nation.
The August rally organized in part to protest Charlottesville's decision to remove a Confederate monument descended into chaos, and the day ended with three people dead.
In the aftermath, two reviews recommended changes to state law to allow localities to enact limited gun restrictions. Bills that would have done so failed to make it to the floor of either chamber, as did bills intended to regulate independent militias like the ones that showed up in Charlottesville heavily armed.
Measures that would allow cities to remove Confederate monuments have also been defeated.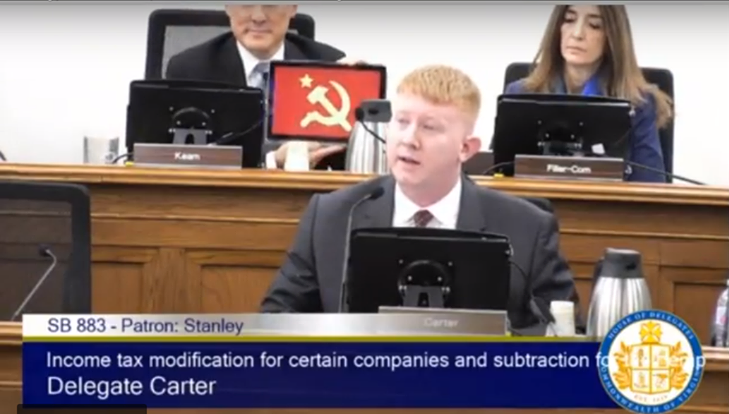 RICHMOND, Va. (AP) – A Virginia lawmaker held up an image of a hammer and sickle behind a freshman Democratic legislator affiliated with the Democratic Socialists of America during a finance committee session.
The Richmond Times-Dispatch reports Del. Mark Keam, D-Fairfax, apologized on the House floor for displaying the Communist symbol on a tablet behind Del. Lee Carter, D-Prince William, earlier that day, while the latter criticized the philosophy behind legislation offering tax breaks to corporations creating jobs in economically depressed areas. Carter's ideology has often been a target of Virginia Republicans, but Keam's display highlights the tensions between mainstream Democrats and the left. Carter defeated an incumbent Republican delegate last year, despite no major support from the Democratic caucus.
Carter later pointed out on Twitter that communism, socialism and democratic socialism are separate ideologies.