Local Government, Civic Affairs and Education
Grover Price is a co-founder for The Hope Center – a non profit that serves those in need in Northwest Roanoke. He's also announced his candidacy for Roanoke City Council as an independent. Price has been outspoken about issues that impact so-called neglected communities… he took to social media to say there's a growing presence of gang activity in Roanoke, although some won't acknowledge it. WFIR's Overnight Reporter Lillian Boyd spoke with Price.
Those big "LOVE" sculptures that promote tourism have popped up at locations around Virginia – now the Town of Vinton has its own custom built LOVE installation. Chasity Barbour is the facility and event manager for the Vinton War Memorial, where the town's version was unveiled this morning.  Barbour says plans for Vinton's own LOVE sculpture started coming together about a year ago, over a beer at Twin Creeks Brewing Company – yet another good reason to visit the town.
The next principal at South Salem Elementary School will not need any introductions there. The Salem School Board has named Laura James to the principal's position there, effective July 1st. James has been assistant principal there for more than a decade. She will succeed Margaret Humphrey who is retiring after 45 years in public education.
From the City of Salem: Salem School Division Superintendent, Dr. Alan Seibert, is pleased to announce that the Salem School Board has formally approved a changing of the guard at South Salem Elementary School. Laura James has been named the new principal at South Salem, effective July 1, 2017. James, who is currently the assistant principal at South Salem, will replace Margaret Humphrey, who is retiring at the end of June. Humphrey has served Salem's children for 35 years as a teacher and principal and she has invested over 45 years in public education in her illustrious career. "I have learned so many valuable lessons working under Margaret Humphrey," says James. "I am humbled to be next in the long line of outstanding administrators at this great school, and those lessons learned will be applied daily." Humphrey and James became South Salem's leadership team in 2006 and they were instrumental in maintaining an effective teaching environment and ensuring a smooth transition when the new building opened in 2013. During their time together, the Virginia Department of Education has recognized the school several times with its Index of Performance Awards. "Mrs. Humphrey has not only provided exceptional leadership to South Salem during her tenure as principal, she also has cultivated leadership in her staff that is exemplified by the high level of collaboration and empowerment with Mrs. James," says Seibert. "South Salem School consistently performs at a very high level and we look forward to Mrs. James building on her strong relationships with staff to advance the school and grow the students it serves."
Before arriving in Salem, James served as an assistant principal and teacher in the Hanover County School Division in Ashland. The West Chester, Pennsylvania native obtained her Bachelor's degree in Psychology and Elementary Education from Randolph-Macon College and she earned her Master's in Education degree from the University of Virginia in Administration and Supervision. To say that educating children is in her DNA might be an understatement. Her father was a teacher, coach, elementary principal and high school principal for 39 years. Her mother was an educational administrative assistant for three decades and her mother-in-law taught elementary education for over 35 years. "South Salem is an amazing family," says James. "I am honored and blessed to lead this family of teachers, parents and children as we grow together."
Humphrey's retirement will mark the end of an incredible career in education in the Roanoke Valley. She is a founding member of the Salem School Division having joined as a teacher in 1983 during the division's creation. She began teaching at South Salem when it was still part of Roanoke County and also taught at Penn Forest Elementary from 1974-1977. Her career as a lifelong educator began in a third grade classroom in Winfield, West Virginia in 1972. She also taught Language Arts at Andrew Lewis Middle School and actually succeeded Seibert as assistant principal at Lewis in 2000, as she began her administrative career. Humphrey, who is a Salem native, graduated from Andrew Lewis High School and later earned degrees from Radford University and Hollins University.
"Mrs. Humphrey has taught me how to be a strong leader, and also demonstrated what it takes to be a remarkable mother, a devoted wife, and a true friend," says James. "I am truly honored to carry on the traditions she has established at South Salem." James and her husband, Dr. Jay James, have three children, ages 5, 8 and 10.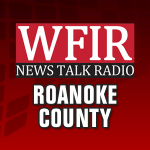 The Roanoke County Board of Supervisors wants to take another look at the cost of hauling trash by trucks instead of by train to the Catawba landfill as it does now. Projected Norfolk & Western price hikes for the "trash train" prompted a move towards building a road and trucking in trash, but Windsor Hills supervisor Joe McNamara wants to tap the brakes on that conversion. The Board passed a resolution today expressing the desire to reexamine the cost of conversion from train to truck – recognizing that other localities involved with the Roanoke Valley Resource Authority are part of the final decision-making process.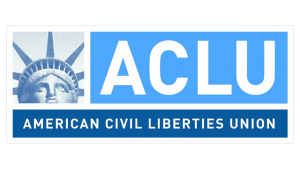 RICHMOND, Va. (AP) _ The American Civil Liberties Union of Virginia says it is opposed to last week's bipartisan deal that would raise Virginia's felony theft threshold from $200 to $500 while also strengthening the state's criminal restitution system.
The local ACLU says in a Monday statement it, the NAACP in Loudoun County and several other organizations support the felony larceny threshold increase but oppose another bill the compromise included to ensure criminals pay court-ordered restitution to crime victims.
The statement says defendants without the ability to pay restitution could be kept on probation indefinitely if the changes are adopted. It also says probation officers and judges would turn into "debt collectors."
State Public Safety Secretary Brian Moran tells the Daily Press lawmakers would have killed the felony threshold raise without the restitution changes.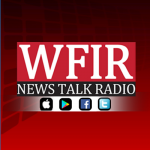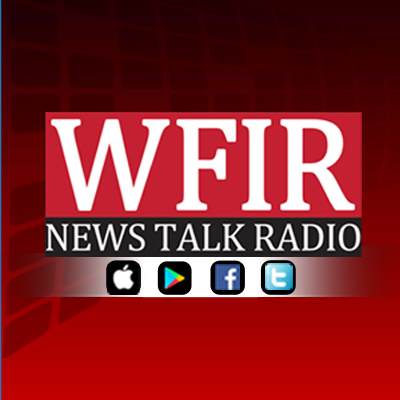 An event held annually since 2012 that highlights violence against women returns to Valley View Mall at noon tomorrow.  Captain Monica Seilor from the Roanoke Salvation Army is a featured speaker and a self-defense class is part of the program. Amanda Holcomb is with the Council of Community Services, a co-sponsor for "One Billion Rising." Holcomb says the trafficking of girls and women in the Roanoke area will also be featured.