Local Business and Economic Development
A chain that started on the Outer Banks and has a loyal following opens in Roanoke County today – "Duck Donuts" – makes cake-style, custom donuts from scratch with a variety of toppings. The new Duck Donuts crew warmed up by making a 4000 donut customer order earlier this week. The doors open today at the Promenade Park location. A Grand Opening is scheduled for St. Patrick's Day – with a portion of the proceeds going to CHIP of Roanoke Valley. Emma Phares  is the co-owner with her husband: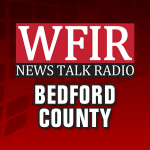 A major Bedford County employer is expanding — with plans to add at least 12 new jobs. Innovairre Communications makes direct mail fundraising campaign materials for non-profit organizations, and it plans to add state-of-the-art digital printing equipment. State and regional funds will help the company train 72 current employees to operate the new equipment.
News release: Governor Ralph Northam today announced that Innovairre Communications, LLC, a global manufacturer of direct mail fundraising campaign materials for the nonprofit community, will invest $4.85 million to add state-of-the-art digital printing equipment and expand its operation in Bedford County. The project will create at least 12 new jobs. In addition, 72 existing employees will be retrained to operate the new equipment with support from the Virginia Jobs Investment Program (VJIP).
"As one of the largest employers in Bedford County, Innovairre Communications is incredibly valuable to the region's economy, and I am pleased this global company has chosen to reinvest in Virginia," said Governor Northam. "To stay competitive in a 21st-century economy with ever-evolving industries, it is important to modernize equipment and retrain employees to learn new skills and processes. This investment is a testament to the Commonwealth's skilled pipeline of talent and competitive business environment, and we are confident that Innovairre will continue to thrive in Bedford County."
Innovairre Communications, LLC is the worldwide leader in fundraising and supporting nonprofits and agencies. The company serves more than 500 charities with more than 4,000 professionals working across five continents, and helps clients raise more than $5 billion dollars annually.
"Retaining quality employers, like Innovairre, that reinvest in their operations and their employees is critical to the vitality of Virginia's economy," said Secretary of Commerce and Trade Esther Lee. "It is exciting to see Innovairre making significant upgrades to remain competitive in the marketing industry, and we thank the company for its continued partnership with Bedford County and the Commonwealth."
"This advanced press installation is going to be the biggest paradigm shift this site has ever seen," said Chad Stephenson, Senior VP Operations at Innovairre. "Our employees are exceptionally well suited to take on this challenge in Virginia."
The Virginia Economic Development Partnership (VEDP) worked with Bedford County and the Lynchburg Regional Business Alliance to secure the project for Virginia. The Virginia Tobacco Region Revitalization Commission approved $65,000 in Tobacco Region Opportunity Funds. The company will be eligible to receive Sales and Use Tax Exemptions on manufacturing equipment. Funding and services to support Innovairre Communications' employee retraining will be provided through the Virginia Jobs Investment Program. The Region 2000 Workforce Development Board will also assist Innovairre and other print industry companies to develop the pipeline of talent.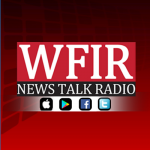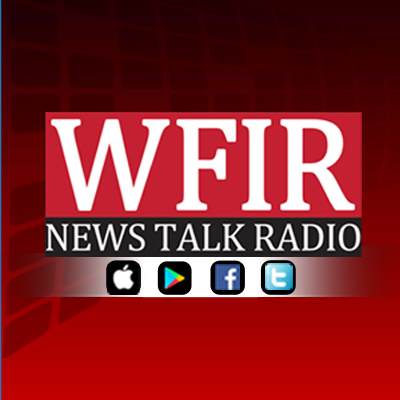 Moving the Commonwealth Games from Roanoke to Liberty University and the City of Lynchburg in 2017 was apparently a good move. A record number athletes – more than 11,000 – took part last year, generating 2.8 million dollars of economic activity – most of that in Lynchburg.  (More from news release): "Liberty University and the City of Lynchburg have proven to be excellent partners for our organization in providing our Olympic style festival," said Dan Foutz, Virginia Amateur Sports President. "World class facilities, dedicated partners and corporate sponsors have provided us a formula for growth in the future and the future is bright!" Main games weekend is expanding in 2018. Last year, 28 different sports ran during the big weekend. This year, at least 43 sports will take the place on main games weekend, which will further increase the local impact. Main games weekend kicks off on Friday, July 27, with an athlete tailgate party followed by the opening ceremonies. In all, athletes will compete in more than 50 sports.
(from Liberty release) Liberty University is proud to announce that former President Jimmy Carter will deliver the keynote address at Commencement on Saturday, May 19. It will be Liberty's 45th Commencement and will include the College of Osteopathic Medicine's inaugural graduating class.
The university has previously hosted two other U.S. presidents for Commencement, both while still in office. George H. W. Bush spoke at the May 13, 1990, graduation. President Donald J. Trump spoke at the school during an event last year. President Falwell said, "I did not meet President and Mrs. Carter until early last year.  I was so impressed with the president's warmth, kind demeanor, and humility. It is one of the greatest honors of my life to welcome President Carter to our Commencement stage. I have tremendous respect for him as a statesman and a true Christian"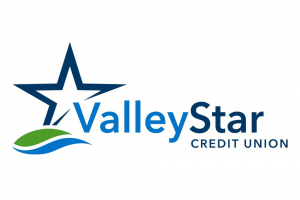 Valley Star Credit Union will spend more than $5 million to build a new administrative campus in Franklin County. And in so doing, it will become the first business to locate at the county's new Summit View Business Park along US 220 south of Boones Mill. Valley Star promises to bring 32 jobs to its new center – 10 of them new ones – and as WFIR's Evan Jones reports, Franklin County economic development officials say these are just the kind of jobs they seek:
News release: Franklin County today announced that ValleyStar Credit Union will be the first business at its new Summit View Business Park. ValleyStar is investing $5.25 million to build a new administrative campus on 7 acres, creating 10 new, high-paying jobs with a total of 32 jobs being at the new location. "We welcome ValleyStar's administrative campus to Franklin County," said Franklin County Board of Supervisors Chairman Cline Brubaker. "The investment we are making in Summit View and the foresight of our leaders are evident with this addition to our corporate community. The Summit View Business Park will enable the county to be a major player for a wide variety of economic development prospects looking for low costs of doing business, a skilled workforce, and ready-to-go building pads while creating new job opportunities and recreational options for our residents. "ValleyStar is bringing exactly the type of jobs that Franklin County residents are demanding. This project shows the transformational effects that the Summit View Business Park will have on our community."
The new jobs will pay an average annual salary and benefits of nearly $70,000, which is significantly higher than current prevailing wages and benefits in the county. ValleyStar is planning to construct a 15,000-square-foot building on the 7-acre site with plans to expand. "Summit View is an exciting and visionary venture for Franklin County, and we are proud to be coming on board at the early stages of the development," said Delbert Lee Morgan, President/CEO of ValleyStar Credit Union. "Having the opportunity to consolidate our operations in one centrally located campus ensures our future growth and success. Summit View and Franklin County are open for business and we are excited to be part of this project."
The first phase of the business park's construction, estimated at $9.7 million, is expected to be completed by June and includes two building pad sites, extending utilities, and building an access road connecting U.S. 220. Eventually the 550-acre project will include pavilions, athletic fields, BMX bicycle course, festival area, tourist visitor center, multi-use trails and more, in addition to numerous fully-served business and industrial sites. The project is supported by Franklin County, which is transferring the property at no cost to the company, and a $40,000 grant from the Tobacco Region Opportunity Fund.
ValleyStar Credit Union has been in business since 1953 and serves southwest and central Virginia and north central North Carolina. The Credit Union is $380 million in assets with more than 40,000 members. ValleyStar is a full service financial institution that offers consumer and commercial loan products and services. Headquartered in Martinsville, Va., ValleyStar operates nine branch offices in the Collinsville, Danville, Martinsville, Roanoke, Rocky Mount, South Boston and Waynesboro communities. For more information, visit valleystar.org.