Health and Medicine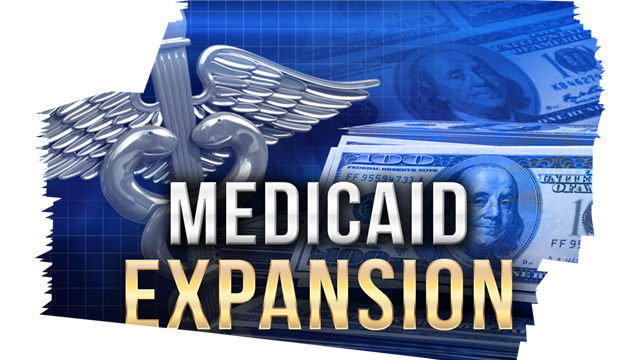 RICHMOND, Va. (AP) — Virginia Gov. Ralph Northam told lawmakers Friday that it would be "much better" for their own interests to pass a budget that expanded Medicaid rather than forcing him to do it himself.
Northam told reporters Friday that he had informed key lawmakers working on the state budget that agreeing to expand Medicaid and a new tax on hospitals would give them much greater say in how to spend about $350 million in related new funding. Otherwise, he said he has enough votes to expand Medicaid and to spend the associated money on his own terms through a budget amendment.
"If they don't do Medicaid expansion and pass a budget, then obviously it would give me a lot more control than it would otherwise," Northam said.
The governor's comments come at a key moment in the state's effort to expand Medicaid under former President Barack Obama's health care law to provide coverage for 300,000 low-income Virginians. After blocking Democratic efforts at expanding Medicaid for years, Republican resistance to the program is now split.
Several House Republicans, including Speaker Kirk Cox, support a Medicaid expansion program that includes work requirements and cost-sharing provisions. The House has included Medicaid expansion in its proposed budget. The Senate budget does not include Medicaid expansion, with most Republican senators saying the state cannot afford the long-term costs.
Expanding Medicaid with a hospital tax gives the House more money to spend in its budget, which includes raises for state workers and teachers. The Senate's budget is much more Spartan.
Lawmakers are scheduled to adjourn next week but could put that off if they can't pass a budget. If they do pass one without Medicaid expansion, Northam would have the opportunity to amend it when lawmakers come back for a single-day session in April.
Republicans control the Senate 21-19, but GOP Sen. Emmett Hanger supports Medicaid expansion and Democratic Lt. Gov. Justin Fairfax holds the tiebreaking vote. Hanger has said he won't support the House budget, in large part because of the proposed hospital tax. But Northam said he believes he can win Hanger's support on an amendment vote, which along with Fairfax, would give Northam the needed majority.
GOP Sen. Steve Newman said he appreciated the governor's candor but said Northam has miscalculated his ability to win enough votes in both chambers to get Medicaid expansion passed through an amendment.
"I think he's being upfront with us, but I just don't see how that math works," Newman said.
He also said Northam's message was an indication he's concerned the House may drop Medicaid expansion and side with the Senate instead.
"The governor is starting to recognize that the Senate of Virginia is very, very committed to our current position," Newman said.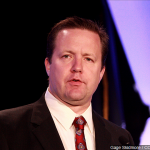 RICHMOND, Va. (AP) – Even with new support from key GOP leaders, Medicaid expansion in Virginia still faces serious roadblocks. That includes a fierce intra-party squabble among Republicans and strong disagreement among expansion supporters on how to pay for it.
Those divisions were on display Thursday as both chambers of the GOP-controlled General Assembly debated whether Medicaid expansion should be included in the state budget. The House favors Medicaid expansion and the new hospital tax, which the Senate opposes.
Anti-expansion lawmakers and advocates also came to the Capitol to lobby House Republicans who previously opposed expansion but now support expanding the publicly funded health care program for the poor with work requirements and copays.
Republican Corey Stewart, a GOP U.S. Senate hopeful, held a news conference where repeatedly insulted Republicans who support expansion.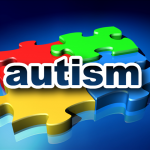 A project at Virginia Tech intends to help bring more help to Appalachian families facing the challenges of autism — help that is not always easy to find in rural areas. The mobile clinic is designed in particular to help families whose child should be speaking by now but is not. WFIR's Evan Jones has the story.
Click here for full program information.
Carilion Clinic cut the ribbon on its newest facility today – in a very old trolley barn around 100 years old. Its been renovated and turned into the "Center for Simulation, Research and Patient Safety." Students, health care professionals and researchers will use the center. Mannequins in each simulation scenario can be programmed – or reprogrammed – from a monitoring room where observers can also grade responses to a simulated emergency. The Center is located in the old Roanoke trolley maintenance barn, at what is now Dr Pepper Park. Sara Hendrickson-Parker is the senior director: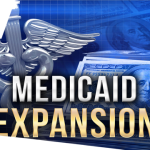 RICHMOND, Va. (AP) – Virginia's Republican-controlled House of Delegates is embracing Medicaid expansion after years of opposition.
The House included Medicaid expansion in the proposed state budget Sunday, saying President Barack Obama's health care law is here to stay and it's no longer reasonable to block health coverage for about 300,000 low-income Virginians. Republicans want to mandate work requirements and cost-sharing provisions for some Medicaid recipients.
Republicans had blocked Medicaid expansion for years, saying its long-term costs were unsustainable. The change of heart comes after several new Democratic House lawmakers won election last year after campaigning specifically on expanding Medicaid. Democratic Gov. Ralph Northam has made expansion a top priority.
But the GOP-controlled Senate has indicated it still opposes expansion, setting up a potential stalemate in the final weeks of the 2018 legislative session.