Health and Medicine
We recently told you about a gluten and nut-free bakery in Salem that draws in many with severe allergies. Now the owner of "Corbin's Confections" has started a petition she hope will be noticed in Washington. WFIR's Gene Marrano has the story:
See the link to petition below:
https://petitions.whitehouse.gov/petition/require-cross-contamination-food-allergen-labeling-manufacturers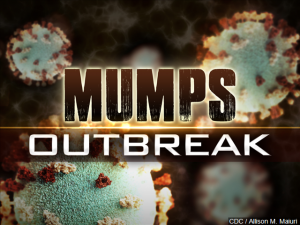 State health officials say at least 19 students and staff members at James Madison University have the mumps, and lab results are pending for three other students. The Health Department urges members of the JMU community to review their immunization status and to contact their health care providers as needed to receive a vaccine.
From the Virginia Department of Health: The Harrisonburg-Rockingham Health Department continues to investigate an ongoing mumps outbreak at James Madison University (JMU). To date, mumps infections have been confirmed by lab testing in five staff members and 14 students. Lab results are currently pending for three additional students. The health department also is investigating several additional cases in the region that are apparently unrelated to JMU.
Mumps is an acute viral disease that is transmitted from person to person through direct contact with respiratory droplets spread by coughing and sneezing, or through contact with saliva from an ill person. Persons with mumps may have body aches, fever and swollen glands in the jaw. Most people recover from the illness in a week, but serious complications are possible. To protect yourself from diseases like mumps that are spread through droplet contact, wash your hands frequently, cover your nose or mouth when you cough or sneeze and avoid droplet contact with people who are ill. Don't share cups or utensils and avoid close contact with people who are ill.
The health department is advising students and community members to review their immunization status and contact their health care provider to receive vaccine as needed. The Measles, Mumps and Rubella vaccine (MMR) is usually given when a child is 1 year old and again between the ages of 4 and 6 years. The mumps vaccine is 88 percent effective in people who receive two doses, but some fully immunized individuals may still develop mumps. A third dose of MMR vaccine may be recommended for individuals at high risk for infection due to close contact with someone who has mumps.
People exposed to mumps may not show symptoms for 12 to 25 days, but infected individuals are able to transmit the infection to others up to two days before symptoms appear. If you have mumps-like symptoms or questions about your mumps immunizations, contact your health care provider. The health department and JMU will provide additional updates as new information becomes available or recommendations arise.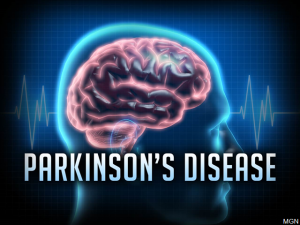 A Roanoke woman is joining more than 300 other advocates this week in Washington, seeking more Congressional funding for Parkinson's Disease research. Melissa Monk and the others will share their personal stories on how Parkinson's affects their lives. The disease has no known cure, and it gradually takes away things like balance, vision, speech, and ability to smell and taste. More from WFIR's Evan Jones: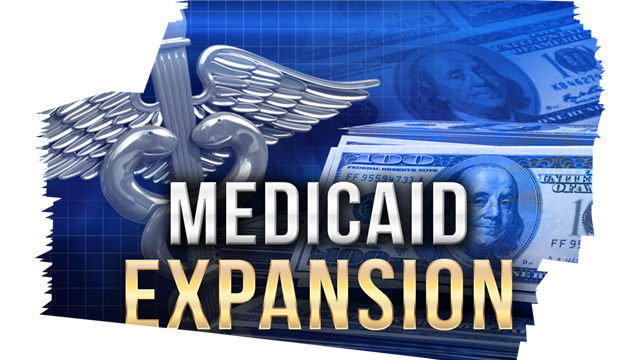 RICHMOND, Va. (AP) — Virginia Gov. Ralph Northam told lawmakers Friday that it would be "much better" for their own interests to pass a budget that expanded Medicaid rather than forcing him to do it himself.
Northam told reporters Friday that he had informed key lawmakers working on the state budget that agreeing to expand Medicaid and a new tax on hospitals would give them much greater say in how to spend about $350 million in related new funding. Otherwise, he said he has enough votes to expand Medicaid and to spend the associated money on his own terms through a budget amendment.
"If they don't do Medicaid expansion and pass a budget, then obviously it would give me a lot more control than it would otherwise," Northam said.
The governor's comments come at a key moment in the state's effort to expand Medicaid under former President Barack Obama's health care law to provide coverage for 300,000 low-income Virginians. After blocking Democratic efforts at expanding Medicaid for years, Republican resistance to the program is now split.
Several House Republicans, including Speaker Kirk Cox, support a Medicaid expansion program that includes work requirements and cost-sharing provisions. The House has included Medicaid expansion in its proposed budget. The Senate budget does not include Medicaid expansion, with most Republican senators saying the state cannot afford the long-term costs.
Expanding Medicaid with a hospital tax gives the House more money to spend in its budget, which includes raises for state workers and teachers. The Senate's budget is much more Spartan.
Lawmakers are scheduled to adjourn next week but could put that off if they can't pass a budget. If they do pass one without Medicaid expansion, Northam would have the opportunity to amend it when lawmakers come back for a single-day session in April.
Republicans control the Senate 21-19, but GOP Sen. Emmett Hanger supports Medicaid expansion and Democratic Lt. Gov. Justin Fairfax holds the tiebreaking vote. Hanger has said he won't support the House budget, in large part because of the proposed hospital tax. But Northam said he believes he can win Hanger's support on an amendment vote, which along with Fairfax, would give Northam the needed majority.
GOP Sen. Steve Newman said he appreciated the governor's candor but said Northam has miscalculated his ability to win enough votes in both chambers to get Medicaid expansion passed through an amendment.
"I think he's being upfront with us, but I just don't see how that math works," Newman said.
He also said Northam's message was an indication he's concerned the House may drop Medicaid expansion and side with the Senate instead.
"The governor is starting to recognize that the Senate of Virginia is very, very committed to our current position," Newman said.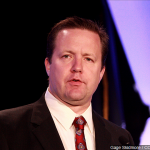 RICHMOND, Va. (AP) – Even with new support from key GOP leaders, Medicaid expansion in Virginia still faces serious roadblocks. That includes a fierce intra-party squabble among Republicans and strong disagreement among expansion supporters on how to pay for it.
Those divisions were on display Thursday as both chambers of the GOP-controlled General Assembly debated whether Medicaid expansion should be included in the state budget. The House favors Medicaid expansion and the new hospital tax, which the Senate opposes.
Anti-expansion lawmakers and advocates also came to the Capitol to lobby House Republicans who previously opposed expansion but now support expanding the publicly funded health care program for the poor with work requirements and copays.
Republican Corey Stewart, a GOP U.S. Senate hopeful, held a news conference where repeatedly insulted Republicans who support expansion.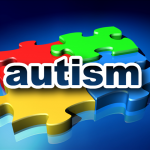 A project at Virginia Tech intends to help bring more help to Appalachian families facing the challenges of autism — help that is not always easy to find in rural areas. The mobile clinic is designed in particular to help families whose child should be speaking by now but is not. WFIR's Evan Jones has the story.
Click here for full program information.