Crime and Public Safety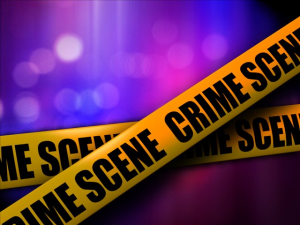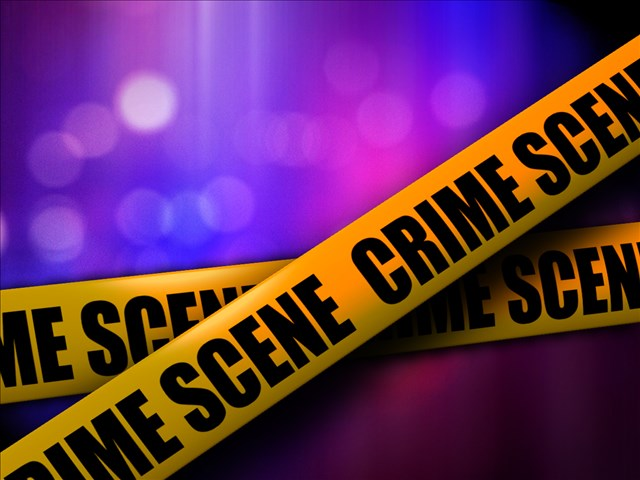 Roanoke Police say a suspect is in custody for holding up the Apple Market last night at Orange Avenue and King Street. Officials say police found a man meeting the description of the robber not far from the store a short time later. Police say he then developed a medical issue, so he was taken for hospital treatment. The man's name has not yet been released.
From Roanoke City Police: On February 11, 2018 at 9:58 p.m. Roanoke Police responded to an alarm call at the Apple Market in the 3300 block of Orange Avenue N.E. While responding to the store, officers were advised that a robbery had occurred. A male had entered the store and went behind the counter with the clerk. The male had their hand inside their shirt and ordered the clerk to not move and to open the register, The clerk complied and the suspect grabbed an amount of cash from inside the register and fled on foot headed west on Orange Avenue. Responding officers established a perimeter to attempt to locate the suspect. At 10:03 p.m. an officer observed a male fitting both the physical and clothing description of the robbery suspect on Seibel Drive adjacent to Orange Avenue. The suspect fled as officers approached, and a foot pursuit ensued. The suspect eventually stopped and was taken into custody without any further incident. Video evidence shows him as the robber of the store. He was placed into a police car and officers saw he was having a medical issue. They immediately called for rescue and Roanoke Fire EMS responded and the individual was taken to Carillon Roanoke Memorial Hospital for treatment. The money stolen during the robbery was located on his person, along with drug paraphernalia. The suspect was found to have an outstanding misdemeanor warrant for Threats over the Phone, in addition to an Emergency Protective Order. An additional warrant was obtained for Robbery for the incident at Apple Market. The warrants and protective order will be served when the subject is medically released. The 37 year old adult male will be named after the warrants are served.


UPDATE: A judge has found Peacemakers President Shawn Hunter not guilty of all three charges. Hunter had been charged after sending a lewd photo to a Roanoke Times reporter. He says it was accidental.
PREVIOUS: There was no shortage of media coverage yesterday when the trial for Peacemakers founder Shawn Hunter was delayed and two new misdemeanor charges regarding a lewd picture sent to Roanoke Times reporter Amy Friedenberger were announced – except in the Times, which ran no story today despite having a reporter in the courtroom.  Hunter says he apologized after sending that intimate photo by mistake to Friedenberger – and that there was no "intent," as the original computer harassment charge requires. Hunter also claims his attorney told him video of a Roanoke police detective interviewing Friedenberger indicates she was told there would have to be "intent" for the misdemeanor charge to valid. Outside the courthouse Shawn Hunter spoke his mind about the Times – and the charges.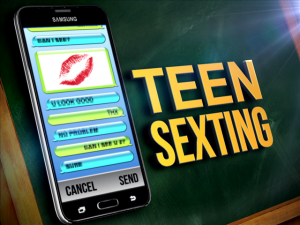 Students at a Bedford County High School have created a video on the social and legal dangers of sexting. "Exposed" was written, produced, acted, and edited by Jefferson Forest High School students. It has two main messages: those nude sexting photos never go away, and on top of that, they are criminal violations. WFIR's Evan Jones has the story: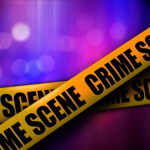 UPDATE: The following is an update from the Homicide which occurred on February 9, 2018,  in the 700 Block 29th Street NW.
The victim has been identified as Markell Trevon Girty, age 23 of Roanoke, Va. The investigation has revealed that Girty was shot in the 700 Block of 29th Street NW., and drove his vehicle away from the area where due to the injuries he sustained from being shot he was involved in the motor vehicle accident, in the intersection of 24th Street and Salem Turnpike NW.. The adult female in the second car was unrelated to the original incident, was transported to Carilion Roanoke Memorial Hospital for treatment.
The investigation is on-going. No arrest have been made at this time.
PREVIOUS: Roanoke Police say the man found with a gunshot wound died under hospital treatment. His name is not yet being released. Police ask anyone with any information on this incident to contact them.
From Roanoke City Police: The adult male that was transported to Carilion Roanoke Memorial Hospital was pronounced deceased at 3:43 PM, his identity is known, but will not be released until the proper notifications are made to his next of kin. An autopsy will be conducted by the Medical Examiners Office.  No arrest have been made in this incident. Anyone with information on this incident can contact the RPD tip line at 540-344-8500, callers can remain anonymous. Anonymous text messages can be sent to 274637. Please begin your text with the keyword "RoanokePD" to ensure that it is sent properly. Detectives and the Forensics Service Unit are actively investigating this incident and collecting evidence.
PREVIOUS: Roanoke Police say when officers were called to an accident this afternoon, they found a man in one of the cars had a gunshot wound. Police say it happened near Salem Turnpike and 24th Street Northwest, and the crash itself does not appeared to be connected to the gunshot wound. A woman in the second vehicle was also transported for hospital treatment, her injuries said to be non-life-threatening.
From Roanoke City Police: On February 9, 2018 at 2:48 pm, Roanoke Police were dispatched to the area of 24th Street N.W. at Salem Turnpike regarding a motor vehicle accident. On officer's arrival, they located a two-vehicle accident. Roanoke Fire and EMS responded to the scene, began treatment of the occupants of the vehicles and during the treatment of a male occupant, they located an injury consistent with a gunshot wound. The male was transported to Carilion Roanoke Memorial Hospital for treatment. A female from the second vehicle was transported with non-life threatening injuries. The vehicle crash is not believed to be connected to the gunshot injury at this time. Detectives and the Forensics Services Unit are on scene and continuing the investigation.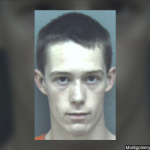 Media outlets report that David Eisenhauer is pleading no contest to abduction, murder, and concealing a body in the Nicole Lovell case.  Pleading no contest means he waives his right to a trial. He cannot appeal the case either. Those charges could amount to life plus 15 years.
Commonwealth's Attorney Mary Pettit, Blacksburg Police Chief Anthony Wilson and Nicole Lovell's mother, Tammy Weeks, offered brief comments after the case concluded. Here are their full remarks:
UPDATE: The Bedford County Sheriff's Office Facebook page posted an update that Darrin Wayne Trail has been found.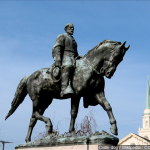 Charlottesville Police have arrested a Richmond man after tarps were once again removed this week from monuments to two Confederate generals. 34-year-old Christopher Wayne faces trespassing charges. Those tarps over statues of Robert E. Lee and Stonewall Jackson have been removed several times in recent weeks. Each time, Charlottesville City crews put them back up.
From Charlottesville Police: On 02/07/2018 at approximately 4 p.m., the tarps were removed from both the Lee and Jackson statues. Patrol officers were in the area and after observing the tarp down in Emancipation Park they responded to Justice Park. Upon arriving at Justice Park, a witness pointed to a male subject and advised officers that he was the individual responsible for the tarp removal. Officers detained the male and through their investigation were able to charge him with trespassing (Va Code 18.2-119). The male was identified as Christopher James Wayne (W/M; 34 years of age; resident of Richmond, Va.). The police department is asking for the witness who assisted in this investigation to contact our department at 434-970- 3280 so that additional information can be obtained.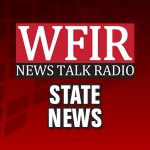 One man was arrested and 13 dogs seized as police investigate a suspected dog-fighting operation.  The Richmond Times-Dispatch reports that among the items seized from the suspect's home were syringes, a weight attached to a leash, a treadmill and what investigators described as "dog paperwork."  A police spokeswoman referred the newspaper to Richmond Animal Care and Control. The director of that agency declined to comment on specifics such as the type of dogs and their condition.  The animals were taken to various locations to be evaluated.  Police identified the suspect as Carlton Hardy of South Richmond.  Armed with a search warrant, officers also seized guns from the 51-year-old's two-story home in the Oak Grove neighborhood. It wasn't immediately clear if he has a lawyer.