Across Virginia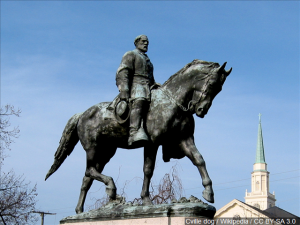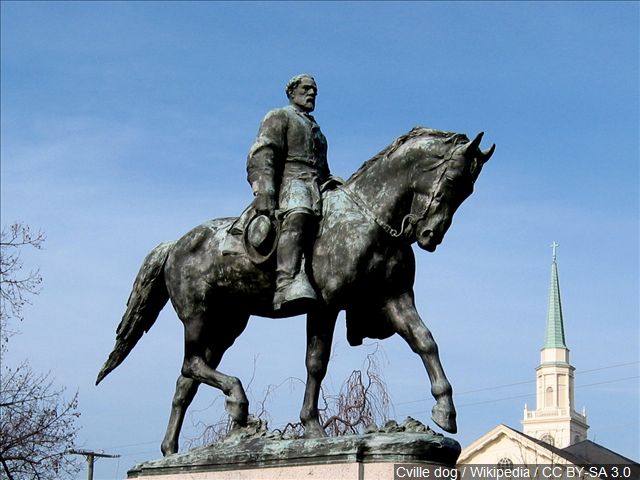 CHARLOTTESVILLE, Va. (AP) _ Police in Charlottesville have charged a Richmond man for a second time after he allegedly removed tarps covering statues of Confederate Generals Robert E. Lee and Thomas "Stonewall" Jackson. The Daily Progress reports police received a call Friday reporting that the black tarps covering the statues had been removed. When officers arrived at Emancipation Park, they spoke to witnesses who identified two men as suspects. Officers charged 34-year-old Christopher James Wayne with trespassing and vandalism. The second man was not charged. Wayne was charged with trespassing earlier this month after the tarps were removed three times over the weekend of Feb. 3. The tarps were placed over the statues in August after a woman was killed when a car plowed into a crowd of counterprotesters at a white nationalist rally.
WILLIAMSBURG, Va. (AP) _ William & Mary has named a woman to lead the university for the first time in its 325-year history. The school in Williamsburg said in a statement Tuesday that Smith College provost Katherine Rowe will become its 28th president. She will replace W. Taylor Reveley III, who is retiring this summer after 10 years. Rowe has served as provost and dean of the faculty at Smith since 2014, working as its chief academic officer. Her areas of research and scholarship include Shakespeare as well as Medieval and Renaissance drama and media history. William & Mary said Rowe has been a leader in digital innovation of the liberal arts and transformed Smith's liberal arts curriculum. She also increased diversity in the faculty and broke national fundraising records for women's colleges.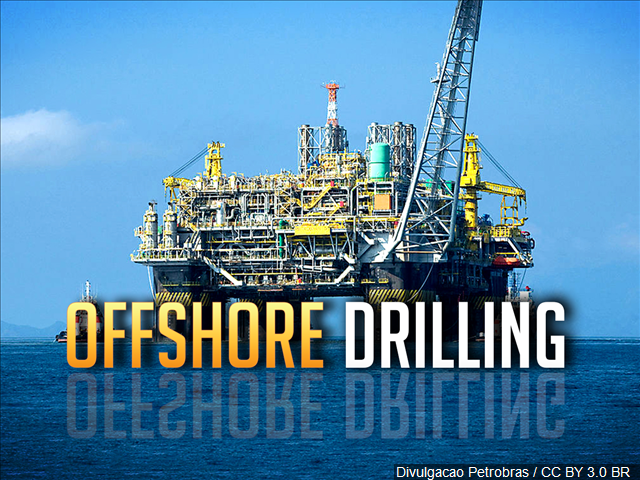 RICHMOND, Va. (AP) – The Trump administration will soon hold its only scheduled public meeting in Virginia on offshore drilling.
The Daily Press reports that officials will be available to answer the public's questions Wednesday in Richmond.
The Republican president's decision last month to open most of the nation's coast to oil and gas drilling horrified environmentalists, and many elected officials from both major political parties oppose it. But energy groups and some business organizations support it as a way to become less dependent on foreign energy.
The meeting is being held by the Bureau of Ocean Energy Management, which is part of the Interior Department. It will run from 3 p.m. to 7 p.m. at the Four Points by Sheraton Richmond Airport. Participants can ask questions or submit written comments.
HARRISONBURG, Va. (AP) – A federal judge has refused to postpone a hearing in a lawsuit brought by developers seeking possession of land in several Virginia counties for a controversial pipeline project. Atlantic Coast Pipeline is seeking possession of several properties in Augusta, Bath, Buckingham and Cumberland counties for the natural gas pipeline, which would run through West Virginia, Virginia and North Carolina. The judge declined Monday to postpone a Feb. 26 hearing regarding land in Bath County, but he ordered developers to turn over more information and gave property owners more time to respond. Disputes over land in other counties also will be addressed at next Monday's hearing. Developers say federal environmental regulations require completion of any tree felling by March 14, and that missing that deadline would push back construction until November.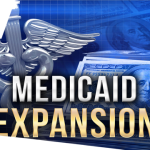 RICHMOND, Va. (AP) – Virginia's Republican-controlled House of Delegates is embracing Medicaid expansion after years of opposition.
The House included Medicaid expansion in the proposed state budget Sunday, saying President Barack Obama's health care law is here to stay and it's no longer reasonable to block health coverage for about 300,000 low-income Virginians. Republicans want to mandate work requirements and cost-sharing provisions for some Medicaid recipients.
Republicans had blocked Medicaid expansion for years, saying its long-term costs were unsustainable. The change of heart comes after several new Democratic House lawmakers won election last year after campaigning specifically on expanding Medicaid. Democratic Gov. Ralph Northam has made expansion a top priority.
But the GOP-controlled Senate has indicated it still opposes expansion, setting up a potential stalemate in the final weeks of the 2018 legislative session.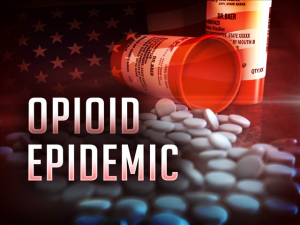 A report from the Virginia Hospital and Health Care Association indicates progress on one front to combat the opioid epidemic — fewer prescriptions. The association had a team look a Medicaid and commercial prescription records for opioids in Virginia from January of 2015 through December of 2016, and it shows the number of such prescriptions fell by about 15% over that two-year period. More from WFIR's Evan Jones.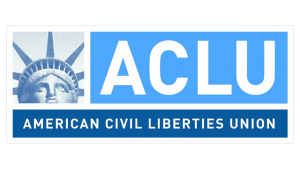 RICHMOND, Va. (AP) _ The American Civil Liberties Union of Virginia says it is opposed to last week's bipartisan deal that would raise Virginia's felony theft threshold from $200 to $500 while also strengthening the state's criminal restitution system.
The local ACLU says in a Monday statement it, the NAACP in Loudoun County and several other organizations support the felony larceny threshold increase but oppose another bill the compromise included to ensure criminals pay court-ordered restitution to crime victims.
The statement says defendants without the ability to pay restitution could be kept on probation indefinitely if the changes are adopted. It also says probation officers and judges would turn into "debt collectors."
State Public Safety Secretary Brian Moran tells the Daily Press lawmakers would have killed the felony threshold raise without the restitution changes.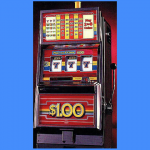 RICHMOND, Va. (AP) – A bill to allow slots-like betting machines to revive the shuttered Colonial Downs horse-racing track outside Richmond has cleared a Virginia House committee.
The bill to allow historical horse race wagering, which lets players gamble faster by betting on races that have already happened, passed the House Appropriations Committee Friday 21-1.
The proposal could generate more discussion next week, when it reaches the House floor.
The Richmond Times-Dispatch reports the language to legalize the new form of gambling was initially put inside former Gov. Terry McAuliffe's budget. But House Speaker Kirk Cox, who opposes the proposal, insisted it be filed as a standalone bill to have standard public hearings.
If approved, the gambling machines could be installed at Colonial Downs and a handful of off-track betting parlors around the state.