Across Virginia
From the Virginia Lottery: It was a few days after the winning numbers were announced in Virginia's New Year's Millionaire Raffle, and Rick Manley was at the Speedy Mart at 514-B Blue Ridge Avenue in Bedford. He spotted a sign in the store proclaiming that one of the $1 million top prize tickets had been bought there. So he offered his congratulations to the store owner. "He said, 'Was it you?'" Mr. Manley recalled. "I said, 'I doubt it.'" However, he was wrong. When Mr. Manley went and checked the winning numbers, he discovered he did indeed have that winning ticket.
He bought the ticket with his friend Mike Heflin, Jr. The two split the million-dollar prize equally. In addition, the store received a $10,000 bonus from the Virginia Lottery for selling the winning ticket. That winning ticket was #078410. It was one of three top prize winners in the January 1 drawing. The other two top prize winning tickets were bought in Stafford and Virginia Beach. Five additional tickets won $100,000 each. Those tickets were bought in Charlottesville, Leesburg, Ridgeway, South Hill and Virginia Beach. An additional 500 tickets each won $500.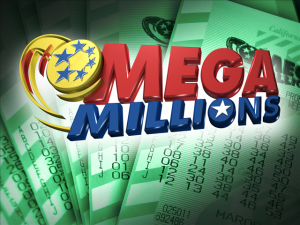 UPDATE: Tonight's Mega Millions jackpot is getting even higher. The Virginia Lottery says the top prize has now increased to $521 million. Mega Millions ticket sales today in Virginia are likely to top 1,500 a minute at peak times.
PREVIOUS: The Friday Mega Millions jackpot prize now tops a half billion dollars — $502 million. The Virginia Lottery expects to be selling close to 1,500 tickets a minute during peak times Friday.
From the Virginia Lottery: Mega Millions excitement is growing in Virginia. At peak times on Friday, the day of the drawing, the Virginia Lottery expects Mega Millions tickets to be selling at a rate of more than 1,470 tickets per minute statewide. If one ticket matches all six numbers in Friday's drawing, the winner will have a choice: either take the full $502 million jackpot in 30 annual payments, or choose a one-time cash option of approximately $301.5 million before taxes. The profit from every Mega Millions ticket bought in Virginia, like tickets from all other Virginia Lottery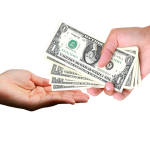 ALEXANDRIA, Va. (AP) – Seven people who pleaded guilty to a bribery scheme involving Virginia Department of Transportation officials and snowplow contractors say corruption is endemic to the agency. The Washington Post reported Thursday that the officials and contractors alike indicated that corruption extended beyond the scheme that put all seven behind bars for terms ranging from three months to seven years. Even prosecutor Samantha Bateman said in court that corruption "is a more pervasive problem in the Virginia Department of Transportation than is known." Agency spokeswoman Jennifer S. McCord said in a statement the department is conducting reviews and internal control to better safeguard procurement and contracting processes. Judge Leonie M. Brinkema has said the snowplow scheme, which also involved drugs, didn't hurt taxpayers, but did undermine faith in the system.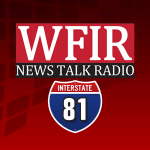 If you are heading north on I-81 into West Virginia for the Easter weekend, you should be aware of some major backups you may encounter — or attempt to avoid. VDOT says emergency bridge work is closing one northbound lane 24-hours a day in West Virginia about three miles north of the state line. Backups are likely to be miles long during daytime travel periods. The work is expected to last until the middle of next week.
From VDOT: Motorists should expect significant traffic delays through the Easter holiday weekend on northbound Interstate 81 in Frederick County due to emergency bridge work in West Virginia. The right lane of I-81 northbound is expected to be closed 24 hours a day through Wednesday, April 4, about three miles north of the Virginia/West Virginia state line. As of 4 p.m. Thursday, traffic was backed up about four miles into Frederick County, Virginia. Related congestion is expected on Route 11 in the Winchester area for the duration of the bridge work.
Northbound motorists should consider alternate routes including:
Interstate 66 or Route 7 to Route 340 northbound through Warren and Clarke counties
I-81 exit 310 to Route 37 (Winchester bypass) to Route 522 northbound in Frederick County.
Variable message boards along the northbound I-81 and westbound I-66 corridors are warning drivers of the I-81 lane closure.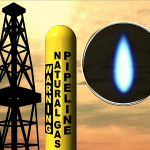 Opponents of the Mountain Valley Pipeline are calling upon Governor Northam to intercede, now that the Department of Environmental Quality has issued permits allowing actual pipeline construction to begin. Among their concerns are the state's ability to monitor water quality compliance along the pipeline route; a pipeline spokesperson says the environmental precautions being taken are among the most stringent ever. WFIR's Evan Jones has more: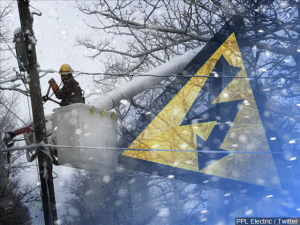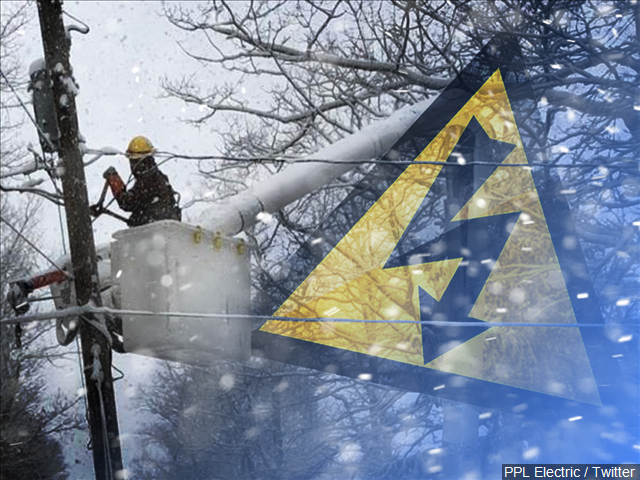 Appalachian Power says it has extra crews at work in efforts to restore service to thousands of customers in the dark and cold since the weekend. But many people are not likely to see their power return until Thursday. More from WFIR's Evan Jones.
Click here for the latest outage information from Appalachian Power
A Radford University freshman doesn't have to worry any more about paying her tuition bills. The Virginia Lottery says Sukanya Patterson of Newport News is a top prize winner in the Weekly Grand scratcher game, taking home the one-time cash option of more than $469,000.
From the Virginia Lottery: Radford University student Sukanya Patterson was about to head home for spring break when she stopped at the 7-Eleven next to campus. While she was there, she bought five Weekly Grand tickets from the Virginia Lottery. Later, when she scratched her tickets, she discovered that one was a top prize winner, worth $1,000 per week for ten years. "I didn't scream. I just froze," she said. Ms. Patterson lives in Newport News. She's a freshman at Radford studying interior design. She had the choice of taking the full prize over ten years or a one-time cash option of $469,820 She chose the cash option. The odds of winning the top prize in Weekly Grand are 1 in 4,222,800. The odds of winning any prize in this game are 1 in 4.6. Those lesser prizes range from $2 to $10,000. She's the first person to claim the top prize, which means three more remain unclaimed. She said she intends to use her winnings to pay for her education.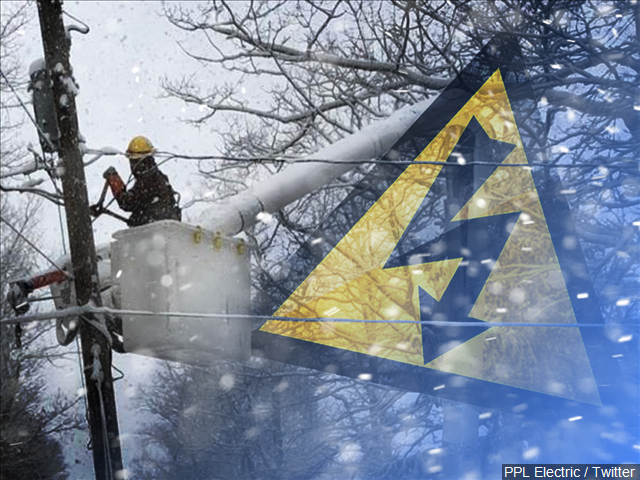 Appalachian Power says some New River Valley customers are unlikely to get their power back for another three days. More than 40,000 Virginia customers were still in the dark mid-afternoon Monday, and the utility says getting to each of the many scattered outages is a slow process. The utility says almost all Roanoke City and County customers should have service restored by late afternoon Monday. In Franklin County, the goal is midnight Monday. For Floyd County customers, midnight Tuesday is the best estimate, and in Montgomery County, some Apco customers may be without power through much of Thursday.
 From Appalachian Power 10:00 am Monday: Progress is being made to restore electric service following a snow storm that hit Appalachian Power's southern West Virginia and southwest Virginia service territories Saturday night. As much as 15" of heavy, wet snow fell in some areas causing trees and limbs to buckle under the weight, leading to mass outages. It was the most significant snowstorm to hit the area since Superstorm Sandy in West Virginia in 2012. With sunny weather and temperatures in the 50s, crews expect to make some headway throughout the day. But road access issues still remain, especially on secondary roads, which could hinder restoration efforts.
Outages
Nearly 58,000 customers are currently without power. Most of those customers, around 50,000, are in Virginia. Areas of Virginia with large numbers of customers affected by the storms include:
| | |
| --- | --- |
| Counties | # of Customers Out |
| Bland | 2,732 |
| Carroll | 1,276 |
| Floyd | 2,334 |
| Franklin | 3,104 |
| Giles | 5,531 |
| Henry | 3,961 |
| Montgomery | 10,864 |
| Patrick | 1,935 |
| Pulaski | 11,778 |
| Tazewell | 733 |
| Wythe | 5,358 |
Storm Restoration Efforts
While progress continues in areas with less damage and less snowfall, there is still a great amount of damage to assess and repair. More than 1,000 workers, including local line employees, tree crews and contractors, are working to restore electric service.  Today, additional workers from outside Appalachian Power's service area will arrive in the most heavily damaged areas.  Line crews are working on outages that affect large numbers of customers. At the same time damage assessors are physically patrolling lines, identifying damaged areas and determining the resources needed to make repairs. Crews are utilizing multiple helicopters to help with line assessments.
Restoration Estimates
In some areas, restoration will be slow because of issues related to secondary road access. About 95 percent of customers are expected to be restored along the estimated times below, but scattered outages where damage is most severe could remain into Friday. In Virginia, areas with estimated restoration dates/times are:
Today by 4 p.m.
City of Roanoke
Roanoke County
Tazewell County
Today by midnight
Franklin County
Tuesday by midnight
Henry County
Patrick County
Wednesday by midnight
Carroll County
Floyd County
Thursday by midnight
Bland County
Giles County
Montgomery County
Pulaski County
Wythe County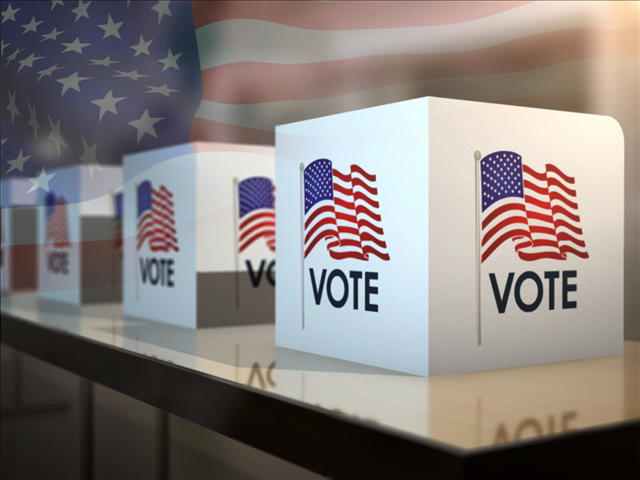 RICHMOND, Va. (AP) — The Virginia Board of Elections has approved a series of changes aimed at making ballots easier to understand.
The Richmond Times-Dispatch reports that the board on Friday unanimously adopted a new ballot design with clear instructions and other changes to make ballots more user-friendly.
Control of the House of Delegates in the November 2017 election was decided by pure luck after one ballot with multiple bubbles marked and scratched out produced a tie in the 94th District. Republican Del. David Yancey won a random drawing in January, ensuring a 51-49 Republican majority in the House.
The board also adopted a clearer process for responding to complaints about political ads that lack the legally required notice disclosing who paid for them.
___