Across Virginia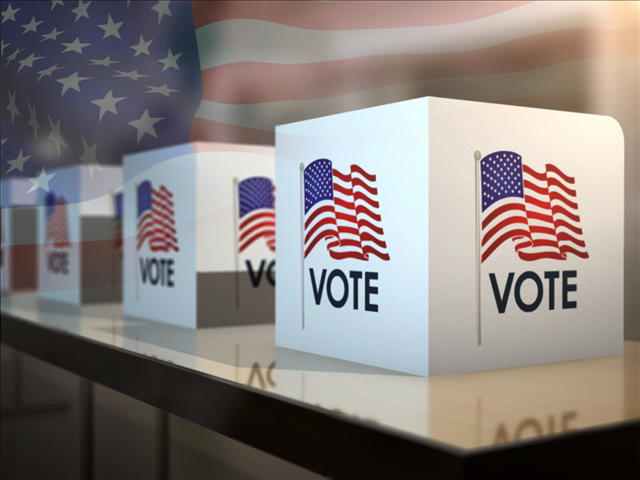 RICHMOND, Va. (AP) — The Virginia Board of Elections has approved a series of changes aimed at making ballots easier to understand.
The Richmond Times-Dispatch reports that the board on Friday unanimously adopted a new ballot design with clear instructions and other changes to make ballots more user-friendly.
Control of the House of Delegates in the November 2017 election was decided by pure luck after one ballot with multiple bubbles marked and scratched out produced a tie in the 94th District. Republican Del. David Yancey won a random drawing in January, ensuring a 51-49 Republican majority in the House.
The board also adopted a clearer process for responding to complaints about political ads that lack the legally required notice disclosing who paid for them.
___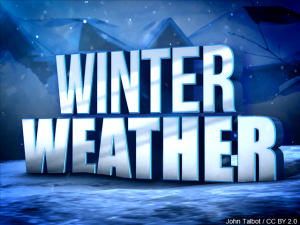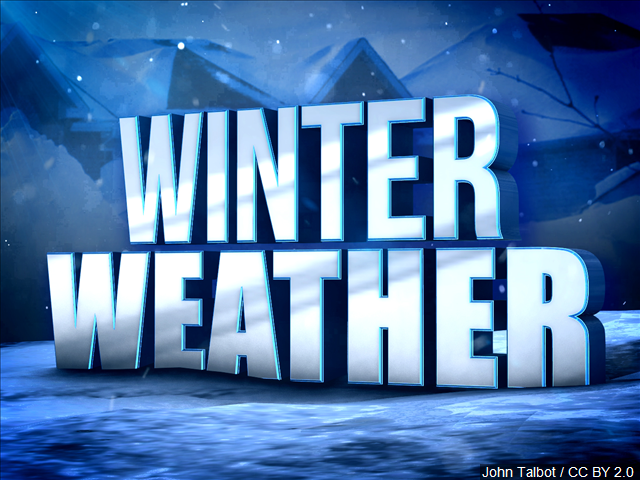 The National Weather Service has issued a Winter Storm Warning for the Roanoke and New River Valleys from 8:00 Saturday through noon Sunday.
From the National Weather Service: WINTER STORM WARNING IN EFFECT FROM 8 AM SATURDAY TO NOON EDT SUNDAY.

* WHAT…Heavy snow expected. Precipitation will begin as a cold rain, mixing with wet snow at times Saturday late morning. Rain will change to all snow late Saturday afternoon and become
moderate intensity at times Saturday evening. Lighter intensity snow is expected overnight before tapering by midday Sunday. Total snow accumulations of 4 to 7 inches, with localized amounts up to 9 inches.
* WHERE…The New River Valley, Blue Ridge Mountains, Roanoke Valley into Mercer, Summers and Monroe Counties in WV.
* WHEN…From 8 AM Saturday to noon EDT Sunday.
* ADDITIONAL DETAILS…Plan on difficult travel conditions, especially Saturday evening. Be prepared for significant reductions in visibility at times.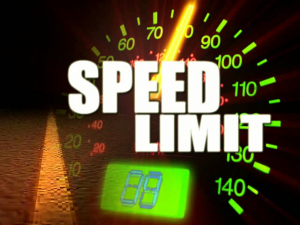 BRISTOL, Va. (AP) — There are 425 highway signs in Virginia that proudly proclaim "Speed limit enforced by aircraft," and they're all lying. State police spokeswoman Corinne Geller says her department hasn't aerially enforced the speed limit for more than five years. Geller says enforcing speed limits from the sky takes a lot of resources. She says the Cessna planes used by the program cost $150 per hour to operate, in addition to pilots, training, computer software, troopers and cars on the ground. Geller tells the Bristol Herald Courier the signs are legally required to stay up because the program is still on the books and could be reinstated if funding becomes available. Maryland also stopped enforcing speed limits by plane, ending its program in 2012.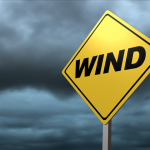 The National Weather Service has issued a wind advisory for the region from 8:00 tonight through noon tomorrow. Forecasters say gusts could reach 50 miles per hour, and that could increase chances of trees and power lines coming down, especially after the heavy wet snow of the last 24 hours.
Weather Statement: The National Weather Service in Blacksburg has issued a Wind Advisory, which is in effect from 8 PM this evening to noon EDT Thursday. Locations: The New River Valley, the Blue Ridge Mountains between Carroll and Amherst Counties, the southern Shenandoah Valley, Alleghany Highlands and eastern Greenbrier County.
Hazards: Strong wind gusts, downing trees and power lines weighed down by significant accumulation of wet snow.
Winds: Northwest 15 to 25 mph with gusts up to 50 mph.
Timing: Northwest winds will increase this evening. Peak winds are expected to occur between midnight and mid-morning Thursday. Wind gusts then begin to abate by late morning Thursday.
Impacts: As snow weighs on trees and power lines, they are more vulnerable to being downed.
RICHMOND, Va. (AP) _ Former Virginia Gov. Douglas Wilder is suing Virginia Commonwealth University and top school officials after he says his personal assistant was harassed and mistreated. The Richmond Times-Dispatch reports that Wilder filed the lawsuit Monday in Richmond Circuit Court. Wilder is a distinguished professor at VCU who has a school department named after him.  He alleges that John Accordino, the dean of the Wilder School of Government and Public Affairs, berated Wilder's assistant in November when Wilder wasn't present. The lawsuit alleges that Accordino verbally assaulted and abused Angelica Bega and "insulted her intelligence." Wilder said the school's response to the alleged incident has been inadequate. A VCU spokesman did not immediately comment on the lawsuit.
University of Virginia players and coaches wake up this morning still reeling from an embarrassing — and historic — loss over the weekend. Head Coach Tony Bennett says it's the risk you take when you step into the arena. UVA became the first number-one seed to ever fall to a 16-seed in the NCAA tournament, losing to University of Maryland-Baltimore County in a 20-point rout. More from WFIR's Evan Jones: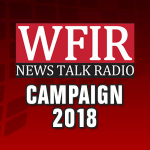 RICHMOND, Va. (AP) — Two contenders for the Republican U.S. Senate nomination in Virginia clashed Saturday in the first debate of the primary race. Corey Stewart, a candidate for governor last year, and state Del. Nick Freitas of Culpeper squared off in a debate before the Virginia Tea Party in Richmond. The Richmond Times-Dispatch reports that Stewart, chairman of the Prince William Board of County Supervisors, tried to portray Freitas as politically inexperienced. He said Democratic U.S. Sen. Tim Kaine would "chew him up and spit him out." Freitas said Stewart has divided the Republican Party and has "some problems with the truth from time to time."
Kaine is seeking a second term in the Senate after his 2016 loss in the presidential election as Hillary Clinton's running mate. Stewart and Freitas are the only two candidates so far who have submitted enough signatures to qualify for the June 12 GOP primary ballot. The deadline is March 29. Freitas defeated Stewart in a straw poll of 217 people at the Tea Party's spring conference. Freitas drew 65 percent to 35 percent for Stewart, according to Tea Party chairman Rick Buchanan.
On stage, both two candidates supported the tax cut signed by President Donald Trump last year and called for cuts in federal spending. Both called for stronger enforcement efforts against illegal immigration and both agreed with Trump's concept of building a wall on the U.S. border with Mexico. Stewart said he's not afraid of getting into the gutter to fight Democrats and can stand up to Republican leadership when needed. Freitas spoke of his 11 years in the military, including two overseas combat tours, and said he wanted to focus on the power of the individual, not the government.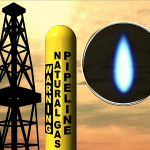 RICHMOND, Va. (AP) — Developers of the proposed Atlantic Coast Pipeline have asked federal regulators for more time to cut down trees along the project's route, saying they likely can't finish the work under an initial deadline designed to protect birds and bats. The request, which drew criticism from pipeline opponents, was made in a letter to the Federal Energy Regulatory Commission posted online Friday. "Despite their best efforts, it now appears that Atlantic and (Dominion Energy Transmission Inc.) will be unable to complete the scheduled tree felling" in West Virginia, Virginia and North Carolina on time, the letter said. It seeks approval to continue cutting trees to clear the way for construction of the 600-mile (970-kilometer) natural gas pipeline until May 15, with certain exceptions. The proposed modification would still provide "equal or greater" environmental protection, the letter said.
Developers initially agreed to the tree-felling restrictions to protect migratory birds, and threatened and endangered species — two types of bats, in this case. The time restrictions vary from state to state but generally prohibit tree cutting between mid-March or early April through mid-September or mid-November. The earliest restriction to kick in was Virginia's migratory bird window, which started Thursday. Pipeline spokesman Aaron Ruby said in an email that about 40 percent of the work in Virginia has been completed. Completing the tree felling within one season would limit "the amount and frequency of disturbance in the general area, benefiting landowners. Finally, failure to complete the tree felling will affect the 2018 construction season," the letter said.
A presentation Dominion recently gave state environmental officials, obtained through a public records request and provided to The Associated Press, provides insight on the business impacts project delays would have. The presentation said that if "full mechanized construction" can't start until spring, there would be a $150 million to $200 million impact. If only partial construction is started by summer, there would be a $250 million to $350 million total impact, the presentation said. Finally, it said that if "we cannot start in time to ensure a full and efficient construction season and have to delay service by one year, the impact would be $1 billion."
According to the letter, the proposed modification will be at least as environmentally protective as the initially agreed-to limits. "Biological monitors will survey all work sites before we begin any tree felling," Ruby said. "If we find any bird nests, we'll place a protective buffer around them. All of the work will be closely monitored by state and federal inspectors." But opponents said the request should be denied. "It would be unconscionable for FERC to allow Dominion to slide around an important protection merely for the company's convenience," said David Sligh, conservation director for Wild Virginia, which is fighting the pipeline. "Too much destruction has already been caused. It must not be allowed to continue," he said.
Separately Friday, the Virginia Department of Environmental Quality issued a violation notice to the pipeline for conducting tree felling work in buffer areas intended to protect stream and wetlands crossings, in violation of state law. The notice covers self-reported violations on 15 separate sites resulting in an estimated 0.84 acres (0.34 hectares) in impact to wetlands and streams, according to a statement from the department. Ruby said immediate steps were taken to prevent such a violation from happening again, including halting all work on the project for three days "to determine the root cause and reinforce environmental compliance" with work crews. "We will have zero tolerance for regulatory non-compliance, and we have reinforced this policy with all employees and contractors associated with the project," he said in an email.