Vinton Mayor Brad Grose says the town is on a roll, and that creates momentum likely leading to further activity in the town, sparked in no small part by two very different economic drivers. WFIR's Evan Jones has more.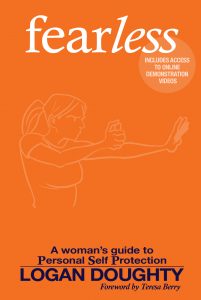 A Roanoker who has been teaching women self-protection techniques since 20-12 has now put his thoughts into a new book that officially launches on Sunday. WFIR's Gene Marrano has that story:
Click below to hear much more from Logan Doughty about his new book, Fearless (speaking with WFIR's Gene Marrano)

RICHMOND, Va. (AP) – Gov. Terry McAuliffe wants to delay Dominion Virginia Power's plans to close its coal ash ponds until the utility provides more information about the waste pits.The governor yesterday amended a bill lawmakers passed last month and sent it back to the General Assembly. In essence, the governor wants a moratorium on the permits the utility needs to close coal ash ponds to close until next May, after the reports are due.By December, Dominion has to finish assessments of 11 ponds at four power stations, reporting about any water pollution and evaluating options for recycling the ash and closing the ponds.Environmental groups hailed the governor's amendments. Dominion spokesman Rob Richardson says the company will start immediately on the work and looks forward to sharing the results.

Vinton Mayor Brad Grose says a lot of positive developments are propelling the town forward. They include the opening of a new craft brewery, the new Roanoke County Library branch, improvements to the downtown district and Vinton Farmer's Market — and coming soon, things like extension of the Tinker Creek Greenway and opening a former school as an apartment building. Grose appeared live on the Roanoke Valley's Morning News:

The Science Museum of Western Virginia's Butterfly Ball is being billed as an evening of playful experimentation for adults. WFIR's Ian Price has details:
More information on the Butterfly Ball can be found here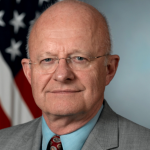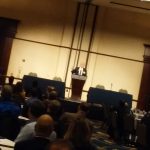 A regional conference on the need to promote cybersecurity as a career path attracted 50-plus school divisions to Roanoke this morning – and a very special keynote speaker as WFIR's Gene Marrano reports:
WASHINGTON (AP) – President Donald Trump will deliver the keynote address at  Liberty University's commencement ceremony.  Liberty University President Jerry Falwell Jr. provided the details of the May 13 graduation ceremony in a statement Wednesday. Falwell was a close ally to Trump during his campaign and told The Associated Press in January that he'd been asked to lead a presidential task force on higher education reform. President George H.W. Bush was the last president to deliver the Virginia-based university's keynote address in 1990. Falwell says the school is "incredibly grateful to have President Trump be a part of this historic day."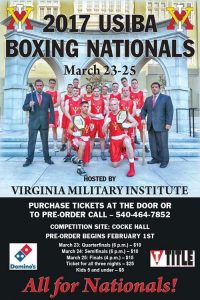 If boxing is your sport of choice the "sweet science" will be on display at VMI in Lexington over the next three days as WFIR's Gene Marrano reports:
3-22 Boxing Nationals Wrap#2-WEB
Click below to hear more from Mac McCadden (speaking with WFIR's Gene Marrano) about the USIBA Boxing Nationals:

Roanoke County will reveal plans for future development in the area surrounding Tanglewood mall on Route 419. WFIR's Lillian Boyd has more on tomorrow night's public meeting.

RICHMOND, Va. (AP) – The conservative Family Foundation of Virginia says it plans to file a legal challenge over the way the state did away with restrictive regulations for abortion centers.The group says it notified Gov. Terry McAuliffe's administration yesterday of its intention to file an administrative appeal over the health and safety regulations, which were updated in October.Foundation President Victoria Cobb says the administration violated state law in its "quest to water down" the standards.The Board of Health voted to do away with hospital-style regulations for abortion clinics imposed by the General Assembly in 2011. The vote came after the U.S. Supreme Court struck down tough abortion restrictions in Texas.A spokeswoman for the Department of Health said it doesn't comment on pending litigation.