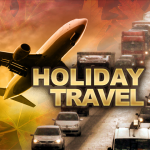 Thanksgiving is still six days away, but for many people, the holiday travel season begins today. And AAA says if you are on the move in coming days, you can expect plenty of company. The agency expects the busiest highway travel in Virginia since 2007. WFIR's Evan Jones has the story: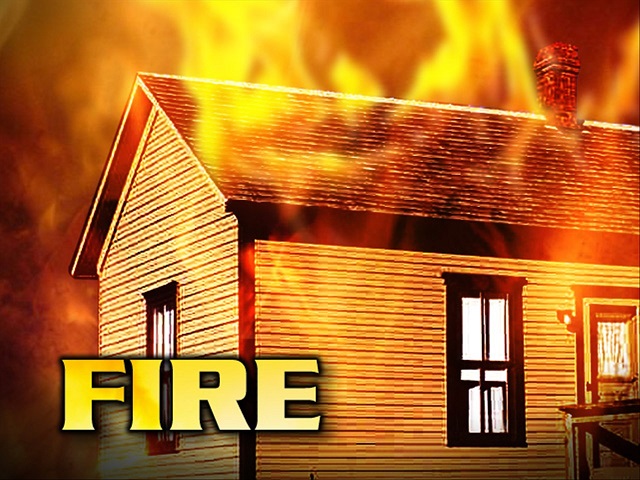 From News Release: Roanoke County Fire and Rescue responded at about 6:05 p.m., on Thursday, November 16, 2017 to the 3500 block of Forester Road in the Cave Spring area for the report of a structure fire. First arriving crews did find smoke showing from the front of the house. Crews from Cave Spring, Clearbrook, and Back Creek responded to the fire. There are no injuries. There are 5 adult occupants of the home and three of them were at home at the time of the fire. One cat was rescued from inside the house, a dog was also found safe. The fire was mostly confined to the kitchen, however there is smoke damage throughout the home. The fire marshal's office is on scene to investigate a cause. The Red Cross is assisting the family.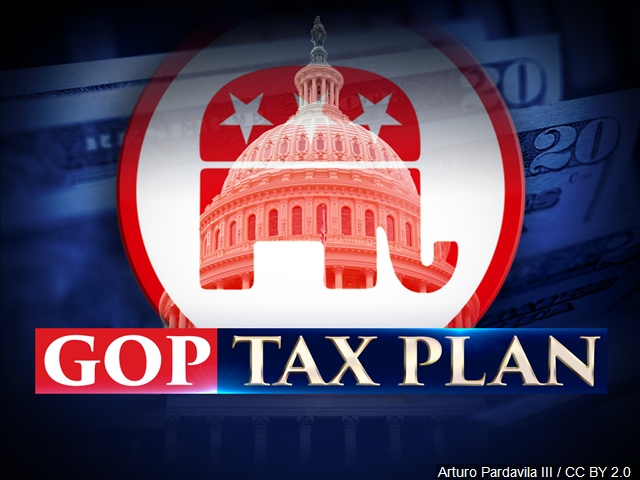 The Roanoke region's three Republican congressmen are praising House passage of a tax reform bill. Bob Goodlatte, Morgan Griffith and Tom Garrett say in statements the bill will simplify the tax code, make it fairer and create more jobs and bigger paychecks.
But on the Senate side, Democrat Mark Warner expressed frustration at a Finance Committee meeting over the GOP's Senate version of the bill: WFIR's Ian Price has more:
Roanoke Mayor Sherman Lea and Delegate Sam Rasoul are among several people from our area who have been named as a member of Governor-elect Ralph Northam's Transition Committee. There are 85 committee members in all, most of them Democrats, but there are some Republicans.
Here is the governor-elect's full news release: Today, Governor-elect Ralph Northam announced his bipartisan Transition Committee, consisting of Virginians from across the Commonwealth who will join him over the course of the next two months to lay the groundwork for a successful administration.
"This bipartisan group of community leaders reflects the diversity that makes our Commonwealth a wonderful and inclusive place to live," said Governor-elect Northam.
"I am honored to have the help of such a great group of Virginians as we build an administration that reflects Virginia and takes our Commonwealth to the next level. We have a tremendous opportunity over the next four years to make a positive difference in the lives of Virginians, and to create opportunity for every Virginian, no matter who you are, no matter where you live. I look forward to hitting the ground running to do just that."
Northam Transition Committee Members
Jonathan Aberman
Managing Director, Amplifier Ventures
McLean
Kim Adkins
Marketing Director, Carter Bank & Trust
Martinsville
Stephen R. Adkins
Chief, Chickahominy Tribe of Virginia
Charles County
The Honorable Kenneth "Kenny" Alexander
Mayor, City of Norfolk
Norfolk
The Honorable Lamont Bagby
House of Delegates
Henrico County
Andrea Bailey
President, Prince William County NAACP
Prince William County
Brian Ball
Partner, Williams Mullen
Richmond
Mark Bowles
Executive Vice President, McGuireWoods Consulting LLC
Richmond
Jennifer Bowles
Vice Mayor, Martinsville City Council
Martinsville
Robert Bragg III
President, Virginia Professional Fire Fighters
Richmond
Jeffrey "Jeff" Breit
Attorney, Breit, Drescher, Imprevento
Virginia Beach
David Broder
President, SEIU Virginia 512
Vienna
Carlos Brown
Member, Commonwealth Transportation Board
Richmond
The Honorable C. William "Bill" Carrico
Senate of Virginia
Grayson County
Keyanna Connor
State Director, Office of United States Senator Mark Warner
Richmond
Henry "Hap" Connors, Jr.
Member, Commonwealth Transportation Board
Fredericksburg
Vanessa Crawford
Sheriff, City of Petersburg
Petersburg
The Honorable Barbara A. Favola
Senate of Virginia
Arlington County
The Honorable Eileen Filler-Corn
House of Delegates
Springfield
The Honorable R. Creigh Deeds
Senate of Virginia
Bath County
The Honorable Adam P. Ebbin
Senate of Virginia
Alexandria
The Honorable Jay Fisette
Chairman, Arlington County Board of Supervisors
Arlington
Jay Ford
Executive Director, Virginia Eastern Shorekeeper
Norfolk
Steven Gould
Member, City of Danville School Board
Danville
Lori Haas
Virginia State Director, The Coalition to Stop Gun Violence
Richmond
Mike Hamlar
President, Hamlar Enterprises
Roanoke
The Honorable Eva T. Hardy
Former Virginia Secretary of Health and Human Resources
Richmond
Margaret Nimmo Holland
Executive Director, Voices for Virginia's Children
Richmond
The Honorable Anne Holton
Former Virginia Secretary of Education, former First Lady of Virginia
Richmond
The Honorable Mike Hymes
Member, Tazewell Board of Supervisors
Tazewell
Allison Jones
HosPAC Director, Virginia Hospital & Healthcare Association
Richmond
Reverend Kelvin F. Jones
Director of Ministries, Blue Water Development
Chincoteague
Tarina Keene
Executive Director, NARAL Pro-Choice Virginia
Richmond
Jack Kennedy
Clerk of the Court, Wise County Circuit Court
Norton
Dr. Babur Lateef
Ophthalmologist, Advanced Ophthalmology Inc.
Woodbridge
Dr. Michelle LaRue
Virginia State Director, CASA
Arlington
Dr. Jennifer Lee
Former Virginia Deputy Secretary of Health and Human Resources
Arlington
The Honorable Sherman P. Lea, Sr.
Mayor, City of Roanoke
Roanoke
Harry T. Lester
Chairman, Chesapeake Bay Foundation
Virginia Beach
Jim Livingston
President, Virginia Education Association
Richmond
The Honorable Mamie Locke
Senate of Virginia
Hampton
The Honorable Alfonso H. Lopez
House of Delegates
Arlington
The Honorable Chris Lu
Former United States Deputy Secretary of Labor
Arlington
Leopoldo Martinez
Board Chair, Latino Victory Project
Washington, D.C.
Dennis Martire
Vice President and Mid-Atlantic Regional Manager, LiUNA! Mid-Atlantic Region
Reston
The Honorable Andria McClellan
Member, Norfolk City Council
Norfolk
The Honorable Jennifer McClellan
Senate of Virginia
Richmond
Sanjay Mittal
CEO, eHealthObjects
Richmond
The Honorable Ross Mugler
Commissioner of the Revenue, City of Hampton
Hampton
Janet Muldoon
Legislative Assistant, Office of State Senator Richard Saslaw
Annandale
Edward Mullen
Partner, Reed Smith
Richmond
William L."Bill" Murray
Member, State Council of Higher Education for Virginia
Richmond
Reverend Tyrone Nelson
Sixth Mount Zion Baptist Church
Richmond
Tram Nguyen
Co-Executive Director, New Virginia Majority
Washington, D.C.
Jeff Novak
Vice President and Deputy General Counsel – Ethics and Compliance, Oath Incorporated
Reston
Arnold Outlaw
President, United Steelworkers Local 8888 – Newport News
Newport News
The Honorable Edward "Ed" Owens
Mayor, Town of South Boston
South Boston
James Parrish
Executive Director, Equality Virginia
Richmond
The Honorable L.F. Payne
President, McGuireWoods Consulting LLC
Washington, D.C.
The Honorable Tom Perriello
Former Congressman
Charlottesville
Chris Petersen
Partner, Morris, Manning & Martin, LLP
Vienna
The Honorable Todd Pillion
House of Delegates
Abingdon
The Honorable Evans Poston
Commissioner of the Revenue, City of Norfolk
Norfolk
he Honorable Marcia "Cia" Price
House of Delegates
Newport News
Atif Qarni
Math Teacher, Prince William County
Woodbridge
The Honorable Phyllis Randall
Chairwoman, Board of Supervisors
Leesburg
The Honorable Sam Rasoul
House of Delegates
Roanoke City
Alexsis Rodgers
Director of Communications, Planned Parenthood Virginia
Richmond
Nikki Rovner
Associate State Director of External Affairs, The Nature Conservancy
Richmond
Jeff Rowe
President, Virginia Association of IBEW
Newport News
Anna Scholl
Executive Director, Progress Virginia
Albermarle
The Honorable Mark D. Sickles
House of Delegates
Franconia
Aimee Perron Siebert
Partner, Commonwealth Strategy Group
Richmond
The Honorable Levar Stoney
Mayor, City of Richmond
Richmond
The Honorable Richard Stuart
Senate of Virginia
Westmoreland County
Walter Tejada
President, Virginia Latino Leaders Council
Arlington
Michael "Mike" Town
Executive Director, League of Conservation Voters
Richmond
Pia Trigiani
Attorney, MercerTrigiani
Alexandria
Ed Turner
Disability Policy Consultant, Turner & Associates
Richmond
The Honorable Shannon Valentine
Former Member of the Virginia House of Delegates
Lynchburg
Dr. Alan Wagner
Ophthalmologist, Wagner Macula & Retina Center
Virginia Beach
The Honorable Molly Ward
Virginia Secretary of Natural Resources
Hampton
The Honorable John Watkins
Former State Senator
Midlothian
Katharine Webb
Member, State Council of Higher Education for Virginia
Richmond
Matthew "Matt" Yonka
President, Virginia State Building & Construction Trades Council
Richmond
Members of his own party have come out against him – and now Virginia's junior Democratic U.S. Senator speaks about about Alabama's Roy Moore. WFIR's Gene Marrano asked Tim Kaine about it this morning: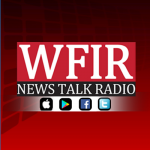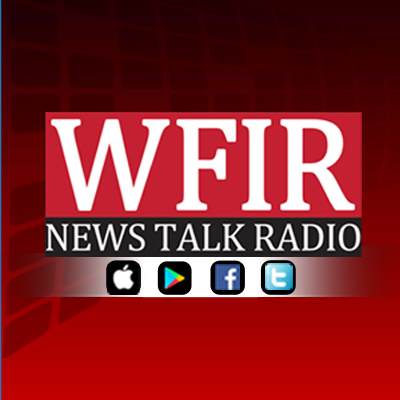 UPDATE: The Virginia Air Pollution Control Board today approved regulations to limit carbon emissions from Virginia electric utilities. The rule approved today intends to cap emissions from most power plants starting in 2020 and then require a 30 percent reduction over a decade. It could also open the door to Virginia joining the Regional Greenhouse Gas Initiative, a cap-and-trade program among mostly northeastern states.
PREVIOUSLY: RICHMOND, Va. (AP) – Regulators are set to vote on a plan to reduce carbon emissions from power plants in Virginia and allow for participation in a regional carbon-trading network. The proposed regulation is up for a vote Thursday before the Air Pollution Control Board. It would cap emissions from most power plants starting in 2020 and then require a 30 percent reduction over a decade. It could also open the door to Virginia joining the Regional Greenhouse Gas Initiative, a cap-and-trade program among mostly northeastern states. Gov. Terry McAuliffe directed his administration to develop the regulation in May, saying Virginia can't afford to sit by as President Donald Trump rolls back efforts to battle climate change. If the board approves the proposal, it's subject to a public comment period and possible further changes.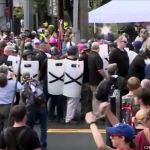 RICHMOND, Va. (AP) – A review commissioned by Virginia officials found poor communication between state and local responders during a white nationalist rally in Charlottesville led to confusion about the "rules of engagement" with protesters.
The International Association of Chiefs of Police conducted the review for a state task force convened after the August violence. Jim Baker, a consultant with the association, presented the findings Wednesday.
According to the Richmond Times-Dispatch , Baker said state and local police had separate response plans, which should have been unified.
Though the review cites confusion about the "rules of engagement," it doesn't address what they entailed. Secretary of Public Safety and Homeland Security Brian Moran says that's outside the scope of the state's work.
Both rally attendees and counter-protesters have criticized the law enforcement response as too restrained.
As 6th District Congressman Bob Goodlatte prepares for his final year at the Capitol, his next-door colleague in the 5th District is nearing the end of his first. And as WFIR's Evan Jones reports, Tom Garrett agrees with those who say things get done much better in Richmond than in Washington.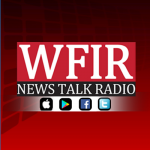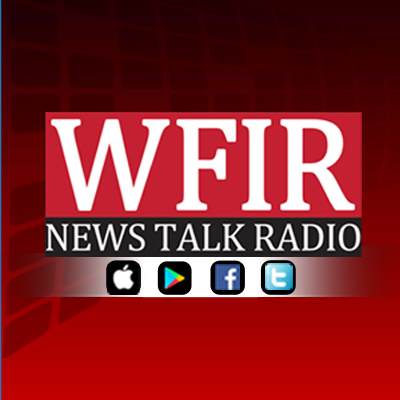 Its been a game-changer for some high school students who struggle to pay for education after they graduate – WFIR's Gene Marrano spoke to Virginia Western's president recently about the CCAP program:
The Blue Ridge Chapter of the Public Relations Society of America honored WFIR Anchor-Reporter Gene Marrano Wednesday night with its annual "Adam & Alison Award for Media Excellence." The award was presented at the annual PRSA awards gala at the Hotel Roanoke. It is named in memory of Alison Parker and Adam Ward, the WDBJ7 reporters killed during a live telecast in 2015. This is the second year for the award; the first was presented to long-time WDBJ7 Reporter Joe Dashiell.