A renewed push to replace the Affordable Care Act is still on the agenda in Washington. WFIR's Ian Price talked with a local expert on the impact a replacement could have on consumers:
Salem Mayor Randy Foley says city leaders would probably have a hard time agreeing to the money needed in hopes of bring back college championship contests like the Stagg Bowl — not with major expenses like ahead like Salem High School renovations and not when the city's overall sports tourism economy is  doing quite well. WFIR's Evan Jones has the story.

"Gone with the Wind" fans may enjoy the comedic tale about how the screenplay came together – more from WFIR's Gene Marrano about a new production at Mill Mountain Theatre:
Click below to hear much more from the cast and crew for Moonlight and Magnolias:

The Roanoke Ronald McDonald House is again asking for help in designing a holiday card. The cards are printed locally and sold each year as a fundraiser for the non-profit charity. Executive WFIR's Bob Clark has more:
4-21 Holiday Cards Wrap #1-WEB

RICHMOND, Va. (AP) – Former President Barack Obama will visit Virginia's capital city this fall.Obama is scheduled to speak at the Richmond Forum on Nov. 18. Organizers say Obama will present remarks and participate in a question-and-answer session.The former president's speech will open the 32nd season of the Richmond Forum, a speaker series held at the Altria Theatre.Other speakers next season include Glenn Close, former U.S. Ambassador to the United Nations Samantha Powers and MSNBC "Morning Joe" host Joe Scarborough.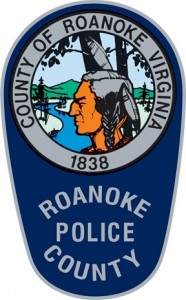 From Roanoke County Police Department-On Monday, April 24, 2017 at approximately 0335 hours, the Roanoke County Police Department responded to an armed robbery at the 7/11 Gas Station in the 3200 block of Peters Creek Road.   The suspect was a tall male wearing a dark colored jacket, a dark colored ski mask, gray sweatpants, and tennis shoes.  He displayed a black firearm and demanded money from the cashier.  The suspect fled on foot, with an unknown amount of U.S. currency, on Peters Creek Road towards North Lake Drive.

RICHMOND, Va. (AP) – Virginia Gov. Terry McAuliffe is praising nine individuals or organizations he says have made outstanding efforts to volunteer.The governor recently honored recipients of the Governor's Volunteerism and Community Service Awards at the executive mansion.They include GrandInvolve of Fairfax County, which pairs older adults with elementary school students and Mt. Gilead Full Gospel International Ministries of Chesterfield County, which provides free meals to the hungry through a mobile food cart.Other winners include SunTrust bank and Pepicelli's Pizza in Ashland.
RICHMOND, Va. (AP) _ The conservative Family Foundation of Virginia is filing a legal challenge over the way the state did away with restrictive regulations for abortion centers. The group said Friday it filed an administrative appeal in Henrico County Circuit Court over the health and safety regulations, which were updated in October. Foundation President Victoria Cobb says the administration violated state law in a "desperate attempt to pay back the abortion industry." The Board of Health voted to do away with hospital-style regulations for abortion clinics imposed by the General Assembly in 2011. The vote came after the U.S. Supreme Court struck down tough abortion restrictions in Texas. Tarina Keene, executive director of NARAL Pro-Choice Virginia, said the lawsuit was a "last-ditch attempt" to impose unnecessary restrictions on Virginia women.

A Lynchburg-area company is mourning the loss of one of its workers in a workplace accident yesterday near Roanoke.  W.E.L. identifies him as Charles McFadden, a nine-year employee, and says he died during structure demolition in the Bonsack area.  The company says internal and external investigations into McFadden's death are under way. At the moment, further details are not available.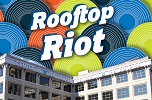 Center in the Square is getting ready for a big fund-raiser — and while they won't raise the roof for it, they'll be partying there.  The center says "Rooftop Riot" began last year and proved to be very successful. WFIR's Bob Clark has more: