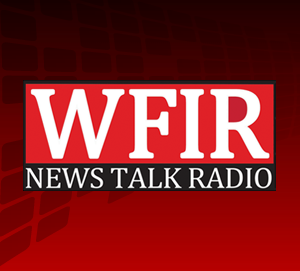 RICHMOND, Va. (AP) – Virginia Gov. Terry McAuliffe has pardoned a minor driving offense committed years ago by an immigrant mother of two, saying he hopes this will help prevent her deportation by President Donald Trump's administration.The case of 30-year-old Liliana Cruz Mendez of Falls Church has become emblematic of tougher immigration policies under Trump.The advocacy group CASA said Cruz Mendez came to the U.S. from El Salvador a
decade ago, and was stopped for a broken taillight in 2013. After receiving two deferrals from deportation in 2014 and 2015, she was arrested this month after going with her lawyer to a check-in appointment at an Immigration and Customs Enforcement office.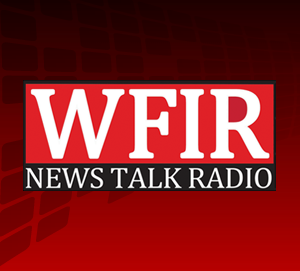 DUBLIN, Va. (AP) – Authorities say a man whose father was fatally shot by a sheriff's deputy in a shootout has been arrested for making a threat on social media against law enforcement.Virginia State Police Spokeswoman Corinne Geller said yesterday that 26-year-old James Burton, Jr. has been charged with making a written threat to kill or do bodily harm to a person.Authorities told local media outlets that Burton's father, James Burton Sr., died earlier this month after officers responded a domestic violence complaint.Officials say Burton came out of the home and fired at law enforcement before retreating back inside. Authorities say sheriff's deputies returned fire. Geller said the medical examiner determined that Burton died from being shot by a deputy.It was unclear yesterday whether Burton Jr. has obtained an attorney.

ROANOKE POLICE INVESTIGATE HOMICIDE IN SE
Roanoke, Va.- On May 23, 2017 at 7:56 p.m., Roanoke police were dispatched to the intersection of 8th Street SE and Dale Avenue SE after receiving numerous 911 calls in reference to a male with a cut or stab wound to his neck. Witnesses described an adult male wandering near the intersection with the wound to his neck. Further information received from 911 callers indicated the victim had been picked up by a citizen in a vehicle and taken to Carilion Roanoke Memorial Hospital for treatment. Officers went to the hospital and found that the victim, Brandon Russell Mulhauser, age 37, from Roanoke, had a stab wound to his neck. He was later pronounced dead at the hospital. The investigation revealed that Mulhauser's death was a homicide. A suspect who was involved in an altercation with Mulhauser prior to the 911 calls has been identified. The suspect is an acquaintance of Mulheuser. The circumstances leading to the stabbing are still under investigation. No charges have been placed at this time. Anyone with information is encouraged to call the RPD tip line at 540-344-8500.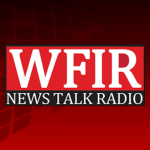 Organizers of a new bike share program lifted the kick-stand on hundreds of bikes this morning. Ride Solutions and Zagster debuted the program and WFIR's Denise Allen Membreno was there.
Virginia's Junior Senator says all the cuts in President Trump's 2018 budget would have a negative impact on the commonwealth – especially in our area. WFIR's Ian Price with details: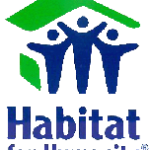 Sometime this week a very special house still under construction will be delivered to Buchanan – and its a first as WFIR's Gene Marrano reports:
The Virginia Museum of Transportation is getting ready to fire up its only Roanoke-based steam N&W 611 excursions of the year this coming weekend. And it will need hundreds of volunteers to make each of the runs possible. WFIR's Evan Jones has the story.
Click here for full 611 excursion information.

RICHMOND, Va. (AP) – Officials expect more than one million Virginians to get away over Memorial Day weekend.AAA estimates that 2.6 percent more Virginians will travel this year over the holiday weekend compared to last year. The group says nearly 90 percent of Virginians traveling are expected to drive.Virginia State Police are urging drivers to buckle up and move over when they see lights flashing on the side of the road.Virginia law says drivers must change lanes when possible if emergency personnel, highway maintenance vehicles and tow trucks with flashing lights are on the side of the road.Nationwide, AAA says more than 39 million people will travel 50 miles or more away from home over the holiday weekend.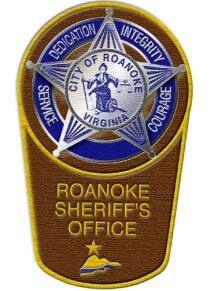 From the Roanoke City Sheriff's Office:The Roanoke City Sheriff's Office and the Roanoke City Police Department are investigating the death of an inmate. On Tuesday, May 23, 2017 at 6:38 PM a Roanoke City Sheriff's Deputy found Inmate Roy Wayne Foley unresponsive and hanging in his cell by his bed sheet. Immediately, deputies initiated CPR and called Jail Medical Staff and 911. Medical staff responded to the cell and administered CPR and AED (automated external defibrillator). EMS responded to the Roanoke City Jail and administered lifesaving procedures that were unsuccessful. Mr. Foley was pronounced dead at 7:10 PM. The incident remains under investigation at this time. Mr. Roy Wayne Foley was processed into the Roanoke City Jail on May 22, 2017. He was being held without bond on multiple charges; 4 counts Grand Larceny, 4 Probation Violations, 2 counts Failure to appear in court, Forging public record, Statutory burglary of dwelling, Good behavior/suspended sentence violation, and Felony possession of a firearm.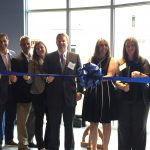 A project 5 years in the making has come to fruition and today the Blue Ridge Autism and Achievement Center celebrated its expansion.