RICHMOND, Va. (AP) – The Virginia GOP House caucus has named its leadership team in an important election year.The Republicans officially named House Majority Leader Kirk Cox as speaker designee, the de facto replacement for retiring Speaker William J. Howell. Cox would be named speaker in January if Republicans hold on to a majority.Del. Todd Gilbert was named as the majority leader in waiting. Republicans will be looking to maintain or even grow their 66 to 34 majority in the lower chamber. The GOP will be defending several districts where Hillary Clinton won in last year's presidential contest.Howell announced his retirement Monday. Cox said the caucus wanted to announce its leadership team early so it could show a unified front heading into the election dance.

RICHMOND, Va. (AP) – Both chambers of the Virginia General Assembly have approved legislation banning localities from restricting the enforcement of federal immigration laws.The Senate voted along party lines Wednesday to approve the measure after a contentious debate about what kind of message it would send. Republicans said the bill is needed to show that Virginia respects the rule of law and undocumented immigrants are not entitled to special privileges in sanctuary cities. Democratic Gov. Terry McAuliffe has promised to veto the bill,
saying it stokes fear among the state's immigrant communities.Since President Donald Trump signed an executive order last month to strip funding from sanctuary cities, states across the country have taken action, with some moving to limit such communities and others adding protections for immigrants.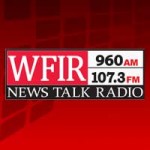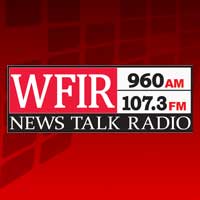 MystiCon, Roanoke's annual convention for science fiction and fantasy, is this weekend.  WFIR's Lillian Boyd has the story.

Carilion Clinic hosts a community meeting tomorrow at 7pm – at the former Shenandoah Life Insurance building on Brambleton Avenue it purchased last year. More from WFIR's Gene Marrano:

With Immigration legislation in the forefront of lawmaker's minds – New data released by a bipartisan organization that supports immigration reform highlights the contributions immigrants have in every congressional district. WFIR's Ian Price has details on immigration's impact in our area:
02-22 Immigration's Impact WEB-WRAP
A full breakdown of the numbers from New American Economy can be found here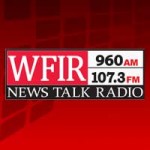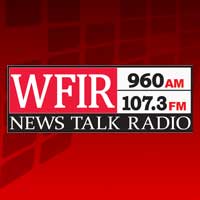 By some accounts the Trump Administration is off to a rough start in getting its message out effectively to the public – a local communications expert weighs in. More from WFIR's Gene Marrano:

The leaders of the Roanoke Valley's tourism promotion efforts say the breweries that will open here will be big draws for visitors, as will the return of Amtrak service to Roanoke late this year. A USTA tennis tournament will come here for the first time later this year, and a "major" announcement regarding the region as a mountain biking destination is expected in 2017. Visit Virginia's Blue Ridge President Landon Howard and Vice President of Public Affairs and Development Catherine Fox joined us live today on the Roanoke Valley's Morning News:
Roanoke City Council members praised City Manager Chris Morrill for helping guide the city through a difficult financial period and finding a new identity for its future. Morrill arrived in the winter of 2010, when the effects of the recession were hitting Roanoke hard   WFIR's Evan Jones has morOKe.

RICHMOND, Va. (AP) – A federal appeals court has upheld a Virginia law allowing only federal, statewide and General Assembly candidates to be identified by party affiliation on the ballot.The Powhatan County Republican Committee sued the Virginia State board of Elections over the law in 2015, arguing that it was unfair that candidates for local offices can't be identified on the ballot as Republicans, Democrats or other parties.But a three-judge panel of the 4th U.S. Circuit Court of Appeals on Tuesday unanimously upheld a decision from a lower court, which found the state's law to be constitutional.The appeals court said Virginia officials have important reasons for keeping  political affiliation off local ballots, including "minimizing partisanship at the local government level."
Roanoke City Manager Chris Morrill informed City Council members today he will leave in April to be come Executive Director for the Government Finance Officers Association. The association is based in Chicago, and it represents public finance officials throughout the United States and Canada. The association's web site says it helps more than 18,000 members in planning, financing, and implementing governmental operations in each of their jurisdictions. Here is Morrill's full announcement:
After Morrill announced his pending departure, City Council members praised him for his many accomplishments since arriving here seven years ago.