A Salem-based non-profit that provides "mobility equipment" to those that can't afford it otherwise figures spring cleaning is a good time to ask for donations. More from WFIR's Gene Marrano:

Kroger hopes to have every one of its gas pumps in our region converted to chip card reading ability by the end of the year, but it is an expensive and complicated process. And you may have to remove your card more slowly for now, as WFIR's Evan Jones reports.

Parkway Brewing Company and Virginia Cooperative Extension are collaborating to  provide the monthly series, Beakers and Brews, in an effort to educate the community on the science behind beer. WFIR's Lillian Boyd has more:
UPDATE: From Bedford Police:The Bedford Police Department and the Town of Bedford want to thank everyone for your assistance. The Xylophone was recovered and hopefully the Town Public Works Department will be able to have it back at the park installed soon. After the Xylophone was recovered officers of the Bedford Police Department worked diligently and we're able to make an arrest of the suspect. We will share more about the arrest.
Continue reading for the original press release 
BEDFORD, Va. (AP) – The trial of a man accused of killing Maryland sisters who disappeared more than 40 years ago has been moved from April to September.Lloyd Welch. Jr. was scheduled to go on trial in Virginia on April 18 for murder in the deaths of 12-year-old Sheila Lyon and 10-year-old Katherine Lyon. They were last seen walking to a mall in Washington's Maryland suburbs in 1975. They've never been found.Online court records from Bedford County, Virginia, where Welch is being prosecuted, say the trial is now set to start Sept. 12. Welch's attorneys had requested the delay.Welch was charged with two counts of murder in 2015.

RICHMOND, Va. (AP) _ Virginia state employees will be getting raises, some of them quite hefty, under a budget plan headed to Gov. Terry McAuliffe's desk. The GOP-controlled General Assembly on Saturday passed a state spending plan that includes significant pay increases for state police and other law enforcement officers, as well as a 3 percent across-the-board raises for state employees and the state's share of a 2 percent raises for teachers. Virginia lawmakers finished their work this weekend for the 2017 legislative session, a six week sprint that saw bipartisan cooperation on some issues like treating opioid addiction, but plenty of squabbles on social issues like abortion and gun issues.  Lawmakers also moved quickly to do Virginia's part in establishing an independent oversight authority for the beleaguered Washington-area Metro system. They also grappled with how best to dispose of the leftover waste product that comes from burning coal.
UPDATED SUNDAY: Breana Stout has been located and is safe.
PREVIOUSLY: Roanoke County Police are seeking the public's help in locating Breana Stout a 17 year old female from South County. She was last seen leaving the McDonalds at 2071 Electric Road on Friday evening (02/24/17). Breana was last seen in a McDonald's uniform which is a red & black polo shirt, and black pants. She could possibly be in a Red 2015 Nissan Sentra with VA license plate VHX-7188. If anyone has information on Breana's whereabouts call our non-emergency number (540) 562-3265. Breana is 5'10", 185 lbs., and currently has her hair dyed red in color.

After last year's fire caused $600,000 worth of damages, Mount Regis Center for addiction treatment is hosting an open house at its new location on Monday. WFIR's Lillian Boyd has the story.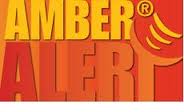 UPDATE From State Police: The girl has been located in Pennsylvania, and the Amber Alert is cancelled.
PREVIOUSLY: Virginia State Police and Virginia Missing Children Clearinghouse have issued an Amber Alert for a child abduction on behalf of the Bridgeport Police Department in Bridgeport, Connecticut ON 02/24/2017 at 02:45 AM. The Bridgeport Police Department is looking for Aylin Sofia Hernandez, White/Hispanic, female, age 6 years old, height 4 feet 00 inches, weight 55 lbs, with Brown eyes and Black hair. The child is believed to be in extreme danger and was last seen 69 Greenwood St, Bridgeport, CT.  The child is likely abducted by Oscar Hernandez, White, male, AGE 39 years old, height 5 feet 08 inches, weight 180 lbs, with Brown eyes and Black hair. The Vehicle Registration is Connecticut tag #AG91925, a 2017 Silver Hyundai Sonata, Possibly Traveling South . Please contact the Bridgeport Police Department at (203)576-7671 or Virginia State Police at 1-800-822-4453 (1-800-VACHILD).