Bedford Town Police are looking for two women believed to have used phony $100 bills to purchase merchandise at Bedford's Walmart store. Police say it happened more than three weeks ago, and they hope surveillance photos of the pair and the car they used will help nab them.
(Continue reading for the full Bedford Police news release.)

Residents near the 106-acre tract purchased collectively by a local government authority will voice their concerns tomorrow night at WFIR's Gene Marrano reports: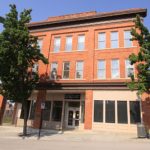 Total Action for Progress put The Dumas Center up for sale several weeks ago. At least one community group has expressed an interest in buying  it.  There's a community meeting next Monday night at 6:30, at Saint Paul United Methodist Church on Gilmer Avenue – organized by a group that says it wants to generate support within the black community to purchase The Dumas Center. TAP CEO Annette Lewis says it simply doesn't fit with the social service agency's mission at this point.

A race this weekend in Vinton taking place along with the Dogwood Festival is perfect for those thinking about trying a 5K for the first time. WFIR's Ian Price has more: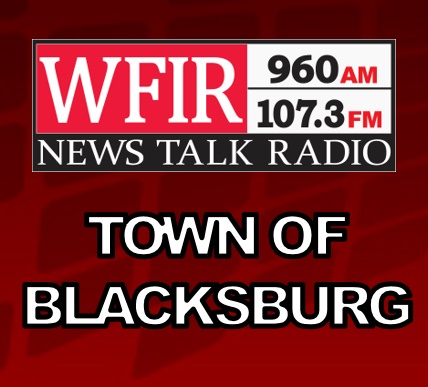 The owner of the shopping center that houses Frank Theatres CineBowl & Grille in Blacksburg says they have cut ties with the movie theater company. Blacksburg APF Partners says this comes after a significant failure on the part of Frank Theatres to meet its obligations under the lease. The company says they have every intention of reopening with a new tenant in the very near future.

The Roanoke region's growing reputation as a magnet for craft beer lovers shows no signs of slowing. Word over the weekend that Olde Salem Brewing would join the region's  beer movement  is the just latest of several such announcements here in the last year. Craft beer breweries now extend beyond Roanoke Salem to places like Boones Mill, Callaway, Smith Mountain Lake and Vinton. WFIR's Evan Jones has the story:

It may or may not come up for a vote this week – a resurrected Republican-sponsored health care bill. Both Democratic Virginia Senators spoke to WFIR recently about the issue as Gene Marrano reports:
RICHMOND, Va. (AP) – Democratic Sen. Elizabeth Warren of Massachusetts has endorsed Tom Perriello in the Virginia governor's race.Warren's endorsement means Perriello now has two of the leading progressive voices in the Senate backing his campaign. Sen. Bernie Sanders of Vermont endorsed Perriello earlier this month.Perriello is running an insurgent campaign against the state party's establishment pick, Lt. Gov. Ralph Northam, and has sought support from prominent national Democrats. The two will face off in a June primary. Virginia and New Jersey are the only states set to elect governors this year.Warren made her endorsement in an interview with the Huffington Post  yesterday.Both Perriello and Northam have been critics of President Donald Trump, but Perriello has made opposition to Trump a focal point of his campaign.

ROANOKE, Va. (AP) – The number of passengers at Roanoke-Blacksburg Regional Airport has increased for the seventh straight month, a trend that's prompting airlines to begin increasing service.The Roanoke Times reports total outbound and inbound passengers reached 50,885 last month. That's an increase of more than 2,200 travelers over March 2016.The upswing comes after the airport reported declining annual passenger counts between 2012 and 2015.Brad Boettcher is the airport executive in charge of service expansion efforts. He says the airport has 14 more flights this April than it did a year ago and "everything is going in the right direction."Still, the airport's executive director says it hasn't returned to pre-recession traffic levels.Airport officials hope to lure a fifth airline offering nonstop service to a new destination.

April is "Sexual Assault Awareness Month" and a local non-profit that counsels victims wants to show the community how its services are growing. WFIR's Gene Marrano has that story: