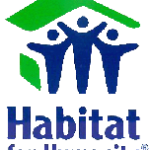 Sometime this week a very special house still under construction will be delivered to Buchanan – and its a first as WFIR's Gene Marrano reports:
The Virginia Museum of Transportation is getting ready to fire up its only Roanoke-based steam N&W 611 excursions of the year this coming weekend. And it will need hundreds of volunteers to make each of the runs possible. WFIR's Evan Jones has the story.
Click here for full 611 excursion information.

RICHMOND, Va. (AP) – Officials expect more than one million Virginians to get away over Memorial Day weekend.AAA estimates that 2.6 percent more Virginians will travel this year over the holiday weekend compared to last year. The group says nearly 90 percent of Virginians traveling are expected to drive.Virginia State Police are urging drivers to buckle up and move over when they see lights flashing on the side of the road.Virginia law says drivers must change lanes when possible if emergency personnel, highway maintenance vehicles and tow trucks with flashing lights are on the side of the road.Nationwide, AAA says more than 39 million people will travel 50 miles or more away from home over the holiday weekend.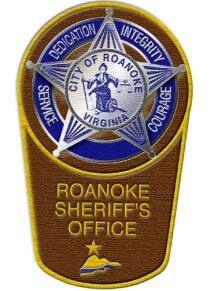 From the Roanoke City Sheriff's Office:The Roanoke City Sheriff's Office and the Roanoke City Police Department are investigating the death of an inmate. On Tuesday, May 23, 2017 at 6:38 PM a Roanoke City Sheriff's Deputy found Inmate Roy Wayne Foley unresponsive and hanging in his cell by his bed sheet. Immediately, deputies initiated CPR and called Jail Medical Staff and 911. Medical staff responded to the cell and administered CPR and AED (automated external defibrillator). EMS responded to the Roanoke City Jail and administered lifesaving procedures that were unsuccessful. Mr. Foley was pronounced dead at 7:10 PM. The incident remains under investigation at this time. Mr. Roy Wayne Foley was processed into the Roanoke City Jail on May 22, 2017. He was being held without bond on multiple charges; 4 counts Grand Larceny, 4 Probation Violations, 2 counts Failure to appear in court, Forging public record, Statutory burglary of dwelling, Good behavior/suspended sentence violation, and Felony possession of a firearm.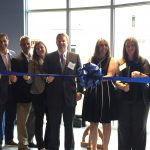 A project 5 years in the making has come to fruition and today the Blue Ridge Autism and Achievement Center celebrated its expansion.
State Police say a Harrisonburg man was killed on Interstate 81 in Montgomery County when he was ejected from his car in an accident, then run over by a pickup truck. Troopers say it happened yesterday morning between the Dixie Caverns and Elliston exits, when 34-year-old Adam Ring's vehicle left the roadway, struck an embankment and overturned, throwing him onto a travel lane, where he was struck. Ring died later while under hospital treatment.
(Continue reading for the State Police news release.)

Roanoke College is trying to get a home-field advantage at the World Series by taking fans to Wisconsin, but time is running out to make the trip that only happens if at least 50 fans attend as WFIR's Ian Price reports:
For more information on the fan bus or to sign-up for the fan bus click here or here if you don't have Facebook.

Salem City Council approved an incentive agreement last night to bring a new purpose and new life for the former West Salem Body Shop. Ed Walker and his partners will purchase the building for $160,000 and agree to spend up to $2 million to transform it into residential units and ground-floor commercial space. This is one of three Salem buildings Walker and his group have recently purchased, and as WFIR's Evan Jones reports, Walker sees more such possibilities in Salem.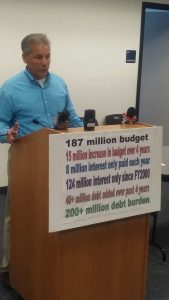 The Roanoke County Board of Supervisors is expected to approve the budget and capital improvement program for the next fiscal year later today – the one forecasted "no" vote is no surprise as WFIR's Gene Marrano reports: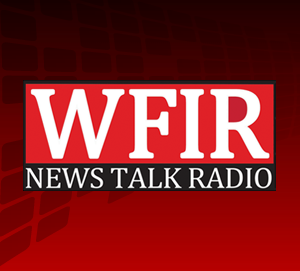 NORFOLK, Va. (AP) – The word "shame" has been spray-painted on a Confederate monument in Virginia.Media outlets report Norfolk police spokesman Daniel Hudson says officers were called to the vandalism site yesterday morning.The Norfolk City Council decided in 2015 to keep the monument, despite pressure from a local civil rights group. At the top of the monument is a statue of a Confederate soldier also known as a Johnny Reb.