After last year's fire caused $600,000 worth of damages, Mount Regis Center for addiction treatment is hosting an open house at its new location on Monday. WFIR's Lillian Boyd has the story.
Police in Bedford are on the lookout for a stolen xylophone – and this one would be hard to miss. It's a playground-sized xylophone, taken from the Bedford Town playground that opened just last year. Police ask anyone who has information to call them at (540) 587-6011.
(Continue reading for the full Bedford Police News Release.)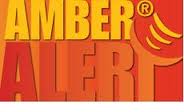 UPDATE From State Police: The girl has been located in Pennsylvania, and the Amber Alert is cancelled.
PREVIOUSLY: Virginia State Police and Virginia Missing Children Clearinghouse have issued an Amber Alert for a child abduction on behalf of the Bridgeport Police Department in Bridgeport, Connecticut ON 02/24/2017 at 02:45 AM. The Bridgeport Police Department is looking for Aylin Sofia Hernandez, White/Hispanic, female, age 6 years old, height 4 feet 00 inches, weight 55 lbs, with Brown eyes and Black hair. The child is believed to be in extreme danger and was last seen 69 Greenwood St, Bridgeport, CT.  The child is likely abducted by Oscar Hernandez, White, male, AGE 39 years old, height 5 feet 08 inches, weight 180 lbs, with Brown eyes and Black hair. The Vehicle Registration is Connecticut tag #AG91925, a 2017 Silver Hyundai Sonata, Possibly Traveling South . Please contact the Bridgeport Police Department at (203)576-7671 or Virginia State Police at 1-800-822-4453 (1-800-VACHILD).
Virginia is enacting new legislation designed to curb and address the epidemic of opioid abuse and overdose. Governor McAuliffe signed a series of bills yesterday with that intent. This comes as Virginia's doctors are preparing to implement new procedures that regulate opioid prescriptions. WFIR's Evan Jones has the story.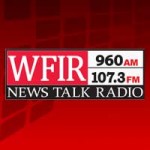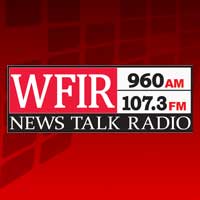 Keeping young people in the region – and attracting out-of-town young professionals – is what "Experience 2017" is all about. WFIR's Gene Marrano has more:

RICHMOND, Va. (AP) – A Virginia state senator says she found a colleague's loaded handgun unattended on a chair in a conference room in the General Assembly building.State Sen. Jennifer Wexton, a Democrat, tells the Richmond Times-Dispatch she found the holstered gun on Monday. She says she showed the gun to members of a subcommittee, and a state trooper there returned the weapon to its owner, Republican State Sen. John Cosgrove Jr. Cosgrove tells the Times-Dispatch that he had clipped the new holster next to his pants instead of his belt. He says he lost possession of the gun for about 20 minutes, and the weapon didn't have a bullet in the chamber and the safety was on.The Times-Dispatch reports that Cosgrove has long had a concealed-carry permit.
Debates over which facilities transgender students should use may be impacted by a federal decision removing protections yesterday. Its also a state issue says Virginia's chief executive. More from WFIR's Gene Marrano:

A small business owner Bryan Keele announced yesterday that he's running for the Democratic nomination for the 8th District House of Delegates seat currently held by Salem Republican Delegate Greg Habeeb. WFIR's Ian Price has more:

The United States Tennis Association will bring a regional tournament to Roanoke in June, and local tourism officials say it is one more sign of the important role sports events play in the region's tourism economy.WFIR's Evan Jones has the story.

Shedding more light on the man behind the towering civil rights figure that was Doctor King. WFIR's Gene Marrano tells us about The Mountaintop:
Click below to hear much more from actors Blake Morris and Maribel Martinez about The Mountaintop