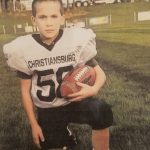 UPDATE: Benjamin has been located at a residence in town and is safe.
Earlier today: Christiansburg authorities are searching for a 12-year-old boy who left home yesterday around 6:45 pm. Benjamin Twiggs was reported missing at 11:30 last night after his guardians were unable to locate him.The boy is described as 4 feet 9 inches tall, weighing 54 pounds with brown hair.
Full news release can be found below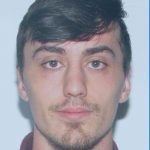 UPDATE: Cameron Duckworth was located and arrested in Campbell County early this morning.
Earlier today: The Bedford County Sheriff's Office needs help locating 24-year-old Cameron Duckworth. Deputies have arrest warrants for fraud, possession of stolen property and resisting arrest. When authorities tried to arrest him yesterday morning, he ran. Duckworth is a white man with brown hair, brown eyes, 6-foot-4-inches and weighs about 185 pounds. He was last seen near Cottontown Road and Forest Road wearing a gray sweatshirt and dark pants.
Full news release can be found below
Virginia regulators have awarded approval to Dominion Energy for a hotly contested substation and powerline to provide electric service for an Amazon data center in Northern Virginia. The Richmond Times-Dispatch reports that the State Corporation Commission gave the final approval last week. The transmission line will run from Gainesville to Haymarket and many residents along its proposed path have been stridently against it, asking that Dominion's request be denied or that the line be buried underground. The commission has said it would be too expensive to bury the line.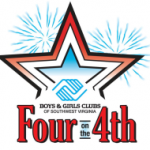 If you are off for the Fourth of July – but are not heading out of town for a long holiday weekend – you might want to lace up your running shoes. More on a race for a good cause from WFIR's Gene Marrano: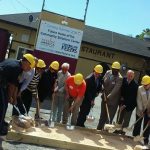 Feeding America held a ground-breaking ceremony this morning to begin building a new community center in Roanoke. WFIR intern reporter Madison Everett has more:
6-26 Community Center Wrap-WEB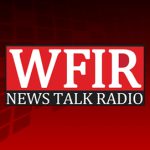 Colder weather earlier this year has had an affect on some fruit locally. The story from WFIR's Bob Clark:
6-26 Fruits & Veggies Warp #1-WEB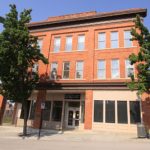 The Dumas Hotel Legacy – a community group trying to purchase the Dumas Hotel from TAP – held a press conference this morning to share their progress on the campaign. The hotel has been on the market for two years and TAP hopes to close the sale by September. The Dumas Hotel Legacy encourages the community to get involved with their campaign. They are hosting many fundraising events to reach their goal. More information can be found on their Facebook page. Shmura Smith-Glenn, a member of the Dumas Hotel Legacy, says they are negotiating with TAP for an extension.

The first brewery in Bedford is taking a contrarian approach to the craft beer industry. WFIR's Ian Price has more:

WFIR is the winner of two prestigious statewide awards from the Virginia Association of Broadcasters, capturing top honors for Outstanding Newscast and Outstanding Sports Coverage. The VAB presented the awards Friday at its annual summer convention in Virginia Beach. WFIR's awards were earned in the "Major Market" category that is open to stations in Virginia's largest cities and metropolitan areas, including Hampton Roads, Richmond, and the Washington, DC suburbs. The Outstanding Newscast award recognizes WFIR's Roanoke Valley's Morning News, and the Outstanding Sports Coverage honors Greg Roberts Live.
Representatives of several Native American tribes are celebrating a new monument planned near Virginia's Capitol. The Richmond Times-Dispatch reports that tribal representatives and others celebrated a groundbreaking Saturday of a new monument entitled "Mantle." The monument will recognize Native Americans' legacy in Virginia. The Virginia Indian Commemorative Commission was established in 2009 to install a permanent monument on Capital Square. "Mantle" by artist Alan Michaelson will be in the shape of a nautilus and
include natural landscaping. The Virginia Capitol Foundation said the monument's
total cost will be $900,000, and so far $400,000 has been raised.