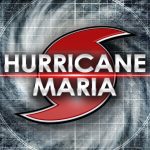 RICHMOND, Va. (AP) _ Virginia's governor has authorized the National Guard to send 120 soldiers to the U.S. Virgin Islands to help in hurricane recovery efforts. Hurricane Maria caused widespread devastation across the island this week. Gov. Terry McAuliffe said in a statement Friday that the soldiers are assigned to the Staunton-based 116th Infantry Brigade Combat Team. He says they will arrive next week and be deployed on the ground by the governor of the Virgin Islands. The U.S. Virgin Islands are reeling after back-to-back hurricanes. President Donald Trump said Friday that the islands were "flattened."
Roanoke Police hope surveillance photos lead them to two men wanted for allegedly using a cloned credit card — and are suspected of many similar offenses throughout the Roanoke Valley. The photos were taken as the men withdrew money from an ATM at the CVS on Colonial Avenue by Towers Shopping Center.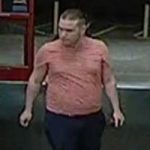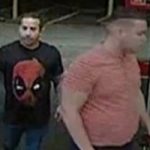 From Roanoke Police: Here are pictures of two suspects who used a cloned credit card to withdraw money from an ATM at the CVS in the 2000 block of Colonial Avenue SW on September 17th at 11:06 p.m. The victim still had the card in their possession and has since canceled it. We believe these two individuals may be behind similar offenses both here in the city and the surrounding area. If you could please help us by showing your viewers these pictures attached.

For the first time, Carilion Clinic is offering a class tomorrow for people to learn how to help teenagers who are experiencing mental health or addiction. More WFIR's Ian Price: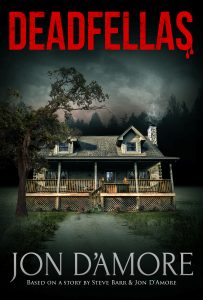 As a young man in New Jersey Jon D'Amore got drawn by accident into a Las Vegas mob scam that funneled millions of dollars out of casinos there. Years later D'Amore wrote a memoir about it, "The Boss Always Sits in the Back." Now he returns with a mob-flavored novel, "Deadfellas." D'Amore will talk about his new book and sign copies from 3 to 5-pm tomorrow at Altus Chocolate on Campbell Avenue in downtown Roanoke. He  lightens the mood in Deadfellas by adding Zombies to the plot. D'Amore is related to the old Genovese crime family in New York – but also notes that the "Mafia" is pretty much extinct at this point.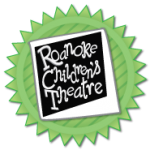 The 10th anniversary season for Roanoke Children's Theatre debuts tonight with a play based on the beloved "Goosebumps" book series. More from WFIR's Gene Marrano
Click below to hear a full length conversation with Pat Wilhelms about RCT:
The head of this region's Better Business Bureau says the massive data breach at Equifax has lifetime implications for anyone with a credit record, and she recommends that you take two steps to avoid future headaches. WFIR's Evan Jones has the story.
From the Better Business Bureau of Virginia: Approximately 143 million Americans could be victims of identity theft after a massive cyber attack on Equifax, one of the three nationwide consumer credit reporting agencies. According to a release by the company, criminals exploited an application vulnerability to gain access to certain files from mid-May through July 29. The information accessed includes names, Social Security numbers, birth dates, addresses, and credit card numbers for approximately 209,000 consumers.
To discover if your information has been potentially impacted, go to www.equifaxsecurity2017.com. Before you head to Equifax's website, make sure you are using an encrypted computer. Equifax is offering one year of free credit file monitoring and identity theft protection through TrustedID Premier.
Protect yourself moving forward with our BBB tips, which can also be found at bbb.org/breach.
MANASSAS, Va. (AP) _  A convicted sex offender who was sentenced last week to 48 years in in the 1975 killings of two young Maryland sisters has pleaded guilty to sexually assaulting two other girls in northern Virginia in 1996. Lloyd Lee Welch Jr. entered his guilty pleas Thursday in Prince William Circuit Court as part of a plea agreement with prosecutors to resolve the 1996 cases as well as the 1975 slayings of 10-year-old Katherine and 12-year-old Sheila Lyon. In court Thursday, both victims in the 1996 assaults told Welch the attacks traumatized them. One victim told him she became "destructive and self-hating," but eventually turned her life around. She told Welch: "Checkmate, I win!"  Welch apologized before he was sentenced to 12 years.
NORFOLK, Va. (AP) – Virginia Gov. Terry McAuliffe says he's hired a private consultant to help in trying to get Amazon to build its second headquarters in the state. The Virginian-Pilot reported Wednesday that Richmond, northern Virginia and Hampton Roads will craft pitches to the company. The state will submit a proposal offering Amazon its pick. Speaking at an elementary school in Norfolk, McAuliffe said Virginia is a legitimate contender. He cited the state's central location on the East Coast as one of several advantages. Seattle-based Amazon announced nearly two weeks ago its plans to build a second headquarters. The site would employ 50,000 people. Proposals are due by Oct. 19. McAuliffe said the second headquarters will be "a game-changer for whoever gets it."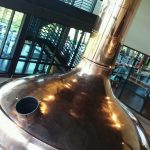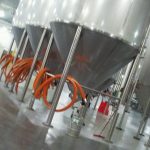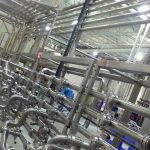 Ballast Point officials say the Botetourt County brewery will deliver its beers not just to the eastern U.S. but to Europe as well.  Ballast Point is now on a pace to produce about 200,000 barrels of beer a year at the brewery in Daleville initially – perhaps 2 million barrels at some point in the future. The bottling line can turn out 600 bottles per minute. Marty Birkel is the Ballast Point president, here today from California to cut the ribbon for the company's brewery operations.
9-21 Ballast Point-Birkel#2-WEB

A professor says a book he co-authored with a student focuses on a tireless but largely unrecognized advocate for abolishing the death penalty. WFIR's Ian Price has more:
09-20 Courageous Fool WEB-WRAP
The full interview with Professor Todd Peppers can be found below