A local Chamber of Commerce has a business roundtable planned next month. details from WFIR's Bob Clark:
8-21 Chamber Roundtable Wrap #1-WEB
Liberty University President Jerry Falwell, Jr. says some of the university's graduates misunderstand his recent statements supporting President Trump. A group of alums  say they will return their diplomas in protest of those statements. But Falwell says his support for the president is about his willingness to call terrorist groups by their names. More from WFIR's Evan Jones: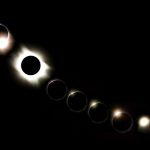 A local astronomer who now heads a group of fellow amateur stargazers weighs in on today's "Great Solar Eclipse" as WFIR's Gene Marrano reports:
Click below to hear much more from John Goss about today's eclipse:

Members of an astronomy club hope an eclipse viewing party in Roanoke, allows those who attend to understand the significance of the event. WFIR's Clark Palmer has more.
From Governor McAuliffe's office: Governor Terry McAuliffe today issued Executive Order Number 67 temporarily halting issuance of permits and prohibiting demonstrations at the Lee Monument until new emergency regulations have been approved and implemented by the Virginia Department of General Services.
Governor McAuliffe determined that following the events of the Unite the Right rally on August 12th in Charlottesville, and subsequent deaths of three individuals, to develop a comprehensive set of fair and consistent rules to both protect first amendment rights and prevent threats to public safety. The Governor believes that this suspension is necessary to give state and local officials breathing room to make thoughtful and informed decisions on managing the new reality of the potential for civil unrest.
"In spite of weeks of preparation, the city of Charlottesville was the target of an act of domestic terrorism that cost one woman her life, and had a helicopter accident lead to the deaths of two state troopers," said Governor McAuliffe. "In the aftermath of this tragedy, several groups have requested permits to hold similar-styled events at the Lee Monument in Richmond. State and local officials need to get ahead of this problem, so that we have the proper legal protections in place to allow for peaceful demonstrations, but without putting citizens and property at risk. Let me be clear, this executive order has nothing to do with infringing upon first amendment rights. This is a temporary suspension, issued with the singular purpose of creating failsafe regulations to preserve the health and well-being of our citizens and ensuring that nothing like what occurred in Charlottesville happens again."
CHARLOTTESVILLE, Va. (AP) – The mayor of Charlottesville is calling on Governor McAuliffe to convene an emergency meeting of state lawmakers to allow the city to remove the statue of Confederate Gen. Robert E. Lee. Mayor Mike Signer's statement comes nearly a week after white supremacists descended on the city for a rally and clashed with counter protesters. One woman was killed on Saturday when a car plowed into a crowd of counter protesters. News media outlets report that Signer says the attack turned the monuments from "equestrian statues into lightning rods." He says the city must respond "by denying the Nazis and the KKK and the so-called alt-right the twisted totem they seek." Signer also wants lawmakers to pass legislation that would allow communities to bar people from carrying open or concealed weapons in public events "reasonably deemed to pose a potential security threat."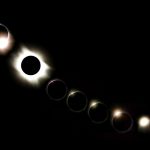 The "Great American Solar Eclipse" will be close to totality in the Roanoke area on Monday – but there are some precautions for those that will be looking as WFIR's Gene Marrano reports: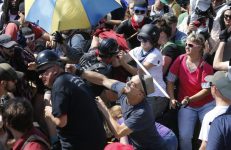 A woman who grew up in Roanoke was in Charlottesville last weekend during the deadly clash between a white nationalist rally and counter protesters. Taylor Zimmer says the violent rallies combined with the national media coverage makes it feel like we're on the verge of a race war. More from WFIR's Ian Price:

A national foundation says the Roanoke region is well behind Virginia as a whole when it comes to preparing high school graduates for in-demand careers. As WFIR's Evan Jones reports, at issue is how many grads get additional education before entering the workplace.
08-14 Post-Secondary Wrap2-WEB
Click here from the Lumina Foundation web site

Its become a fixture every year, among all of the events scheduled in downtown Roanoke. WFIR's Gene Marrano has more on the "Festival of India" at Elmwood Park tomorrow:
8-18 Indian Festival Wrap#2-WEB