A recent Wallet Hub survey shows Virginia is the 15th best state for an industry that's in a significant state of transition. WFIR's Ian Price has more:

A popular app for gas prices now has information that many people will also find important when on the road for summer travel — restrooms.  GasBuddy asks users to rate gas stations for what's inside the stores: things like food, coffee — and quality of restrooms. WFIR's Evan Jones has more:
05-29 Restroom Ratings Wrap-WEB
(Continue reading for the GasBuddy news release.)
This is Memorial Day, the day set aside to remember the American men and women who have given their lives in defense of our country. The National D-Day Memorial in Bedford will remember them with a ceremony that includes a Medal of Honor recipient — and a new monument honoring Gold Star families. WFIR's Evan Jones has the story.

There are on-line and published calendars of goings-on in the Roanoke Valley but a new website is taking a slightly different approach as WFIR's Gene Marrano reports: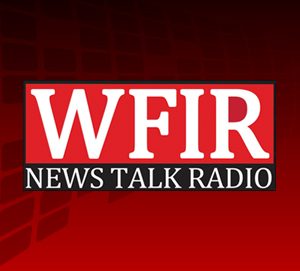 ALEXANDRIA, Va. (AP) – Racist flyers were found on utility poles and car windows in a community near the nation's capital, prompting a police investigation.Local news media outlets report that the flyers with racist messages targeting African-Americans and immigrants were found in Alexandria, Virginia's Del Ray neighborhood. Alexandria Police say they are investigating who's behind the flyers, which included a web address of a white nationalist group.Mayor Allison Silberberg tells WRC-TV that the city's residents "denounce hate speech and hate crimes and discrimination in all forms."WTOP reports that community members countered the flyers with their own messages. One person wrote "Love lives here" in chalk on the sidewalk. Another person posted a sign that read: "Hi Neo-Nazis! You can't change Del Ray."
From Virginia State Police: A Richmond man is now in custody following an overnight search by local, state and federal law enforcement across the Metro-Richmond region. The State Police and U.S. Marshals apprehended Travis A. Ball, 27, of Richmond, Va., at a residence in Northumberland County shortly after 6 a.m. Saturday (May 27). He was taken into custody without further incident.

Democratic candidates Steve McBride and Bryan Keele both hope to win the June primary for the 8th District House of Delegates, but McBride may have had something else in mind for his opponent. WFIR's Lillian Boyd has the story.

Memorial Day is usually the beginning of more consistent nice weather and when that weather arrives drivers should be aware of motorcyclists – who are sure to take advantage of it as WFIR's Ian Price reports:
05-26 Motorcycle Safety WEB-WRAP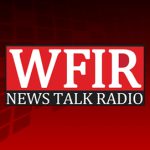 The Memorial Day Weekend offers an escape for many – and you don't have to go far – more on the latest "Escape Room" to open in the valley from WFIR's Gene Marrano:

Roanoke Ballet Theatre is performing the family classic, Cinderella, June 10th at Jefferson Center. When the dancers take stage, one will be in the most challenging role he's faced yet. WFIR's Denise Allen Membreno has more: