Web Staff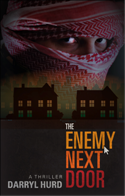 A new novel about domestic terrorism puts the Roanoke Valley at the center of the action.  Roanoker Darryl Hurd's book The Enemy Next Door looks at a fictional terror cell in Roanoke and training camps on along the Blue Ridge Parkway.  It also considers Roanoke as a potential target of domestic terrorists. Hurd will be signing copies of The Enemy Next Door at the Valley View Barnes and Noble bookstore Tuesday, June 14 at 6:00 p.m.
Darryl Hurd talks about his book:[audio:https://wfirnews.com/wp-content/uploads/2011/06/06-10-enemy-next-door-WEB.mp3|titles=06-10 enemy next door-WEB]
Attending his after-prom party paid off for a rising senior at Luray High School.
Tommy Weaver won a new Hyundai Elantra donated by First Team Auto Mall of Roanoke. Students from about 30 high schools gathered at Valley View Mall Sunday for the After Prom Grand Finale Event.
After–prom parties are a major project of Roanoke Area Youth Substance Abuse Coalition. The parties are designed to provide safe environments for high school students on their prom nights, and the chance to win a car is a major incentive to stay at the party. RAYSAC points out that in the 23 years of the program, no student at a high school participating at  in the car giveaway program has been injured or killed in a prom night car accident.
Police say an off-duty Franklin County sheriff's deputy yesterday shot and killed his ex-wife and injured a pursuing state trooper before state police shot and critically injured him.  Police say it started about 11:30 a.m. at the Sheetz parking lot near the Roanoke Civic Center, when 32-year-old deputy Jonathan Agee shot and killed his ex-wife Jennifer. Police say Agee drove off in his marked Franklin County cruiser and shot a pursuing state trooper on I-81 before other troopers shot him at the Ironto exit. Agee's injuries are said to be life threatening.  Police say the trooper he shot, 35-year-old Sgt. Matt Brannock, is expected to recover from a leg wound. The incident closed a segment of I-81 northbound yesterday, backing up Memorial Day holiday travelers for miles. Continue reading →

Health officials say Virginia had about 1,200 cases of Lyme Disease last year, a 37 percent increase from 2009.  It is spread by infected ticks, and Robert Parker with the Virginia Health Department says now that people are back outdoors for the summer, frequent "tick checks" are a good idea.  Lyme disease can be treated with antibiotics, but Parker says prevention is the best plan by staying away from ticks. Continue reading →

Roanoke police are asking for the public's help in locating a missing teenager. Police say 17-year-old Kayli Michelle Beckner has been missing since April 23 and is believed to be a runaway. She was last seen with a young man who was driving a white or silver Ford Escort XR2. Police say she is not believed to be in immediate danger, but she has been missing for several weeks and does not have the financial means to care for herself. Police say anyone with information on Kayli Beckner's whereabouts should call 911. Continue reading →

Roanoke's Local Colors Festival returns to downtown this weekend with a pageant showcasing food, dance and fashion from cultures around the world. Organizer Pearl Fu says Local Colors features Egypt this year. It gets underway with the parade of nations at 11:00 a.m. Saturday, followed by a full day of activities. Over the years, Local Colors, has brought the cultures of 97 different nations to downtown Roanoke.
Hear more about the festival from Local Colors founder Pearl Fu:
[audio:https://wfirnews.com/wp-content/uploads/2011/05/05-18-local-colors-WEB.mp3|titles=05-18 local colors-WEB]

This weekend you can get your chance to try out for "America's favorite game show," Wheel of Fortune.  The show's Wheelmobile will be at the Roanoke Civic Center this Saturday afternoon beginning at noon.  It's a 39-foot Winnebago that tours nationwide in search of contestants. If you don't want to audition you can just watch and cheer those trying out.  Admission is free.  If you don't make it on Saturday at the Roanoke Civic Center, you can always try on Sunday afternoon from noon to five when the Wheelmobile is at the Carrington Pavilion in Danville.
News/Talk 960's Jeff Taylor has details:
[audio:https://wfirnews.com/wp-content/uploads/2011/05/Wheelmobile-Wrap-1A-WEB.mp3|titles=Wheelmobile Wrap 1A-WEB]
Roanoke County police are investigating the death of a woman who was found late last night lying in the 62 hundred block of West Main Street in the Dixie Caverns area.  She's identified as 31-year-old Tara E. Farley of Elliston.  She was was found, severely injured, lying in the road about 10:30 last night.  Police say it's unclear how she got those injuries. She was later pronounced dead at a hospital.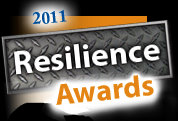 The Darden School of Business at the University of Virginia is looking for successful businesses in rural and inner-city areas that have been hit hard by the economy.  Executive Director Greg Fairchild with the Tayloe Murphy Center says they want to reward and recognize those success stories.  The awards are restricted to businesses in specific zip codes in Roanoke city as well as Franklin and Craig counties and other areas that have high levels of unemployment and poverty.

Area community service agencies are teaming up with law enforcement to take part in another national prescription drug take-back day. The idea is to keep old prescriptions from ending up on the black market or flushed into the water supply. You can drop off old prescription medicines Saturday from 10 a.m. to 2 p.m. at the Roanoke Civic Center, Tanglewood Mall, the Salem Police Department or the Daleville Kroger. Continue reading →