Web Staff

The Better Business Bureau is warning about full-page newspaper ads it calls "misleading."  The ads promise a "free silver Walking Liberty coin," but the BBB says potential buyers have to buy a $99 "vault bag" of coins without knowing what is actually in it.  WFIR's Jay King has the story.
Click here for the full Better Business Bureau news release.
A senior from Blacksburg High School won the top prize in Saturday's After Prom Grand Finale in downtown Roanoke.  Audrey Polk, who will attend Virginia Commonwealth University in the fall, got behind the wheel of a Nissan Juke, donated by First Team Auto Mall. Continue reading →

For the third time in the last four days, police are investigating an armed robbery in the Vinton area, and all three appear related.  The latest occurred today at the Pizza Hut on Bypass Road. Witnesses report a man walked in and showed a small black handgun demanding money. The suspect description and weapon sounds very similar to a holdup Sunday morning at the Subway restaurant and the Friday holdup at George's Tobacco Store. Police say the Subway robber entered the store just after 9:30 a.m., displayed a black handgun and demanded money from the clerk. He got away on foot with an undisclosed amount of cash. He was last seen heading southbound toward the Vinton Bowling Alley.
Memorial Day travelers can use the internet to avoid traffic congestion. VDOT has real-time and historic traffic data available on its website. Historical traffic information is color and time coded to show where and when traffic may be worse. WFIR's Jay King has the story.
Click here for the latest traffic conditions on major Virginia highways.
Click here to see historic hour-by-hour Memorial Day holiday weekend traffic congestion trends.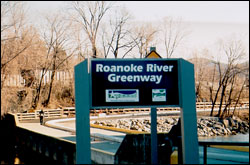 Roanoke River Greenway planners say yesterday's $12 million grant means completion can come much sooner than anticipated, and it opens more opportunities for the valley. The funding will bridge the greenway's remaining gaps in about seven years. WFIR's Jay King has the story.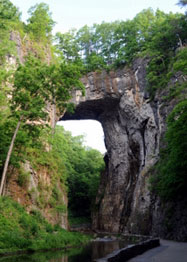 The potential sale of Virginia's Natural Bridge points out the importance of tourism to the commonwealth's economy. State tourism officials say the Lexington-area attraction is part of a statewide tourism industry that generated more than $24 billion in 2011. WFIR's Jay King has the story.
Click here for the on-line sales listing.
Click here for the Natural Bridge of Virginia web site.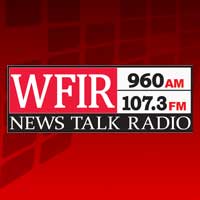 Unemployment is dropping in the Commonwealth, and that means consumer sentiment is rising. A new Roanoke College poll shows consumer sentiment is at  80.9% this month — up 12 points from the first quarter of this year. WFIR's Jay King has the story.
Click here for full poll results and methodology.
The Republican candidates for Virginia governor, lieutenant Governor and attorney general will campaign together in a statewide fly-around Sunday through Tuesday.  Ken Cuccinelli, Mark Obenshain and E.W. Jackson will visit ten cities in those three days.  It is their first series of first joint campaign appearances since their nominations Saturday at the Virginia GOP convention in Richmond.  The events include a 10:30 a.m. appearance in Roanoke at Landmark Aviation's outdoor courtyard at Roanoke Regional Airport, and an 8:45 a.m. Tuesday appearance at the Lynchburg airport general aviation terminal.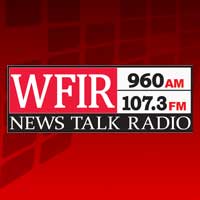 A lot of rain has poured down over the past two days, causing water levels to rise. Forecasters  say the good news is there hasn't been any significant flooding yet. The bad news is the ground is going to remain saturated, and the creeks and streams could be above normal,  so any additional rain, which is possible this weekend, could cause high water problems.More from WFIR's Starr Anderson.