Jim Kent
With an economy that has hit the housing market hard, many people of retirement age are deciding to stay put. That's according to Chris Moore of Solid Rock Enterprises of Salem. He's an expert in "aging in place" construction, and he says younger people who are building or remodeling should look to features that will work for them for a lifetime. A lot of Moore's business is in renovating existing homes for aging or infirm residents. He says the biggest call is for handicapped-accessable bathrooms and entryways.
Hear an extended interview with Chris Moore:[audio:https://wfirnews.com/wp-content/uploads/2011/05/Chris-Moore-WEB.mp3|titles=Chris Moore-WEB]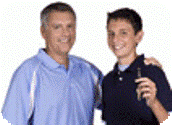 Car crashes are the leading killer of teens, and Triple-A has a website to help teens and their parents navigate the process of learning to drive. It includes a contract in which teens and their parents can agree on house rules and responsibilities. Beginning drivers can also take an on-line quiz to help them prepare for the real driving test. You can find the information at http://teendriving.aaa.com/VA/.
[audio:https://wfirnews.com/wp-content/uploads/2011/05/05-09-teen-driving-wrap-2-WEB.mp3|titles=05-09 teen driving wrap 2-WEB]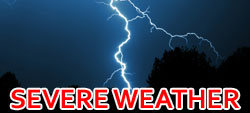 The storms the moved through the Roanoke Valley Saturday morning and early afternoon left behind some flooded roads and power outages.  Continue reading →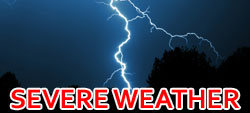 Heavy rain and thunderstorms that moved through the area have resulted in some event cancellations. Continue reading →
Botetourt County deputies have busted what they call a "Mobile Meth lab." It was rush hour last Friday on U.S 460 in Blue Ridge when deputies pulled over a Jeep Cherokee and arrested two men from Craig County. The sheriff says 39-year-old Christopher Allen Paitsell and 21-year-old Brandon Matthew Wolfe are charged with making and possessing methamphetamine. Continue reading →
Roanoke Police say one person is dead and a suspect is in the hospital after a shooting incident early this morning. Officers responding just before 2 a.m. say a victim found outside a residence on Roanoke Avenue was pronounced dead at the scene. Police say a suspect was taken to the hospital with a gunshot wound. Police aren't releasing further details while they investigate.
UnitedHealthCare says it will be renovating and expanding its Roanoke call center to accommodate about 125 new employees over the next two years. The company's Matthew Burns says it's a multi-million-dollar expansion, and says the strength of the work force in the Roanoke area is making it possible.
The story from News/Talk 960's Jim Kent:
[audio:https://wfirnews.com/wp-content/uploads/2011/02/02-18-jobs-voicer-2-WEB.mp3|titles=02-18 jobs voicer 2-WEB]
Virginia Republicans from the governor to the attorney general are lauding the decision of a federal judge in Florida, who joined a federal judge in Richmond in declaring parts of the federal health care bill unconstitutional. News/Talk 960's Jim Kent has the reaction of former governor George Allen.