Gene Marrano

Virginia has awarded the City of Salem a $50,000 Tourism Grant for Marketing. Salem Tourism Director, Carey Harveycutter says the grant will be used to increase attendance at events including, The Blue Ridge Music Festival, Shrimpfest, The Roanoke Valley Horseshow,The Salem Fair and Salem Red Sox Baseball Games. Bob Clark has more: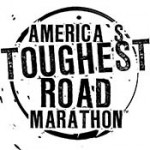 New Year's Eve is a good time to register for the Blue Ridge full or half marathons -if that's on your to-do list. At midnight tonight as you pop the cork to celebrate the New Year, the registration fee for Roanoke's Blue Ridge Marathon goes up ten dollars, to 90 dollars per entry. The Half Marathon entry fee goes up as well. The fifth annual Foot Levelers Blue Ridge Marathon – subtitled America's Toughest Road Marathon – takes place on April 26.

2013 ends in just a few days, but, it is not too late to make a donation for a deduction on taxes. Goodwill Industries stores and donation centers are open regular hours to accept items like, books, electronics, furniture and gently used clothing. Donations may also be made on the Goodwill website.

You say you want a Resolution? How about starting off with a 5-K run or walk for a good cause? The Resolution 5K on New Year's Day starting from the Rivers Edge Sports Complex will support addiction treatment programs at Bethany Hall in Roanoke. That's a nine month residential program for women battling alcoholism or drug addiction.  WFIR's Gene Marrano has more: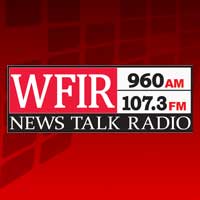 You may have heard about "Boxing Day" on December 26th, especially if you know anything about Canada. Thomas Becker is a vice president with the creative firm Neathawk, Dubuque and Packett in Roanoke. He's also a Canadian by birth who knows all about Boxing Day. Becker says Boxing Day often means a day off in Canada as well; it started in England four centuries ago and is celebrated in many parts of the world. (story, sound from WFIR's Gene Marrano)


Jim Sears will retire as president and general manager at Center in the Square after twenty years. Former banking executive Barry Henderson takes his place in January. Sears oversaw a major renovation of the downtown Roanoke cultural landmark before retiring. Gene Marrano has more: