Evan Jones

Roanoke City School Board Chairman David Carson says he wants to keep serving as long as possible, but now that he is set to become a judge, he's not sure when or if he must step down. The General Assembly has elected him as a Roanoke City Circuit Court judge, effective July first. WFIR's Evan Jones has the story.
It wasn't a bomb — it was an art project. But until police knew for sure, it led to evacuation of a Roanoke bridge and brought out the State Police bomb squad. A citizen called police this morning, reporting a suspicious item attached to the Martin Luther King Jr. pedestrian bridge, which spans the railroad tracks in downtown Roanoke. Officers evacuated the immediate area and called for the bomb squad which removed and disposed of the package. Police say they now know the item in question with a self-made art project, a home-made pinhole camera that looked like  drink can wrapped with duct tape.
(Continue reading for the full Roanoke Police news release.) Continue reading →

Roanoke State Senator John Edwards had strong objections to some of the bills passed the year — and to some of Governor McDonnell's proposed amendments considered yesterday. But he says lawmakers still accomplished two important things this year: transportation funding overhaul and health insurance reform that sets the framework for expanded Medicaid coverage. WFIR's Evan Jones has the story.
The House of Delegates is offering many tributes today to Bedford County's Lacey Putney, the longest-serving lawmaker in Virginia history. Putney was first elected in 1961 and has served 52 years as a delegate. This is the final day he will be present for a General Assembly session in Richmond. WFIR's Evan Jones has the story.

The principal food bank serving our region says it is in a critical need of increased financial donations, and without them, it may not be able to continue the level of food distribution to the people it serves in 26 counties. Kroger customers will have many opportunities to help Feeding America Southwest Virginia through late this month.WFIR's Evan Jones has the story.

It's not a total spring break at Roanoke County Schools. County police are assessing safety and security assessments at each one, and while school is out, they are also training with guns drawn for a situation they never hope to encounter. WFIR's Evan Jones has the story.
Click here for the full Roanoke County public statement on this week's school safety and security activities.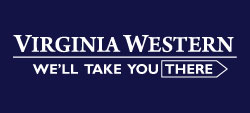 Roanoke Valley nursing students have a new pathway option to a four-year degree, the result of an agreement signed today at Virginia Western Community College. Bluefield College guarantees admission to is Bachelors nursing program to all qualified graduates of Virginia Western's two-year program. WFIR's Evan Jones has the story.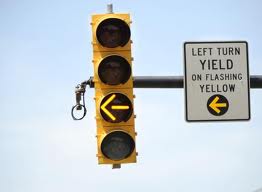 Some signal changes are coming to several intersections on Electric Road in Roanoke County. Starting tomorrow, crews will install flashing yellow arrows at Chapparal Drive, Colonial Avenue, the light at Ruby Tuesday and another by the Cave Spring Post Office. VDOT says they should increase safety and traffic flow at those intersections. WFIR's Evan Jones has the story.
VDOT hopes to eventually place variable speed limit signs along Fancy Gap Mountain, an often foggy stretch of Interstate 77 where three people died yesterday in a series of pileups. But such signs require both electric power and fiber optic communications, none of which are fully in place there. WFIR's Evan Jones has the story.
Here is VDOT Spokesperson Jason Bond's full statement on the proposal for electronic variable speed limit signs on Fancy Gap Mountain:

The Smith Mountain Lake "Osprey Cam" is on line for a second year, giving you a close-up look at a mating pair's nest. The ospreys typically lay their eggs by mid-April, and the chicks should hatch sometime around Memorial Day. WFIR'S Evan Jones has the story.
Click here to view the "Osprey Cam".