AP
CHRISTIANSBURG, Va. (AP) _ Virginia Tech parents hoping to hear an apology for the actions of university officials for the campus killings nearly five years ago didn't get one last week at a wrongful death trial.
The question of official accountability, however, still remains for jurors to decide.
The state begins its presentation on Monday when the trial begins its second week. Its list of witnesses tops 50.
Attorneys for the families of two students killed in the campus rampage are each seeking $100,000, but they say their primary interest is to hold Tech officials accountable for their actions on April 16, 2007.
University officials testified they acted with the best information they had when they delayed issuing a campus-wide alert of the first two shootings at a dormitory. Thirty more killings followed.
     CHRISTIANSBURG, Va. (AP) _ A Virginia Tech official is defending the delay in alerting students to two shootings on campus hours before the massacre of 30 others.
Robert M. Byers, executive director of government relations at Virginia Tech, said on Wednesday that officials did the best they could in unprecedented circumstances.
Byers testified at the civil trial brought by the parents of two Tech students who were among the 33 left dead in the April 16, 2007, attack by a lone gunman who killed himself after the carnage. The wrongful death suit seeks a full accounting of events the morning of the deadliest mass shooting in modern U.S. history.
Byers gave jurors a glimpse into a meeting of university officials who struggled after the first shootings with how to deliver the news to the campus without causing a panic or unduly worrying parents.
Virginia Tech police had deemed the first two shootings in a dormitory as likely domestic-related violence. One victim was found dead, the other died later.
RICHMOND, Va. (AP) Gov. Bob McDonnell has signed into law a controversial bill that requires women to have abdominal ultrasound exams before undergoing abortions. The Republican governor's signature means the mandate takes effect in July for abortion providers across Virginia. The bill not only sparked protests the past three weeks by angry women's rights groups and others that led to 30 arrests at the Capitol Saturday, it subjected Virginia to scorn by columnists and political talk shows and ridicule from television comedians.

RICHMOND, Va. (AP) _ Virginian and home borrowers in the state will receive about $479.6 million in relief from a $25 billion settlement between states and five mortgage lenders over foreclosure abuses.  Federal and state officials announced the deal Thursday.

RICHMOND, Va. (AP) _ The Virginia Senate has passed legislation to toughen the state's law against texting or emailing while driving.
Sen. George Barker's bill cleared the Senate on a 28-12 vote Tuesday. It now goes to the House of Delegates.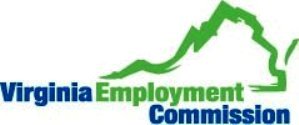 RICHMOND, Va. (AP) _ The Virginia Employment Commission says some unemployment benefit checks could be a day late because an 800 number used by recipients to certify their claims was down for an extended period.   The commission's Sharon Worthy says Verizon crews tracked the problem early Tuesday to a crushed fiber tube in downtown Richmond:
[audio:http://wfirnews.com/wp-content/uploads/2012/01/01-25-Worthy-Bite-WEB.mp3|titles=01-25 Worthy Bite-WEB]

RICHMOND, Va. (AP) _ Gov. Bob McDonnell is asking the General Assembly to keep Virginia's 30-year ban on uranium mining in place while a new multi-agency working group conducts a comprehensive study on the issue.      The governor said Thursday the study group will look further into the specific issues surrounding mining, including on-site issues.      Many expected the ban to be debated in the 2012 session because of an intense lobbying effort by Virginia Uranium Inc., which is seeking to mine a 119-million pound deposit in Pittsylvania County.
RICHMOND, Va. (AP) _ Richmond police have identified the two people slain on Christmas Eve that led to a search for a 2 year old boy abducted from the scene who was later found safe in the backseat of an SUV.
Police on Sunday said Edward Lee Bowmer, Jr., 60, and Robin Sheryl Clapp, 56, were shot to death.
Bowmer was from the street where the bodies were found and Clapp was from Mechanicsville.
Neither was related to 2 year old Kaiden Burnside. Police say the shooting suspect stole the vehicle in which Kaiden was seated.
Authorities are looking for Jamal Louis Clemons, 27, who is suspected of the murders and abduction. Clemons faces abduction, robbery and other charges.
Police say the boy has been reunited with his mother.
SPRINGFIELD, Va. (AP) _ Fairfax County Circuit Court Clerk John Frey is the latest Republican to announce he's running for attorney general in 2013.
Frey said in a written statement Wednesday that his 20 years of experience supervising Virginia's largest circuit court allows him to bring a "unique perspective" to the attorney general's office. Frey also is the only northern Virginia resident and non-legislator in the race so far. Continue reading →
RICHMOND, Va. (AP) _ State officials say Virginia is making significant progress in a push to improve highways and bridges.
Gov. Bob McDonnell said Wednesday that 111 projects have been completed and 625 are in preliminary phases.