AP
LEXINGTON, Va. (AP) _ Secretary of State Hillary Clinton was honored by Virginia Military Institute, and she returned the favor by paying homage to a VMI alumnus. Clinton accepted the Distinguished Diplomat Award on Tuesday on VMI's Lexington campus. During an address to students and faculty, she praised George C. Marshall, class of 1901.  Marshall was secretary of state from 1947 to 1949 and was among the architects of the Marshall Plan to rebuild Europe after World War II.
(Continue reading for a link to her full address.)

RICHMOND, Va. (AP) _ Virginia's Senate expects to vote Monday to approve a version of the state budget, something it did not do during a 60-day regular General Assembly.
The Senate Finance Committee unanimously approved its version of a new budget Thursday, incorporating some of the Democratic demands that had been made for advancing a new two-year state funding plan. One of the concessions was relief for tolls on a tunnel in Hampton Roads.
Another major concession may come Monday when a floor amendment requiring the state to pay for mandatory pre-abortion ultrasounds is offered.
The amendment would require insurers to pay the cost of the procedure mandated in a bill passed this year. The state would provide up to $3 million over the next two years to pay the costs for the uninsured.
CHRISTIANSBURG, Va. (AP)  A jury has found Virginia Tech negligent for delaying a campus warning of the first shootings in a 2007 campus massacre that left 33 dead.      Jurors returned the verdict Wednesday in a wrongful death civil suit brought by the parents of two students who were killed on April 16, 2007, in the most deadly mass shooting in modern U.S. history.

RICHMOND, Va. (AP) _ On the evening of Jan. 11, with the 2012 General Assembly just seven hours old, Gov. Bob McDonnell advised his newly empowered Republican legislative allies "don't overreach."
And to Democrats, frozen totally out of power in state government for the first time in 10 years, he counseled, "don't obstruct." Continue reading →
CHRISTIANSBURG, Va. (AP) _ Virginia Tech parents hoping to hear an apology for the actions of university officials for the campus killings nearly five years ago didn't get one last week at a wrongful death trial.
The question of official accountability, however, still remains for jurors to decide.
The state begins its presentation on Monday when the trial begins its second week. Its list of witnesses tops 50.
Attorneys for the families of two students killed in the campus rampage are each seeking $100,000, but they say their primary interest is to hold Tech officials accountable for their actions on April 16, 2007.
University officials testified they acted with the best information they had when they delayed issuing a campus-wide alert of the first two shootings at a dormitory. Thirty more killings followed.
     CHRISTIANSBURG, Va. (AP) _ A Virginia Tech official is defending the delay in alerting students to two shootings on campus hours before the massacre of 30 others.
Robert M. Byers, executive director of government relations at Virginia Tech, said on Wednesday that officials did the best they could in unprecedented circumstances.
Byers testified at the civil trial brought by the parents of two Tech students who were among the 33 left dead in the April 16, 2007, attack by a lone gunman who killed himself after the carnage. The wrongful death suit seeks a full accounting of events the morning of the deadliest mass shooting in modern U.S. history.
Byers gave jurors a glimpse into a meeting of university officials who struggled after the first shootings with how to deliver the news to the campus without causing a panic or unduly worrying parents.
Virginia Tech police had deemed the first two shootings in a dormitory as likely domestic-related violence. One victim was found dead, the other died later.
RICHMOND, Va. (AP) Gov. Bob McDonnell has signed into law a controversial bill that requires women to have abdominal ultrasound exams before undergoing abortions. The Republican governor's signature means the mandate takes effect in July for abortion providers across Virginia. The bill not only sparked protests the past three weeks by angry women's rights groups and others that led to 30 arrests at the Capitol Saturday, it subjected Virginia to scorn by columnists and political talk shows and ridicule from television comedians.

RICHMOND, Va. (AP) _ Virginian and home borrowers in the state will receive about $479.6 million in relief from a $25 billion settlement between states and five mortgage lenders over foreclosure abuses.  Federal and state officials announced the deal Thursday.

RICHMOND, Va. (AP) _ The Virginia Senate has passed legislation to toughen the state's law against texting or emailing while driving.
Sen. George Barker's bill cleared the Senate on a 28-12 vote Tuesday. It now goes to the House of Delegates.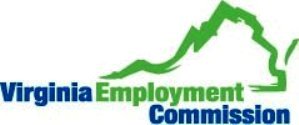 RICHMOND, Va. (AP) _ The Virginia Employment Commission says some unemployment benefit checks could be a day late because an 800 number used by recipients to certify their claims was down for an extended period.   The commission's Sharon Worthy says Verizon crews tracked the problem early Tuesday to a crushed fiber tube in downtown Richmond:
[audio:http://wfirnews.com/wp-content/uploads/2012/01/01-25-Worthy-Bite-WEB.mp3|titles=01-25 Worthy Bite-WEB]