AP
RICHMOND, Va. (AP) _ State officials say Virginia is making significant progress in a push to improve highways and bridges.
Gov. Bob McDonnell said Wednesday that 111 projects have been completed and 625 are in preliminary phases.
RICHMOND, Va. (AP) _ The Virginia Department of Game and Inland Fisheries will begin charging a limited $4 fee at its wildlife management areas and public fishing lakes starting Jan. 1.
The access fee will apply to visitors who do not possess a valid hunting, freshwater fishing or trapping license or a current state boat registration.

GLASGOW, Va. (AP) _ One person is dead following a shooting involving a Virginia State Police trooper in Rockbridge County. State Police say in a news release that the person shot was in a vehicle that had been reported stolen. The person's identity and gender haven't been released. The trooper wasn't injured.  State Police say the vehicle was parked at the Glasgow Lifesaving and First Aid Crew Station No. 2 at the time of the incident. The shooting occurred around 10 a.m. Tuesday as the trooper approached the vehicle.

RICHMOND, Va. (AP) _ Virginia's unemployment rate fell for the second straight month in November as the state added 5,100 jobs over the month. The Virginia Employment Commission says the state's seasonally adjusted unemployment rate in November was 6.2 percent. That's down from 6.4 percent in October and 6.6 percent a year ago. The rate had been decreasing since peaking at 7.2 percent from December 2009 to February 2010, but had risen slightly from July through September this year. Virginia's rate is still below the national average, which dropped to 8.6 percent in November. The Labor Department says unemployment rates fell in 43 states, reflecting a modest pickup in the nation's job market. Nationally, employers added a net total of 120,000 jobs.
Richmond, VA (AP) — Governor Bob McDonnell's new budget ends hundreds of millions of dollars in inflation allowances for health care and non-classroom public school programs and dramatically scales back pre-kindergarten programs.  The two-year spending blueprint he presented  Monday morning to the General Assembly reroutes the cash to priorities he's already set, particularly shoring up the severely underfunded public employee pension system. Continue reading →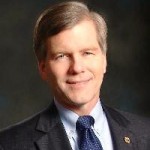 RICHMOND, Va. (AP) — Gov. Bob McDonnell is proposing a $2.2 billion state infusion of cash into Virginia's critically underfunded public employee pension system.  Finance Secretary Ric Brown says the proposal aims in part to reassure everyone in the system that pension promises made will become promises kept.
[audio:http://wfirnews.com/wp-content/uploads/2011/12/12-15-Brown-Bite1-WEB.mp3|titles=12-15 Brown Bite1-WEB]
The governor says the enormous state contribution to the Virginia Retirement System that's now about $20 billion underfunded will be a centerpiece of the budget he delivers Monday to the General Assembly.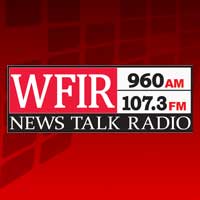 RICHMOND, Va. (AP) _ A Salem contractor is facing up to 23 years in prison and $500,000 in fines after pleading guilty to participating in a scheme to steer contracts to his company.
The Justice Department says Gary Johns conspired to direct contracts for him for repair, maintenance and renovation work at health care and nursing home facilities owned by Medical Facilities of America. Johns pleaded guilty in U.S. District Court for the 2006 actions.
Officials say an employee with MFA who oversaw the bidding process steered contracts to Johns' company in return for kickbacks by creating fictitious bids that were higher than the quotes from Salem Commercial Design.
Johns was charged with conspiracy to commit mail fraud and making and subscribing to a false tax return.
RADFORD, Va. (AP) _ A friend says the man who authorities say killed a Virginia Tech police officer had visited a shooting range this year but hadn't gone for several months because he didn't have bullets for his gun.
Matt Dailey says that he considered 22-year-old Ross Truett Ashley his best friend. Authorities say Ashley killed police officer Deriek Crouse on the Virginia Tech campus while the officer made a traffic stop, then killed himself not long after. Continue reading →
BLACKSBURG, Va. (AP) _ A big contingent of law enforcement officials is expected to honor a fallen brother when a funeral is held for a Virginia Tech police officer who was killed in the line of duty.
Officer Deriek W. Crouse's funeral service is scheduled Monday at Cassell Coliseum on the Tech campus in Blacksburg. Gov. Bob McDonnell will deliver remarks. Continue reading →
RICHMOND, Va. (AP) _ The family of a man who investigators say gunned down a Virginia Tech police officer offers its condolences and prayers to the family of the slain law enforcement officer.
In an unsigned statement sent Sunday to The Associated Press, the family of 22-year-old Ross Truett Ashley also requested that their privacy be respected. They said there would be no additional statements. Continue reading →