AP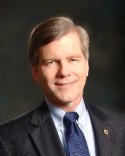 RICHMOND, Va. (AP) — Federal prosecutors say former Virginia Gov. Bob McDonnell is not entitled to more details on what they claim he did wrong. McDonnell's lawyers have complained that the 14-count indictment in his public corruption case is too vague.  They're asking for a "bill of particulars" spelling out in more detail exactly how he allegedly broke the law.  In court papers filed Monday, prosecutors urged a judge to reject the request. They said the indictment fairly apprises McDonnell of the charges, allows him to prepare a defense and enables him to avoid undue surprise at trial.  McDonnell and his wife, Maureen, are charged with accepting more than $165,000 in gifts and loans from the CEO of a health supplements company in exchange for helping promote his products.

DANVILLE, Va. (AP) _ Police in Danville are investigating the theft of more than $15,000 worth of manhole covers that were stolen from various parts of the city. Nearly 50 manhole covers have gone missing, including more than 30 covers that were taken from one area alone.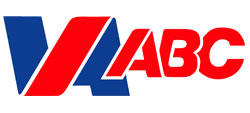 RICHMOND, Va. (AP) _ The Virginia Department of Alcoholic Beverage Control has awarded five grants for alcohol education and enforcement initiatives on Virginia college and university campuses. Officials say the grants totaling nearly $5,000 will support campus-based educational efforts of student organizations at the College of William & Mary, Randolph-Macon College, Roanoke College, Tidewater Community College and Virginia Commonwealth University. The money will fund programs that encourage safe spring break practices.
RICHMOND, Va. (AP) _ More than 1 million Virginians have signed up to participate in a statewide tornado drill. The drill set for 9:45 a.m. today is a joint effort between the state Department of Emergency Management and the National Weather Service.
At that time, NOAA Weather Radio will broadcast a test warning from the National Weather Service. The test warning will then be aired by television and radio stations. When the test warning is heard, participants should move to a safe area, such as a basement, bathroom or closet on the lowest level of a building.
Sixty-seven tornadoes have struck Virginia in the last three years, killing 10 people and injuring more than 100. More information is available at www.ReadyVirginia.gov.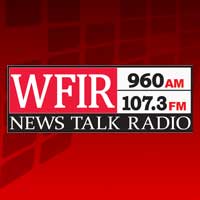 TAZEWELL, Va. (AP) _ Tazewell County has agreed to allow the Southwest Regional Recreation Authority to operate the county's portion of a new trail system. The county Board of Supervisors approved a memorandum of understanding with the authority last week for the Spearhead Trail.
Supervisor Mike Hymes tells the Bluefield Daily Telegraph (http://bit.ly/1dHI0SP ) that the county will build the trail. The Spearhead Trail will be open to all-terrain vehicles, bikes, horses, hikers and others. It's an initiative of the regional authority.
The first section opened in Wise County in 2013. Plans call for the trail to be extended through seven Southwest Virginia counties and potentially link with West Virginia's Hatfield-McCoy Trail system.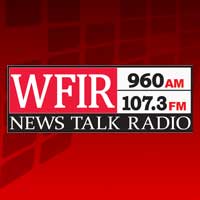 RICHMOND, Va. (AP) _ A federal appeals court has tentatively scheduled May arguments on Virginia's constitutional ban on same-sex marriages.   The 4th U.S. Circuit Court of Appeals outlined a schedule Monday that will expedite the case to the Richmond court, with briefs scheduled for later this month.  The 4th Circuit will hear appeals of a federal judge's ruling declaring the state's ban on same-sex marriages unconstitutional.   The expedited review had been sought by two same-sex couples who challenged the ban as well as Attorney General Mark Herring.  A federal judge in Norfolk ruled the state ban unconstitutional but delayed her ruling while it is appealed.  That means gay couples in Virginia still can't marry until the case is ultimately resolved. The Virginia challenge could end up before the U.S. Supreme Court.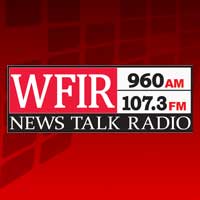 RICHMOND, Va. (AP) _ The director of the Virginia Department of Environmental Quality says the state is looking at the long-term health of the Dan River following a massive coal ash spill in North Carolina.  DEQ Director David K. Paylor said Monday the state will hold Duke Energy "fully accountable" for any environmental damage from the spill last month.  Paylor said the monitoring of water and aquatic life in the Dan is likely to take several years.  To date, he said testing of drinking water drawn from the Dan River by Virginia localities has found no public health concerns.  The spill occurred about 20 miles from Virginia at a coal ash dump owned by Duke.  The spill coated 70 miles of the river in a toxic gray sludge.
GOOCHLAND, Va. (AP) _ Four gang-related cases linked to the death of a Waynesboro reserve police officer have been continued.   49-year-old Leslie Hope Casterlow and 31-year-old Anthony D. Stokes Jr. of Manassas, 22-year-old Gert Wright of Danville and 22-year-old Anthony L. White of Mineral were scheduled to appear Monday in Goochland County Combined Court. Court records show the cases were continued until May 19.   All four suspects are charged with felony gang participation. The charges stem from the investigation of 45-year-old Kevin Wayne Quick's disappearance and death.
Quick was reported missing Feb. 1 after he failed to show up the night before to visit his girlfriend and their 4-month-old daughter in Albemarle County. His body was found in a wooded area in Goochland County on Feb. 6. The cause of death hasn't been released.

PORTSMOUTH, Va. (AP) _ The Coast Guard says a cruise ship passenger is in stable condition after suffering a possible head injury. A Coast Guard crew and personnel from the Virginia Beach Fire Department transferred the 93-year-old man and his wife from the Grandeur of the Seas to a Coast Guard boat around 1:30 a.m. Sunday.

RICHMOND, Va. (AP) _ A Richmond-area couple says their imprisoned son has terminal cancer and they want to bring him home. Brenda Kirby and Charles Davis have requested a medical clemency release for their son, 35-year-old Jason Scott Davis. He is serving a two-year, one-month sentence at Powhatan Correctional Center.
Brenda Kirby tells the Richmond Times-Dispatch (http://bit.ly/PiXjcc ) that her 6-foot-1-inch tall son weighs just 90 pounds and is bedridden. She says he wants to be with his parents.