AP
ANNAPOLIS, Md. (AP) _ Maryland's Senate president says the state government shouldn't push the Washington Redskins to change their name. Two delegates have proposed a resolution urging Redskins owner Dan Snyder to change the team's name to something not offensive to Native Americans. They said the current name has been associated with "gruesome acts of genocide" and doesn't suit the team's proud tradition.
NEW MARKET, Va. (AP) _ Virginia Military Institute is seeking descendants of cadets who fought at the Civil War Battle of New Market. The 150th anniversary of one of the key battles of the Shenandoah Valley is this May and VMI is tracking down the descendants for a re-enactment of the battle. Any descendant — Union, Confederate or VMI cadet — is invited to attend the re-enactment free of charge.
NORFOLK, Va. (AP) _ A one-of-a-kind locomotive is being added to Norfolk Southern's fleet. The Norfolk, Va.-based railroad company unveiled the locomotive this week to commemorate the 10th anniversary of GoRail.
GoRail is a non-profit grassroots organization founded in 2004 that educates the public about the benefits of moving more freight by rail.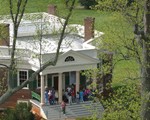 FOREST, Va. (AP) _ Thomas Jefferson's Popular Forest is resuming daily operations after a winter of weekend-only hours. The News & Advance reports (http://bit.ly/1nhuYSo) that daily operations at the historic attraction will resume Saturday from 10 a.m. to 5 p.m.
Over the last few weeks, employees have tidied up the residence, including refurbishing floors and pulling old stumps for a season focused on telling a more inclusive story of Jefferson's personal retreat.
With the help of Randolph College, organizers also plan to draw more attention to telling the history of the slaves who lived there year round.Poplar Forest will hold guided house tours along with self-guided grounds exhibits and special events throughout the spring.

RICHMOND, Va. (AP) _ A group of activists will hold a rally in Richmond to protest last year's U.S. Supreme Court decision striking down a key provision of the Voting Rights Act. They're calling it "The Caravan for Democracy," and it's stopping at the state Capitol on Wednesday morning on its way to Washington, D.C. The caravan previously stopped at capitols in Alabama, Georgia, South Carolina and North Carolina.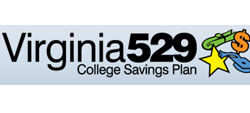 RICHMOND, Va. (AP) _ Virginia families have until the end of the month to enroll in the state's prepaid college tuition program for this year. Officials say the annual enrollment period for Virginia529 prePAID ends March 31. The enrollment allows families to purchase at this year's pricing future in-state tuition and fees at Virginia public colleges and universities.

RICHMOND, Va. (AP) _ Virginia is meeting federal projections for enrollment in the Obama administration's health care program but still has a ways to go to reach the final target on March 31. Figures released Tuesday by the U.S. Department of Health and Human Services show that 102,815 Virginians had enrolled by March 1. The government had projected 101,600 by Feb. 28. Nearly 25,000 more Virginians would have to enroll to meet the projection of 127,000 by March 31, the end of the open enrollment season.

WASHINGTON (AP) _ The Senate has passed Republican-backed legislation to repeal taxpayer funding for political conventions. Instead, $126 million over the coming decade will go for additional research into pediatric cancer and other childhood disorders like autism and down syndrome.
The measure was passed by unanimous voice vote at the request of Minority Leader Mitch McConnell. It now goes to President Barack Obama for his signature. The House passed the measure late last year.
The legislation was named after Gabriella Miller, a Virginia girl who died of brain cancer last year at age 10. She had helped raise money for the Make-A-Wish Foundation and also sought to win public support for pediatric cancer research. A key House sponsor was Majority Leader Eric Cantor of Virginia.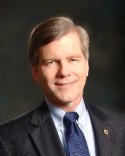 RICHMOND, Va. (AP) — Federal prosecutors say former Virginia Gov. Bob McDonnell is not entitled to more details on what they claim he did wrong. McDonnell's lawyers have complained that the 14-count indictment in his public corruption case is too vague.  They're asking for a "bill of particulars" spelling out in more detail exactly how he allegedly broke the law.  In court papers filed Monday, prosecutors urged a judge to reject the request. They said the indictment fairly apprises McDonnell of the charges, allows him to prepare a defense and enables him to avoid undue surprise at trial.  McDonnell and his wife, Maureen, are charged with accepting more than $165,000 in gifts and loans from the CEO of a health supplements company in exchange for helping promote his products.

DANVILLE, Va. (AP) _ Police in Danville are investigating the theft of more than $15,000 worth of manhole covers that were stolen from various parts of the city. Nearly 50 manhole covers have gone missing, including more than 30 covers that were taken from one area alone.