AP
CHARLOTTESVILLE, Va. (AP) _ Best-selling author Frances Mayes and Virginia journalist Beth Macy are among the speakers for the 21st annual Virginia Festival of the Book. Macy is a former Roanoke Times columnist. Her most recent book, Factory Man, is about the Bassett family and furniture industry in Southern Virginia. The festival will be held March 18 to March 22, 2015, at a variety of locations in the Charlottesville area. The Daily Progress (http://bit.ly/1Cg1JDA) reports that Mayes is scheduled to speak March 19 at the festival's luncheon at the Omni Charlottesville Hotel. Tickets are $60. Macy will speak March 18 at the Leadership Breakfast at the Omni. Tickets are $40. Authors Kate DiCamillo and Karin Slaughter also will speak at featured events during the festival. Tickets will go on sale online at 9 a.m. Thursday at vabook.org.
WFIR staff writer Velvet Hall contributed to this report.
PHOENIX (AP) _ Authorities say a man accused to a sexual assault in east Phoenix also is being linked by DNA to two armed robberies in Virginia. Phoenix police said Tuesday that McKinley Brown, 24, is being held on suspicion of kidnapping, sexual assault and aggravated assault. They say forensic evidence linked Brown to a Sept. 13 sexual assault case and connected him with two armed robbery cases in Roanoke, Virginia. Police didn't immediately have dates or details of the Virginia cases. It was unclear Tuesday if Brown has a lawyer yet.
WASHINGTON (AP) — Former Virginia Sen. Jim Webb says he is "seriously looking" at a Democratic presidential campaign in 2016, a move that could create a challenge to former Secretary of State Hillary Rodham Clinton if she seeks the White House again. Webb says at a speech Tuesday to the National Press Club that he has talked to advisers about a presidential bid and will continue to have those discussions during the next four or five months. He says he wants to see how much support he might have. Webb is a veteran of the Vietnam War who served as Navy secretary and in the Defense Department. He defeated Republican Sen. George Allen in 2006 and served one term in the Senate.
CHARLOTTESVILLE, Va. (AP) _ Officials have taken articles of clothing from the apartment of the man they believe was the last person seen with a missing University of Virginia student.  Charlottesville Police Capt. Gary Pleasants says the items were recovered during a search of Jesse Leroy Matthew Jr.'s apartment Monday. Authorities first searched the 32-year-old's car and apartment Friday, and Pleasants says information that came up during the investigation led to a second search. Police are awaiting lab results from items they recovered, and authorities are still trying to locate the campus employee to arrest him on a reckless driving charge. Matthew hasn't been charged in the disappearance, but authorities say they want to talk to him about 18-year-old Hannah Graham. The sophomore from northern Virginia has been missing since Sept. 13.

RICHMOND, Va. (AP) _ Republican Virginia House Speaker William J. Howell says he's blocking the appointments of three recently resigned Democratic state lawmakers who took new jobs in state government. Howell's office announced Monday that the speaker won't allow the House of Delegates to confirm the appointments by Democratic Gov. Terry McAuliffe until he's given guidance by federal prosecutors on whether they are legal. In a letter to U.S. Attorney General Eric Holder, Howell said he was motivated to seek guidance because of the federal probe into former Democratic Sen. Phil Puckett. A possible job offer to Puckett by the GOP-controlled Virginia tobacco commission at the time of his resignation is the subject of an FBI investigation. The appointees are former Delegates Algie Howell and Bob Brink and Sen. Henry Marsh.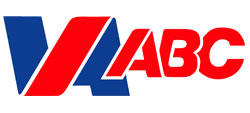 RICHMOND, Va. (AP) _ Virginians bought more alcohol in the state's beverage control stores and restaurants as the state agency again saw a record sales in the last fiscal year. The Virginia Department of Alcoholic Beverage Control says it has seen sales increase to record-breaking levels consecutively for the past 16 years. The agency that runs 350 shops saw a profit of $140 million in the fiscal year that ended June 30. Gross wholesale and retail sales increased nearly 4 percent to $801 million. Sales at retail stores grew nearly 5 percent while sales to restaurants increased nearly 2 percent. Jack Daniel's remained the top-selling brand based on dollar figures, followed by Smirnoff 80, Jim Beam and Grey Goose. Meanwhile sales of Fireball Cinnamon Whisky more than doubled compared with last year.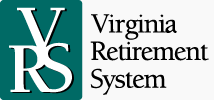 RICHMOND, Va. (AP) — The Virginia Retirement System's chief investment officer and its second in command top a list of the highest-paid state employees. The list was compiled by the Richmond Times-Dispatch. The newspaper says it used the Freedom of Information Act to obtain salary information for 104,722 state employees for the fiscal year that began July 1, 2013, and ended June 31, 2014. Virginia Retirement System chief investment officer Ronald D. Schmitz was the highest-paid employee, earning $786,596 in cash compensation thanks to a bonus. The system's director of internal asset management, Charles W. Grant, earned the second-highest pay, $670,811. Virginia Retirement System board chairwoman Diana F. Cantor tells the newspaper that the portfolio's performance has more than doubled its target rate last year.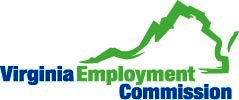 RICHMOND, Va. (AP) — The Virginia Employment Commission says the state's jobless rate rose to 5.6 percent in August. The state's seasonally adjusted unemployment rate is up from 5.3 percent in July and the same rate as a year ago. Virginia's jobless rate has increased for the past four months. The largest jobs decrease was seen in professional and business services, an area which had seen gains over the previous four months. Decreases also were seen in trade and transportation as well as private education and health services. The largest increase was in leisure and hospitality. The Labor Department says unemployment rates rose in 24 states and Washington, D.C., fell in 15 and was unchanged in 11 states. The national unemployment rate was 6.1 percent.
RICHMOND, Va. (AP) — Former Virginia Gov. Bob McDonnell and his wife, Maureen, are asking a judge to toss out their convictions on public corruption charges. Defense lawyers filed motions Thursday asking U.S. District Judge James Spencer to acquit them, or at least order a new trial. Spencer presided over the nearly six-week trial that ended Sept. 4 when the jury convicted Bob McDonnell on 11 counts and his wife on eight. The McDonnells were convicted of accepting more than $165,000 in gifts and loans from former Star Scientific Inc. CEO Jonnie Williams in exchange for promoting his company's dietary supplements. They claim in the new motions that prosecutors failed to prove they performed any "official acts" for Williams. The government has not yet responded. Sentencing is set for Jan. 6.

RICHMOND, Va. (AP) _ The General Assembly is taking no action to expand Virginia's Medicaid program. Lawmakers reconvened Thursday at the Capitol for a special session to debate expanding Medicaid to about 400,000 low-income adults. The GOP-controlled House voted 64-33 against a modified expansion bill. Several Democrats panned the special session as a waste of time, and mocked Republicans for not having any alternative proposals. Top Republican lawmakers defended the special session, saying they were fulfilling their promise to hold one made earlier in the year. The Senate and the House also voted to approve spending cuts for the state's two-year budget to help close a $2.4 billion revenue shortfall.