AP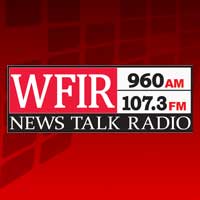 RICHMOND, Va. (AP) _ The director of the Virginia Department of Environmental Quality says the state is looking at the long-term health of the Dan River following a massive coal ash spill in North Carolina.  DEQ Director David K. Paylor said Monday the state will hold Duke Energy "fully accountable" for any environmental damage from the spill last month.  Paylor said the monitoring of water and aquatic life in the Dan is likely to take several years.  To date, he said testing of drinking water drawn from the Dan River by Virginia localities has found no public health concerns.  The spill occurred about 20 miles from Virginia at a coal ash dump owned by Duke.  The spill coated 70 miles of the river in a toxic gray sludge.
GOOCHLAND, Va. (AP) _ Four gang-related cases linked to the death of a Waynesboro reserve police officer have been continued.   49-year-old Leslie Hope Casterlow and 31-year-old Anthony D. Stokes Jr. of Manassas, 22-year-old Gert Wright of Danville and 22-year-old Anthony L. White of Mineral were scheduled to appear Monday in Goochland County Combined Court. Court records show the cases were continued until May 19.   All four suspects are charged with felony gang participation. The charges stem from the investigation of 45-year-old Kevin Wayne Quick's disappearance and death.
Quick was reported missing Feb. 1 after he failed to show up the night before to visit his girlfriend and their 4-month-old daughter in Albemarle County. His body was found in a wooded area in Goochland County on Feb. 6. The cause of death hasn't been released.

PORTSMOUTH, Va. (AP) _ The Coast Guard says a cruise ship passenger is in stable condition after suffering a possible head injury. A Coast Guard crew and personnel from the Virginia Beach Fire Department transferred the 93-year-old man and his wife from the Grandeur of the Seas to a Coast Guard boat around 1:30 a.m. Sunday.

RICHMOND, Va. (AP) _ A Richmond-area couple says their imprisoned son has terminal cancer and they want to bring him home. Brenda Kirby and Charles Davis have requested a medical clemency release for their son, 35-year-old Jason Scott Davis. He is serving a two-year, one-month sentence at Powhatan Correctional Center.
Brenda Kirby tells the Richmond Times-Dispatch (http://bit.ly/PiXjcc ) that her 6-foot-1-inch tall son weighs just 90 pounds and is bedridden. She says he wants to be with his parents.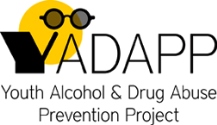 RICHMOND, Va. (AP) _ The Virginia Department of Alcoholic Beverage Control will hold a teen leadership conference this summer at Longwood University. The Youth Alcohol and Drug Abuse Prevention Project conference is scheduled July 14 through July 18 at the university in Farmville.
RICHMOND, Va. (AP) _ The Civil War Trust is seeking volunteers from across Virginia to help clean and restore 16 battlefield sites in the state. The spring cleaning is part of Park Day, a nationwide effort on April 5 that includes approximately 100 sites in 26 states. Besides general maintenance, volunteers will paint signs, plant trees and rake leaves.
In Virginia, volunteers are sought at Appomattox Court House, Brandy Station, Cedar Mountain, Cold Harbor, Petersburg National Park and the Wilderness, among others.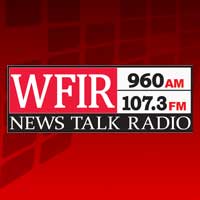 LYNCHBURG, Va. (AP) _ A lawsuit that accused Lynchburg City Schools of discriminating against a former employee has been dismissed. Ralph L. Hayes' lawsuit alleged that the city School Board eliminated Hayes' position in 2012 and refused to offer him alternate employment because he is black.
U.S. District Judge Norman Moon ruled on Friday that there was no credible evidence in the case's record of discrimination against Hayes because of his race. The school board's attorney, John C. Johnson, tells The News & Advance that Hayes' position was eliminated because of budget constraints.

RICHMOND, Va. (AP) _ If potholes are any measure, it's been a hard winter in Virginia. AAA reports that it responded to nearly 9,000 tire-related calls in January and February, up 10 percent from those two months in 2013.
AAA Mid-Atlantic says the snow and cold have created vehicle-jarring potholes on road surfaces around Virginia. In February alone, the auto club fielded nearly 4,000 calls from drivers who blew a tire or reported other damage because of potholes.
AAA advises motorists to slow down so they can detect and avoid potholes.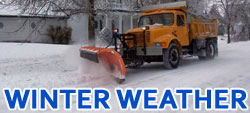 SALEM, Va. (AP) _ The Virginia Department of Transportation says a mix of snow, sleet and freezing rain is creating slick roads in part of western Virginia. Officials said early Friday that snow plow operators have been responding overnight in affected counties in the department's Salem district. Crews are currently focusing efforts on primary roads.
The 12-county district includes the counties of Bedford, Botetourt, Carroll, Craig, Franklin, Floyd, Giles, Henry, Montgomery, Patrick, Pulaski and Roanoke.
VDOT is encouraging drivers to delay travel until the winter weather has passed and crews have had time to treat roads. Real-time road condition information is available at www.511Virginia.org.
FLOYD, Va. (AP) _ Police say a body found in Franklin County is believed to be that of a 92-year-old Floyd County man who has been missing since last November. The Floyd County Sheriff's Office tells media outlets that an individual reported finding the body and a vehicle shortly before 5 p.m. Wednesday.
The sheriff's office says deputies from both counties went to the scene near the county line. They found the body near a vehicle matching the description of Robert Schmitt's vehicle. The body has been sent to the Medical Examiner's Office in Roanoke for identification.
Schmitt was last seen on Nov. 16, 2013. Police believe Schmitt opened a gate and drove into a field. The car then went about 100 yards down a ravine, hit several trees and landed near a creek.