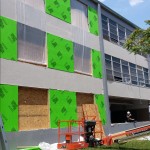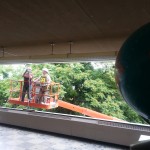 You may have noticed renovations at Roanoke Catholic School, plainly visible from I-581…Roanoke Catholic is finishing up part of a multi-phase project that is making the K through 12th grade school more energy efficient. WFIR's Gene Marrano has more:

Roanoke County Public Schools are taking a new step to help parents of special education students. Today, for the first time, their Parent Resource Center is using a state grant to hold a parent training program designed to help families learn more about options and resources available. About 15% of the county's 14,000 students are enrolled in special education. WFIR's Evan Jones has the story.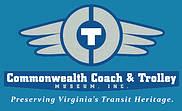 The Commonwealth Coach and Trolley Museum at Campbell Avenue and 18th Street – affiliated with the Transportation Museum – has unveiled a restored 1958 GMC Diesel bus.
Assessors from the Commission on Accreditation for Law Enforcement will soon be in Roanoke observing the police department and training academy – WFIR's Kelsea Pieters has more:
The House of Representatives has approved a permanent ban on taxing Internet access — with Roanoke Congressman Bob Goodlatte playing a key role in the process in its passage. Backers say the ban would continue spurring America's digital economy and avoid more tax burdens on its citizens. Opponents say it could force some states to raise other taxes or cut services.  WFIR's Evan Jones has the story.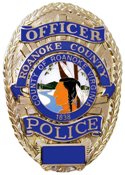 From Roanoke County Police: (July 15, 2014)—At 11:03 Monday evening, multiple calls to 9-1-1 reported a man with a handgun and shot gun or rifle had entered the first floor of the Health and Rehab Center at Friendship Retirement Community in the 300 block of Hershberger Road, where he fired a shot into the ceiling and ordered staff to get out. The suspect has been identified as Dennis Michael Wright, 59, of Roanoke City. Within two minutes, Officer P. McMillan was on scene. McMillan was directed to the upper floor where Wright had last been seen. Once there, employees said Wright had gone into the elevator and McMillan ran back to the first floor. Wright exited the elevator and crossed the lobby to the front door where McMillan caught up with him and ordered him to drop his weapons. He complied initially, then proceeded to bend to the ground, stepping towards a handgun which he retrieved and aimed towards McMillan. After an exchange of gunfire between Wright and McMillan, Wright was struck and subsequently transported to Carilion Roanoke Memorial Hospital where he is listed in stable condition. McMillan was not injured. The total number of shots fired is still being investigated.
(Continue reading for the rest of the news release.)
RICHMOND, Va. (AP) _ The legal defense fund for former Gov. Bob McDonnell is reporting that it raised $93,000 during the second quarter of this year. The fund's quarterly report to the IRS was made public Tuesday. The McDonnells spent Tuesday morning in federal court attending a pre-trial motion hearing. The fund, called the Restoration Fund, has raised more than $250,000 since it was created by McDonnell supporters last year. The former Republican governor and his wife, Maureen, are set to go to trial later this month on corruption charges. The former first couple have pleaded not guilty. The fund has reported spending more than $170,000, mostly to the couple's attorneys.
U.S. News and World Report ranks Carilion Roanoke Memorial Hospital as fourth best across Virginia — among the 129 hospitals statewide. Factors in the magazine's rankings include outcomes, patient safety and the hospital's reputation among medical specialists. U.S. News and World Report says Carilion was among 24 Virginia hospitals meeting "standards for strong performance within the state."  Click here to see the Virginia rankings and methodology used to create them.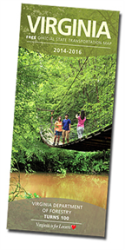 Virginia has printed about two million copies of the updated official highway map. Greg Bilyeu, Communication Manager with the Virginia Department of Transportation, says in this age of on-line directions and GPS, the printed maps are still popular.
The new two-year maps feature state forests to mark the centennial of the state forestry system.  You can find the maps at welcome centers and request them at highway rest areas.
You can download the maps on-line or order a free paper copy.

From Governor McAuliffe's office: Governor Terry McAuliffe announced today that Vanguard Furniture, a high-end upholstery producer, will invest $550,000 to establish its first Virginia household furniture upholstery production operation in Carroll County. The project will create more than 200 new jobs. Speaking about today's announcement, Governor McAuliffe said, "We welcome Vanguard Furniture to the roster of impressive companies that have expanded into Virginia. Vanguard is able to take advantage of an available facility that will allow a quick start-up to production, and Southwest Virginia offers an abundant workforce with a skill set in the furniture industry. Carroll County has gone to great lengths to meet the company's needs and ensure that the Carroll County Industrial Park site will be home to Vanguard's first Virginia operation. We look forward to the company's future success in the Commonwealth."
(Continue reading for the rest of the news release.)