RICHMOND, Va. (AP) _ Lawyers for former Virginia Gov. Bob McDonnell say he should get a new trial on corruption charges because the jury in his case was potentially biased and may have acted improperly. McDonnell's lawyers filed court documents Thursday saying U.S. District Judge James Spencer did not properly examine whether potential jurors for the case had been unfairly swayed by pre-trial news coverage of the case. Defense attorneys also argued that Spencer should have investigated a possible claim that jurors who were picked for the case discussed the trial among themselves before they were allowed to do so.
McDonnell and his wife, Maureen, were convicted in September of performing "official acts" to promote a businessman's dietary supplement products in exchange for more than $165,000 in gifts, trips and loans.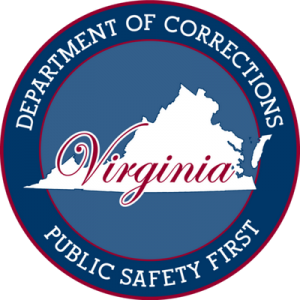 RICHMOND, Va. (AP) _ The Virginia Department of Corrections has announced plans to monitor sex offenders under probation and parole supervision throughout the state on Halloween night. Through Operation Porch Lights Out, offenders are required to remain at home with their lights out and not answer the door for trick-or-treaters. If they're not at home, they are required to attend a meeting at a secure location during the evening hours when children are likely to be trick-or-treating. Of Virginia's 43 probation and parole districts, seven districts plan to hold mandatory meetings at secure locations while the remaining districts will require offenders to remain at home with their lights out, not answering the door for trick-or-treaters. To ensure offender compliance, probation and parole officers, state police and local law enforcement will make random home visits.
FAIRFAX, Va. (AP) _ The man accused of abducting University of Virginia student Hannah Graham is being arraigned on an unrelated sexual assault from nearly a decade ago. Jesse Matthew will appear Friday morning for his arraignment in Fairfax County Circuit Court via video from a jail in the Charlottesville area, where he is being held. Matthew was indicted earlier this month on charges including attempted capital murder in connection with a September 2005 sexual assault on a 26-year-old woman who was walking home from the supermarket in Fairfax. For several years, authorities have said the assault was linked by DNA to the disappearance of Virginia Tech student Morgan Harrington. Fairfax authorities charged Matthew shortly after authorities linked the Harrington case to Graham's abduction as well. The 18-year-old Graham's remains were found in mid-October.

Canstruction, a creative and competitive event featuring massive sculptures built entirely from cans of food, returns to Southwest Virginia for the second year with an exhibition at Roanoke's Taubman Museum of Art. This year's exhibit is extended from one to two weeks, with canned food sculptures—called cansculptures—on display from Friday, November 7 through Saturday, November 22. All day Friday, November 7, the public is encouraged to vote for their favorite cansculpture by bringing $1 or one can, per vote, to the Taubman Museum. Opening Night festivities begin at 5:30 p.m., with winning cansculptures revealed during an awards ceremony at 6:00 p.m. The "People's Choice" winner will be announced at 7:00 p.m. When the exhibit closes, sculptures will be dismantled and all cans will go directly to the Feeding America Southwest Virginia food bank for distribution.

The Mill Mountain Zoo Board of Directors has announced a $100,000 "Renew the Zoo" challenge grant … a Roanoke couple (Ed and Barbara Keetas) and the G.E. Foundation's matching gifts program will donate that amount if the zoo can match it by February 28th… the grant would be used to retire debt and for the zoo's Winter Fund.  Board members pledged to solicit private and corporate gifts. Chriss Davies Ross is President of the Board…she spoke with WFIR's Gene Marrano:
T
CHIP of Roanoke Valley has a new asset for its balance sheet as of this morning … it now owns the building where the children's health care provider is headquartered on Third Street. WFIR's Gene Marrano explains:

VIRGINIA BEACH, Va. (AP) _ A judge has ruled that a criminal defendant cannot be forced give authorities the pass code to his cellphone. The Virginian Pilot reports that Virginia Beach Circuit Judge Steven Frucci issued the ruling this week in the case of David Baust, who is charged with trying to strangle his girlfriend. Prosecutors wanted to search Baust's cellphone for a possible video of the couple's altercation. Defense attorney James Broccoletti argued that pass codes are protected by the Fifth Amendment, which shields a defendant from self-incrimination. Frucci ruled that authorities can gain access if a phone can be opened with a fingerprint, which is akin to a DNA sample, a writing sample or an actual key. But he said a pass code requires the defendant to divulge knowledge, which is protected.

High School football is all about community, team spirit – and hopefully enough wins to make the playoffs. But concussions and watching for players that may have suffered one is also a reality. WFIR's Gene Marrano has more:
VDOT is ready to hear from the public tonight on a new $5.8 million dollar park and ride lot in Christiansburg — one to replace a controversial commuter lot not far away near an elementary school. WFIR's Evan Jones has the story.
The public meeting is at Falling Branch Elementary School from 5:00 to 7:00 pm. Click here for full VDOT information on the project.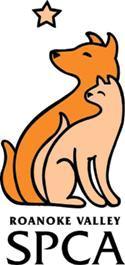 The Roanoke Valley SPCA urges pet owners to be on the lookout after a Roanoke woman's dog ate what looked like rat poison left in Highland Park. The woman asked not to be identified but she did report the incident. An SPCA spokesperson says it doesn't happen often, but some people will leave poisons in parks on purpose, and dogs will sometimes mistake rat poison for treats. An animal control officer canvassed the area near the Highland Dog Park but did not find any rat poison pellets. The woman took her dog to the emergency vet and the animal got the help it needed.