Tue., Sept. 30 5:00 a.m.
RICHMOND, Va. (AP) _ They both were walking alone, separated from their friends late at night on or near the University of Virginia campus. One was found dead nearly five years ago. The other is still missing. And now police believe they've found a link between the 2009 slaying of Morgan Harrington and the Sept. 13 disappearance of Hannah Graham — forensic evidence pointing to a 32-year-old man who fled the state when he learned police wanted to question him about the Graham case. Jesse Matthew Jr. was arrested on a beach near Galveston, Texas, last week and was brought back to Virginia to face a charge of abduction with intent to defile the 18-year-old Graham. State police say the arrest has produced a forensic link to the Harrington case, but they're not providing details.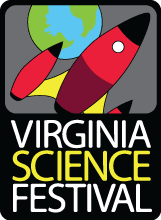 Over the next two weekends the inaugural Virginia Science Festival presents events across the state … but Blacksburg and downtown Roanoke are at the epicenter. WFIR's Gene Marrano reports on the festival's debut in Blacksburg:

A ribbon-cutting is set for today in Bedford, where a former factory building is being transformed into 32 new apartments.  It was once home to the Clark Plug Tobacco warehouse, more recently a furniture factory, and now set to be home to The Bedford Lofts. As WFIR's Evan Jones reports,  the developer sees the potential for much such projects in communities Bedford's size.
Its all about new ideas, synergy and networking … the fourth City Works (X)Po is back in downtown Roanoke at the City Market building later this week. WFIR's Gene Marrano has a preview:
CHARLOTTESVILLE, Va. (AP) — A search team is working with canine units in attempting to find a University of Virginia sophomore who vanished more than two weeks ago. The search Saturday for 18-year-old Hannah Graham follows the return to Charlottesville Friday of a suspect arrested in her feared abduction. Jesse Leroy Matthew Jr. was returned from Texas after he fled Virginia. The 32-year-old hospital worker is expected to make his first court appearance in Charlottesville on Thursday to face a charge of abduction with intent to defile — or sexually molest. Mark Eggeman is the search and rescue coordinator for the Virginia Department of Emergency Management. He's leading a team of about 20 trained search personnel and canine units. Eggeman says they have been searching for the northern Virginia woman since she was reported missing. Last weekend, more than 1,200 volunteers searched Charlottesville. The search area has widened to the rolling hills outside of town.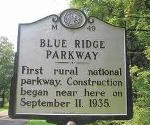 ROANOKE, Va. (AP) _ Travel is up on the Blue Ridge Parkway following the restoration of some funding that was cut in 2013. The Roanoke Times (http://bit.ly/1BuMlRp) says National Park Service data show that around 8.5 million visitors traveled the parkway through August. That's an increase of about 800,000 from the same period in 2013. But this year's numbers lag behind 2012, when the parkway drew about 9.9 million visitors through August. Several parkway sites closed in 2013 because of federal budget cuts. Parkway spokeswoman Leesa Brandon says services have been restored in many areas. She says parkway staff are looking forward to a continued increase in visitors through the remainder of the year. The 469-mile scenic byway connects Shenandoah National Park in Virginia and Great Smoky Mountains National Park in North Carolina.

It was a Pulitizer prize-winning novel … the movie version won three Academy Awards … and now Mill Mountain Theatre will tackle "To Kill A Mockingbird," starting on Wednesday…WFIR's Gene Marrano has the story:
Click below to hear more from Mill Mountain producing artistic director Ginger Poole and development director John Levin:

The Roanoke Regional Airport will undergo some improvements starting today – aiming to add more ADA compliant spots to accommodate handicapped travelers.Look for some minor changes as WFIR's Kelsea Pieters explains:
Jesse Matthew, the man accused of abducting missing University of Virginia student Hannah Graham, has a court appearance in Charlottesville scheduled for later this week. The FBI says a chartered plane returned Matthew to Charlottesville Friday evening. Authorities in the Galveston, Texas area arrested him last week.
The latest poll out of Christopher Newport University has Virginians divided by party on issues of foreign policy.WFIR's Kelsea Pieters has the breakdown: