The Grandin CoLab will have a new director beginning next month as WFIR's Gene Marrano reports:
Microorganisms that effect everything from plants to the weather. That's the subject of an article published last week in Scientific American magazine by two researchers at Virginia Tech. As WFIR's Ian Price reports:
With the Presidential election and the run-up to Donald Trump's swearing in on Friday finally out of the way, thoughts for many turn to the Governor's race in November to succeed Terry McAuliffe. More from WFIR's Gene Marrano:
As President Trump begins his first year in office, Governor McAuliffe is in his last. But the governor is already sounding hints that he may challenge the president for years from now. More from WFIR's Evan Jones.

BLACKSBURG, Va. (AP) – Virginia Tech police say a student from Chesapeake has been charged with sexual battery for an incident that occurred on campus last fall.Police said in a statement that a student reported the offense on Friday. Police identified the suspect as William Gillespie and arrested him at his residence hall.Sexual battery is a misdemeanor. Gillespie was released on $2,500 bond. Online court records don't list an attorney for him.Virginia Tech police chief Kevin Foust says the case "is a fine example of the seriousness by which Virginia Tech identifies and responds" to reported sex offenses.

Within the last hour the Roanoke County Police has received three calls for service in reference to an attempted fraud. The citizens are getting calls from a male subject identifying themselves as an employee of Appalachian Electric Power (AEP). They are advising the person called that they area past due on their power bill and that if they do not pay by pre-paid cards their services will be cancelled immediately resulting in their power being cut off.   We want to alert the community that AEP and no other utility company would ever demand any payment in this manner. If anyone has any information on this incident they should call the Roanoke County Emergency Communication Center at (540) 562-3265.
An international affairs expert says although he doesn't completely agree with President Donald Trump's proposals, he is more optimistic than some of his colleagues when it comes to their economic impact. As WFIR's Ian Price reports:
Tomorrow's Women's March on Washington may attract several hundred thousand people – a smaller but similar event is planned for Elmwood Park in Roanoke as well. More from WFIR's Gene Marrano: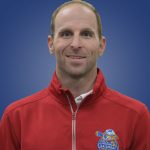 The Roanoke Rail Yard Dawgs are riding a hot streak as they head into tonight's home game against the Knoxville Ice Bears – the Dawgs earned 5 of a possible 6 points with two wins and an overtime loss last week.  The Rail Yard Dawgs have beaten several of the top teams in the Southern Professional Hockey League lately – but head coach San Ftorek's squad has not yet beaten Knoxville.  Hear more from the coach below:
At noon today, Donald Trump delivers a much-anticipated Presidential inauguration address after being sworn in. A Radford University Communications professor talks about its significance, as WFIR's Gene Marrano reports: