Virginia State Police say a woman was killed in an overnight hit and run on I-581 North in Roanoke, betwen Orange Ave. and the Liberty Street Bridge.
Officials say 44-year-old Lori Alls of Roanoke lost control of her car, spun around and struck the wall on the left side of the road. She was uninjured in the original crash, but was struck by an unknown vehicle while crossing to the right shoulder of the road and died at the scene.
Police say evidence suggests the vehicle that fled the scene is a passenger car, small truck or SUV. Authorities are asking that insurance companies and body shops notify police if they service a vehicle with right front and mirror damage. The damage will include the headlight, marker light, right front fender and passenger mirror.
Anyone with information about the crash is encouraged to notify the Virginia State Police Salem Division at 1-800-542-5959 or by dialing #77 on a cell phone, or emailing questions@vsp.virginia.gov
Continue reading for the full press release from Virginia State Police

Lewis Gale Regional Health System opened its newly renovated and expanded Cancer Center yesterday. For patients in Southwest Virginia it means the latest in cancer treatments. WFIR's Denise Allen Membreno has more.

A new food service and cafe is attempting to capitalize on the demand for healthier lifestyles and better eating habits. WFIR's Gene Marrano has more on FPS:

The Boys and Girls Club is continuing to make a difference in the lives of children throughout Southwest Virginia this Fourth of July. WFIR's Victoria Ferris has the story.

66 years after the Norfolk & Western Class J 611 began service in Roanoke, the engine is still bringing passengers–and their wallets–to the Roanoke Valley. The story from WFIR's Starr Anderson.
U.S. Senator Tim Kaine is among a group of lawmakers that introduced a compromise gun control bill they hope will pass in the wake of the mass shooting in Orlando. WFIR's Ian Price has details: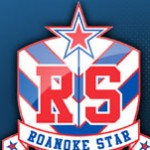 Much like the Cape Cod summer baseball league – and the Valley League closer to home – local college soccer players now have a place to compete when school is out – as WFIR's Gene Marrano explains:

Physical fitness guru Artie Levin is still inspiring people to get active 20 years after his death. On Sunday, the Blue Ridge Bicycle Club of Roanoke is holding its annual Artie Levin Memorial Century. WFIR's Denise Allen Membreno has more.

Leaders of the Franklin County Family YMCA's Smith Mountain Lake location are looking for people to "float into history" with them. WFIR's Starr Anderson has more on the story:
To register for the event click here.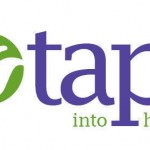 Total Action for Progress is inviting everyone to get funky at TAP Hope Fest on July 2nd. WFIR's Denise Allen Membreno reports now is the time to get your tickets: