BLACKSBURG, Va. (AP) – A grand jury is preparing to meet to determine whether two former Virginia Tech students should be indicted in the killing of a 13-year-old girl.
A grand jury in Christiansburg is expected to hear evidence in the case against David Eisenhauer and Natalie Keepers on Tuesday.
Eisenhauer is charged with kidnapping and first-degree murder in the death of Nicole Lovell last January. Keepers is charged with being an accessory to kidnapping and murder and with helping hide the body.
Prosecutors haven't discussed a possible motive.
A friend of Eisenhauer told The Roanoke Times that Eisenhauer texted him about meeting a girl at a party and later learning she was underage. Bryce Dustin said Eisenhauer feared she would "expose" him and asked if Dustin knew where he could hide a body.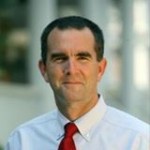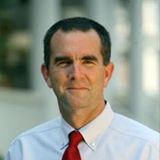 Lt. Governor Ralph Northam was at the Regional Chamber of Commerce in Roanoke this morning to talk about technology – and educating the future workforce. More from WFIR's Gene Marrano: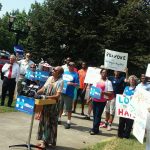 Lots of Donald Trump supporters no doubt are pleased to see the Republican nominee in the Star City for a Town Hall-style meeting this afternoon at Hotel Roanoke. Roanoke Vice-Mayor Anita Price – a Democrat – is NOT one of them. Price and other Hillary Clinton supporters gathered for an anti-Trump rally at Wells Plaza this morning. Vice-presidential running mate Mike Pence will share the spotlight with Trump at the 3pm Town Hall. More from Vice-Mayor Price:

Less than a year after losing federal funding, the Total Action for Progress Fathers First program is back on its feet and holding open enrollment for the next round of classes. The details from WFIR's Starr Anderson.
WFIR Political Analyst Bob Denton says Hillary Clinton's choice of Tim Kaine is a safe and strong one, but Kaine will likely face some difficult challenges as her running mate. WFIR's Evan Jones has the story.

Tomorrow night a nationwide problem that's also here in the Roanoke Valley – legal opioid and heroin addiction – is again in the spotlight with a "Community Conversation." More from WFIR's Gene Marrano:
Click below to hear more from Dr John Burton with Carilion's emergency department about the heroin issue:
Republican presidential candidate Donald Trump is scheduled to make a campaign stop this afternoon in Roanoke.
Trump and his running mate – Indiana Governor Mike Pence – are expected to hold a town hall event today at the Hotel Roanoke & Convention Center. A spokesperson says 1,000 chairs will be available. The event will begin at 3 p.m. with doors scheduled to open at 1 p.m.
Click here to request tickets for the event.
RICHMOND, Va. (AP) – Tim Kaine's selection as Hillary Clinton's running mate could totally upend Virginia politics.
And it would all but certainly result in the most expensive election cycle in the state's history next if Kaine becomes vice president.
Kaine was announced Friday as Clinton's choice to be the Democratic vice presidential candidate.
If he wins, it'll mean Virginia has an unprecedented dual Senate and gubernatorial races next year, with yet another Senate contest the year after.
Democratic Gov. Terry McAuliffe would get to pick a temporary replacement for Kaine's Senate seat. McAuliffe declined to say whom he would pick, but said that having a minority or female candidate represent the state is a significant consideration.
RICHMOND, Va. (AP) – Hundreds of protesters have streamed into Virginia's capital city to criticize the Democratic governor's energy policies, including his support for a proposed natural gas pipeline.
Carrying signs that read "We won't pipe down," the group on Saturday also lambasted Gov. Terry McAuliffe's support for offshore oil drilling and for not trying to stop an electric company's release of treated coal ash water into
rivers.
Among the protesters was 23-year-old Sonia Wang, an environmental researcher who lives in Richmond. She said it's important to show that these issues matter to Virginians and to hold McAuliffe accountable for his support of fossil fuels.
A McAuliffe spokeswoman has told media outlets in recent weeks that he's aggressively pushed for renewable energy development in Virginia, particularly solar generation.
RICHMOND, Va. (AP) – Virginia's highest court has struck down Gov. Terry McAuliffe's executive order restoring voting rights to more than 206,000 felons. The Supreme Court of Virginia issued the ruling declaring the order unconstitutional late Friday afternoon. In a 4-3 decision, the court says McAuliffe overstepped his clemency powers.
The executive order, issued in April, restored voting rights of felons who completed their sentences and also allowed them to run for public office, serve on a jury and become a notary public.
Republican lawmakers filed a lawsuit challenging the order.
The court ordered the state to cancel the registration of all felons under the order. More than 11,000 felons have registered to vote under the action.