RICHMOND, Va. (AP) _ A Virginia program that recycles plastic pesticide containers collected nearly 40 percent more pounds of the cast-offs in 2014 than the year before. The Virginia Department of Agriculture and Consumer Services said the program rinsed and granulated 128,226 pounds of empty containers. They were collected from 32 sites throughout the state. Since its start, the Plastic Pesticide Container Recycling Program has collected more than 1.4 million pounds of plastic. Once they are cleaned and processed, they are taken to recycling centers and turned into highway sign posts, underground utility conduit and composite platforms for bulk containers.The program is billed as environmentally friendly. The containers otherwise would have ended up in landfills.

RICHMOND, Va. (AP) _ A Virginia state senator says it's time to decriminalize marijuana. Sen. Adam Ebbin, an Alexandria Democrat, has introduced a bill that would eliminate jail time for possession of the drug and make it punishable by a maximum $100 civil penalty. Ebbin said Thursday at a news conference that criminalization of marijuana has failed. He says it makes nonviolent, regular citizens criminals and burdens Virginia with $67 million in law enforcement costs annually. The measure faces an uphill battle. The House of Delegates has routinely killed decriminalization bills in the past.
RICHMOND, Va. (AP) _ Federal prosecutors say former Virginia Gov. Bob McDonnell's appeal of his corruption convictions isn't strong enough to allow him to remain free on bail while he appeals. McDonnell is asking the 4th U.S. Circuit Court of Appeals to reverse a judge's decision denying bail. In a response filed late Wednesday, prosecutors said McDonnell's claim that the judge defined an "official act" too broadly isn't likely to result in a reversal of his convictions. A jury last year found McDonnell and his wife Maureen guilty of taking gifts and loans from a vitamin executive in exchange for promoting his products. Bob McDonnell is scheduled to begin his two-year prison term Feb. 9. Maureen McDonnell will be sentenced Feb. 20.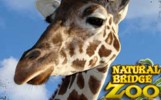 RICHMOND, Va. (AP) _ The Humane Society of the United States says a months-long undercover investigation at the private Natural Bridge Zoo found abuse and neglect leading to the deaths of a giraffe and other animals. The Humane Society outlined the allegations Thursday, focusing as well on what it called the persistent mistreatment of tiger cubs. The society says the cubs were hit and punched starting when they were 6 weeks old. The Humane Society investigation also found a critical lack of veterinary care, crowded conditions and filthy cages, among other unsafe conditions. The society said it has filed complaints with state, local and federal officials. In a written response, Natural Bridge Zoo owner Karl Mogensen called the allegations "slanderous" and "vicious propaganda" aimed at soliciting donations. He also denied the accusations.

Mill Mountain Zoo supporters have matched a challenge grant to "Renew the Zoo" … retiring debt and replenishing the "Winter Fund" …. WFIR's Gene Marrano has more:
If they can't come to the Roanoke Symphony Orchestra … the RSO will come to them. WFIR's Gene Marrano has more on a special telecast coming up on next Monday morning:
Roanoke region home builders are hopeful single family construction will rebound this year, spurred largely by lower gas prices and low interest rates. Building permits in the Roanoke region were down about 10% last year from the year before, but nationally, permits and housing starts reached a  6 1/2 year high in December. WFIR's Evan Jones has the story.
RICHMOND, Va. (AP) _ A Virginia program aimed at hiring veterans is claiming 10,000 jobs pledged to vets. Gov. Terry McAuliffe announced the milestone Wednesday for the Virginia Values Veterans Program. Since June 2012, the so-called V3 Program has accepted 234 member companies. Those companies have pledged 10,000 jobs and hired nearly 7,000 veterans. McAuliffe has announced incentives to expand the program. They would reward companies for successfully recruiting, hiring and retaining service members and veterans seeking private sector employment. The proposals are before the General Assembly.

The Sheriff's Office has received reports from citizens who have been contacted by a person claiming to be deputy sheriffs, IRS Agents, or other law enforcement personnel. The caller tells victims they have failed to comply with jury subpoenas, or have missed a court date and are subject to fines or arrest. In some cases the victims have been asked to get a Green Dot card from a store and call them with the card number or meet them at the Sheriff's Office to make cash payments. This is a scam. The Roanoke Sheriff's Office does not collect payments this way. Anyone receiving these calls should notify their local law enforcement agency.

RICHMOND, Va. (AP) _ A Virginia House panel has approved a measure aimed at preventing law enforcement agencies from taking someone's property through the asset forfeiture process. The House panel voted Wednesday in favor of a legislation proposed by Spotsylvania Republican Del. Mark Cole that would only allow asset forfeiture to take place after a criminal conviction. Cole said it was "un-American" for the government to be able to take someone's property absent a conviction. But several law enforcement agencies spoke out against the bill, saying the asset forfeiture program helped deter crime by undermining the "profit motive" of engaging in criminal enterprises. U.S. Attorney General Eric Holder announced sweeping changes last week to a federal civil asset forfeiture program.