FAIRFAX, Va. (AP) _ A judge in Fairfax County has issued a bench warrant to bring the man accused of abducting a missing University of Virginia student to Fairfax to face charges in a separate crime. Fairfax County prosecutors sought and received the bench warrant Thursday for Jesse Matthew. He's charged with attempted capital murder and other charges in a 2005 sexual assault in Fairfax City. Matthew is currently being held in the Charlottesville area on charges of kidnapping University of Virginia student Hannah Graham. Officers searching for Graham found human remains on Saturday. The remains have not yet been identified. It's not clear when Matthew will make an initial appearance in Fairfax. Fairfax County Commonwealth's Attorney Ray Morrogh has indicated he will cooperate with prosecutors in the Graham case.

Taking their cue perhaps from a similar event in Roanoke, Botetourt County artists created their own "Open Studios" tour … it returns for a fourth year this weekend … WFIR's Gene Marrano has more:
More information on Open Studios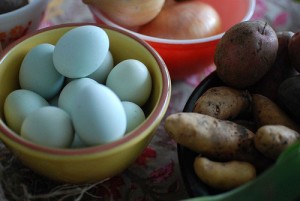 Greenbrier Nurseries opened its farm-to-table market in March, planning to offer fresh food and produce on a seasonal basis … but now owner Jim Monroe is taking it year-round…more from WFIR's Gene Marrano:
Click below to hear more from Greenbrier owner Jim Monroe on farm-to-table: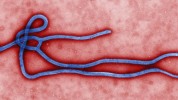 Congressman Bob Goodlatte wants the Obama administration to implement a 30-day waiting period before a non-citizen can enter the U.S. after leaving one of three Ebola-stricken countries.  Goodlatte calls it a common-sense precaution in efforts to help limit the deadly disease from spreading in our country. WFIR's Evan Jones has the story.

RICHMOND, Va. (AP) _ Gov. Terry McAuliffe is continuing to pay off campaign debt from last year's expensive gubernatorial contest. McAuliffe has transferred $250,000 from his political action committee to his gubernatorial campaign account since September. His campaign account also took in a $12,500 donation earlier this month from Tim Finchem, the Florida-based commissioner of the Professional Golfers' Association of America. The campaign reported having $375,000 in unpaid debt in June. Michael Halle, an adviser to the governor's political action committee, says it's normal for campaigns to pay off debts after an election. He noted that McAuliffe spent heavily during last year's race to help bolster turnout for all state Democratic candidates. McAuliffe is one of the Democratic Party's premiere fundraisers and is the former chairman of the Democratic National Committee.

RICHMOND, Va. (AP) _ Motorists are being urged to stay focused and alert as deer mating season is creating deadly road hazards in Virginia. AAA Mid-Atlantic says thousands of deer-related crashes take place across the state each year, resulting in fatalities, injuries, and costly vehicle damage. According to the Virginia Department of Motor Vehicles more than half of all deer-related vehicle crashes happen between the months of October and December. Last year, the most Virginia deer-vehicle crashes occurred in Loudoun and Fauquier counties.The auto club is telling motorists to buckle up and reduce speed, be alert and observant, and be on the lookout for groups of deer. AAA also says to slow down and brake instead of swerving.
Roanoke City launched

a new app for citizens called iROANOKE. The app allows residents to report issues like a pothole or downed tree using their smartphone's GPS and camera. Those who have the app can also see existing requests from other people in the community, send updates on issues, and receive phone and e-mail notifications on the status changes on their issues. You can download the free app through Google Play or the App Store.

The Roanoke-based "Pathfinders for Greenways" have just put the finishing touches on the new "Buck Hill Trail" they built at Natural Bridge … it debuts with a ribbon cutting today. The Pathfinders mid-week crew — largely made up of retirees — has built or maintained many of the natural surface trails in the Roanoke Valley.
From Roanoke City Police:  Roanoke Police have obtained two warrants on James Malcolm Calloway, age 27, of Roanoke for the shooting incident in the 700 block of Hanover Avenue NW yesterday afternoon.  Calloway is charged with malicious wounding and use of a firearm to commit the offense.  Anyone with information on Calloway's location can call the Roanoke Valley Crime Line at 540-344-8500.  Tips are anonymous and a reward could be provided for the right information.
The shooting occurred near Lucy Addison Middle School and led school officials to implement "Shelter in Place" procedures that limit who can enter and leave the school building.

Virginia Tech football has its Orange and Maroon Effect games … now Botetourt County announces a "Pink Effect" in recognition of National Breast Cancer Awareness Month. WFIR's Gene Marrano has more: