RICHMOND, Va. (AP) _ Virginia mental health workers have a new tool to find psychiatric beds for people being held for treatment under emergency custody orders. The Virginia Department of Behavioral Health and Development Services says an online statewide psychiatric bed registry went live on Monday.
The Virginia Acute Psychiatric and CSB Bed Registry lists available psychiatric beds at private psychiatric hospitals, state facilities and crisis stabilization units.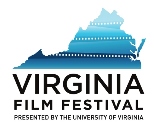 CHARLOTTESVILLE, Va. (AP) _ Organizers are seeking entries for the 2014 Virginia Film Festival. The festival will be held Nov. 6 through Nov. 9 in Charlottesville. Festival organizers on Wednesday invited Virginia filmmakers and those across the world to submit feature films, documentaries, shorts, animation and experimental works.

An independent psychological thriller filmed in the area makes its debut in Roanoke, launching a nationwide push for its April DVD release. Velvet Hall has more…

WISE, Va. (AP) _ Virginia Gov. Terry McAuliffe is barnstorming the state to make his pitch to expand Medicaid eligibility to about 400,000 residents.
The Democratic governor flew to Wise County on Tuesday to meet with doctors, hospital officials and low-income residents who don't have health insurance.
McAuliffe asked them to press their state lawmakers into supporting a plan proposed by the Virginia Senate to accept federal Medicaid dollars and expand eligibility for the publicity financed health insurance program.

Five men from Franklin County face charges stemming from three separate Virginia Department of Alcoholic Beverage Control investigations into moonshine and drug operations in the county. The ABC department announced last week's arrests on Tuesday. Velvet Hall has more…

A public policy think tank based in Richmond says a compromise now being debated in the General Assembly that would offer health care to more low-income Virginians may work as an option to Medicaid expansion. Michael Cassidy is president of The Commonwealth Institute for Fiscal Analysis… he says one promising Senate proposal involving private insurers is viable. WFIR's Gene Marrano has an extended conversation with Cassidy.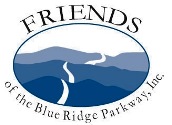 FRIENDS of the Blue Ridge Parkway Roanoke Valley chapter invites you to a meeting next Wednesday (March 12) to find out more information about the next generation of stewards. Velvet Hall has more…
The chairman of Roanoke County's School Board says the decision to cut benefits for part time workers only came after all other options were considered. Drew Barrineau says over the past 4-5 years the school board has – quote – "looked under every rock at how we do business."  WFIR's Gene Marrano has more:

Do you or your kids need a summer job? Roanoke County is starting early by holding a free Recreation and Summer Activities Job Fair this weekend. WFIR's Velvet Hall has details:

RICHMOND, Va. (AP) _ Citing interference, the lead investigator of the events that led to an attack on a Virginia state senator by his son has resigned.
The resignation involves G. Douglas Bevelacqua, the director of the inspector general program for behavioral health in Virginia. In a letter to Gov. Terry McAuliffe, he writes that revisions by his boss would "diminish the report's" value as the state reviews the Nov. 19 attack on Sen. Creigh Deeds.