The Virginia Department of Elections says more than 27,000 people registered to vote during a brief extension of the state's voter-registration deadline.A federal judge granted the deadline's extension Thursday after heavy demand prevented some voters from registering online. U.S. Senior Judge Claude Hilton had ordered officials to reopen voter registration in the commonwealth and keep it open until 11:59 p.m. Friday.Election officials said in a statement Saturday that as of the 11:59 p.m. deadline for online registration, 27,952 voter registration applications had been submitted since the court order. Officials said the final number of applications submitted during the window will be higher when in-person and mailed voter registration applications are processed in the coming days.Mailed voter registration applications had to be postmarked on or before Friday.

The goal for tomorrow's Roanoke "Heart Walk" is to raise $300,000 – and there's still an opportunity to get involved as WFIR's Gene Marrano reports:
Long-time Floyd County football coach Winfred Beale is a finalist in a national competition for most valuable coach. Beale was one of 50 coaches U.S. Cellular chose for the first round, and he and is now one of 15 finalists. The two coaches receiving the most on-line votes will be honored live on ESPN during the Under Armour All-America Game.  Click here for a link to The U.S. Cellular Most Valuable Coach website.

The Science Museum of Western Virginia is holding an afternoon of trick-or-treating and spooky science tomorrow. WFIR's Ian Price has details:

From Christopher Newport University:NEWPORT NEWS, Va. – Republican Donald Trump rebounded slightly from his low point after the "Access Hollywood" tape disclosure, but Democrat Hillary Clinton still holds a double-digit lead in Virginia, according to a tracking survey released Friday by the Wason Center for Public Policy at Christopher Newport University. Clinton leads Trump among likely voters in Virginia, 45-33 percent.
While most attention goes to the presidential election next month, also at stake is which party controls the Senate and House of Representatives. Experts say a congressional district in our region could become important if Democrats come close to achieving a House majority. More from WFIR's Evan Jones.

Local pro hockey fans have waited a long time for this – a new team will take to the ice tonight when the Roanoke Rail Yard Dawgs debut. WFIR's Gene Marrano reports:

ALEXANDRIA, Va. (AP) _ A federal judge has granted a brief extension of Virginia's voter registration deadline after heavy demand prevented some voters from registering online.  Judge Claude Hilton on Thursday ordered an immediate reopening of voter registration in the commonwealth through Friday. At a hearing in federal court in Alexandria, state officials actually wanted to extend the deadline even longer, through Monday. But Hilton said he only wanted to extend the process long enough to make up for the computer glitches that occurred in the hours leading up to the original Oct. 17 deadline. A voter advocacy group sued state officials this week seeking the extension. Virginia elections commissioner Edgardo Cortes says the department will notify voters of the extension. He says they can register online or by mail with a Friday postmark.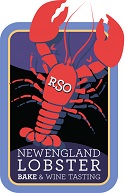 The New England Lobster Bake & Wine Tasting this Saturday will benefit the Roanoke Symphony Orchestra. WFIR's Ian Price has details on the event: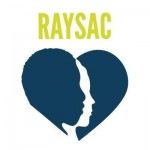 The Roanoke Valley has now participated in the National Drug Take Back day for 12 years. The newest chance to get rid of old prescription drugs is this Saturday as WFIR's Gene Marrano reports: