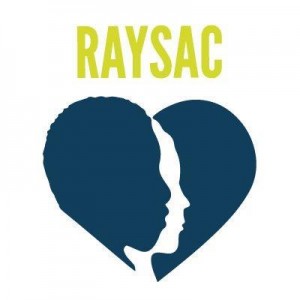 Now that ten years of Drug Free Communities grant funds are ending for the Roanoke Area Youth Substance Abuse Coalition, the nonprofit is looking for ways to raise money. Coalition Director Kathy Graham Sullivan says they reached out the Ceres Foundation, which helps organizations similar to RAYSAC, and Ceres made a matching funds donation challenge of $35,000. RAYSAC has until September 1, 2015 to raise the funds; Sullivan says they're half way there. If you would like more information or to donate, click here.
The new national power plant pollution regulations announced Monday are getting strong reactions. WFIR's Luke Church reports.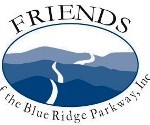 The chairman for the "Friends of the Blue Ridge Parkway" Peaks of Otter chapter is winding up a cross-country bicycle ride to raise money and awareness … he gets a local sendoff this morning as WFIR's Gene Marrano reports:
WASHINGTON (AP) _ Democratic Sen. Tim Kaine of Virginia is backing the international accord with Iran. The former Democratic Party chairman made the announcement on Tuesday in a speech on the Senate floor. He says the deal takes Iran's nuclear program that was on the verge of success and disables it for many years through peaceful diplomatic means. He said the pact reached by the United States, Western powers and Tehran is a "dramatic improvement over the status quo" in boosting global security. Kaine is a member of the Foreign Relations and the Armed Services committees. His support is crucial to the Obama administration and its all-out campaign to secure the backing of congressional Democrats in the face of uniform Republican opposition.

RICHMOND, Va. (AP) _ Virginia Gov. Terry McAuliffe is helping lead a new national effort to give Democrats a greater say in drawing future congressional boundaries. The Democratic Governors Association announced Tuesday that McAuliffe will be co-chairman of a new redistricting fund aimed at ensuring Democratic governors in key states hold power in 2020, when states will begin redrawing congressional maps. Republicans ran a similar effort in 2010 with much success, which has helped the GOP maintain a sizeable majority in the U.S. House. In Virginia, Republicans control 8 out of 11 congressional districts, despite the fact that GOP candidates haven't won statewide office since 2009. McAuliffe will partner with EMILY's List President Stephanie Schriock on fundraising and promoting the new effort, which is being called the 2020 Redistricting Fund.

For the fifth year in a row, The Princeton Review has named Roanoke College one of the best colleges in the United States. According to the Princeton Review survey, students say Roanoke has great career services, a great library and happy students. In addition, the school was named a great college for students who major in business/finance, computer science and psychology.  Roanoke is one of 380 colleges and universities listed in the 2016 edition of The Princeton Review's annual Best Colleges guidebook.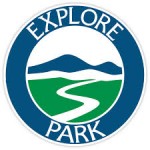 Southwest Virginia artisans are heading to Explore Park to share their crafts this weekend. WFIR's Luke Church has a report.
From Botetourt County Fire & EMS: Daleville, VA – At 3:34 units from Troutville were dispatched to the Tinker Mountain area just off of Interstate 81 Exit 150 for a report of a fire on top of the mountain. First arriving units found there to be a red glow and obvious fire atop the mountain. Additional resources from Botetourt County and the Department of Forestry are on scene. The fire is estimated to be less than 5 acres in size at this time. Crews will remain on scene throughout the day working on containment.

DUBLIN, Va. (AP) _ Proposed updates to Claytor Lake State Park's master plan will be discussed at a public meeting later this month. The proposals include construction of a new park office and welcome center, trails, picnic shelters, cabins, an amphitheater and a three-slip boat dock. The draft master plan also includes restoration of the historic Howe House and improvements to bathhouses, trails and the road that leads to the cabins. The Virginia Department of Conservation and Recreation has scheduled the meeting for Aug. 24 at the park's Water's Edge Meeting Facility in Dublin. State park master plans are updated every 10 years.