RICHMOND, Va. (AP) _ Virginia is giving shoppers a break on buying back-to-school supplies.  Gov. Terry McAuliffe's office says the annual back-to-school sales tax holiday will begin Friday and run through Sunday. During the three-day holiday, shoppers at retail stores statewide won't have to pay sales tax on notebooks, pens, calculators, binders and other school supplies priced up to $20.  Shoes and most clothing items priced up to $100 also will be exempt from the sales tax.  The Department of Taxation has posted a list of eligible items and guidelines on its website, http://www.tax.virginia.gov.
RICHMOND, Va. (AP) _ Lawyers defending former Virginia Gov. Bob McDonnell and his wife against corruption charges say the couple couldn't have been scheming together to accept bribes from a businessman because their marriage was falling apart.
The attorneys said the couple had a long-broken marriage and that Maureen McDonnell had developed a crush on a businessman who is the prosecution's star witness.
The McDonnells are charged in a 14-count indictment with accepting more than $165,000 in loans, designer clothes, vacations and a Rolex watch from Jonnie Williams, the CEO of dietary supplements maker Star Scientific. Prosecutors say that in exchange, they helped to promote Williams' business. If convicted, they could face decades in prison.
The trial is set to resume Wednesday morning with the continued testimony of Williams' assistant, Jerri Fulkerson.

Roanoke City Council has taken the lead in sponsoring a "Youth Summit" this Saturday at William Fleming High School … its billed as a place where 8th through 12th graders and their parents or guardians can learn about various services available to youth and families. WFIR's Gene Marrano has the story:
Former Roanoke Congressman Caldwell Butler is being remembered for his political courage during the Watergate era. Butler died two nights ago at age 89.  He is best known as a Republican who, in his first term, voted for President Richard Nixon's impeachment, and as WFIR's Evan Jones reports, Butler went to some unusual lengths before reaching his decision.
RICHMOND, Va. (AP) _ An attorney for the wife of former Virginia Gov. Bob McDonnell says during the couple's corruption trial that their marriage was broken and the former first lady developed a crush on a businessman who gave the McDonnells gifts and cash.   The McDonnells are charged with accepting more than $165,000 in gifts and loans from businessman Jonnie Williams in exchange for helping promote his dietary supplements company.
Maureen McDonnell's lawyer William A. Burck said Tuesday during opening statements that the former first lady was "duped" by Williams into thinking he cared for her.  Burck said Williams also fooled the Department of Justice and has received immunity from a $10 million stock fraud investigation in exchange for testifying against the McDonnells. The former governor's lawyers' opening statements are to follow.
Earlier in the day, a federal prosecutor said the government will prove Virginia's former governor and his wife illegally lined their pockets with gifts from a businessman who sought their influence to promote his company.  Assistant U.S. Attorney Jessica Aber delivered the government's opening statement Tuesday. Aber said Jonnie Williams will testify under immunity that he initially lied to investigators when he said he was a personal friend of the McDonnells and wanted nothing in return for his generosity.

August 1st through the 3rd is Virginia's annual tax-free weekend for school supply shopping … its also a chance to donate to the less fortunate. WFIR's Gene Marrano has more:
ROANOKE, Va. (AP) _ Caldwell Butler, a five-term Republican congressman from Virginia who voted for President Richard Nixon's impeachment, has died. Former Virginia attorney general Richard Cullen and officials with Oakey's Funeral Service in Roanoke say Butler died Tuesday. The Roanoke resident was 89.  An attorney, Butler represented Virginia's 6th congressional district in the U.S. House from 1972 to 1982.  Watergate unfolded during his first term. He helped the House Judiciary Committee draft the Nixon impeachment articles and later voted for them, admitting it took a toll on his political career. Nixon resigned in August 1974 before the full House debated his impeachment. Cullen served as Butler's press secretary during the impeachment proceedings. Oakey's is in charge of arrangements, which are incomplete. Butler's wife, June, died last month.
RICHMOND, Va. (AP) _ A jury has been selected for the corruption trial of a former Virginia governor and his wife.  The jury of eight men and four women was seated Monday evening for the trial of Bob and Maureen McDonnell. Opening statements are set for Tuesday.  The McDonnells are charged in a 14-count indictment with accepting more than $165,000 in gifts and loans from the CEO of a dietary supplements company in exchange for helping promote his products. Their trial is expected to last at least five weeks.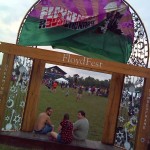 Good weather … improved shuttle service from remote lots – and more elbow room … Floyd Fest made a strong comeback this year according to its co-founder. FloydFest sold fewer tickets and improved the shuttle service after some problems in 2013. WFIR's Gene Marrano was there: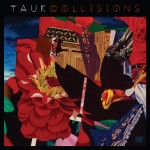 WFIR's Gene Marrano spoke backstage at FloydFest with the four members of Tauk, a New York City-based instrumental group. Here's an extended conversation with AC Carter (keyboards), Charlie Dolan (bass), Matt Jalbert (guitar) and Isaac Teel (drums), plus the cut "Friction" from their new album Collisions.
Same-sex marriage supporters are rejoicing, but advocates of Virginia's same-sex marriage ban say "not so fast" after a federal appeals court ruled the ban violates the U.S. Constitution. Same-sex ceremonies are not yet permitted in Virginia , and as WFIR's Evan Jones reports, whether or when they might begin is not yet clear.