RICHMOND, Va. (AP) _ Virginia Gov. Terry McAuliffe wants a $100 aggregate gift cap for state lawmakers and is vetoing several pro-gun bills. McAuliffe told reporters at a Capitol news conference Friday that he was amending a last-minute ethics package lawmakers passed last month.  The governor said he wants lawmakers to be barred from accepting repeated gifts from lobbyists. Lawmakers wanted gifts capped a $100 per gift rather than an aggregate limit. The Democratic governor said he's also vetoing a handful of pro-gun bills. The Republican-controlled General Assembly defeated several gun-control bills the governor supported in this year's legislative session, which ended in February. State lawmakers are due back in Richmond to consider McAuliffe's vetoes and amendments on April 15.

The Patriots of Patrick Henry High School battles for another forensics team championship tomorrow … as WFIR's Gene Marrano reports:
Pulaski County authorities this morning said they're moving forward with the investigation into the death of five-year-old Noah Thomas. Five days of searching for young Noah came to a tragic end yesterday with the discovery of his body in a septic system near his home in Dublin. Assistant Pulaski County Administrator Anthony Akers this morning read a statement from Sheriff Jim Davis.
"This investigation will be focused on facts and physical evidence and will not be driven speculation nor rumors," the statement said. The sheriff did not appear at the news briefing, and Akers said he could not answer questions about the investigation. The sheriff yesterday said that Noah's body was sent to the medical examiner's office in Roanoke for an autopsy. He said the family has been cooperative in the investigation.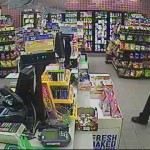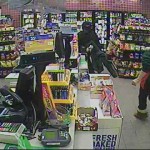 Early Saturday morning, March 21, 2015 at approximately 1:30 AM, a subject entered the Stop In Food Store in Boones Mill dressed in black clothing and carrying what appeared to be a rifle or shotgun under a jacket. The clerk was away from the counter at the time. The suspect opened the register and removed an undisclosed amount of cash. The suspect then fled on foot across Virgil H. Goode Hwy. The suspect is described as being 5'1" – 5'5", weighing approximately 160-170 pounds. The suspect was wearing black tennis shoes, black pants, black jacket and wearing a black mask. No suspect vehicle was identified. The Franklin County Sheriff's Office is asking anyone with information related to this crime to contact the Crime Line anonymously at 540-344-8500 or contact Investigator J. Mason at 540-483-3064.
Carilion Clinic's second annual Employee Art Show is part of its "healing arts program," … and a chance to show how talented employees and family members are … more from WFIR's Gene Marrano:

Click below for link to art show and to vote for People's Choice Award:
Controversy swirls around this weekend's NASCAR race in Martinsville, but this one has nothing to do with anything happening on the track. As WFIR's Evan Jones reports, it's all about hot dogs.
CHARLOTTESVILLE, Va. (AP) _ One charge filed against the suspect in the slaying of a University of Virginia student has been dropped in Charlottesville because the same charge is being pursued in Albemarle County, where the woman's body was found. Jesse Leroy Matthew Jr. appeared by way of video feed into Charlottesville General District Court on Thursday as a charge of abduction with intent to defile was dropped. He is being held for trial, which is scheduled for June. The 33-year-old Charlottesville man has been charged in Albemarle County with first degree murder in the death of 18-year-old Hannah Graham. He also is charged with abduction with intent to defile. Graham disappeared Sept. 13 after a night out with friends. The remains of the northern Virginia woman were found Oct. 18.
RICHMOND, Va. (AP) _ Virginia Attorney General Mark Herring is launching an effort aimed at combatting predatory lending. Herring announced the move Thursday at a field hearing of the federal Consumer Financial Protection Bureau in Richmond. The agency announced proposed rules to set standards for the industry. Herring's office is aiming to develop a plan to revitalize consumer protection efforts by May 1. Critics of payday lending say short-term, high-interest loans prey on the poor. Defenders counter that they offer an option for people who find themselves in a desperate financial fix. Virginia's efforts in regard to predatory lending will focus on enforcement actions, education and prevention, strengthening and expanding partnerships with other groups and examining new laws. Herring's strategy also will include alternative lending solutions for consumers.

RICHMOND, Va. (AP) _ State education officials are developing regulations to limit the use of restraint and seclusion to discipline unruly students. Signed into law by Gov. Terry McAuliffe, the Virginia legislation requires the state Board of Education to develop the statewide regulations governing the use of those disciplinary practices. Critics say such techniques are almost always unnecessary to keep order in the classroom. The law was passed over the objections of lobbyists for school boards and principals who said it would allow school administrators too little discretion. The regulations will be drafted by November. Then they will be presented for public comment at a minimum of two hearings. Virginia is the 33rd state to govern the use of seclusion and restraint in schools by law or regulation.
DUBLIN, Va. (AP) _ Authorities say the body of a 5-year-old boy who had been missing since Sunday has been found in a septic tank near his home. Pulaski County Sheriff Jim Davis announced the discovery Thursday during a brief news conference. Noah Thomas was last seen by his mother on Sunday morning at the family's home in Dublin. Several hundred law enforcement officers and volunteers had been searching for him since then. Police had received more than 100 tips from around the country. Davis said earlier Thursday that the tips included sightings of boys and reports of suspicious vehicles in the child's neighborhood. Davis stressed after Noah's discovery that no one is in custody and an investigation is continuing. He said the boy's family is cooperating with investigators.