F

rom Appalachian Power: While we expect to reduce outage numbers significantly through tonight, we anticipate that many customers will not have service restored until late Thanksgiving night. Complete restoration, especially in remote areas or in outages cases that affect small numbers of customers, is likely to persist through Friday. Heavy, wet snow fell across parts of Appalachian Power's southwest Virginia and southern West Virginia service areas Wednesday, damaging electric facilities and leaving more than 22,000 customers without electric service.
(Continue reading for the rest of the news release.)
The Alzheimer's Association says holiday gatherings are a good time for people to assess older relatives for signs of dementia. Sue Friedman, President and CEO the Central and Western Virginia chapter of the Alzheimer's Association, says Alzheimer's Disease is not a normal part of aging and those who notice the warning signs need to take action. Read the rest of this story »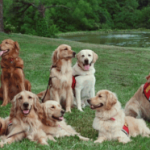 The holiday season often means more stress – and people giving up their pets in some cases … that's one reason for today's "Empty the Shelter" event, as cats and dogs look for new homes.  More from WFIR's Gene Marrano:
VDOT says it is has been preparing to handle winter weather for months, and it is ready for whatever snow comes down. That includes ensuring adequate supplies of things like road salt and getting equipment ready for winter use. WFIR's Evan Jones has the story.

RICHMOND, Va. (AP) _ The Virginia Board of Education will conduct public hearings on revisions to the history and social science Standards of Learning at five historic sites across the state.The standards were last revised in 2008. They prescribe the knowledge and skills students are expected to master in the subject area by the end of each grade or course. Four of the hearings are set for next week, starting Tuesday at Thomas Jefferson's Monticello. That will be followed the next day by a hearing at the Edith Bolling Wilson Hotel in Wytheville. Two hearings are set for Thursday, at George Washington's Mount Vernon and Colonial Williamsburg. The series wraps up Jan. 6 at Virginia Union University in Richmond. All hearings begin at 7 p.m. Speakers can register starting at 6:30.

CHARLOTTESVILLE, Va. (AP) _ The University of Virginia Board of Visitors is focusing on alcohol as a contributing factor in sexual assaults on campus, with one member calling for a ban on underage drinking.Tuesday's board meeting was held to discuss allegations of sexual assault that have rocked the campus following a widely circulated article. Rolling Stone published the piece describing a woman's account of a brutal gang rape and what the magazine called a hidden culture of sexual violence. Board member Bobbie Kilberg's suggestion to ban underage drinking was met with some resistance from student leaders. Tommy Reid, president of the school's Inter-Fraternity Council, says a ban could push drinking underground. UVa President Teresa Sullivan has asked police to investigate the alleged rape at the Phi Kappa Psi house, and the school has temporarily banned fraternity activities.

CHARLESTON, W.Va. (AP) _ Ski and snowboard season is getting underway in West Virginia. Snowshoe Mountain will be first with a Wednesday opening. Winterplace will offer three days of alpine skiing starting Friday, then officially open full time on Dec. 12, along with Timberline. Canaan Valley opens Saturday.West Virginia Ski Areas Association spokesman Joe Stevens says snow already has fallen in the mountains, where temperatures have been cold enough for man-made snowmaking as well. He says that means excellent season-opening conditions. The ski and snowboard season traditionally runs from Thanksgiving through early April.

RICHMOND, Va. (AP) _ Powhatan Republican state Sen. John Watkins will not seek another term after his term expires in 2016. The longtime senator said Tuesday that he plans to spend more time with his family. Watkins is a moderate Republican who has clashed with his party's conservative wing over issues like transportation spending and Medicaid. As chairman of the Senate Commerce and Labor Committee, Watkins had considerable sway in the Senate. He represents a Richmond area swing district that has favored Democratic candidates in recent statewide elections. Democrats say they will spend heavily to compete in during the 2015 election.
Its a long-standing Thanksgiving tradition … Kroger Mid-Atlantic helped distribute frozen turkeys and all the trimmings to some needy families this morning. Kroger supplied the birds and other food items to Feeding America-Southwest Virginia in Salem. More from WFIR's Gene Marrano:

RICHMOND, Va. (AP) _ A Virginia elections official is calling for a review of the status of voting equipment in the state. Voting equipment malfunctions were reported in almost a dozen localities during the Nov. 4 general election. Virginia Department of Elections commissioner Edgardo Cortes tells The Richmond Times-Dispatch that there's no reason to believe the malfunctions were intentional. He says election officials want to conduct a full review so there's no question. Cortes told the State Board of Elections on Monday that the malfunctions appear to be related to aging equipment. Cortes also told the board that almost 800 provisional ballots were cast in the election because voters didn't have valid identification under Virginia's new photo ID law.