It happens every year: gas prices go up as spring draws near, and we are likely to see some of this year's sharpest price increases in the weeks just ahead. The story from WFIR's Evan Jones.

RICHMOND, Va. (AP) _ Exports of goods from Virginia to more than 230 destinations around the globe increased about 6 percent in 2014. The Virginia Economic Development Partnership says exports rose to $19.2 billion last year, up from $18.1 billion in 2013. Manufactured goods accounted for 79 percent of all Virginia merchandise exports in 2014, followed by agricultural exports and mineral fuel. Agricultural exports rose 16 percent to $2.9 billion. Virginia's top commodity was industrial machinery, totaling $2.5 billion. Electrical machinery was the second-largest, followed by vehicles and plastics. For the 18th consecutive year, Canada topped the list of destinations for Virginia exports and totaled about 19 percent of all the state's exports. China was second on the list with 10 percent of the exports and Mexico was third with more than 6 percent.
RICHMOND, Va. (AP) _ Former Virginia Gov. Bob McDonnell is appealing his public-corruption convictions. McDonnell filed a "notice of appeal" Monday with the 4th U.S. Circuit Court of Appeals in Richmond, Virginia. The court has scheduled arguments in the case for the week of May 12. A jury in September found the McDonnells guilty of doing favors for a nutritional supplements executive in exchange for $165,000 in gifts and loans. The former governor was sentenced last month to two years in prison. His wife was sentenced on Feb. 20 to one year and one day in prison. Both are free on bond. Maureen McDonnell's notice of appeal was filed earlier Monday. In the appeal, Bob McDonnell argues that his convictions were based on a definition of bribery that would make virtually every politician a criminal.

TOANO, Va. (AP) _ Lumber Liquidators is refuting a "60 Minutes" report that raised health concerns about some of its laminate flooring products and pushed its stock price to its lowest level in more than two years. In a printed statement on Monday, Lumber Liquidators said all of its laminate flooring meets the safety standards set by regulators throughout the U.S. The defense came the day after "60 Minutes" aired findings that some of Lumber Liquidators' flooring made in China had high levels of formaldehyde, a carcinogen. The tests by three certified labs concluded the amounts of formaldehyde failed to meet California's emissions standards. Lumber Liquidators' stock plunged $11.15, or more than 21 percent, to $40.71 in early afternoon trading. Earlier in the session, the shares fell to $8.19, the lowest since July 2012.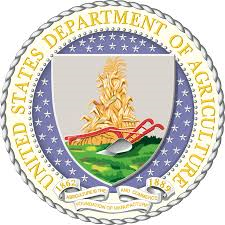 The Virginia Department of Agriculture and Consumer Services says growers broke national records with a yield of 4,350 pounds per acre. That is based on data from the U.S. Department of Agriculture's National Agricultural Statistics Service. The Virginia yield was several hundred pounds more than the national average yield. Virginia growers credit several factors for their success, including improved seed varieties and longer rotations. The state's top producers were Walter F. Drake Jr. and his sons, Matt and Jason, from Southampton County. In 2014, Drake Farms yielded 6,058 pounds per acre on 119 acres. Virginia's peanut crop is grown in the southeastern part of the state.

The Grandin Theatre Foundation is now debt free – the vintage movie house in Roanoke's Grandin Village has paid off all debts associated with renovation costs and conversion to a digital format … executive director Ian Fortier says there are still good reasons to look for grants and private donations.  He says cutting operational costs and bringing in more popular movies also helped the bottom line last year. WFIR's Gene Marrano spoke with Fortier this morning:
Those Italian dishes prepared at a downtown Market Plaza eatery in Roanoke are created by an executive chef who just did a star turn on FOX television's "Hell's Kitchen" … her first appearance is tomorrow night at 8 … as WFIR's Gene Marrano explains.
Today is deadline day for federal prosecutors and attorneys for former Governor Bob McDonnell — the final day to submit briefs in his appeal. McDonnell wants a federal appeals court to overturn his corruption convictions. WFIR's Evan Jones has the story.

RICHMOND, Va. (AP) — Virginia's 2015 legislative session is in the books. Lawmakers adjourned Friday after passing legislation at the last minute aimed at tightening the state's ethics rules for public officials and curbing sexual assaults on Virginia's college campuses. The ethics-reform proposal puts a $100 cap on gifts lawmakers can accept — including meals, entertainment and travel — from lobbyists and their clients, or others seeking to do business with the state. Lawmakers were spurred to reform the state's ethics rules following the conviction last year of former Gov. Bob McDonnell on corruption charges. Other measures passed this session include legislation assuring that a mother can breastfeed her baby in public, Virginia's first effective medical marijuana legislation, and a bill that adopts two new official state songs.

Roanoke police searched Guys & Dolls Billiards on Williamson Road Northeast Friday on suspicion of illegal gambling and stolen property being sold to the business owner. Roanoke police say the investigation was conducted with the assistance of confidential informants who would sell items that were represented as stolen. They also played video poker machines inside the business that paid currency for winnings. Due to the conditions of the building when the search warrant was executed, code enforcement was notified and responded. At this time, the building has since been condemned. Police say charges are pending.