RICHMOND, Va. (AP) _ Appalachian Power is proposing ways for its Virginia customers to reduce energy usage and demand. The utility on Friday filed a request with the State Corporation Commission seeking approval for four residential programs and two for commercial and industrial customers. The residential programs would provide home assessments and incentives for long-term energy reduction; provide free pickup and cash incentives for removing second refrigerators or freezers from the power grid; give incentives if new manufactured housing is built to efficiency standards; and offer retail rebates and markdowns for high-efficiency lighting and appliances.  A financial incentive for commercial and industrial users would tie to specific results from installing high-efficiency lighting and heating and cooling equipment. Another would provide rebates for certain larger energy conservation projects. Appalachian Power has about 500,000 Virginia customers.

What if someone walked into a downtown building and started shooting? A Roanoke City department has a plan in place.  so says Emergency Management Coordinator Marci Stone … more from WFIR's Gene Marrano:

Suicide Prevention is in the spotlight tomorrow morning … its an issue few people want to talk about – but tomorrow it comes "Out of the Darkness." More from WFIR's Gene Marrano:
The man who discovered a key piece of evidence that links Morgan Harrington's murder to a 2005 rape in Fairfax hopes it leads to successful prosecutions. That evidence is Harrington's t-shirt. WFIR's Evan Jones has the story.

A new poll of "Millennials"–those in the 18 to 35 age group shows a preference for Democrat Mark Warner in next month's Senate election. Quentin Kidd does the polling for Christopher Newport University.  He says 47 percent of Virginians in the Millennial age group prefer Mark Warner.  The Libertarian Robert Sarvis is second with 24 percent.  Republican Ed Gillespie comes in third at 11 percent.  Kidd says the challenge for Warner is getting those "Millennials" out to vote, when 59 percent of them say they're not paying much attention to the campaign.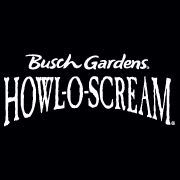 Busch Gardens is being sued by a woman who says she was trampled during the amusement park's annual Howl-O-Scream event. Brittany Lipscomb says that other patrons struck her from behind and knocked her down as they were being chased by costumed Busch Gardens employees carrying fake chain saw. She was pregnant at the time. Busch Gardens says it does comment on pending lawsuits.

Carilion Roanoke Memorial Hospital is the first medical center in the state and the Carolinas to implant a new miniaturized, wireless monitoring sensor to manage heart failure patients. The new technology, called CardioMEMS HF System, is the first and only FDA-approved heart failure monitoring device that has been proven to significantly reduce hospital admissions when used by physicians to manage heart failure.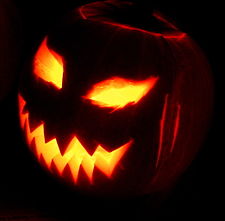 Lots of costumed kids are expected to trick-or-treat at businesses on Salem's Main Street from 10:00 to 11:00 tomorrow morning to kick off Pumpkinfest. Nathan Wooden with Salem Parks and Recreation says there are lots of activities, including the popular "chefs versus surgeons" pumpkin carving contest. Pumpkinfest runs from 11:00 to 2:00. The $1.99 admission benefits Special Olympics…kids in costume get in free.
RICHMOND, Va. (AP) _ Former Virginia first lady Maureen McDonnell's sentencing on nine public corruption convictions has been set for Feb. 20.  McDonnell had originally been scheduled for sentencing Jan. 6, but she asked for a postponement because one of her attorneys has a scheduling conflict that day. U.S. District Judge James Spencer approved her motion last week and set the new sentencing date Thursday. Former Gov. Bob McDonnell and his wife were convicted in September of performing "official acts" to promote former Star Scientific Inc. CEO Jonnie Williams' dietary supplement products in exchange for more than $165,000 in gifts, trips and loans.  Bob McDonnell was convicted on 11 public corruption counts. His sentencing remains set for Jan. 6.
FAIRFAX, Va. (AP) _ A judge in Fairfax County has issued a bench warrant to bring the man accused of abducting a missing University of Virginia student to Fairfax to face charges in a separate crime. Fairfax County prosecutors sought and received the bench warrant Thursday for Jesse Matthew. He's charged with attempted capital murder and other charges in a 2005 sexual assault in Fairfax City. Matthew is currently being held in the Charlottesville area on charges of kidnapping University of Virginia student Hannah Graham. Officers searching for Graham found human remains on Saturday. The remains have not yet been identified. It's not clear when Matthew will make an initial appearance in Fairfax. Fairfax County Commonwealth's Attorney Ray Morrogh has indicated he will cooperate with prosecutors in the Graham case.