Exposing high school students to some of those real-world "soft skills" they may need for employment is one reason a new "job shadowing" program has been created by the Salem City School Division … WFIR's Gene Marrano reports:
Fifteen private colleges in Virginia are joining forces in efforts to develop plans for solar power on their campuses. The colleges will share in an $800,000 federal grant to lay the groundwork for bringing solar to their grids. As WFIR's Evan Jones reports, Hollins University is one of the colleges making solar plans.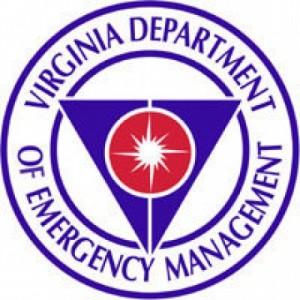 RICHMOND, Va. (AP) _ Nearly 400,000 Virginians have registered to participate in a statewide tornado drill. The March 17 drill is intended to prepare businesses, schools and colleges, families and individuals in the event of a tornado. The annual drill is a joint effort of the Virginia Department of Emergency Management and the National Weather Service. Jeff Stern is state coordinator of emergency management. He says 12 tornadoes hit the state in 2014, causing numerous injuries and more than $700,000 in property damage. Registration for the tornado drill is not necessary, but people can learn more by signing up at www.ReadyVirginia.gov.

RICHMOND, Va. (AP) _ Critics say new ethics legislation passed by the Virginia General Assembly won't accomplish its main goal: preventing another scandal like the one that engulfed former Gov. Bob McDonnell. Lawmakers passed ethics reform bills in the final minutes of the 2015 legislative assembly last week. Proponents said the bill, with new limits on gifts and travel, will help restore the public trust following McDonnell's conviction on corruption charges last year. But critics say there were many issues highlighted by the McDonnell scandal that lawmakers have not addressed in two straight legislative sessions. For instance, Fairfax County Democratic Del. Scott Surovell said there's still no provision preventing public officials from accepting loans with highly generous terms like McDonnell and his wife did with vitamin salesman Jonnie Williams.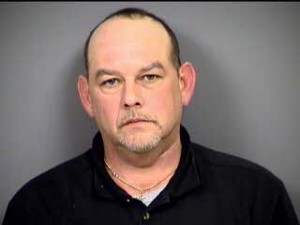 A grand jury in Botetourt County has indicted a Lexington man for second-degree murder in an alleged case of road rage. 51-year-old Barry Samuel Camden was arrested at his home and charged in connection with the death of 62-year-old Terry W. Kelly of Buchanan. On August 27, 2014, Kelly told deputies that he'd been in a fight with someone who cut him off on I-81 near Exit 162. He declined to press charges. The next day, Kelly had medical issues at home, was taken to the hospital and died September 16, 2014. The grand jury indicted Camden after hearing testimony from the medical examiner. Camden is currently being held in the Botetourt County Jail with no bond awaiting a September 26, 2015 arraignment before the Botetourt County Circuit Court Judge.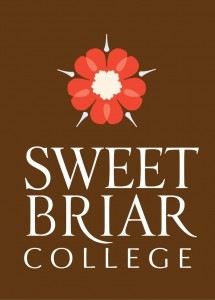 SWEET BRIAR, Va. (AP) _ Sweet Briar College will shut down this summer because of financial issues. The private women's college in Sweet Briar announced the Aug. 25 closure Tuesday in a news release. The college says its board of directors approved the closure on Saturday. Sweet Briar attributed the decision to what it calls "insurmountable financial challenges." President James F. Jones says in the release that he, the board and several alumnae have searched for solutions. But they concluded they couldn't change two realities. Jones says one reality is a decline in the number of students who choose to attend small, rural, private liberal arts colleges. The other is the unsustainability of an increase in the college's tuition discount rate.
CHARLOTTESVILLE, Va. (AP) _ Attorneys for the man charged with abducting and killing a University of Virginia student are asking a judge to delay his trial. Media outlets report that Jesse Matthew Jr.'s lawyers filed a motion for a continuance Monday. They also asked the state to provide a DNA expert. Albemarle County Circuit Judge Cheryl Higgins is expected to consider the requests at a hearing Wednesday. The 33-year-old Matthew is charged in 18-year-old Hannah Graham's death. His trial on charges of abduction with intent to defile and first-degree murder is scheduled to begin June 29. Matthew also faces trial June 8 on charges of attempted murder and sexual assault in Fairfax County. Authorities also say forensic evidence links Matthew to slain Virginia Tech student Morgan Harrington. He has not been charged in that case.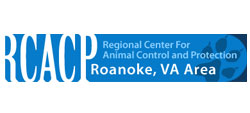 Angels of Assisi in Roanoke says aggressive efforts to find new homes for pets, especially cats, means the Regional Center for Animal Care and Protection has reached a no-kill status for the first time in its history. That means all animals survived except those that could not be rehabilitated for adoption. Over 90% of animals left the regional shelter in February with new owners. Executive Director of Angels of Assisi Lisa O'Neill, says she credits creative hard work and keeping adoptable cats out in the community, mainly in local PetSmart and PetCo stores, as the turning point.

The full-service outfitter known as Roanoke Mountain Adventures is not waiting for renovations at the Wasena Station building to be finished … co-owner James Revercomb says instead they will open on April 1st inside the nearby River House. The permanent location for Roanoke Mountain Ventures at Wasena Station may not be ready until June … because the former home for the Virginia Museum of Transportation is in a flood plain, Revercomb says there is more extensive remodeling needed. He spoke with WFIR's Gene Marrano about his new venture, which will cater to outdoor recreation enthusiasts:
Two healthcare degree programs at the Jefferson College of Health Sciences are getting high marks from a website that tracks such things … more from WFIR's Gene Marrano: