From Roanoke County Public Schools: Citing personal and family reasons, Frank Dent, principal at Northside High School, has requested to be relieved of his principal duties, effective immediately. Additionally, Mr. Dent has announced he will officially retire at the end of the 2015-16 school year. Mr. Dent, 56, joined Roanoke County Public Schools in 1998 as the assistant principal at Northside High School. He became principal of the school in 2003 and has served in that role until his retirement this year. Prior to joining Roanoke County Public Schools, Mr. Dent was a teacher and athletic director for Roanoke City Public Schools from 1983-1994. He also served as an assistant principal in Springfield, VA from 1994-1998.
(Continue reading for the rest of the news release.)
Pulaski County Judge Bradley Finch has found Ashley White guilty of all three child abuse and neglect charges. White is the mother of Noah Thomas, the five-year-old boy found dead in a septic tank last March behind the family's home. The judge's verdict follows a two-day trial that centered around whether White criminally left her two children unsupervised. Noah's father, Paul Thomas, awaits a separate trial. Ashley White's sentencing is set for May.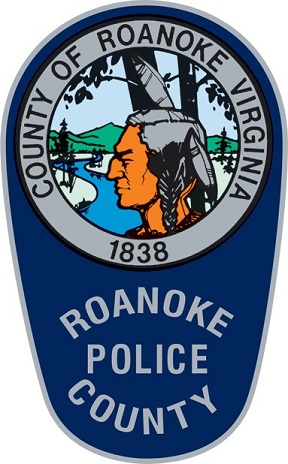 Roanoke County police now say they suspect a murder-suicide took place in the 1900 hundred Block of Pinewood Drive earlier this week. Early Monday morning police received a call from 79-year-old Henry Rothrock – claiming he had killed his 81-year-old wife Nora and was going to kill himself. Both were dead when the police arrived around 2-am. The investigation continues.
LEXINGTON, Va. (AP) _ Washington & Lee University has named the school's next president. The university announced in a press release on Friday that its board of trustees has elected William Dudley, provost and philosophy professor at Williams College in Williamstown, Massachusetts, to be the next president. Dudley will assume the post in January, succeeding Kenneth Ruscio, who announced in May that he would step down. Ruscio will remain in office until Dec. 31. Dudley was born in Charlottesville and raised in Arlington. He received his B.A. in mathematics and philosophy, magna cum laude, from Williams in 1989, and an M.A. and a Ph.D., both in philosophy, from Northwestern University. He joined the Williams faculty in 1998. His area of expertise is German idealism, from Kant to Hegel.

The first official Disc Golf Ice Bowl was held in Missouri in 1987, now one is coming to the Greenfield Disc Golf Course in Botetourt County. It's being organized by Roanoke Disc Golf and registration is open. WFIR's Starr Anderson has the details:
To register for the event contact Dustin Olin at (540) 797-3477 or dustinwsp@gmail.com
Six Roanoke City Council candidates running in tomorrow's Democratic firehouse primary from 12-to-7 at the Berglund Center will be whittled down to three nominees that will advance to the May 3rd general election,

and two current City Council Democrats want to be Mayor.  WFIR's Gene Marrano has an election roundup – here's a "Longer Listen":

The second day of testimony begins in Pulaski County this morning at 9 a.m. in the trial of Ashley White, who faces child abuse and neglect charges in the death of her 5-year-old son Noah Thomas. More from WFIR's Ian Price.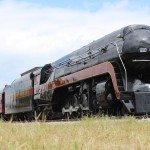 The only class J steam locomotive in existence – the J-611 owned by the Virginia Museum of Transportation in Roanoke – begins its 2016 passenger excursion schedule in April. More from WFIR's Gene Marrano:

Roanoke-based Advance Auto Parts is still in process of fully digesting the acquisition of General Parts International in 20-14 — a purchase that included many Carquest stores that will undergo changes this year.  Advance says net earnings for the last three months of 2015 were down a bit from the year before. More from WFIR's Evan Jones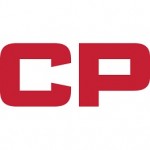 OMAHA, Neb. (AP) _ Canadian Pacific has created a website to showcase all of its arguments for its proposed takeover of Norfolk Southern railroad. Most of what's on the website is from Canadian Pacific's previous statements and reports on the proposed merger. But the site also lists the question Canadian Pacific plans to ask Norfolk Southern shareholders this spring. Canadian Pacific wants Norfolk Southern investors to vote on whether they want the two railroads to discuss a merger. Norfolk Southern, with headquarters in Norfolk, Virginia, has rejected all of Canadian Pacific's takeover offers. The latest one was worth roughly $30 billion. Norfolk Southern doesn't plan to create its own website about the proposed deal. All of its statements on Canadian Pacific's offers are listed on the news section of its corporate site.
Canadian Pacific's website can be found here.
Norfolk Southern's website can be found here.