Virginia Beach police say one of former Gov. Bob McDonnell's sons has been arrested for driving under the influence. Police say 23-year-old Robert Ryan McDonnell was arrested in the Sandbridge section of Virginia Beach early Thursday morning. Police say he refused a breath test and is not currently in custody. Police say Ryan McDonnell lives in Glen Allen, a suburb of Richmond. Last year, McDonnell's other son, Sean McDonnell, was found guilty of public intoxication in Charlottesville near the University of Virginia.

RICHMOND, Va. (AP) _ Virginia is taking additional steps to make it easier for convicted felons to regain their voting rights. Gov. Terry McAuliffe announced policy changes Thursday that will shorten the application process for people convicted of more serious crimes. The changes include eliminating notarization, letters to the governor and other requirements. The application was reduced from 13 pages to one. In April, McAuliffe reduced the waiting period for violent felons to apply for restoration of rights from five years to three. He also removed drug offenses from a list of violent crimes that are subject to the waiting period. McAuliffe says more than 5,100 ex-offenders have regained voting rights this year.  The Virginia Department of Elections says 71 percent of Virginians who regained their voting rights this year have registered to vote.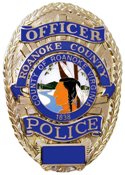 From Roanoke County Police – On November 19, the Roanoke County Police Department was notified that a tower site on Poor Mountain had been broken into and various items stolen. As the investigation progressed, it was determined that additional tower sites on Poor Mountain had suffered property damage. The subsequent investigation led to the arrest of the following individuals:
Connie Light, 59, of Copper Hill, was charged with Conspiracy to Commit Grand Larceny.
Daniel Light, 24, of Copper Hill, was charged with Damaging Property, Grand Larceny and Conspiracy to Commit Grand Larceny.
William Dillon, 30, of Floyd, was charged with Damaging Property, Grand Larceny and Conspiracy to Commit Grand Larceny.
Matthew Ratcliffe, 26, of Floyd, and Amanda Hale, 23, from Copper Hill, will also be charged with Damaging Property, Grand Larceny and Conspiracy to Commit Grand Larceny.
Ratcliffe and Hale are currently fugitives. Anyone with information on their whereabouts is asked to call the Roanoke County Police Department at (540) 562-3265 or the Floyd County Sheriff's Office at (540) 745-9334.
RICHMOND, Va. (AP) _ A Virginia Democratic state lawmaker is resigning from office after recently entering a plea in connection with accusations that he had an improper sexual relationship with a teenager. Del. Joseph D. Morrissey sent a letter Thursday to the House speaker saying he will resign, effective Jan. 13. Morrissey entered the Alford plea last week in Henrico County Circuit Court on a misdemeanor count of contributing to the delinquency of a minor. In an Alford plea, a defendant acknowledges there is sufficient evidence for a conviction but doesn't admit guilt. According to prosecutors, the 57-year-old Morrissey and a 17-year-old girl who worked for him had sex multiple times at his law office in August 2013 and texted their friends about it.
The proposed Mountain Valley Pipeline brought competing interests to the Salem Civic Center Wednesday night.   The story from WFIR's Kelsea Pieters:

Governor McAuliffe will once again attempt to tie Medicaid expansion to the state budget, setting the stage for another likely bitter and partisan General Assembly session. Last year's battle nearly shut down state government until Republicans regained control of the Senate. WFIR's Evan Jones has the story.

CHARLOTTESVILLE, Va. (AP) _ University of Virginia President Teresa Sullivan says the school will make public reviews of how it responds to sexual assault allegations. The Daily Progress (http://bit.ly/1r2m0Lf ) reports that Sullivan announced the move Wednesday at a Faculty Senate meeting. Sullivan established an ad hoc group to conduct a review of the school's policies and practices. She also asked the Charlottesville police to conduct a review. Another review will be done by an independent counsel. The reviews follow a Rolling Stone article describing an alleged gang rape at a fraternity house. The magazine has since apologized for what it calls discrepancies in details of the account. The university also is being reviewed by the Southern Association of Colleges and Schools and the U.S. Department of Education's Office for Civil Rights' Title IX.

RICHMOND, Va. (AP) _ The Virginia Foundation for Healthy Youth is awarding grants to groups across the state for youth tobacco-use prevention programs. The foundation says the $9.2 million in funding over the next three years for 62 groups will fund classroom-based prevention programs for preschool through high school students. Officials also say 24 other groups will share $48,000 to start or support chapters of its teen volunteer group that promotes healthy, tobacco-free lifestyles for youth. Y Street was named the top youth advocacy group for tobacco-use prevention in the nation in 2011 by the Campaign for Tobacco Free Kids. In 2013, the group added 527 new members, who collectively completed nearly 1,000 projects and volunteered more than 3,000 hours. Since 2004, more than 7,000 teens statewide have participated in Y Street.
RICHMOND, Va. (AP) _ Gov. Terry McAuliffe says he has not received any big-ticket gifts since taking office this year, a notable departure from what was commonplace under past administrations. A list of gifts received by McAuliffe was included in the governor's recently filed statement of economic interest. The list shows the governor accepted mostly trinkets related to trade missions. The statement says he didn't receive access to vacation homes or tickets to sporting events that were frequently given to previous Virginia governors. McAuliffe instituted a $100 gift limit shortly after taking office. He said it was part of an effort to clean up Virginia' reputation. McAuliffe's predecessor, former Gov. Bob McDonnell, was found guilty in September of illegally accepting more than $165,000 in gifts and loans in exchange for promoting dietary supplements.
RICHMOND, Va. (AP) _ Gov. Terry McAuliffe wants to more than double the pot of money he can spend trying to lure companies to Virginia, ease school districts' teacher retirement burdens, and give raises to rookie deputy sheriffs. The governor unveiled these and other proposed changes to the state's biennial budget Wednesday at a Capitol briefing to state lawmakers. To help pay for the Democratic governor's priorities, McAuliffe wants to limit tax credits designed to bolster the coal industry and sell off $250 million worth of unclaimed property that's been turned over to the state. The governor is renewing his push to expand Medicaid, a top legislative priority that's been blocked by Republican lawmakers who control the General Assembly. Lawmakers will take up the governor's proposal in January when the 2015 legislative session begins.