Its all about new ideas, synergy and networking … the fourth City Works (X)Po is back in downtown Roanoke at the City Market building later this week. WFIR's Gene Marrano has a preview:

 RICHMOND, Va. (AP) _ Police say the investigation into the case of a missing University of Virginia student has turned up a lead in the 2009 disappearance and death of another young woman.   Virginia State Police said in a written statement Monday that the arrest of 32-year-old Jesse Matthew Jr. provided a forensic link for investigators to pursue in the case of Morgan Harrington. The 20-year-old disappeared while attending a concert at U.Va. five years ago. Her remains were found in nearby Albemarle County.  Matthew is charged with abduction with intent to defile 18-year-old Hannah Graham. She's been missing since Sept. 13. He is being held in jail without bond.   State police weren't specific about the forensic link. In the statement, spokesman Corrinne Geller said police would have no further comment on the investigation.
CHARLOTTESVILLE, Va. (AP) — A search team is working with canine units in attempting to find a University of Virginia sophomore who vanished more than two weeks ago. The search Saturday for 18-year-old Hannah Graham follows the return to Charlottesville Friday of a suspect arrested in her feared abduction. Jesse Leroy Matthew Jr. was returned from Texas after he fled Virginia. The 32-year-old hospital worker is expected to make his first court appearance in Charlottesville on Thursday to face a charge of abduction with intent to defile — or sexually molest. Mark Eggeman is the search and rescue coordinator for the Virginia Department of Emergency Management. He's leading a team of about 20 trained search personnel and canine units. Eggeman says they have been searching for the northern Virginia woman since she was reported missing. Last weekend, more than 1,200 volunteers searched Charlottesville. The search area has widened to the rolling hills outside of town.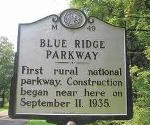 ROANOKE, Va. (AP) _ Travel is up on the Blue Ridge Parkway following the restoration of some funding that was cut in 2013. The Roanoke Times (http://bit.ly/1BuMlRp) says National Park Service data show that around 8.5 million visitors traveled the parkway through August. That's an increase of about 800,000 from the same period in 2013. But this year's numbers lag behind 2012, when the parkway drew about 9.9 million visitors through August. Several parkway sites closed in 2013 because of federal budget cuts. Parkway spokeswoman Leesa Brandon says services have been restored in many areas. She says parkway staff are looking forward to a continued increase in visitors through the remainder of the year. The 469-mile scenic byway connects Shenandoah National Park in Virginia and Great Smoky Mountains National Park in North Carolina.

It was a Pulitizer prize-winning novel … the movie version won three Academy Awards … and now Mill Mountain Theatre will tackle "To Kill A Mockingbird," starting on Wednesday…WFIR's Gene Marrano has the story:
Click below to hear more from Mill Mountain producing artistic director Ginger Poole and development director John Levin:

The Roanoke Regional Airport will undergo some improvements starting today – aiming to add more ADA compliant spots to accommodate handicapped travelers.Look for some minor changes as WFIR's Kelsea Pieters explains:
Jesse Matthew, the man accused of abducting missing University of Virginia student Hannah Graham, has a court appearance in Charlottesville scheduled for later this week. The FBI says a chartered plane returned Matthew to Charlottesville Friday evening. Authorities in the Galveston, Texas area arrested him last week.
The latest poll out of Christopher Newport University has Virginians divided by party on issues of foreign policy.WFIR's Kelsea Pieters has the breakdown: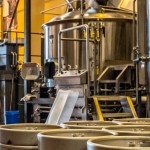 In Roanoke, at the Lake and in surrounding counties there's been a microbrewery boom of sorts – and Roanoke Food Tours is set to capitalize on that… as WFIR's Gene Marrano reports:
Even as Jesse Matthew, Jr. waived extradition in Texas, the Police Chief in Charlottesville said they may have a suspect, but no sign of Hannah Graham. And as WFIR's Evan Jones reports, the chief's request for help evokes memories of where Virginia Tech student Morgan Harrington's body was found almost five years ago.