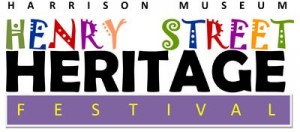 The 25th annual Henry Street Heritage Festival will be happening this Saturday at Elmwood Park, featuring food, crafts, educational forums, and a variety of entertainers – all celebrating African American culture. WFIR's Kelsea Pieters has more: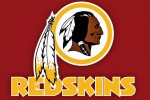 A newly released poll shows strong support in Virginia for the Washington Redskins keeping that name. The poll conducted by the Wason Center at  Christopher Newport University found 71 percent favor keeping the name, and 68 percent do not believe the name is racially offensive.   More on the story from WFIR's Jim Kent:
Updated Fri., Sept. 19 at 2:02 a.m.
RICHMOND, Va. (AP) _ State emergency management officials are seeking volunteers for what they call a mass search Saturday for a missing University of Virginia student. The Virginia Department of Emergency Management is organizing search volunteers in hopes of finding leads in the disappearance of Hannah Graham. She's been missing since last weekend. All volunteer searchers are subject to a background check and must register online at http://helpfindhannah.brmrg.org no later than 5 p.m. Friday. Prospective volunteers can also register Friday by 7 p.m. at John Paul Jones Arena in Charlottesville. Only registered volunteers can participate in the search. Volunteers must also be at least 18 years old, carry no weapons and provide a copy of the registration form and a driver's license.
————————————————–
Thurs., Sept. 18 at 4:53 p.m.
CHARLOTTESVILLE, Va. (AP) _ Police have released a description of a "person of interest" in the disappearance of a University of Virginia student. The description released Thursday is of a man a witness said put his arm around Hannah E. Graham early Saturday in the Downtown Mall in Charlottesville. She was last seen that night. The man is described as black, 5-foot-10 or 5-foot-11, and 250-285 pounds with a close-shaved head and goatee. He also had a "beer belly" and was dressed in black jeans and a white T-shirt. Graham has been the focus of an intense search in the college town since Sunday. A reward with contributions from several sources totals $50,000 for information revealing what led to Graham's disappearance. Police asked the public to call the tip line at (434) 295-3851.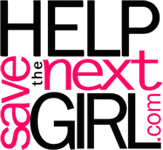 The national non-profit formed by Gil and Dan Harrington after their daughter was murdered in Charlottesville five years ago – "Help Save the Next Girl" – strives to prevent more young women – like Hannah Graham – from disappearing. WFIR's Gene Marrano spoke with Gil Harrington:

The General Assembly special session began Thursday with Democrats repeatedly asking Republicans to present some sort of plan to provide health insurance to about 400,000 lower income Virginians, and Republicans saying the Affordable Care Act has failed in so many ways that Virginia would be foolish to opt into it. As WFIR's Evan Jones reports, Bedford Delegate Kathy Byron presented one of the day's most impassioned speeches.
Here is Byron's entire floor speech.

RICHMOND, Va. (AP) _ The General Assembly is taking no action to expand Virginia's Medicaid program. Lawmakers reconvened Thursday at the Capitol for a special session to debate expanding Medicaid to about 400,000 low-income adults. The GOP-controlled House voted 64-33 against a modified expansion bill. Several Democrats panned the special session as a waste of time, and mocked Republicans for not having any alternative proposals. Top Republican lawmakers defended the special session, saying they were fulfilling their promise to hold one made earlier in the year. The Senate and the House also voted to approve spending cuts for the state's two-year budget to help close a $2.4 billion revenue shortfall.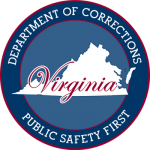 RICHMOND, Va. (AP) _ A Virginia Department of Corrections program is training nonviolent offenders for a career in wastewater treatment. Eleven apprentices have completed the year-long program and 10 have passed the Class 4 wastewater certification and received an operator's license. At least one former offender now works at a wastewater treatment plant. Only inmates deemed low security risks can apply for the program. Besides violent offenders, inmates with a history of sexual offenses are also ineligible for the program. The apprenticeship program is offered at several prison sites around the state. They include St. Brides, Haynesville, Deerfield, James River, Nottoway, Baskerville, Buckingham, Rustburg and Powhatan. The program is also offered at Virginia Correctional Center for Women.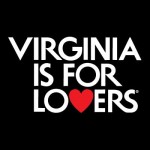 RICHMOND, Va. (AP) _ More than $850,000 in matching grant money is headed to 46 local tourism initiatives to help regional tourism officials attract more visitors. Gov. Terry McAuliffe announced the funding as part of Virginia Tourism Corp.'s marketing leverage program. Under the program, local organizations match the state grant funds by a minimum of a 2-1 ratio. That adds up to more than $3 million in new marketing for Virginia attractions. The recipients of the grants reflect the diverse tourism landscape of Virginia. They include $50,000 grants each for the Shenandoah Valley Kids Trail, historic downtown Wytheville, the Virginia Opera and the Castleton Festival. Smaller grants are also headed to the town of Big Stone Gap, the Science Museum of Western Virginia, Robert E. Lee's Stafford Hall and Lewis Ginter Botanical Garden.
RICHMOND, Va. (AP) _ President Barack Obama has nominated Elizabeth K. Dillon for the bench of the U.S. District Court for the western district of Virginia. Dillon's selection Thursday was among seven nominees nationwide announced by the president. Dillon is a former assistant city attorney for Roanoke. She has been affiliated with several law firms, most recently Guynn, Memmer & Dillon. She handles trial and appellate matters in federal and state courts. Dillon is a graduate of Wake Forest University School of Law.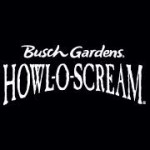 TAMPA, Fla. (AP) _ Busch Gardens theme parks removed some props from their Halloween attractions after people in Virginia complained about decapitated heads. This came in the wake of the beheadings of three westerners by Islamic state militants in the Middle East. Spokesmen for both parks said Thursday that in light of recent events, some props would have had the unintended consequence of appearing insensitive and won't be part of this year's Howl-O-Scream attraction. They wouldn't say exactly which props were removed. Complaints cropped up recently in Williamsburg when the Virginia Gazette newspaper ran a photo of five severed head props that were part of the attraction. The spokesmen for the parks said the props for the Howl-O-Scream attractions were designed and bought months ago.