Commuters who use the I-81 Park and Ride lot near Falling Branch Elementary School at exit 118 will have to relocate as of tomorrow…moved in large part because of concerns from parents of children at the school. WFIR's Gene Marrano has details: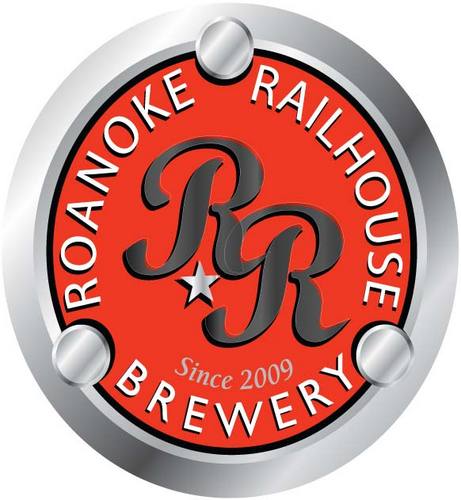 As the Roanoke Railhouse Brewery gets closer to opening its taproom on Franklin Road, it's making a last call…but not for alcohol. President Steve Davidson says the best case scenario for an open date is the third week in August. But he says mostly likely it will be September 1st…just in time for football. The Brewery would like help sprucing up the place.
If you have railroad paraphernalia that you would like to donate or loan, please contact them at 540.293.2423 or scohend29@gmail.com. You can also post something on their Facebook page (click HERE).
Click below to hear an extended conversation with Roanoke Railhouse Brewery President Steve Davidson:
RICHMOND, Va. (AP) _ A key witness in the corruption trial of former Virginia Gov. Bob McDonnell testified that he made a mistake when he bought a Rolex watch for the governor at the first lady's request. Businessman Jonnie Williams said Thursday that he thought it was wrong to buy the watch and didn't want people to know. The watch was passed to the jury, where each juror briefly handled and inspected it. Williams said the watch cost between $6,000 and $7,000. The watch is an important piece of evidence because it represents a tangible chunk of the more than $165,000 in secret gifts prosecutors say the McDonnells received from Williams. Other monetary gifts and loans can't be presented in court for jurors to hold.  In exchange for the gifts, prosecutors say the McDonnells promoted Williams' products.
Salem Police are asking for assistance in identifying this white male in these photos who may be involved in a Larceny. This subject may be driving a dark colored Chevy pickup truck. If anyone has information in regards to this case please call the Salem Police at 540-375-3083 or the Roanoke Valley Crime Line at 540-344-8500.

One of music's big names in the last 20 years performs tonight at Elmwood Park, and Roanoke City officials hope Sheryl Crow's concert will demonstrate that the renovated park — and its new amphitheater –  can work well for big-name acts. WFIR's Evan Jones has the story.
Click HERE for more details on the concert.

The second of three utility rate hikes to pay for water system upgrades will impact bills in Vinton starting next month. The Town of Vinton and some eastern Roanoke County customers that use Vinton's water and wastewater system will see an increase as WFIR's Gene Marrano reports:
RICHMOND, Va. (AP) _ It was strictly business. That's what the former CEO of a dietary supplements company is saying about his relationship with former Virginia Gov. Bob McDonnell and his wife, Maureen, who are on trial on corruption charges. The McDonnells are accused of taking more than $165,000 in gifts and loans from Jonnie Williams in exchange for promoting his products.
Williams is testifying for the prosecution under immunity. He said Wednesday that he sought to cultivate a business relationship with the McDonnells because he believed their influence would lend credibility to his products and help him obtain research studies at Virginia medical schools.
He testified about a $20,000 Manhattan shopping spree for Maureen McDonnell and two checks he wrote totaling $65,000 to help them deal with financial problems and pay for catering of a daughter's wedding.
RICHMOND, Va. (AP) _ The former assistant to the wealthy businessman at the center of the corruption case against former Virginia Gov. Bob McDonnell and his wife is testifying for the prosecution. Jerri Fulkerson told a jury Wednesday about her involvement in arranging trips for members of the McDonnell family and writing checks for two loans totaling $70,000. She said she did so at the direction of her boss, Jonnie Williams.  Bob and Maureen McDonnell are charged in a 14-count indictment with accepting more than $165,000 in gifts and loans from Williams, then the CEO of dietary supplements maker Star Scientific Inc., in exchange for promoting his products. Williams is expected to testify under immunity as the prosecution's star witness. Defense attorneys said Tuesday that Maureen McDonnell had developed a "crush" on Williams.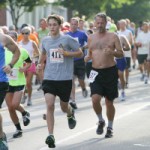 The 40th annual Salem Distance Run on August 9th will raise money – and awareness – for Health Focus of Southwest Virginia, a non-profit that provides medical education and community services. WFIR's Gene Marrano has more:
From Roanoke City Police: On July 29, 2014 at 6:08 p.m. Roanoke Police were dispatched to the 1200 block of Orange Avenue NE to investigate a shots fired call.  Immediately upon arrival officers detained several subjects believed to have been involved in the incident.  The preliminary investigation suggests the individuals involved were traveling in two different vehicles on Hollins Road when at least one of the occupants in one of the vehicles starting shooting at the other vehicle.  The vehicles separated briefly and then the individuals encountered each other again at the intersection of 11th Street and Orange Avenue where additional shots were fired.  At that point, several of the individuals then got out of their vehicles, and crossed Orange Avenue on foot, where one of the subjects was assaulted in the parking lot of the Huff N Puff Smoke Shop in the 1200 block of Orange.
(Continue reading for the rest of the news release.)