From the Rockbridge County Sheriff's Office: At 11:10 PM on Thursday, May 28th, 2015, the Rockbridge Regional Emergency Communications Center received a 911 call requesting emergency medical services at a residence on the 700 block of Longhollow Road in Rockbridge County. Emergency services responded to the residence and discovered a husband and wife that had been fatally wounded by gunfire. No other persons were found to be occupying the property. The married couple, Brooks A. Rowles, 50, of Lynchburg and Rita K. Rowles, 51, of Buena Vista, have been transported to the Medical Examiner's Office in Roanoke for an autopsy. The Rockbridge County Sheriff's Office continues to investigate this matter.

The LOA is taking orders now for its popular "Let's Do Lunch" fundraiser. Director of Senior Services Shannon Abell says all the money raised from the $15 box lunches will go to to the LOA's Meals on Wheels. He says that program was hard-hit last year by sequestration budget cuts.
"We had to drop 100 eligible seniors from our routes," he said. "Now we've been able to get back about 25, but we are frozen right now at 600 seniors."
"Let's Do Lunch" is Friday June 19, and it's available for eat-in, pickup or free delivery for orders of five lunches or more. The deadline for setting that up is Friday, June 5. Here's the link to an order form.
Roanoke County's director of management and budget, Brent Robertson, is leaving to take the county administrator post in Franklin county. The Board of supervisors named Robertson to the job yesterday. He'll start work in Franklin County June 29th. He replaces Rick Huff, who resigned to take a job in the private sector. Read the rest of this story »

A new publication that will celebrate diversity in Southwest and Central Virginia will debut in early July … WFIR's Gene Marrano has more on "Colors V-A":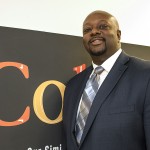 Click here for more from Robert Jeffrey about Colors VA … speaking with WFIR's Gene Marrano:

A state task force has issued 21 recommendations to combat sexual assaults on Virginia college campuses. Those recommendations include the development of prevention plans to deter sexual assault and increased sexual assault reporting options, like smartphone apps. WFIR's Evan Jones has the story.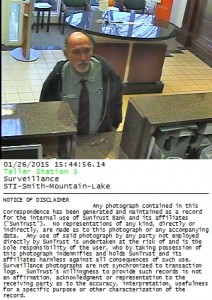 The Franklin County Sheriff's Office is investigating a fraud case that happened at the SunTrust Bank on Booker T. Washington Highway in Hardy. The incident happened on January 26 and no charges have been filed. Anyone who knows the identity of the person in the surveillance picture is asked to call Investigator Nolen at 540-483-6662.

Starting this Sunday there will be several lane closures within the intersection of Jefferson Street and Elm Avenue for the Water Authority's Water Main Repair Project. The closures will be from 9:00 p.m. to 6:00 a.m. The work will be finished by Wednesday at 6 a.m. Motorists should expect delays and use an alternate route if possible.
RICHMOND, Va. (AP) _ Federal prosecutors say there is easily enough evidence to support former Virginia first lady Maureen McDonnell's public corruption convictions. In court filings Thursday, prosecutors told the 4th U.S. Circuit Court of Appeals that it is clear McDonnell took illegal steps to benefit a wealthy vitamin executive who lavished McDonnell and her husband, former Gov. Bob McDonnell, with low-interest loans and expensive gifts. McDonnell has argued that her convictions on multiple corruption charges are based on an overly broad definition of bribery. But prosecutors said Thursday that her arguments show a "fundamental misunderstanding of bribery law." A jury in September found the McDonnells guilty of doing favors for former Star Scientific CEO Jonnie Williams in exchange for more than $165,000 in gifts and loans.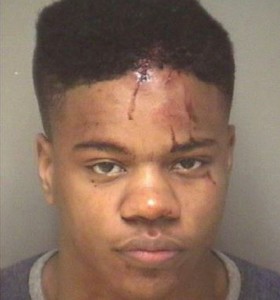 CHARLOTTESVILLE, Va. (AP) _ A September trial date has been set for a University of Virginia student whose bloody arrest outside a bar sparked a public uproar. Martese Johnson's arrest in March gained widespread attention when photos and videos on social media showed the 20-year-old from Chicago's face bloodied and him pinned on the ground by a state Alcohol Beverage Control Department agent. Johnson is black and has called the police racist. Johnson is charged with public intoxication and obstruction of justice without force. Johnson's trial is scheduled to begin Sept. 30. A status hearing on the case is set for June 12.

More than 700 seniors will get their diplomas today during Commencement Friday. William Fleming High School's Graduation begins at 10:00 a.m. and Patrick Henry High School's starts at 2:00 p.m. Both ceremonies are at the Berglund Center. In honor of all graduates school officials have shared some interesting facts about the Class of 2015. The first, a record number of Roanoke City students earned Career Technical Education certifications this year. 1,485 certifications were earned, up 972 from last year. Second, seniors took a record 815 dual enrollment courses this year. Third, the Class of 2015 is made up of 13 different countries from all over the world. Some of the colleges graduates are attending include Yale University, University of Virginia, Virginia Tech, Georgia Tech, University of Mississippi, University of Alabama, Temple University and the University of Edinburgh in Scotland. Congratulations Class of 2015!