"21st Century Cures" is a bi-partisan Congressional effort designed to help accelerate the approval pace for new medicines and treatments … Salem Congressman Morgan Griffith says the two-hour roundtable he is co-hosting is looking for solutions… WFIR's Gene Marrano reports:
Update: Tues., 10/21/14 4:41 a.m.
FAIRFAX, Va. (AP) _ Authorities have brought additional charges against the man accused of abducting an 18-year-old college student in Virginia: the abduction, rape and attempted capital murder of a 26-year-old woman in a Washington, D.C. suburb. A Circuit Court grand jury in Fairfax County handed up the indictment against Jesse L. Matthew Jr. on Monday. Fairfax County Commonwealth's Attorney Ray Morrogh declined to discuss details of the case, but did say the victim is cooperating. The 32-year-old Matthew had already been charged with abduction with intent to defile University of Virginia sophomore Hannah Graham, who disappeared Sept. 13. Authorities searching for Graham found human remains last weekend that have been taken to the Virginia Medical Examiner's office in Richmond for identification. A spokesman could not say Monday when the results would be ready.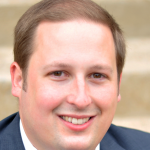 6th District Republican Congressman Bob Goodlatte doesn't have a Democratic challenger on November 4th … but the Libertarian Party is fielding a candidate … 27-year-old Will Hammer says the success Libertarian Robert Sarvis had in garnering votes when he ran for Governor last year helped convince him to take the plunge….more from WFIR's Gene Marrano:

Roanoke area postal employees hope public pressure will forestall or block Postal Service plans to close Roanoke's mail processing center next year, a move that would lengthen delivery times for most of the mail you send. The Postal Service says it is one part of nationwide cutbacks designed to reduce its costs. WFIR's Evan Jones has the story.

RICHMOND, Va. (AP) _ Virginia higher education officials are making it easier for students to take online classes and for universities to offer them. The State Council of Higher Education for Virginia announced the joining of a multi-state reciprocity agreement on Monday that deals with authorization and payment for distance learning courses. Colleges and universities that offer distance learning to students in other states were previously required to seek authorization from those states. Officials say that process is both costly and complex. The pact addresses those issues by automatically allowing schools to offer those classes to out-of-state students if the courses are approved by another state's higher education organization. Officials say the hope is to have all 50 states and the District of Columbia ultimately participate in the agreement.

ROANOKE, Va. (AP) _ The Commonwealth Transportation Board is holding public meetings this week on the state's six-year highway improvement plan. One meeting is scheduled for 6:30 p.m. Tuesday at Northside High School. The other meeting will be held Wednesday in Bristol at the Holiday Inn Bristol Conference Center. Similar meetings have been held in Lynchburg, Chesapeake, Richmond, Fredericksburg, Weyers Cave, Fairfax and Culpeper. The board allocates funding for essential highway, bridge, rail and other transportation projects. In June, board members approved a final $13 billion transportation blueprint for Virginia over the next half-dozen years.

RICHMOND, Va. (AP) _ Virginia health officials are launching a campaign to help cigarette smokers kick the habit. The Virginia Department of Health says it is counting down to Virginia Quit Day on Nov. 20. Tips and support will be posted on the agency's Facebook page every day leading up to the event. The agency also is including information for people helping support friends and family in their decision to quit smoking. State Health Commissioner Dr. Marissa Levine says quitting tobacco is the single most important step a person can take to improve their health and quality of life. The Virginia efforts are being done in concert with the Great American Smoke Out campaign.

RICHMOND, Va. (AP) _ The Virginia State Crime Commission is examining whether police are doing enough to ensure the accuracy of eyewitness identifications. The commission is set to hear a report on the issue Tuesday. Thirteen of the 16 people wrongly convicted in Virginia and later exonerated by DNA evidence originally were misidentified by eyewitnesses. A study released last year by a University of Virginia law professor found that most law enforcement agencies in the state are using outdated eyewitness identification procedures. Only 6 percent of the 144 agencies responding to a survey had implemented a model policy recommended by the state Department of Criminal Justice Services in 2011. A new study by the National Academy of Sciences reinforces the need for the type of policy recommended but not fully implemented in Virginia.
RICHMOND, Va. (AP) _ Former Gov. Jim Gilmore's super PAC is paying for new ads in support of Senate candidate Ed Gillespie and other Republicans. Gilmore announced Monday that his political action committee will air radio and TV ads in support of Gillespie, who is facing Democratic incumbent Sen. Mark Warner. The super PAC is also paying for radio ads in support of GOP Senate candidates Joni Ernst in Iowa and Scott Brown in New Hampshire. A spokesman for Gilmore declined to say how much the ad buy would be in Virginia, but said the entire buy for all three states is in the low six figures. The Growth PAC reported raising only $7,500 from two donors in its most recent quarterly campaign finance report. Warner easily defeated Gilmore in the 2008 Senate race.
Another 5-K race this weekend will support a local non-profit that provides educational programs … this one is a bit "spooky. " The West End Center for Youth will holds its 4th annual "Spooky Sprint 5K," at Wasena Park this Saturday. WFIR's Gene Marrano has more: