Previously the state denied allowing a passenger platform in Bedford, but after further research the Bedford/Franklin Regional Rail Initiative asked the town council last night for an Amtrak stop. More from WFIR's Ian Price.

Just in time for Black Friday and the holiday shopping season Virginians are more upbeat about the economy – that's good news for retailers as WFIR's Gene Marrano reports:
Today is always a very busy one on the highways, but this year, the traffic could be even heavier than usual — thanks to lower gasoline prices. More from WFIR's Evan Jones.
RICHMOND, Va. (AP) _ The Virginia Department of Transportation is smoothing the way for travelers by suspending highway work zones during the long Thanksgiving holiday. Starting noon Wednesday, lane closures will be lifted on most major roads in Virginia. The action is intended to ease congestion on interstates and major highways. The lifting of the lane closures will continue through noon Monday. VDOT says Thanksgiving traditionally is one of the busiest times travel times for state highways and roads. VDOT offers real-time information about traffic, incidents and congestion at 511Virginia.org. Based on traffic data, the heaviest congestion during the most recent Thanksgiving holiday weeks occurred after 11 a.m. on Wednesday and from 10 a.m. to 10 p.m. on Sunday.
Windsor Hills District school board member Jason Moretz and incoming Cave Spring District member Mike Wray will be holding a South County community meeting at 6pm on December 2 at Cave Spring Middle School. This meet and greet will serve as an opportunity to express any comments or concerns with Moretz and Wray. Roanoke County Public Schools Superintendent Dr. Greg Killough will also be in attendance.

From Botetourt County: Consultants hired to determine the economic opportunities available in the Exit 150 area of Botetourt County reported yesterday that the area has the potential to support significant new retail, hotel, and housing development. RKG Associates told members of the County's Board of Supervisors that there is underserved retail demand from households from Exit 150 north to Covington and Lexington and from travelers along Interstate 81. They also reported that there is opportunity to attract upper midscale hotels and to develop apartments and townhouses that could appeal to and attract younger residents. Specifically, the consultants estimate that the area where Interstate 81 and US Routes 220 and 11 converge has the potential for between 215,000 and 328,000 square feet of new retail development, ranging from restaurants to auto parts and sporting goods stores to a specialty fashion center or outlet mall.  The consultants cautioned that achieving the potential of Gateway Center — the name given the area by County officials — assumes that "suitable sites can be provided in the future to accommodate these uses."
Roanoke County Police are asking for the public's help in locating a wanted subject. Police are attempting to locate Dwight Earnest Harmon (see photo below). Harmon is a white male, approximately 5'7'' and 61 years of age. He has gray hair and blue eyes. Harmon has outstanding warrants for his arrest for the charge of burglary and grand larceny in Roanoke County. Harmon is believed to be driving a red 2008 Kia Rio bearing the VA license plate of VBX 7821. Anyone with information about this is asked to contact Detective Finney with the Roanoke County Police Department at 777-5269 or call the Emergency Communication Center at 562-3266.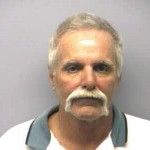 AAA Mid-Atlantic says the Thanksgiving holiday travel period will be a busy time for them, with about 1.2 million Virginians expected to take a road trip. WFIR's Starr Anderson has more details: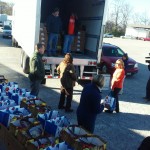 Thanksgiving dinner for 200 needy families in the valley is a sure thing thanks to Kroger and Feeding America Southwest Virginia –  as WFIR's Gene Marrano reports:
UPDATED 1:00 pm — From Roanoke County Public Schools: An update to the situation at Hidden Valley High School and nearby schools …  Police have concluded their investigation of the report made this morning regarding suspicious individuals near the HVHS campus.  No further leads or sightings were reported. Hidden Valley High School will dismiss as normal with an elevated police presence.  All after-school activities will proceed as scheduled.  Tomorrow morning, there will be an elevated police presence at Hidden Valley High School, as a precaution. Cave Spring Elementary and Cave Spring Middle schools continue normal operations and will dismiss as normal.  All after-school activities for both schools will proceed as scheduled.  We would to thank the Roanoke County Police Department for their prompt response and investigation.