So far so good … several weeks into an on-line auction process designed to get rid of surplus furniture and office equipment a Roanoke County official says its working well … WFIR's Gene Marrano has more:
Plans to return a fully-restored Norfolk and Western 611 steam engine back to Roanoke are taking a big step forward this week with the first tests of its rebuilt boiler and firebox. If the structural integrity is confirmed, restoration may be complete later this spring — with the hope that the classic Roanoke-built locomotive can again pull passenger excursions later this year. WFIR's Evan Jones has the latest.

Mill Mountain Zoo's Board of Directors has another fundraising hill to climb – after successfully matching an earlier grant challenge over the winter … more from WFIR's Gene Marrano:
ANIMAL CARE ITEMS
HVAC Contractor Donation of System Upgrades for several Zoo Structures
DryMat or Similar Product
Stainless Steel 3 Basin Sink for our Commissary
Restaurant Kitchen Quality Stainless Steel Counters
Chopping Blocks (Plastic or Material Easy to Sanitize)
Chefs Knives
Instant Water Heater
Waterproof Flooring for Holding Building (Swimming Pool-Type)
Solar Installation for Holding Building
Batteries of all sizes
FOR OUR ADMINISTRATIVE NEEDS
Heavy Duty Shredding Machines (2)
Quality Drop Safe
Conference Table & Chairs
Office Supplies
Gift Cards from area big box stores
Sam's Club Membership
Point of Service Hardware and Software
MAINTENANCE & GROUNDS
All Terrain Utility Vehicle
Flowering Plants, Hanging Baskets, Bulbs, Perennials
Mulch – good quality
Landscape Fabric
Paint & Painting Supplies
Pressure Washer (2)
LED Lightbulbs
Motion Detecting Outdoor Lights
Snow Blower
Ice Melt
Water Heater
Screen Doors (2)
PA System for the Zoo Choo
Canopy for Amphitheater
Banners of All Sizes & Art Work
New Floor for Gift Shop – Stamped Concrete
Check out our Amazon.com Wish List for other items.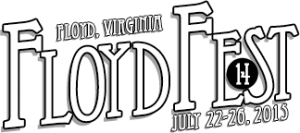 The 14th annual Floyd Fest 5-day music festival – "Fire on the Mountain" is the theme – begins July 22nd … but tickets are on sale now and the co-founder says lessons have been learned over the past few years … as WFIR's Gene Marrano reports:
Click here to hear more from Floyd Fest co-founder Kris Hodges (speaking with WFIR's Gene Marrano)

Roanoke City's one and only dog park at Highland Park is closed, but only for several weeks. City crews are moving the large dog area down the hillside to flatter land that's easier to maintain. And as WFIR's Evan Jones reports, a second dog park will open in the city later this spring.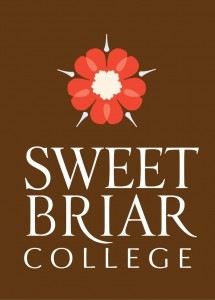 SWEET BRIAR, Va. (AP) _ The Amherst County attorney is asking a judge to block the closing of Sweet Briar College and remove its president and board of directors. Ellen Bowyer sought the injunction in Amherst Circuit Court on Monday. The Richmond Times-Dispatch reports that Bowyer's complaint says the closure "is not only precipitous and unwarranted, it is also unlawful." It asks that a special fiduciary be appointed to take control of the college's assets. An attorney for the college did not immediately respond to telephone and email messages from The Associated Press seeking a response. Sweet Briar has announced that the Class of 2015 would be the final graduating class at the 114-year-old college. President James F. Jones Jr. cited financial reasons for the closure. An alumnae group also is fighting the closure.
RICHMOND, Va. (AP) _ Gov. Terry McAuliffe is courting Indiana businesses in the wake of that state's governor signing legislation that's been criticized as unfriendly to gay and lesbian workers. McAuliffe's office issued an open letter to Indiana corporations Monday saying Virginia is a business-friendly state that does "not discriminate against our friends and neighbors." Indiana Gov. Mike Pence signed Indiana's Religious Freedom Restoration Act last week. The act prohibits state laws that "substantially burden" a person's ability to follow his or her religious beliefs. In his letter, McAuliffe touted his record of promoting equal rights and preventing discrimination based on sexual orientation. Chicago Mayor Rahm Emanuel also sent a letter to about a dozen businesses leaders Monday asking them to consider moving.

The Blue Ridge Parkway Visitor Center at Explore Park will open for the season on Friday, marking its earliest opening date since the park was re-opened by Roanoke County. The Visitor Center will be open daily from 9:00 a.m. to 5:00 p.m. through Sunday, November 8. The facility features a gift shop, a museum highlighting frontier culture and an audiovisual presentation about the history of the Parkway. Visitors can expect to see some changes at Explore Park this season. The gift shop is now featuring artisan crafts including jewelry, pottery, art, jams, candies and more. Visitors will also be able to drive further into the park to access trials, the Roanoke River and historic buildings on the property. Also, there's an expanded lineup of outdoor programs this season. You can find more information about Explore Park by clicking here.
RICHMOND, Va. (AP) _ A civil liberties group is blasting Virginia Gov. Terry McAuliffe for trying to amend legislation aimed at protecting personal privacy. The American Civil Liberties Union of Virginia sent McAuliffe a letter Monday accusing him of trying to gut bills that would restrict the use of drones by police and limit data collection by automatic license plate readers. The General Assembly passed several measures earlier this year with support from lawmakers across the political spectrum that was aimed at reining in the power of police to carry out surveillance on citizens. The ACLU said McAuliffe's proposed amendments to some of those bills would are the equivalent of vetoes. Lawmakers are due back in Richmond on April 15 to consider the governor's vetoes and amendments.

RICHMOND, Va. (AP) _ Once banned, hemp will be the focus of research at Virginia State University and Virginia Tech. Gov. Terry McAuliffe signed legislation in March to clear the way for the research. The law is effective July 1, with the Virginia Department of Agriculture and Consumer Services designated as the licensing agent for the state. The research has the backing of the Virginia Farm Bureau Federation. Hemp was once a versatile farm crop. It was used to make fabric, rope and paper. It was among the 100 plants members of the Virginia Company were ordered to grow 400 years ago. Industrial help was grown in the U.S. until 1945. It 1970, all forms of the cannabis plant were banned under the Controlled Substances Act.