A Staunton River High School student faces a disorderly conduct charge for a Facebook post officials say he made as the school was sending off its football team for tomorrow's state championship game. The Bedford County Sheriff's office says 18-year-old Joshua Amos posted a message saying "He's got a gun" on the school system's Facebook page. Officials say no one had a gun at the school and no one was ever in any danger.
(Continue reading for the full Bedford County Sheriff's office news release.)

Want a break from local malls and retailers this weekend if you are in the gift-buying mode? Floyd County officials say give them a try as WFIR's Gene Marrano reports: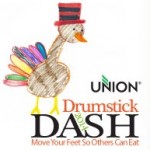 This year's Drumstick Dash 5-K race on Thanksgiving morning set a record – the most money ever raised for the Roanoke Rescue Mission's food service program says development associate Amy McArthur.  Corporate sponsors contributed towards that record total of $265,000. $14,000 better than last year's previous record. More than 12,000 runners and walkers took part in the Dash.

A solemn celebration of those who died as part of the Allied forces during the D-Day invasion will take place throughout the weekend in Bedford County. WFIR's Ian Price has more: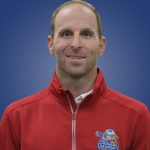 Roanoke Rail Yard Dawgs head coach Sam Ftorek talks to WFIR's Gene Marrano about snapping the team's current six game losing streak. The Dawgs are on the road Sunday at Fayetteville and return home next weekend against the same "Fire Antz" squad for two games: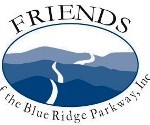 They've worked in the Roanoke area for the past few years and the Blue Ridge Parkway's "Vista Restoration Project" has now returned. WFIR's Gene Marrano has this report:
Many Christmas tree growers from our region are joining a new national campaign in efforts to promote the sale of real trees. They hope to make it their equivalent of well-known campaigns like "Got Milk". WFIR's Evan Jones has the story.
Click here for the "It's Christmas – Keep It Real" web site

RICHMOND, Va. (AP) _ U.S. Rep. Rob Wittman is dropping out of the race for the Republican nomination for governor of Virginia. Wittman's campaign manager made the announcement Thursday afternoon.  Wittman represents the 1st Congressional District, which runs from Hampton Roads into the Fredericksburg area and Prince William County. He says he believes he can "do the most good for Virginia" by staying in Congress. His departure leaves Prince William Board of Supervisors Chairman Corey Stewart, state Sen. Frank Wagner and former Republican National Committee Chairman Ed Gillespie seeking their party's nomination. Lt. Gov. Ralph Northam is the only Democratic candidate. Democratic Gov. Terry McAuliffe cannot run again because Virginia governors are barred from serving consecutive terms.

From Virginia Tech: Three cases of a sudden decrease in liver function in previously healthy individuals under the age of 25 are being investigated in Blacksburg. The New River Valley Health District of the Virginia Department of Health is working in collaboration with community partners, including Virginia Tech, and health care providers in this investigation. To date no clear links have been identified between the cases. The illness is not thought to be one that can be passed from person to person.
(Continue reading for the rest of the Virginia Tech announcement.)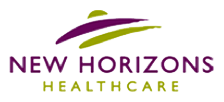 New Horizons Health Care has opened a second dental clinic in a shared space. WFIR's Gene Marrano has that story: