It's not a new issue but at a Town Hall meeting yesterday in Roanoke the discussion was about bringing workforce development to the "next level" … WFIR's Gene Marrano has more:

Starting Monday, you can submit a passport application at the South County Library in Roanoke County. The library has five people trained to accept passport applications, but you must make an appointment for your application to be processed. WFIR's Evan Jones has the story.
Click here for full information from the Roanoke County Libraries System
Click here for full U.S. State Department passport information

RICHMOND, Va. (AP) _ The challenger to Virginia House Speaker William J. Howell is suing members of the Virginia State Board of Elections. Susan Stimpson alleged in a lawsuit filed in Stafford County Circuit Court on Wednesday that the elections board hurt her campaign by ruling that voters could submit electronic signatures on absentee ballot request forms. Stimpson said the board's ruling earlier this month on electronic signatures was "arbitrary and capricious." The board's ruling came after receiving a request for clarification on state policy from Howell's campaign. Stimpson is a former Howell protg who has said the speaker has lost touch with his small-government roots. A spokesman for Howell said Stimpson's attacks are "getting more ridiculous by the day."

RICHMOND, Va. (AP) _ A task force created by Gov. Terry McAuliffe is poised to issue its recommendations to combat sexual assaults on Virginia's college campuses. Attorney General Mark R. Herring will present the recommendations to McAuliffe on Thursday. The report will be delivered following the final meeting of the Task Force on Combating Campus Sexual Violence. The task force lists some of its draft recommendations on its website. They are subject to revision in the final report. One draft recommendation would create a database of students who have been dismissed or expelled from a college or university for forcible sex offenses or violations of the sexual misconduct code. The task force included campus administrators, advocates, law enforcement, higher education attorneys, health professionals and others. McAuliffe will review the recommendations for possible action.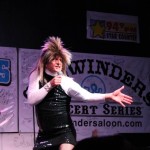 The third annual Lip-syncing contest at Sidewinders in downtown Roanoke tomorrow night benefits a program that teaches youngsters better eating habits … more from WFIR's Gene Marrano:
Researchers at Virginia Tech are conducting  a comprehensive study on truck drivers, one expected to provide mountains of information on the unique challenges truckers face and how they handle those challenges. The findings are expected to be be of national significance in efforts to make all vehicles and drivers safer, as WFIR's Evan Jones reports.

Some Roanoke City police officers took a "star turn" when Alexander Films shot the low-budget, independent movie "Crossing Streets" last year … tonight it debuts at the Grandin Theatre… as WFIR's Gene Marrano reports:
Click below to hear more from Marc Hutchins and Kathyrn Hattam on "Crossing Streets"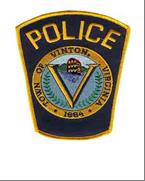 On Monday around 10:30 p.m., Vinton Police officers on patrol saw street lights out in the area of Washington Avenue and Lynnhaven Circle. They began investigating, and once on the scene they found a Chevrolet van had crashed into a utility pole on Washington Avenue at Preston Road, which is located in front of the Vinton Masonic Lodge building. The driver, 52-year-old Calvin Wayne Carter, was pronounced dead at the scene. No further details have been made available.
RICHMOND, Va. (AP) _ Former Republican gubernatorial candidate Ken Cuccinelli has settled a lawsuit on favorable terms with a conservative political action committee he accused of engaging in a national fundraising scam. Federal court papers filed last week show that Cuccinelli and the Arlington-based Conservative StrikeForce PAC reached a settlement that will prohibit the PAC from using a political candidate's name for future fundraising efforts against the candidate's wishes. The PAC also agreed to pay Cuccinelli's gubernatorial campaign $85,000 and give it exclusive rights to the PAC's direct mail and email donor lists. Cuccinelli sued the PAC last September alleging that Conservative StrikeForce  raised $2.2 million in 2013 by largely promising donors the money would help Cuccinelli in his ultimately unsuccessful Virginia campaign against Democrat Terry McAuliffe. The PAC only gave Cuccinelli's campaign $10,000.

RICHMOND, Va. (AP) _ A Virginia House of Representatives technology official has been named as the state's chief information officer. Gov. Terry McAuliffe said Tuesday that Nelson Moe's appointment is effective June 8. Moe currently is the House's chief information officer. He previously worked in the private sector for several small information technology startups and served as a Navy nuclear submarine officer. As the state's chief information officer, Moe will oversee the Virginia Information Technologies Agency. He replaces Eric Link, who has served as interim director of the agency since March. Former director Sam Nixon left the agency to become chief administrative officer of the State Corporation Commission.