17 college students from 10 states are spending the week at Camp Easter Seals in Craig County, building a pagoda, nature trail and ropes course. The camp serves children with cerebral palsy, and it is one of several the students are visiting as part of a summer volunteer work project. WFIR's Evan Jones has the story.
Click here for more information on "Build America".
From the Bedford County Sheriff's Office: On Saturday July 19, 2014 at 1:30 p.m., a Bedford County sheriff's deputy responded to 2478 Tucker Terrace, Evington, Virginia after receiving a call from a neighbor. The caller advised that he went to the address because he had not seen the woman and her son who lived there for several days. When he arrived he found the partially decomposed body of a female in the yard. After arriving on the scene and while checking the area, deputies found the remains of a dog and the partially decomposed remains of a male.  The victim's remains were transported to the Chief Medical Examiner's Office in Roanoke to be positively identified and cause of death determined.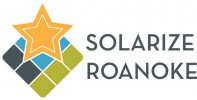 From the City of Roanoke: At a press conference earlier today, the city officially launched Solarize Roanoke, a program designed to make solar energy affordable and accessible to homeowners. Solarize Roanoke is a partnership between the City of Roanoke, Community Housing Partners, local solar installers, Freedom First Credit Union, and local community members. The program will run until Sept. 3o. Homeowners living in the following zip codes are eligible to participate: 24011, 24012, 24013, 24014, 24015, 24016, 24017, 24018, and 24019.
(Continue reading for the rest of the news release.)

Portions of Interstate 581 and other roads in the Valley View area are slated to be under construction for the next two years. WFIR's Kelsea Pieters has more:
The oil and gas industry welcomes a federal government move that could eventually lead to drilling off Virginia's shoreline, but environmentalists do not share that enthusiasm. The Obama administration has approved the use of seismic technology to explore for oil and gas in waters from Florida to Delaware. WFIR's Evan Jones has the story.
Over the course of several weeks there have been numerous larcenies from vehicles in Roanoke County and Roanoke City. To include over 40 in Roanoke County. Through a joint investigation with Roanoke City, detectives from both departments worked together to follow up on leads. Through this joint investigation it was determined that three subjects were involved in several of the Roanoke City cases and close to all of the Roanoke County cases. The suspects are identified as Michael Furrow – 39 of Roanoke City, Richard Chambers – 30 of Roanoke City and Samantha Simmons – 26 of Roanoke City.
(Continue reading for the rest of the news release.)

The murders of two brothers in Henry County has led to two arrests — and officials say the investigation goes much further, including a drug pipeline, forged ID's and possible immigration issues. WFIR's Evan Jones has the story.

Jefferson Center has announced the line-up for its 13th season … following a year during which there were numerous sell-outs. WFIR's Gene Marrano has more: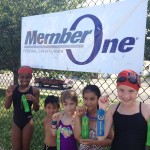 Its the "Battle of the Roanoke Stars," at the Washington Park pool this Saturday, a swim team fundraiser with city councilman Sherman Lea as Master of Ceremonies. WFIR's Gene Marrano has the story.

The Virginia Department of Transportation says a lane closure will affect this morning's commute for some on Interstate 81 North. The northbound right lane of I81 is closed in Roanoke County, between mile markers 136 and 138. The closure is in place for bridge work that had been expected to be removed by 6 a.m. Work is taking longer than expected. The lane is expected to reopen around 9 a.m.