House Judiciary Committee Chairman and 6th District Congressman Bob Goodlatte, of Roanoke County, wrote a letter to President Barack Obama asking that he use his authority to temporarily ban individuals traveling to the U.S. from affected West African countries.
(Continue reading for news release from Congressman Goodlatte, including letter to President Obama)
Click HERE to read story on the letter to several federal government agencies and that news release from Congressman Goodlatte.
House Judiciary Committee Chairman and 6th District Congressman Bob Goodlatte, of Roanoke County, says he wrote a letter to the Centers for Disease Control and Prevention (CDC), Department of Homeland Security, and Department of Transportation seeking answers about the Ebola outbreak.
(Continue reading for news release from Congressman Goodlatte and text of letter)
Click HERE to read story on the letter to President Obama and that news release from Congressman Goodlatte.

The Virginia Department of Transportation (VDOT) is holding a public hearing this evening on a proposed project to improve a section of East Main Street (Route 460) in Salem. The 1.26-mile section is between Route 311 (Thompson Memorial Drive) and just east of Kessler Mill Road. The hearing is from 5 to 7 p.m. at the South Salem Elementary School located at 1600 Carolyn Road in Salem. The proposed project will add turn lanes at various locations on East Main Street and includes adding curbing, constructing bike lanes and installing a new signal at Lynchburg Turnpike.
(Continue reading for full news release)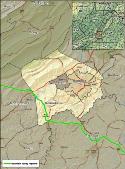 Wed., 10/8/14 9:38 a.m.
ROANOKE, Va. (AP) _ Energy companies have revised the route of a proposed natural gas pipeline that would run from West Virginia to Virginia. Media outlets report that the new route would exclude Floyd, Pulaski and Henry counties in Virginia. A portion of Roanoke County in Virginia was added to the route. EQT Corp. and NextEra Energy Inc. are teaming up on the project. The project would extend EQT's gas transmission system about 300 miles from Wetzel County, West Virginia, to another pipeline in Pittsylvania County, Virginia. EQT spokeswoman Natalie Cox tells The Roanoke Times (http://bit.ly/1v1xMpX) that the revised route will minimize the pipeline's impact to scenic areas along the Appalachian Trail and the Blue Ridge Parkway.
(Continue reading for earlier post, links and maps)
The Roanoke County Police Department says that local, state and federal authorities are in the process of serving search warrants and arrest warrants across the Roanoke Valley. They are connected to a long-term heroin trafficking investigation. There is no further information at this time. The county police department says another news release will be issued at a later date by the U.S. Attorney's Office.
(Continue for news release from Roanoke County PD) Read the rest of this story »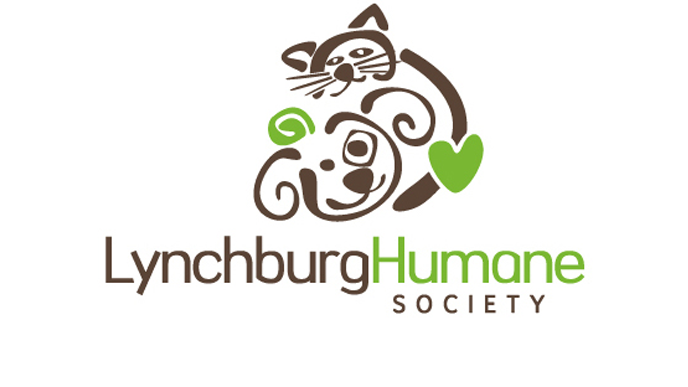 The Lynchburg Humane Society is one of three finalists in the running to win the $25,000 Community Engagement Award in the 2014 ASPCA Rachael Ray $100K Challenge. The American Society for the Prevention of Cruelty to Animals announced Wednesday the other finalists as Clay County Animal Care & Control in Green Cove Springs, Fla. and Kansas City Pet Project in Kansas City, Mo. All three also are in the running to win the $100,000 grand prize. The winners for the national event will be announced on October 7, 2014. Roanoke's Angels of Assisi also had been competing for the prize in the contest that ran from June through August of this year.
(Continue reading for news release from the ASPCA)

Hidden Valley Middle School in Roanoke County is closed today due to heavy paint fumes. Buses are returning students back to their homes. Parents who dropped off children are asked to pick them up at the school immediately. All other Roanoke County Public Schools are open today.
(Continue reading for news release from Roanoke County Public Schools)
Update From Roanoke Fire-EMS on 9/10/14 17:11:
On Wednesday, September 10, 2014, Roanoke Fire-EMS responded to a structure fire in the 400 block of Marshall Ave.  The call was received in the E-911 Center at approximately 1:56am and was under control at 3:00am. When crews arrived the two story house was fully engulfed in flames. The house was vacant and no one was injured. Investigators dug through the debris today and ruled that the fire was intentionally set.  Anyone with information is asked to call Crime Line at 540-344-8500 or the Roanoke Fire Marshal's Office at 540-853-2795.
———————–
Original post 9/10/14 7:42 am.:
Fire officials say they got the call just before 2 a.m. Wednesday. Crews responded to the 400-block of Marshall Avenue in southwest Roanoke. Firefighters found a two-story house on the corner of Marshall and 5th Street engulfed. After finding no one inside the abandoned structure, they began a heavy exterior attack, while letting the fire partially burn out on its own. It took a while to put out the fire and firefighters stayed on scene for hours to watch for hotspots. A witness tells WFIR that the flames appeared to be three stories high and thick smoke could be seen for blocks. Streets in the area had to be blocked off while crews worked the fire. There are no reports of injuries and Roanoke Fire-EMS has not yet reported the cause of the fire or damage estimates.

The Franklin County Sheriff's Office is looking for two suspects who attempted to break into one business and may have burglarized another. Surveillance video captured two individuals trying to break into the Whistle Stop shortly before 1 a.m. today. The sheriff's office says that during the investigation, Jeds Country Store was burglarized minutes later. These businesses are located in the Penhook area of the county. If you recognize the two suspects in the picture or know any information, you are encouraged to contact Investigator Nolen at 540-483-3000.
Click HERE for the sheriff's office Facebook page.
(Click below to see suspect photo)

As part of Roanoke's I-581 and Elm Avenue interchange project, crews will be putting a new traffic pattern in place. Beginning tomorrow morning, the eastbound lanes of Elm will be moved to the newly constructed portion of the bridge over I-581. Westbound lanes will remain the same. To achieve the new traffic pattern, left lane closures are planned for east and westbound Elm Avenue today and tomorrow from 8 p.m. each night until 6 a.m. the following morning. The southbound on-ramp to I-581 will be closed tonight from 8 p.m. until 6 a.m. tomorrow.
(Continue reading for the full news release from the Virginia Department of Transportation)