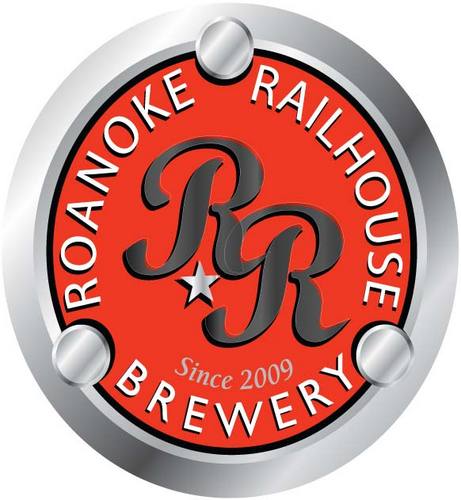 As the Roanoke Railhouse Brewery gets closer to opening its taproom on Franklin Road, it's making a last call…but not for alcohol. President Steve Davidson says the best case scenario for an open date is the third week in August. But he says mostly likely it will be September 1st…just in time for football. The Brewery would like help sprucing up the place.
If you have railroad paraphernalia that you would like to donate or loan, please contact them at 540.293.2423 or scohend29@gmail.com. You can also post something on their Facebook page (click HERE).
Click below to hear an extended conversation with Roanoke Railhouse Brewery President Steve Davidson:
Salem Police are asking for assistance in identifying this white male in these photos who may be involved in a Larceny. This subject may be driving a dark colored Chevy pickup truck. If anyone has information in regards to this case please call the Salem Police at 540-375-3083 or the Roanoke Valley Crime Line at 540-344-8500.

ROANOKE, Va. (AP) _ A teenager has been sentenced to serve up to four years in a prison program for young offenders in a November crash that killed two passengers. Seventeen-year-old Dominique Lorenzo Young was sentenced Tuesday in Roanoke County Circuit Court on two counts of involuntary manslaughter. The Roanoke Times reports that under state law, the incarceration will be reviewed by the Virginia Parole Board to determine when he's fit for release. Court records show the youth got into his mother's car without permission on Nov. 11 and picked up a group of friends. He was driving on a learner's permit that had been suspended five days before due to another crash. Killed in the Nov. 11 accident were 20-year-old Jefferson Cody Elliott and 18-year-old Danial Wayne Buckner.
BEDFORD, Va. (AP) _ A Bedford man accused of waiting several hours to report the death of his 2-year-old son in order to clean up a meth lab in his home has pleaded guilty to child abuse and methamphetamine manufacturing. Media outlets report 26-year-old Michael Anthony Smith entered the plea Tuesday in Bedford County court. The child's mother, 24-year-old Shana Marie Witt, is charged with first-degree murder.

RICHMOND, Va. (AP) _ Virginia is giving shoppers a break on buying back-to-school supplies.  Gov. Terry McAuliffe's office says the annual back-to-school sales tax holiday will begin Friday and run through Sunday. During the three-day holiday, shoppers at retail stores statewide won't have to pay sales tax on notebooks, pens, calculators, binders and other school supplies priced up to $20.  Shoes and most clothing items priced up to $100 also will be exempt from the sales tax.  The Department of Taxation has posted a list of eligible items and guidelines on its website, http://www.tax.virginia.gov.
RICHMOND, Va. (AP) _ Lawyers defending former Virginia Gov. Bob McDonnell and his wife against corruption charges say the couple couldn't have been scheming together to accept bribes from a businessman because their marriage was falling apart.
The attorneys said the couple had a long-broken marriage and that Maureen McDonnell had developed a crush on a businessman who is the prosecution's star witness.
The McDonnells are charged in a 14-count indictment with accepting more than $165,000 in loans, designer clothes, vacations and a Rolex watch from Jonnie Williams, the CEO of dietary supplements maker Star Scientific. Prosecutors say that in exchange, they helped to promote Williams' business. If convicted, they could face decades in prison.
The trial is set to resume Wednesday morning with the continued testimony of Williams' assistant, Jerri Fulkerson.
Update 8:50 a.m.
News Release from the Virginia Department of Transportation:
TRAFFIC ALERT:  EMERGENCY ASPHALT REPAIRS WILL KEEP NORTHBOUND I-81 LANES NEAR MILE MARKER 167 CLOSED
The right shoulder is open to traffic
At approximately 5 a.m. this morning, a traffic accident involving a vehicle fire occurred on northbound Interstate 81 near mile marker 167 in Botetourt County. As a result of the fire, the asphalt in the area was heavily damaged and will need to be repaired before the lanes can reopen to traffic.
VDOT staff is on scene assessing the damage and crews have been rerouted to the area to begin repairs immediately. Crews estimate they will have the right lane open to traffic at noon today and will then move on to the left lane.  It is unknown at this time when the left lane will be completed. These timeframes are estimates and could be impacted by weather or unforeseen circumstances once the crews arrive on scene for the repairs.
At this time the right shoulder is open to traffic. Drivers should expect delays in the area and avoid this section of I-81 if possible until the repairs are completed.
For the latest information on this incident visit www.511Virginia.org.
Update 8:44 a.m.
Traffic is now moving again on Interstate 81 South at mile marker 119.8 in Montgomery County. The right shoulder is blocked.

The Virginia Department of Transportation says a lane closure will affect this morning's commute for some on Interstate 81 North. The northbound right lane of I81 is closed in Roanoke County, between mile markers 136 and 138. The closure is in place for bridge work that had been expected to be removed by 6 a.m. Work is taking longer than expected. The lane is expected to reopen around 9 a.m.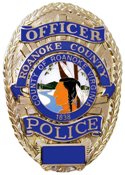 Updated: 7/15/14, 5:24 a.m.
Roanoke County police say a man went to the hospital last night, after an officer-involved shooting at Friendship Retirement Community. Police say 911 calls came in around 11 p.m. reporting a "suspicious" person at the Health and Rehab Center in the 300-block of Hershberger Road. The person reportedly had a long gun and a pistol and had fired a shot. Officers from Roanoke County, Roanoke City and State Police responded. They confronted the suspect in the lobby and a Roanoke County police officer shot the man. Roanoke County Fire & Rescue, already on scene, transported the suspect to Carilion Roanoke Memorial Hospital. There's no word on his condition and he reportedly is the only one injured in the incident. Per normal police protocol, the officer involved in the shooting will be on leave pending results of an investigation.