The shooting death of an unarmed black teen by a white police officer in Missouri is prompting a community meeting in Roanoke. Eighteen-year-old Michael Brown's death has led to two weeks of protests in suburban St. Louis. Some Roanoke residents are concerned and want to speak with local police. There's a community dialogue with Roanoke Police Chief Chris Perkins tonight at Clean Cut Barber Shop on the corner of Melrose and 11th Street at 7 p.m.
Click HERE for the Community Cultivators DBA Community Outreach Division Inc. Facebook page or HERE for the Community Meeting Facebook event page.
(Continue reading for post from Community Cultivators DBA Community Outreach Division Inc. Facebook page)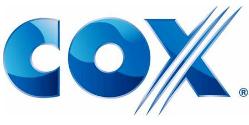 Cox Communications is extending and expanding its Connect2Compete broadband adoption program. It offers $9.95 a month internet service to low-income families with K-12 students, to help them with homework. Cox has expanded the proof of eligibility to include Temporary Assistance for Needy Families (TANF) and the Supplemental Nutrition Assistance Program (SNAP), in addition to the Federal Free School Lunch Program.
(Continue reading for full news release from Cox Communications)
News Release
Gleaning For The World Expanding Collection Points To Roanoke
August 19, 2014 | Concord, VA– Gleaning For The World is providing humanitarian assistance to the Iraq and Syrian refugees of the Islamic State, the terrorist militia formerly known as ISIS. Now more than 1,000,000 people in Iraq and Syria have fled the violence and brutality that this group inflicts. As the US military continues to make strikes against the Islamic State, more will be able to escape the clutches of this terrorist organization.
"We have seen the atrocities ISIS is perpetrating on these families," says Rev. Ron Davidson, president and founder of Gleaning For The World. "Husbands have stayed behind to buy time for their wives and children to escape to these refugee camps, with little hope they will ever see them again. By helping the refugees, we can stand together against those committing these vicious attacks."
Our strategic partners, working with Iraq and Syrian refugees, have asked for our help with this crisis.
In addition to the supplies we are sending, we will be holding local collections for the Islamic State refugees.
(Continue reading for drop-off locations and supplies needed)

A major gift for Lynchburg College, in fact, its biggest ever. The college announced Tuesday that 1948 grad Walter Ridgway bequeathed $5-million upon his death last year. Half of that will provide college scholarships, the other half to building construction and maintenance. Ridgway, a native of Roanoke, also left a $1-million endowment to HopeTree Family Services in Salem, $500,000 to First Baptist Church in Roanoke and $400,000 to Glade Spring Baptist Church.
The Roanoke Civic Center will be getting a new name by October: the Berglund Center. Two bidders came in for the naming rights at civic center, Haley Toyota and Berglund Automotive. Berglund submitted the higher one at $1.75-million, with $500,000 in the first year and the remainder over 10 years. The auto dealership also will donate 10 cars. While the details are not worked out yet, it's likely that Berglund will give one car a year for the civic center to give away at its own discretion. Haley had offered $1.55-million, with $300,000 the first year and the rest over 10 years. The city hopes the money will help offset some of the cost of operating the civic center complex, which averages about $600,000 a year.

The City of Roanoke now will allow alcohol to be served at Preston Park. In a controversial move, Roanoke City Council on Monday voted to amend city code to include Preston Park to a list of park facilities where alcohol is allowed. Non-profit organizations that hold events at the park can serve beer and wine, but first have to get city approval. There had been some concern about the change, including its proximity to Breckenridge Middle School and Preston Park Elementary School.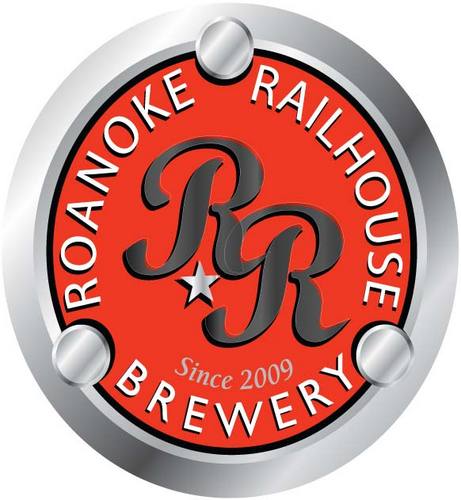 As the Roanoke Railhouse Brewery gets closer to opening its taproom on Franklin Road, it's making a last call…but not for alcohol. President Steve Davidson says the best case scenario for an open date is the third week in August. But he says mostly likely it will be September 1st…just in time for football. The Brewery would like help sprucing up the place.
If you have railroad paraphernalia that you would like to donate or loan, please contact them at 540.293.2423 or scohend29@gmail.com. You can also post something on their Facebook page (click HERE).
Click below to hear an extended conversation with Roanoke Railhouse Brewery President Steve Davidson:
Salem Police are asking for assistance in identifying this white male in these photos who may be involved in a Larceny. This subject may be driving a dark colored Chevy pickup truck. If anyone has information in regards to this case please call the Salem Police at 540-375-3083 or the Roanoke Valley Crime Line at 540-344-8500.

ROANOKE, Va. (AP) _ A teenager has been sentenced to serve up to four years in a prison program for young offenders in a November crash that killed two passengers. Seventeen-year-old Dominique Lorenzo Young was sentenced Tuesday in Roanoke County Circuit Court on two counts of involuntary manslaughter. The Roanoke Times reports that under state law, the incarceration will be reviewed by the Virginia Parole Board to determine when he's fit for release. Court records show the youth got into his mother's car without permission on Nov. 11 and picked up a group of friends. He was driving on a learner's permit that had been suspended five days before due to another crash. Killed in the Nov. 11 accident were 20-year-old Jefferson Cody Elliott and 18-year-old Danial Wayne Buckner.
BEDFORD, Va. (AP) _ A Bedford man accused of waiting several hours to report the death of his 2-year-old son in order to clean up a meth lab in his home has pleaded guilty to child abuse and methamphetamine manufacturing. Media outlets report 26-year-old Michael Anthony Smith entered the plea Tuesday in Bedford County court. The child's mother, 24-year-old Shana Marie Witt, is charged with first-degree murder.