The Virginia Department of Transportation says a lane closure will affect this morning's commute for some on Interstate 81 North. The northbound right lane of I81 is closed in Roanoke County, between mile markers 136 and 138. The closure is in place for bridge work that had been expected to be removed by 6 a.m. Work is taking longer than expected. The lane is expected to reopen around 9 a.m.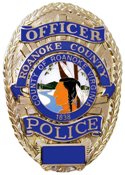 Updated: 7/15/14, 5:24 a.m.
Roanoke County police say a man went to the hospital last night, after an officer-involved shooting at Friendship Retirement Community. Police say 911 calls came in around 11 p.m. reporting a "suspicious" person at the Health and Rehab Center in the 300-block of Hershberger Road. The person reportedly had a long gun and a pistol and had fired a shot. Officers from Roanoke County, Roanoke City and State Police responded. They confronted the suspect in the lobby and a Roanoke County police officer shot the man. Roanoke County Fire & Rescue, already on scene, transported the suspect to Carilion Roanoke Memorial Hospital. There's no word on his condition and he reportedly is the only one injured in the incident. Per normal police protocol, the officer involved in the shooting will be on leave pending results of an investigation.

Update Mon., 7/14/14 5:00 a.m.
Three people are charged in the abduction of a Pittsylvania County teen, after authorities issued an AMBER Alert Saturday night. The Pittsylvania County Sheriff's Office says Dustin Wade Shaver, 15, had not been seen since last Monday, July 7th. At the same time, a green Jeep was seen. It's believed to have been driven by the teen's biological mother, Denise Michelle Shaver. Authorities located the teen, his mother, Kayla Michelle Hoy and Kevin Scott Parrish in Benson, N.C. Dustin Shaver was safely recovered. The three suspects are charged and awaiting extradition.

UPDATE:  Road reopened to traffic.
VDOT says construction on Interstate 81 North in Roanoke County is affecting the morning commute. The left northbound lane is closed between mile markers 132 and 134. This lane closure is expected to remain in place until approximately 9 a.m.
The lane closure is in place for bridge work and had been expected to be removed by 6 a.m. Work is taking longer than anticipated. Drivers may encounter significant delays.

UPDATED 2:51 a.m., Thursday, July 10, 2014:
Roanoke County police say two drivers went to the hospital Wednesday morning, following a crash that shutdown Rt. 311 for nearly two hours. A minivan reportedly crossed the center line on Catawba Valley Drive near Rusty Road around 6:40 a.m. The van hit a pickup truck head-on. Both vehicles have heavy front end damage. There's no word on the conditions of the two drivers.
A Roanoke man is in jail without bond, after Bedford County authorities arrested him for telling an undercover investigator that he would pay him to kill his estranged wife. The sheriff's office says that since October 2012, Kevin Colgan, 61, has been in the process of divorcing his wife of 30 years. The final divorce hearing is scheduled for August. Authorities were made aware that Colgan had been threatening Mrs. Colgan. Colgan met with an undercover investigator on Wednesday. He then met with the investigator again Thursday morning and the two drove to Mrs. Colgan's home in Bedford. Bedford County Sheriff's investigators arrested Colgan at 10:10 a.m. yesterday. He's charged with solicitation to commit murder.
(Continue reading for news release from the Bedford County Sheriff's Office)
RICHMOND, Va. (AP) _ Virginia U.S. Sen. Mark Warner is holding a meeting in Richmond today to discuss rail safety. The conversation will focus on the status of proposed regulations and initiatives to improve the safety of transporting crude oil by rail in Virginia. It comes in the wake of a train derailment and fire in downtown Lynchburg on April 30. Scheduled participants include representatives of the U.S. Department of Transportation, Pipelines and Hazardous Materials Safety Administration, the Lynchburg Fire Department and CSX.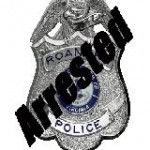 A man is in custody after he shot at police from a northwest Roanoke motel roof, shutting down roads and businesses during rush hour traffic. WFIR's Velvet Hall has the story:
Roanoke County Supervisor Al Bedrosian is demonstrating his support for Christian prayers at board meetings by staying seated during non-sectarian prayer. WFIR's Velvet Hall has more:
Virginia state police say they have found the body of the third passenger of a hot air balloon that drifted into a power line, burst into flames and fell into a heavily wooded area about 25 miles north of Richmond. WFIR's Velvet Hall has the latest: