The Roanoke County Police Department says that local, state and federal authorities are in the process of serving search warrants and arrest warrants across the Roanoke Valley. They are connected to a long-term heroin trafficking investigation. There is no further information at this time. The county police department says another news release will be issued at a later date by the U.S. Attorney's Office.
(Continue for news release from Roanoke County PD) Read the rest of this story »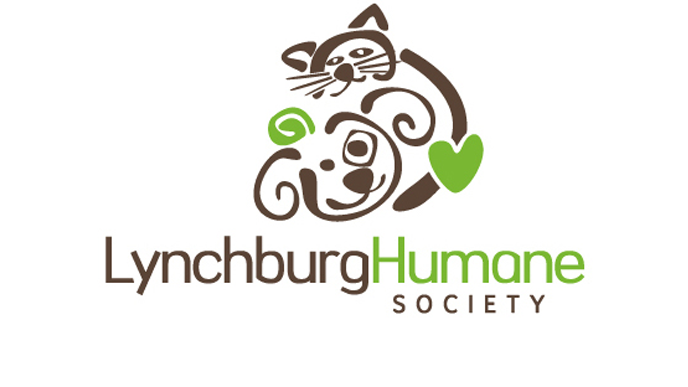 The Lynchburg Humane Society is one of three finalists in the running to win the $25,000 Community Engagement Award in the 2014 ASPCA Rachael Ray $100K Challenge. The American Society for the Prevention of Cruelty to Animals announced Wednesday the other finalists as Clay County Animal Care & Control in Green Cove Springs, Fla. and Kansas City Pet Project in Kansas City, Mo. All three also are in the running to win the $100,000 grand prize. The winners for the national event will be announced on October 7, 2014. Roanoke's Angels of Assisi also had been competing for the prize in the contest that ran from June through August of this year.
(Continue reading for news release from the ASPCA)

Hidden Valley Middle School in Roanoke County is closed today due to heavy paint fumes. Buses are returning students back to their homes. Parents who dropped off children are asked to pick them up at the school immediately. All other Roanoke County Public Schools are open today.
(Continue reading for news release from Roanoke County Public Schools)
Update From Roanoke Fire-EMS on 9/10/14 17:11:
On Wednesday, September 10, 2014, Roanoke Fire-EMS responded to a structure fire in the 400 block of Marshall Ave.  The call was received in the E-911 Center at approximately 1:56am and was under control at 3:00am. When crews arrived the two story house was fully engulfed in flames. The house was vacant and no one was injured. Investigators dug through the debris today and ruled that the fire was intentionally set.  Anyone with information is asked to call Crime Line at 540-344-8500 or the Roanoke Fire Marshal's Office at 540-853-2795.
———————–
Original post 9/10/14 7:42 am.:
Fire officials say they got the call just before 2 a.m. Wednesday. Crews responded to the 400-block of Marshall Avenue in southwest Roanoke. Firefighters found a two-story house on the corner of Marshall and 5th Street engulfed. After finding no one inside the abandoned structure, they began a heavy exterior attack, while letting the fire partially burn out on its own. It took a while to put out the fire and firefighters stayed on scene for hours to watch for hotspots. A witness tells WFIR that the flames appeared to be three stories high and thick smoke could be seen for blocks. Streets in the area had to be blocked off while crews worked the fire. There are no reports of injuries and Roanoke Fire-EMS has not yet reported the cause of the fire or damage estimates.

The Franklin County Sheriff's Office is looking for two suspects who attempted to break into one business and may have burglarized another. Surveillance video captured two individuals trying to break into the Whistle Stop shortly before 1 a.m. today. The sheriff's office says that during the investigation, Jeds Country Store was burglarized minutes later. These businesses are located in the Penhook area of the county. If you recognize the two suspects in the picture or know any information, you are encouraged to contact Investigator Nolen at 540-483-3000.
Click HERE for the sheriff's office Facebook page.
(Click below to see suspect photo)

As part of Roanoke's I-581 and Elm Avenue interchange project, crews will be putting a new traffic pattern in place. Beginning tomorrow morning, the eastbound lanes of Elm will be moved to the newly constructed portion of the bridge over I-581. Westbound lanes will remain the same. To achieve the new traffic pattern, left lane closures are planned for east and westbound Elm Avenue today and tomorrow from 8 p.m. each night until 6 a.m. the following morning. The southbound on-ramp to I-581 will be closed tonight from 8 p.m. until 6 a.m. tomorrow.
(Continue reading for the full news release from the Virginia Department of Transportation)

There are day and night-time lane closures scheduled again this week and next for the Valley View Boulevard interchange project in Roanoke. The right southbound lane of I-581 will be closed between Hershberger Road and Valley View Boulevard from noon today through Saturday and next Monday through Friday. The right and center lanes will be closed each night from 10 p.m. until 8 a.m. the following morning.
(Continue reading for full news release from the Virginia Department of Transportation)
The shooting death of an unarmed black teen by a white police officer in Missouri is prompting a community meeting in Roanoke. Eighteen-year-old Michael Brown's death has led to two weeks of protests in suburban St. Louis. Some Roanoke residents are concerned and want to speak with local police. There's a community dialogue with Roanoke Police Chief Chris Perkins tonight at Clean Cut Barber Shop on the corner of Melrose and 11th Street at 7 p.m.
Click HERE for the Community Cultivators DBA Community Outreach Division Inc. Facebook page or HERE for the Community Meeting Facebook event page.
(Continue reading for post from Community Cultivators DBA Community Outreach Division Inc. Facebook page)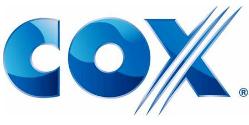 Cox Communications is extending and expanding its Connect2Compete broadband adoption program. It offers $9.95 a month internet service to low-income families with K-12 students, to help them with homework. Cox has expanded the proof of eligibility to include Temporary Assistance for Needy Families (TANF) and the Supplemental Nutrition Assistance Program (SNAP), in addition to the Federal Free School Lunch Program.
(Continue reading for full news release from Cox Communications)
News Release
Gleaning For The World Expanding Collection Points To Roanoke
August 19, 2014 | Concord, VA– Gleaning For The World is providing humanitarian assistance to the Iraq and Syrian refugees of the Islamic State, the terrorist militia formerly known as ISIS. Now more than 1,000,000 people in Iraq and Syria have fled the violence and brutality that this group inflicts. As the US military continues to make strikes against the Islamic State, more will be able to escape the clutches of this terrorist organization.
"We have seen the atrocities ISIS is perpetrating on these families," says Rev. Ron Davidson, president and founder of Gleaning For The World. "Husbands have stayed behind to buy time for their wives and children to escape to these refugee camps, with little hope they will ever see them again. By helping the refugees, we can stand together against those committing these vicious attacks."
Our strategic partners, working with Iraq and Syrian refugees, have asked for our help with this crisis.
In addition to the supplies we are sending, we will be holding local collections for the Islamic State refugees.
(Continue reading for drop-off locations and supplies needed)