Overnight work on Williamson Road in Roanoke County will impact the morning commute. A work zone is in place on Williamson Road between Peters Creek Road and Dent Road.  Williamson Road is reduced to one lane and flaggers are controlling traffic.  Traffic traveling in both directions is affected by this work zone. Overnight work to replace a pipe was expected to be completed by 6 a.m., but crews now estimate the work zone will remain in place until 8 a.m.
Botetourt County's Parks, Recreation & Tourism Department is now accepting applications for the 2015-2016 Capital Improvement Incentive Fund Program. The program offers matching funds to community service groups, individuals and businesses wishing to make recreation-related capital improvements on publicly owned property. This year, a total of $20,000 of matching funds will be available through the program. The application deadline for this year's grant is October 1. For more information, or to receive a copy of the program guidelines and application, contact the Department of Parks, Recreation & Tourism at (540) 473-8326 or go to the Botetourt County website by clicking here.

The 6th annual Foot Levelers Blue Ridge Marathon, half marathon and the Anthem Star created $556,175 in economic impact in 2015. That's up 6.7 percent over 2014. Organizers say the impact was the result of an increase in registrations as well as an increase in the average amount of money spent by travelers. Over the past six years, the event has contributed more than $2.6 million to the local economy.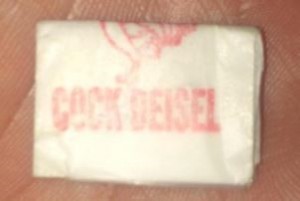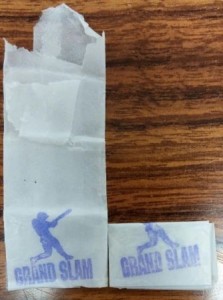 Since May 1, law enforcement from Roanoke City, Roanoke County and Salem have responded to eleven illegal drug-related overdose incidents. Of those, three have resulted in fatalities and one left the user in an irreversible coma, which later died from a medical decision made by family members. According to a Roanoke County spokesperson interviews with the survivors revealed that each had purchased and used a drug which they believed to be heroin. The Virginia State Laboratory tested two marked products called "COCK DEISEL" and "GRAND SLAM." Both products teased were found to be nearly pure Fentanyl. All three deaths and the irreversible coma were a result of the victims using one of these two products.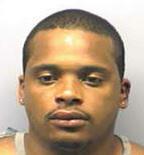 UPDATE: The suspect in the Magic City Ford tire burglary, Shawn Braxton, was arrested a little after 4:00 p.m. yesterday afternoon following a short foot pursuit that ended in the 3500 block of Harvest Lane NW.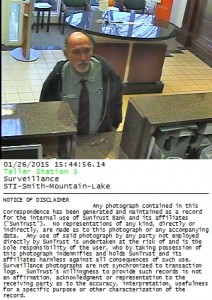 The Franklin County Sheriff's Office is investigating a fraud case that happened at the SunTrust Bank on Booker T. Washington Highway in Hardy. The incident happened on January 26 and no charges have been filed. Anyone who knows the identity of the person in the surveillance picture is asked to call Investigator Nolen at 540-483-6662.

Starting this Sunday there will be several lane closures within the intersection of Jefferson Street and Elm Avenue for the Water Authority's Water Main Repair Project. The closures will be from 9:00 p.m. to 6:00 a.m. The work will be finished by Wednesday at 6 a.m. Motorists should expect delays and use an alternate route if possible.

More than 700 seniors will get their diplomas today during Commencement Friday. William Fleming High School's Graduation begins at 10:00 a.m. and Patrick Henry High School's starts at 2:00 p.m. Both ceremonies are at the Berglund Center. In honor of all graduates school officials have shared some interesting facts about the Class of 2015. The first, a record number of Roanoke City students earned Career Technical Education certifications this year. 1,485 certifications were earned, up 972 from last year. Second, seniors took a record 815 dual enrollment courses this year. Third, the Class of 2015 is made up of 13 different countries from all over the world. Some of the colleges graduates are attending include Yale University, University of Virginia, Virginia Tech, Georgia Tech, University of Mississippi, University of Alabama, Temple University and the University of Edinburgh in Scotland. Congratulations Class of 2015!

On Saturday, May 9th, the letter carriers of the National Association of Letter Carriers Local Branch 524 collected 264,257 pounds of food from residents along their postal routes during the annual Stamp Out Hunger food drive. The event is part of the nation's largest single-day food drive, held in 10,000 cities and towns in all 50 states and the District of Columbia. In our region, food collected benefits Feeding America Southwest Virginia.

Shortly after 10:00 a.m. yesterday the Town of Bedford Fire Department and units from the Bedford County Department of Fire & Rescue were called a home on Screechum Hollow Road for a report of a kitchen fire. It took crews 30 minutes to get the flames under control, and the damage was contained to the kitchen. Damage was estimated at $20,000. No injuries were reported.