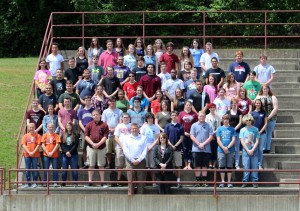 For the first time in school history Salem High School's choral and band programs have received the Blue Ribbon Award for Superior Music. In order to receive the award, which is given by the Virginia Music Educators Association, musical groups had to perform two pieces from approved graded music lists. They were then categorized, assessed and given a grade with level 1 being the easiest and level 6 the most difficult. The Salem High School Chorale, performing at a level 5 and sight reading at a level 3, received an overall Superior rating. They Salem High School Symphonic Band also received a Superior rating, performing at a level 4 and sight reading at a level 2.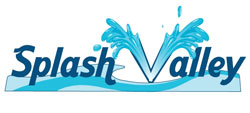 Splash Valley Water Park returns for a sixth season on Memorial Day Weekend. The park will be open this Saturday through Memorial Day, as well as next Saturday and Sunday. Daily operations begin on Friday, June 5. Several new events have been added to the calendar this season. On Friday June, 5 the park will be hosting School's Out for the Summer Bash from 4:00 p.m. to 7:00 p.m. The event includes games, music and prizes. Every Friday throughout the month of July, Splash Valley will host Friday Night Lights. The park will be open until 9:00 p.m. on these days, and there will be themed activities, music and games. Also new this year is Family Tuesdays. For this special day, families of four to eight individuals per household get in for a flat $23 admission. Gate admission applies for all special events, which is $5 for all visitors after 4:00 p.m.

Yesterday, shortly after 5:00 a.m., officers were called to the Sunoco convenience store on Challenger Avenue. The business was not open at the time, and when officers arrived they discovered a large glass window was broken. Police found that the store had been burglarized. An evidence technician was called in. There's no word on the total value of cash and property stolen. Anybody with information about the incident is asked to call the Roanoke County Police Department at 540-562-3265.
The Roanoke Police Department was investigating an abduction and sexual assault that was reported Tuesday morning. Detectives say after further questioning and interviews they found inconsistencies with the victim's versions of events. The juvenile has since recanted her story and admitted she made it up. Detectives say they'll continue to work with and assist the juvenile and her parents.
Cave Spring and Glenvar high schools made the 2015 Best High Schools list compiled by U.S. News & World Report. The list highlights top-performing public schools on a state and national level. Schools are given either a gold, silver or bronze medal. Gold indicates the greatest level of college readiness. Cave Spring High School earned a silver medal, ranking 29th in Virginia and 936th nationally. Glenvar High School also received a silver medal, ranking 48th in Virginia and 2,256th nationally.

The Better Business Bureau Serving Western Virginia wants to warn consumers about a scam website named Comfort Bulldogs, which claims to sell bulldog puppies. The BBB investigated www.comfortbulldogs.com and found several red flags. The website has suspiciously low prices. Bulldogs are being advertised for $499. The company claims 100% of all proceeds will go to charity, but the company is not registered with the VA Office of Charitable and Regulatory Programs. The company requires payment through wire transfer/MoneyGram only. Also, the pictures and testimonies on the website are from other bulldog websites. The BBB says www.comfortbulldogs.com is registered in Panama and similar fraudulent bulldog websites operating in multiple states are currently being investigated. If you have dealt with the company you should call the local BBB office and the Roanoke City Police Department.

Today at 1:00 p.m., "Celebration" by Cecilia Lueze will be placed along the Williamson Road entrance to the Art Walk in Elmwood Park. During Festival in the Park visitors will have a chance to vote on their favorite piece. The winning artist will receive a People's Choice Award and a $1,000 check. Voting will take place at the Art in Roanoke tent during Festival in the Park or online. For more information about the project or to vote for your favorite piece click here.
Governor Terry McAuliffe and the state Board of Education announced yesterday that 252 schools and four school divisions earned 2015 Virginia Index of Performance awards for advance learning and achievement. Back Creek Elementary and Cave Spring High School earned the Board of Excellence Award. The schools met state and federal accountability benchmarks and made significant progress toward goals for increased student achievement. Some schools earned the Board of Education Distinguished Achievement Award. That means they met all state and federal benchmarks and made progress toward the goals of the governor and the board. Those include Cave Spring Middle, Clearbrook Elementary, Fort Lewis Elementary, Glenvar High, Green Valley Elementary, Hidden Valley High, Hidden Valley Middle, Oak Grove Elementary and Penn Forest Elementary.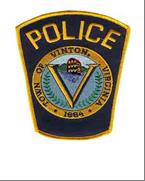 The Vinton Police Department says six juveniles, ranging in age from 10 to 16, are charged with stealing thousands of dollars' worth of recreation equipment in late April from the former Roanoke County Career Center building. The equipment consisted of baseballs, basketballs and other athletic equipment. All of the stolen items, which belonged to the Vinton Booster Club, have been recovered. The juveniles also spray-painted graffiti on the walls inside the building and broke out windows.

The Roanoke County Police Department is participating in the national seat belt enforcement campaign, Click It or Ticket. Just ahead of Memorial Day weekend, Roanoke County officers will be stepping up enforcement. Drivers are encouraged to wear their seatbelts and participate in the Twitter initiative to help spread awareness. Over the next two weeks the department is asking people to join its Twitter page (twitter.com/RoCoPD) and tweet a selfie with their seatbelts on and keys in their hands using #RoCoPDSeatbeltSelfie. Participants will be eligible to win a Starbucks gift card.