In the past two months, five pedestrians and one bicyclist have been struck and killed in eight hit-and-run traffic crashes across the Commonwealth. Police say because of the alarming rate of fatal crashes involving drivers leaving the scene, they want to remind motorists that state law prohibits a driver from leaving an accident scene that involves injury or death, or property damage. State law says anyone involved in an accident needs to immediately stop as close to the scene of the accident as possible. The driver should also report the accident to police and stay on the scene. Police say drivers should stay alert when on the road and pedestrians and bicyclists should wear reflective and bright clothing.

Roanoke City residents have been able to sign up to receive emergency alerts on their landlines and cell phones for some time. But now, Roanoke is able to send these same alerts via text message. You will only receive the alerts if there is a situation that would put your life or property in danger. If you already registered your cell phone to receive the emergency alerts you'll need to do it again so you can get the text messages. You can register by clicking here.

The Sheriff's Office has received reports from citizens who have been contacted by a person claiming to be deputy sheriffs, IRS Agents, or other law enforcement personnel. The caller tells victims they have failed to comply with jury subpoenas, or have missed a court date and are subject to fines or arrest. In some cases the victims have been asked to get a Green Dot card from a store and call them with the card number or meet them at the Sheriff's Office to make cash payments. This is a scam. The Roanoke Sheriff's Office does not collect payments this way. Anyone receiving these calls should notify their local law enforcement agency.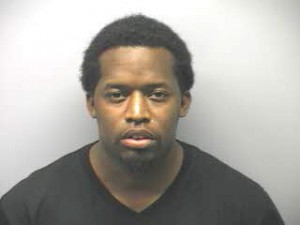 The Roanoke Police Department is asking for the public's help locating 31-year-old Corey Lamont Lomax, of Roanoke. He is wanted for shooting a 25-year-old man on December 31, 2014. Anyone with information on Lomax's immediate whereabouts should call 911. If you have any information that could help locate Lomax please call the Roanoke Valley Crime Line at 540-344-8500.
Roanoke Police are asking for the public's help to identify two suspects in a credit card fraud case where the victim was an 87-year-old woman. On December 13, 2014 the victim called the police department to report unauthorized charges made on several of her credit cards at two Roanoke businesses. The victim believes one of the suspects distracted her while she shopped at a store in the 3300 block of Ferncliff Avenue NW and stole the credit cards from her purse.  If you can help detectives identify these suspects, or the vehicle, please call the Roanoke Valley Crime line at 540-344-8500.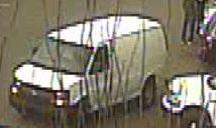 Shortly after 7 p.m. Saturday Roanoke Police were called to the 600 block of Murray Avenue Southeast to investigate a report of a child found unresponsive in a bath tub full of water. The child, an eight-month-old girl, was taken to Carilion Roanoke Memorial Hospital where she was pronounced dead. Police interviewed the parents and Child Protective Services is assisting in the investigation. Police said they found evidence of drug use inside the home. As last word, no charges have been filed.

Later this month Leisure Legacy will host a community meeting to discuss the possibility of bringing an off-leash dog park to Roanoke County. The public is encouraged to attend the Bark For Your Park event to help Leisure Legacy determine whether there is enough interest to start fundraising efforts for the park. The group says no current funding exists for the design, construction or maintenance of a dog park. It would rely on fundraising, volunteers, sponsorships, membership or admission fees to build and operate. The meeting is Thursday, January 29, 6 p.m. to 8 p.m., at the Brambleton Center located at 3738 Brambleton Avenue.
Roanoke Police are investigating a shooting that happened in the 3600 block of Shenandoah Avenue NW yesterday shortly before 4:00 a.m. Once on the scene police found one person dead, another was pronounced dead at Carilion Roanoke Memorial Hospital. 4 people were sent to the hospital for treatment for injuries possibly related to the incident. Police have not released the names of those involved, or said how many people were shot. Police say they are not actively seeking any suspects, but they would like to talk to any witnesses. Anyone with any information is encouraged to call the Roanoke Valley Crime Line at 540-344-8500.

UPDATE: Officials say 53-year-old Donald Herman Payne Jr. was the person killed in a house fire Saturday morning. He died of smoke inhalation. Investigators say he was homeless.
————————————
The Roanoke Fire Marshal's Office and Roanoke Police Department are still investigating a weekend house fire that they say was set intentionally. Roanoke Fire-EMS crews responded to the fire in the 200 block of 9th Street Southeast Saturday around 7:40am. Firefighters recovered a body from the house. The body was sent to the medical examiner's office. The victim has not been identified. Anyone with information is encouraged to call the Fire Marshal's Office at 540-853-2795 or the Roanoke Valley Crime Line at 540-344-8500.
The Roanoke Police Department is asking for help from the public in two unrelated fatal hit and run cases. The first case was the hit and run of 56-year-old Christine Turner on October 29, 2013. Investigators say Turner was trying to cross Melrose Avenue when she was hit. She passed away three months later. The second case was the hit and run of 45-year-old Sandra Loughry on July 5, 2014. Investigators say Loughry was walking along Shenandoah Avenue when she was hit. She died at the scene. If you have any information you are encouraged to call the Roanoke Valley Crime Line at 540-344-8500. All tips are anonymous and rewards are offered for the right information.