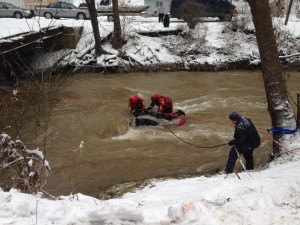 The Virginia State Police Search & Recovery Team recovered both a vehicle and its passenger from the Russell Fork River yesterday afternoon in Buchanan County. On Wednesday, a car was driving on Helen Henderson Highway in the Davenport area, when it came upon water flooding the highway. As the driver tried to drive through the water, the car began to float.  The driver was able to escape, but the passenger was swept away with the vehicle into the Russell Fork River. Search efforts continued through the night Wednesday to find the vehicle and passenger. By mid-morning yesterday, the river had receded enough for divers to locate the vehicle. The missing passenger, 60-year-old Randy O'Quinn, was found deceased inside the car.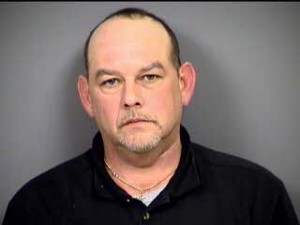 A grand jury in Botetourt County has indicted a Lexington man for second-degree murder in an alleged case of road rage. 51-year-old Barry Samuel Camden was arrested at his home and charged in connection with the death of 62-year-old Terry W. Kelly of Buchanan. On August 27, 2014, Kelly told deputies that he'd been in a fight with someone who cut him off on I-81 near Exit 162. He declined to press charges. The next day, Kelly had medical issues at home, was taken to the hospital and died September 16, 2014. The grand jury indicted Camden after hearing testimony from the medical examiner. Camden is currently being held in the Botetourt County Jail with no bond awaiting a September 26, 2015 arraignment before the Botetourt County Circuit Court Judge.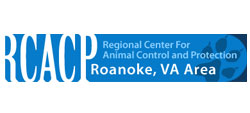 Angels of Assisi in Roanoke says aggressive efforts to find new homes for pets, especially cats, means the Regional Center for Animal Care and Protection has reached a no-kill status for the first time in its history. That means all animals survived except those that could not be rehabilitated for adoption. Over 90% of animals left the regional shelter in February with new owners. Executive Director of Angels of Assisi Lisa O'Neill, says she credits creative hard work and keeping adoptable cats out in the community, mainly in local PetSmart and PetCo stores, as the turning point.

Roanoke police searched Guys & Dolls Billiards on Williamson Road Northeast Friday on suspicion of illegal gambling and stolen property being sold to the business owner. Roanoke police say the investigation was conducted with the assistance of confidential informants who would sell items that were represented as stolen. They also played video poker machines inside the business that paid currency for winnings. Due to the conditions of the building when the search warrant was executed, code enforcement was notified and responded. At this time, the building has since been condemned. Police say charges are pending.

Botetourt County officers are investigating a Troutville domestic argument. The man involved in the incident told officers the argument started Saturday evening and the two continued to argue Sunday morning. The man said the women went to her car and came back with a handgun. He then started running away but heard a single gunshot. The woman was found in the home on Edgewood Drive with a single gunshot wound to the head. The names of the individuals have not been released. The investigation is ongoing.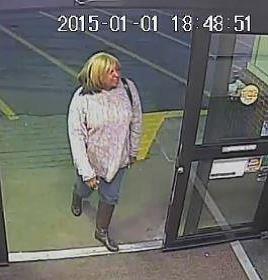 Roanoke Police hope you can help identify a suspect in a credit card fraud case. The suspect used the card to make purchases at multiple locations in Roanoke and Botetourt County. The suspect is described as a black female with her hair dyed blonde. Anyone with information that might help officers is encouraged to call the Roanoke Valley Crime Line at 540-344-8500.

Appalachian Power is encouraging its customers to prepare for colder temperatures and extreme wind chills expected this week across much of Virginia. The company says it is monitoring its distribution system to assure reliability in advance of the expected increased demand for electricity. APCO does not anticipate widespread outages, but crews are prepared if outages should happen. Customers who do lose service can help speed restoration by turning off all electric appliances until 10 t0 30 minutes after power has been restored. Outages can be reported to Appalachian Power by calling the customer service center at 1-800-967-4237. You can also report an outage online by clicking here.
Snow plow operators and contractors with the Virginia Department of Transportation plowed secondary roads last night and will continue working on the routes today.  VDOT says almost all secondary roads in the Salem District have had at least one pass with a snow plow. The remaining roads to be plowed are subdivision streets in Bedford, Franklin and Roanoke counties, and crews expect to complete these routes by mid-day today. Plowed secondary roads are considered passable, but many remain covered in a frozen layer of packed snow and ice due to cold temperatures. Interstates and most primary roads are in minor condition, which means drivers should watch for isolated slick spots particularly in cooler areas such as bridges, overpasses, ramps, high elevations and shaded areas. The Salem District includes the counties of Bedford, Botetourt, Carroll, Craig, Floyd, Franklin, Giles, Henry, Montgomery, Patrick, Pulaski, and Roanoke.

The City of Roanoke is asking any churches, nonprofit organizations and community shelters that open warming stations or overnight shelters to share the information with the city's emergency management coordinator. Roanoke would like to create a list of resources so it can be shared with those in need, the city's website, and 2-1-1 Virginia. To contact Emergency Management Coordinator Marci Stone please call 540-853-2426.

From 4 p.m. yesterday through 4 a.m. today, Virginia State Police troopers and dispatchers have fielded 2,231 calls for service statewide. During the 12-hour period, troopers responded to 825 traffic crashes and 620 disabled vehicles. The majority of the crashes involved damaged vehicles only. Due to vehicles losing control on slick roadways, two state troopers have been struck and injured. The department advises drivers to stay off the highways because roads are slick and hazardous. Police encourage you to delay travel until later today so VDOT crews can treat and clear the highways. If you do have to travel police want to remind you to drive to save lives. Police ask that you clear off all snow from you vehicle, add extra time to reach your travel destination, reduce your speed, increase driving distance, buckle up, and move over for all stopped emergency vehicles.