Governor Terry McAuliffe delivered his first State of the Commonwealth speech Monday night, and health care–including Medicaid expansion–was at the top of his list.
"There must be no higher priority than health care coverage for more of our citizens," the governor told a joint session of the Virginia General Assembly. WFIR's Starr Anderson reports: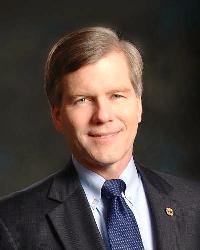 Governor Bob McDonnell and his wife, Maureen, could be facing felony charges for their involvement in a gift scandal, but not until McDonnell leaves office next month. The story from WFIR's Starr Anderson.

Sleet and freezing rain will make driving hazardous, especially on bridges and overpasses. The National Weather Service says ice buildups on trees and power lines may cause widespread power outages.
Roads/Highways
VDOT reports no major incidents as of 8:30 am. Most roads and highways are listed in "minor" condition, which means they are generally wet but may have some slick spots. Click here for the latest VDOT traffic information.
Airport
As of 8:30 am, Roanoke Regional Airport reported 1 canceled flight and 1 delayed flight. If you have flight plans, you are urged to check with your airline before heading out. Click here for the latest airport information.
Appalachian Power
As 8:35  am, Appalachian Power reports about 7,371 power outages. Click here for the latest Apco information.
Schools
Several schools closed for the day or delayed.
Click here for the latest information.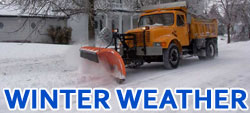 It's Winter Preparedness Week, and the State Department of Emergency Management and the Department of Transportation encourage you and your family to be prepared for winter weather. A VDOT spokesperson says the first thing you should do is create an emergency kit with plenty of food and water. WFIR's Starr Anderson has more.

The Lynchburg Police Department is receiving almost $60,000 from the state to train its officers on how to handle situations involving someone with a mental illness. The money goes to the police department's Crisis Intervention Team. WFIR's Starr Anderson has the details.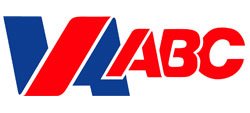 ABC Stores across the state started extending their hours and discounting products on Black Friday last year. An ABC spokesperson says, last year Virginians spent almost $6 million on the day after Thanksgiving, compared to 2011 when people spent $3 million. WFIR's Starr Anderson has more.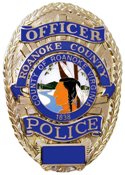 The 17-year-old driver in the deadly accident on Merriman Road that killed two others has been released from the hospital and is facing charges.  Dominique Young is charged with two counts of involuntary manslaughter and one count of unauthorized use of a vehicle because of the November 11th accident. Young was driving a car when police say he lost control because he was going too fast. The accident killed the two men in the back seat of the car, 20-year-old Danial Buckner and 18-year-old Cody Elliot. Young is being detained at the Roanoke Valley Juvenile Detention Center.

The Roanoke Fire Marshal's Office wants you to remember the fire code while you're doing your Black Friday shopping. Fire Marshals will be out writing tickets for parking in fire lanes and keep an eye out for overcrowded stores. WFIR's Starr Anderson has more.

In one day, the food budget for the Roanoke Rescue Mission is met, and that day is today. Thousands of people took part in the StellarOne Drumstick DASH this morning to benefit the Rescue Mission. WFIR's Starr Anderson has more.

The American Red Cross always sees a drop in blood donations around the holidays, and because the need for blood never stops, the organization has created an incentive to come out and donate today.  WFIR's Starr Anderson has more.