Canstruction, a creative and competitive event featuring massive sculptures built entirely from cans of food, returns to Southwest Virginia for the second year with an exhibition at Roanoke's Taubman Museum of Art. This year's exhibit is extended from one to two weeks, with canned food sculptures—called cansculptures—on display from Friday, November 7 through Saturday, November 22. All day Friday, November 7, the public is encouraged to vote for their favorite cansculpture by bringing $1 or one can, per vote, to the Taubman Museum. Opening Night festivities begin at 5:30 p.m., with winning cansculptures revealed during an awards ceremony at 6:00 p.m. The "People's Choice" winner will be announced at 7:00 p.m. When the exhibit closes, sculptures will be dismantled and all cans will go directly to the Feeding America Southwest Virginia food bank for distribution.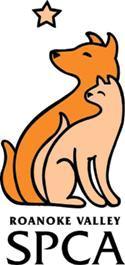 The Roanoke Valley SPCA urges pet owners to be on the lookout after a Roanoke woman's dog ate what looked like rat poison left in Highland Park. The woman asked not to be identified but she did report the incident. An SPCA spokesperson says it doesn't happen often, but some people will leave poisons in parks on purpose, and dogs will sometimes mistake rat poison for treats. An animal control officer canvassed the area near the Highland Dog Park but did not find any rat poison pellets. The woman took her dog to the emergency vet and the animal got the help it needed.

Local Colors founder Pearl Fu is stepping down. She has been executive director of the organization for the past 25 years. She will be passing on leadership of Local Colors to Beth Lutjen and Taylor Willis. There will be a presentation honoring Fu at 11 a.m. Tuesday in the Jefferson Center atrium in Roanoke. The public is invited to attend. Local Colors is preparing for its 25th festival in May.
VDOT has its initial budgets, materials, equipment and staffing in place across the state in preparation for whatever this year's weather brings to keep your roads clear. Last winter proved that weather patterns pay no attention to the calendar, with snow on the ground in various parts of the state from late October into early April. VDOT's estimated snow-removal budget is $145.5 million for the winter of 2014-2015.
Last winter, VDOT's preseason snow-removal budget for 2013-2014 was $157 million, a figure based on the average expenditures from the previous five winters. The agency spent approximately $350 million by the end of the season.

Much like residents in Roanoke County, homeowners in Montgomery County do not want the proposed Mountain Valley Pipeline running through their community. But despite the resistance from residents the company trying to build the pipeline, E-Q-T, has pre-filed with the Federal Energy Regulatory Commission to move forward. Now the commission will start speaking to people along the pipeline route for feedback. The final decision of whether or not the pipeline will happen is made at a federal level.
Carilion Clinic has named Patrice M. Weiss, M.D., to serve as Chief Medical Officer. Dr. Weiss currently serves as Chair of the Department of Obstetrics and Gynecology at Carilion Clinic and Professor of OB/GYN at Virginia Tech Carilion School of Medicine. Her appointment is effective November 1, 2014.

Rocky Mountain Police Chief and Chairman of the county's board of supervisors, David Cundiff died Friday. He was 57. Cundiff had been out on extended medical leave. He was a 30-year veteran of the Franklin County Sheriff's Office, retiring in 2007, and elected as the Union Hall representative on the board of supervisors in November 2007, and re-elected in 2011. He was also elected as supervisors chairman in 2012, 2013, and again this year. Funeral arrangements are pending.
10 years ago Jesse Matthew Jr., the man accused of abducting Hannah Graham, lived off of Ponderosa Trail in Albemarle County. Cliff Hunt was neighbors with Matthew and his mother, and he says the two moved to the county because Matthew's mother wanted her son to grow up in a good environment and keep away from gang activity. Hunt says hearing Matthew's involvement in the case was hard to believe. Matthew is charged with abduction with intent to defile Graham. He also faces charges from a 2005 sexual assault case in Fairfax. He is being held in jail without bond.

A new poll of "Millennials"–those in the 18 to 35 age group shows a preference for Democrat Mark Warner in next month's Senate election. Quentin Kidd does the polling for Christopher Newport University.  He says 47 percent of Virginians in the Millennial age group prefer Mark Warner.  The Libertarian Robert Sarvis is second with 24 percent.  Republican Ed Gillespie comes in third at 11 percent.  Kidd says the challenge for Warner is getting those "Millennials" out to vote, when 59 percent of them say they're not paying much attention to the campaign.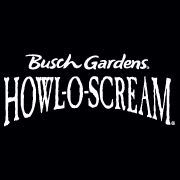 Busch Gardens is being sued by a woman who says she was trampled during the amusement park's annual Howl-O-Scream event. Brittany Lipscomb says that other patrons struck her from behind and knocked her down as they were being chased by costumed Busch Gardens employees carrying fake chain saw. She was pregnant at the time. Busch Gardens says it does comment on pending lawsuits.