On Saturday at approximately 3:27 a.m., Roanoke Police responded to a shots fired call with a person down in the 3000 block of Ordway Drive NW. When they arrived, they found an adult male and adult female lying in the parking lot with apparent gunshot wounds. They were both taken to Carilion Roanoke Memorial Hospital where the male, 35-year-old Gerald Daran Hairston, was pronounced dead. The woman's name has not been released but police say she is 31-years-old and from Roanoke. At last word she was still in the hospital. The incident is under investigation. Police are asking anyone with information to call them at (540)853-5959 or the Roanoke Valley Crime Line at (540)344-8500.


The City of Roanoke and Carilion Clinic are working together to bring a themed playground to Elmwood Park. The Carilion Clinic Children's Hospital Playground will officially open in mid-May and feature a Peter Pan narrative. The playground will have Captain Hook's ship with a rope bridge spanning to Peter Pan and the Lost Boys' treehouse, historically designed treasure maps, a custom crocodile head and a sponge-like, rubberized surface that adds fall resistance and mimics the colors of the sea. The playground will be on the east side of the Main Library just up the hill from the Elmwood amphitheater.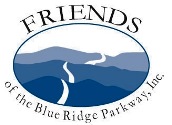 Friends of the Blue Ridge Parkway-Roanoke Valley Chapter is looking for people to help out at tomorrow's cleanup day. New volunteers and all skill levels are welcome. Volunteers will meet at the Chestnut Ridge Overlook, Milepost 120.5, and split into two teams. One will work on the four-mile loop and the other in the picnic area. You should bring work gloves and a rake. The cleanup is tomorrow, from 10 a.m. to 1:30 p.m. You can learn more about Friends of the Blue Ridge Parkway by clicking here.

The Friends of the Roanoke County Public Library will host its semi-annual Spring Book Sale from Saturday, April 18 through Thursday, April 23 at South County Library in Roanoke. The sale will take place during regular business hours. Thousands of fiction and non-fiction books, children's books, videos, DVDs, and audio books will be on sale at low prices. Wednesday, April 22, is Half-price Day and Thursday, April 23, is Box Day. On that day, customers can bring a box and fill it full of books for only $3.00. All proceeds will benefit the Roanoke County Public Library.
The 3.2-Mile Run in Remembrance to honor and remember 32 individuals who lost their lives on April 16, 2007, is scheduled for 9 a.m. April 18 on the Virginia Tech campus. The event is free and open to the public; individuals may run or walk the course, or volunteer to help work the event. The route for the 3.2-Mile Run in Remembrance will take participants throughout campus, around the Duckpond, and through the home team tunnel used to enter Lane Stadium before returning to the Drillfield via Kent Street. The run will be held rain or shine. You can preregister by clicking here. Commemorative shirts will be given to the first 5,000 people who register online and may be picked up during check-in Friday night or Saturday morning. Any shirts that have not been picked up will be given away on a first-come, first-served basis. If you're interested in volunteering you can click here.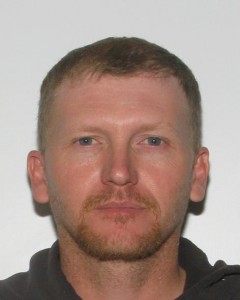 40-year-old Robert C. Huffman was wanted for breaking and entering, abduction and unauthorized use of a vehicle. Botetourt County deputies say he broke into a home Sunday, fired a shot and tied the victim up with a rope and belt. Hoffman turned himself in yesterday afternoon. He's currently being held at Botetourt County Jail.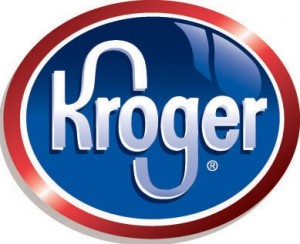 Kroger announced it created approximately 1,500 jobs in Virginia in 2014, and now is the 21st largest employer in the state with more than 12,000 people on the job. Most of those people work in Kroger's 62 Virginia Stores. Others work at Westover Dairy in Lynchburg, the regional office in Roanoke and the distribution center in Salem. Allison McGee is a spokesperson for the Mid-Atlantic region, she says Kroger is a great place to start and build a career and the company continues to have job openings.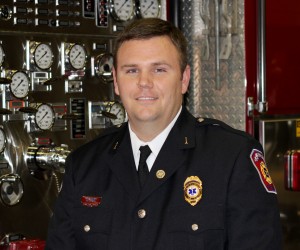 Salem Fire and EMS Chief, John Prillaman, announced yesterday that Captain Matt Rickman has been named the department's new deputy chief. Prillaman left the deputy chief position on January 1 when he replaced Chief Pat Counts, who retired. Rickman joined the Salem Fire Department in the summer of 2005. He was named a paramedic and senior firefighter in 2008 and in November of 2011, he became captain and named the city's EMS coordinator. Rickman is a Botetourt County native who lives in Bonsack with his wife and their daughter.

The Better Business Bureau says sports fans should use caution when purchasing tickets for the 2015 NCAA Basketball Tournament. The BBB says don't let scammers try to mislead you into buying fake tickets, different tickets than were advertised, or tickets that can't be transferred. The BBB says to avoid these issues you should always use a reliable seller, read the fine print, check your ticket vendor's guarantee policy, and buy with a credit card.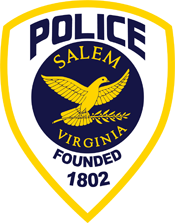 The Salem Police Department responded to the 1400 block of East Main Street yesterday in reference to a pedestrian, who reportedly had been struck by a motorist. Police determined that a 62-year-old male was attempting to cross the street from the Goodwill parking lot to Lakeside Plaza when he was struck by a driver. The man was transported to Carilion Roanoke Memorial Hospital with injuries that did not appear to be life threatening. Police say the man was not using the crosswalk when he was hit. No charges have been placed against the driver of the vehicle at this time, but the incident remains under investigation.