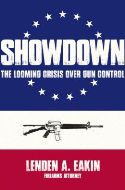 A Roanoke lawyer says guns are an emotional issue with little room for compromise in the current political climate. Lenden Eakin has written a book titled Showdown: The Looming Crisis over Gun Control. Eakin is a gun expert, licensed firearms dealer and NRA instructor. He'll sign copies of his new book Friday evening between 4:30 and 6:30 at Billy's Restaurant in Roanoke.
Hear more from Lenden Eakin:

Trash collectors are gearing up for the busy holiday period. Roanoke City Solid Waste Manager Skip Decker says they expect an increase of about 20 percent over normal weeks. And he says they'll be compressing four days of trash collection into three days. He says Mondays are normal, but Tuesday, Wednesday and Thursday trash pickups are a day earlier.  He also has a request for when to put out that paper recycling.  WFIR's Jim Kent reports:
Update  from Virginia Department of Transportation at 8:25 p.m.
All lanes on Route 220 in Botetourt County are now open. The earlier incident involving an overturned tractor-trailer has been cleared.
—–
Emergency officials in Botetourt County say a tractor-trailer carrying a product containing ammonia overturned on Route 220 Saturday morning, closing all lanes of the road just south of Eagle Rock.   Residents in the immediate area near Elburnell Drive were notified by reverse 911 and asked to leave the area while fire crews hosed down the wreck.
The accident happened just before 8:00 a.m.   Haz-mat units were on the scene and the road was expected to be closed for up to 12 hours.  Travelers were urged to seek alternate routes. Read the rest of this story »
Some of her fellow comedians call Kathleen Madigan "the funniest woman on the planet"–and she's coming to Roanoke this weekend. Madigan has appeared on numerous national TV shows, has her own special running now on Netflix and was just nominated for a 2014 American Comedy Award for "Best Concert Comic." She remains the only comedian in the history of NBC's "Last Comic Standing" to go unchallenged by any other comedian. Madigan appears Sunday at 7:30 p.m. at the Jefferson Center. Hear an extended interview:

The Taubman Museum of Art is turning its gift shop into Roanoke's first year-round Christmas shop. Executive Director Della Watkins says it's called the "Taubman Christmas Corner." It's open now and will have seasonal items all year, many made from local artists. The shop already has ornaments featuring the Dr. Pepper sign and the Mill Mountain Star. Hear more from Della Watkins: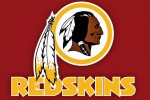 A newly released poll shows strong support in Virginia for the Washington Redskins keeping that name. The poll conducted by the Wason Center at  Christopher Newport University found 71 percent favor keeping the name, and 68 percent do not believe the name is racially offensive.   More on the story from WFIR's Jim Kent:
Ed Tinsley was a 32-year-old  Virginia State Trooper when the remnants of Hurricane Camille dumped 27 inches of rain on Nelson County, resulting in flooding that swept away whole families. That was August 19, 1969. Tinsley has vivid memories of washed out roads, poor communications and the search for survivors. He says about 125 people were killed, and many of those bodies were never found. The now-retired Tinsley will show pictures of the Nelson County flood and talk about his experiences at the Lynchburg Museum on Court Street Tuesday afternoon at 4 o'clock.
Tinsley talks about his experiences as a first-responder during the flood.
Researchers at Virginia Tech are looking into possible health benefits from compounds found in cocoa. The work has gotten a lot of attention, sometimes for the wrong reason. Andrew Neilson, assistant professor of food science and technology, says this should not be seen as an invitation to eat more chocolate. He says there are healthier ways to get the benefits of cocoa. The story from WFIR's Jim Kent:

The Virginia Department of Transportation Sunday was getting ready for another winter storm.  VDOT's Salem District said equipment was prepared and employees were ready to mobilize.  VDOT said it will not be pre-treating the roads with brine because the wintry weather is forecast to start as rain, which would wash the brine off the roads.  With the rain expected to turn into a wintry mix, VDOT says roads are likely to become covered with ice and snow.
To the North, VDOT's Staunton District urged motorists to avoid travel late Sunday and early Monday and to "shelter in place" until the storm passes.